We often get asked whether Copper Baths are an Eco-friendly alternative to other materials and the answer is most definitely yes!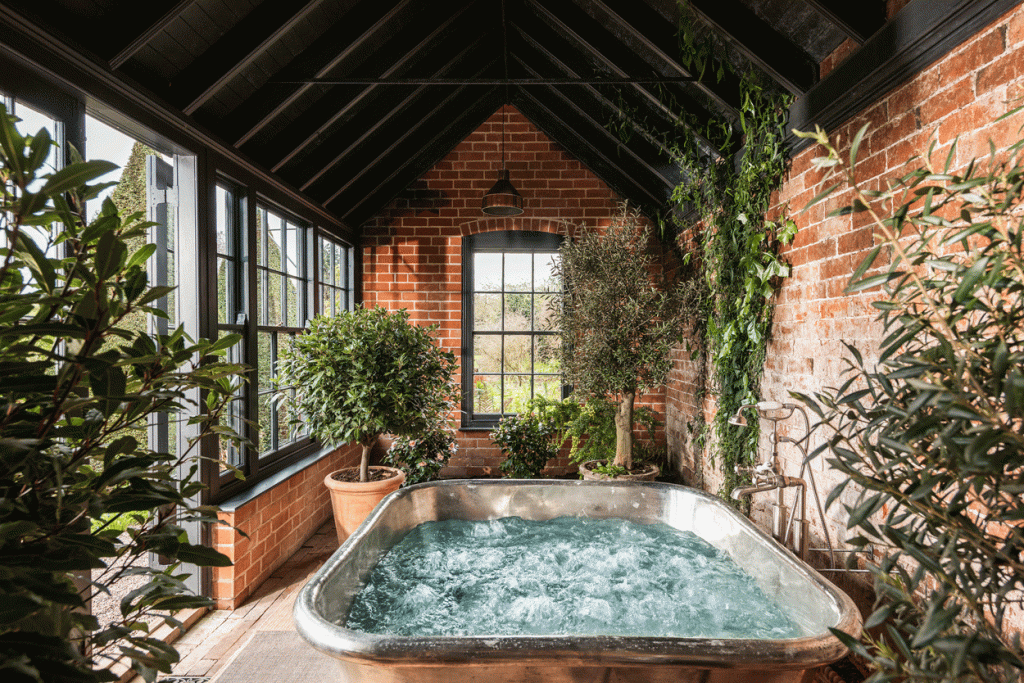 William Holland Alvius Bathtub as seen at Atelier Rose: Unique Home Stays
Copper is an inherently eco-friendly material. As a natural element it has an infinite life-cycle meaning it can be repurposed without any loss of purity or its amazing properties. Not that we could ever imagine you wishing to recycle one of our beautiful baths… but if you did, (gasp!) it could be re-fashioned for a million different functions with infinite possibility.
Copper also retains the heat. Requiring minimal energy to heat up to the ambient water temperature, your copper bath will stay warm long after you're wrapped in a towel! This amazing property makes our copper baths suitable for both indoor and outdoor use with no additional heating required keeping energy consumption to a minimum. Another tick in the eco-friendly box!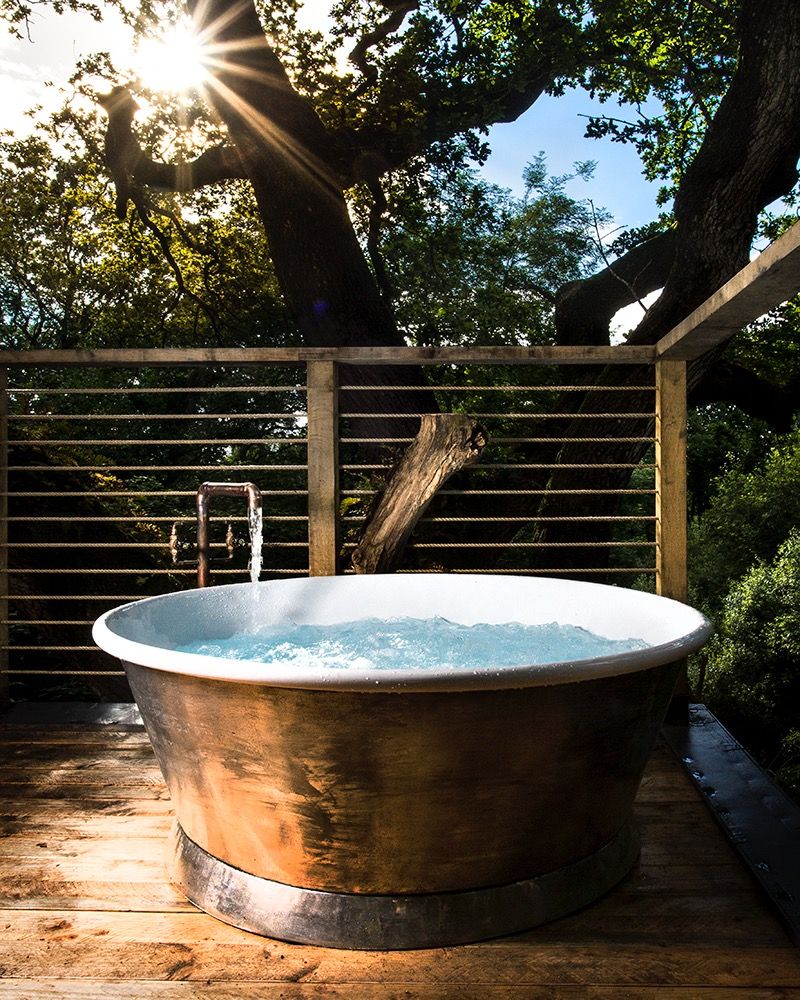 William Holland Rotundus Bathtub as seen at The Woodsmans Treehouse with Canopy & Stars.
Every single one of our pure copper baths and basins are meticulously hand crafted using traditional artisan techniques with little more than copper, hammers, and the hands of our highly skilled artisans. With no need for heavy machinery, no mass production and no extreme chemical process, the carbon and environmental footprint of these products is minimal compared to most alternatives. Also, Copper is naturally corrosion resistant meaning our bathtubs will last for many generations. Having perfected the art of ageing gracefully they simply get better and more beautiful with time. However should you wish to re-vamp your bathtub many years down the line or completely change the finish to suit a new colour scheme, our team of highly skilled British craftsmen are on hand to do just that. This service means your tub should never need replacing, it can simply evolve as your style does.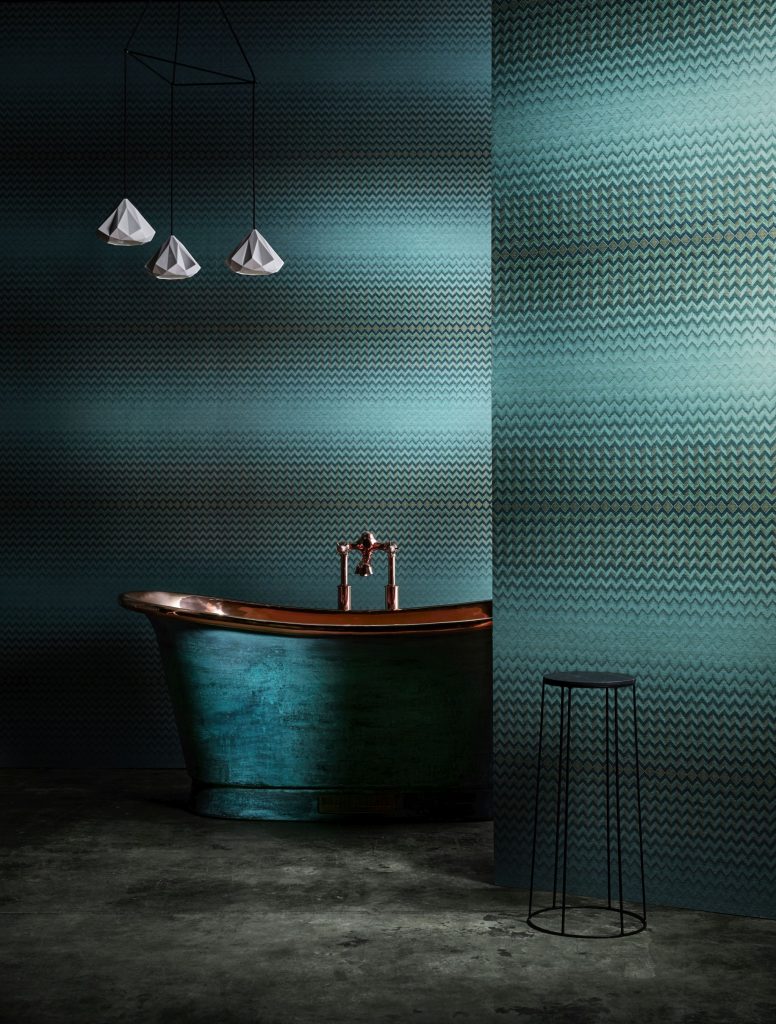 The William Holland Verdigris Copper Bateau Bath
The final eco-friendly credential of our Copper baths, is their versatility as in indoor or outdoor tub. We have already discussed their heat retaining and non-corrosive properties, but did you also know they can be fitted with air jets to create an environmentally friendly spa bath?
Conventional hot tubs require a heat source and chemicals in order to be safely maintained, however as our spa baths are used in the same way as a normal bathtub, no chemicals are required. This means that when the sun goes down you can simply empty the tub and use the water to feed the garden and make your oasis bloom.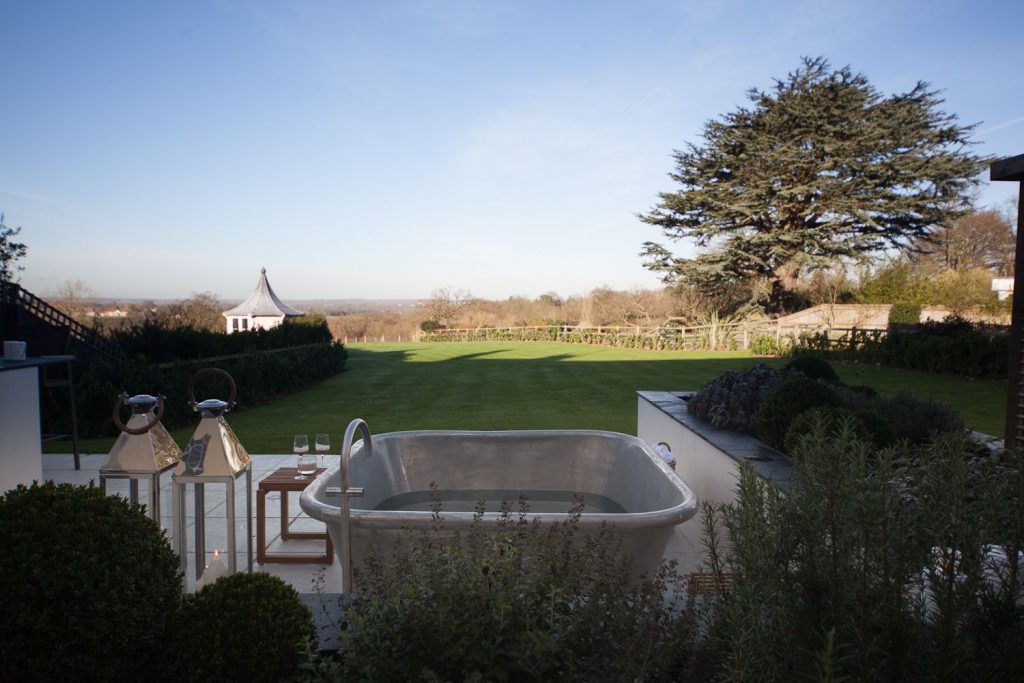 William Holland Alvius Copper Bath with Artisan Tin Finish as seen in this outdoor design by Cherie Lee Interiors.
With all these Eco-friendly attributes, it is no wonder that our tubs have become firm favourites with eco-lodges, health spa's and luxury hotels wishing to embrace and protect nature. After all, Copper Baths look good, they feel good, and most importantly, they'll make your conscience feel good too.