With the increased focus on outdoor spaces and home living set to be the new norm for the foreseeable future, the demand to create a sanctuary within the realms of our homes has become even more important. The new hub of relaxation, recreation, and in many cases work, our homes also need the ability to create the holiday vibe and moments of magic we all so desperately need. With this in mind… with health and well-being at the forefront of this 'new norm' what could be better than a bathtub beneath the stars? A Copper Bath beneath the stars!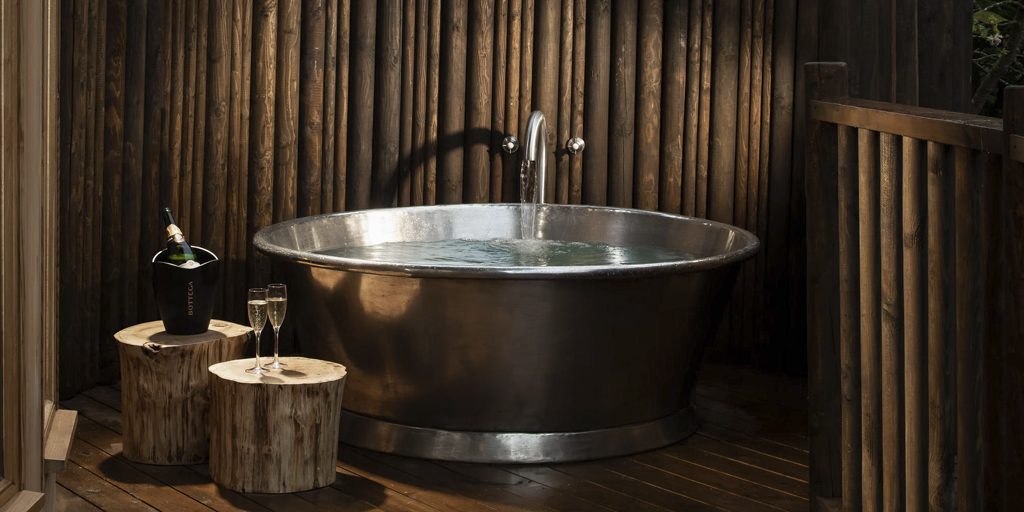 Image: The William Holland Copper Rotundus Bath with Tin Finish featured at Clowance Park Treehouse
As a natural material, Coppers corrosion resistant and heat retaining qualities make it the perfect material for an outdoor bath. Featuring in many outdoor settings from Babington House to the Woodsmans Treehouse, our Copper Baths are renowned for maintaining an ambient warmth and providing a long luxurious soak.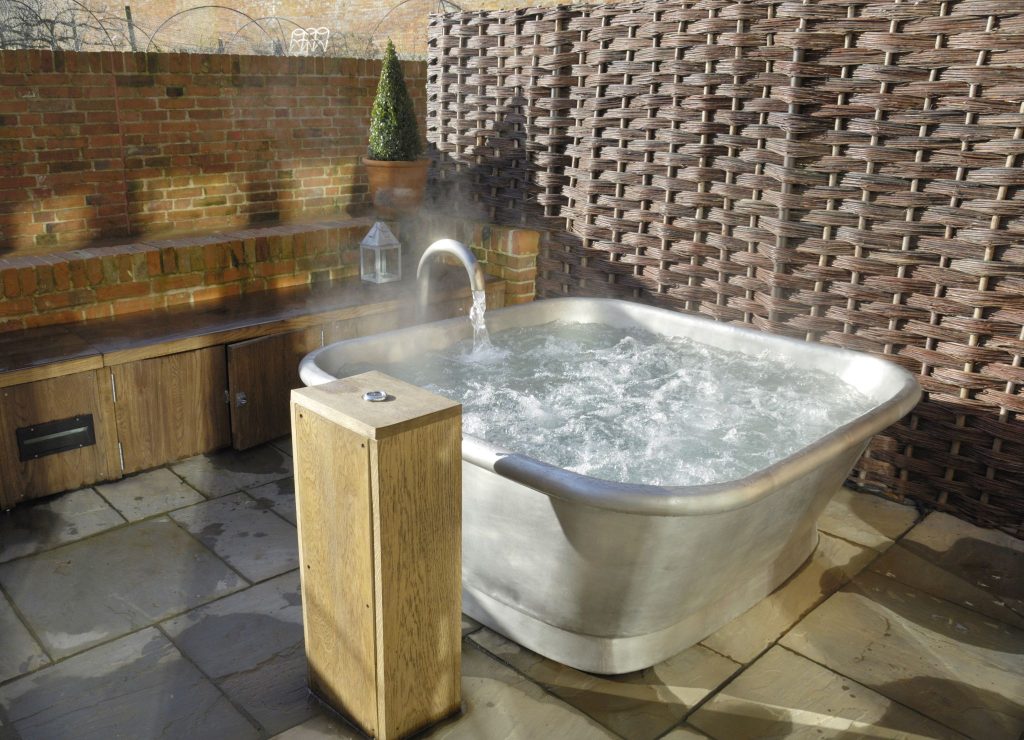 Image: The William Holland Alvius Spa Bath at Babington House
Our Copper baths are also an eco-friendly alternative to the hot tub. Crafted from sustainably sourced copper and used as a normal bathtub, there is no need to use any of the harsh chemicals that a standard hot tub requires. This means that not only are they better for your health, but after use, you can simply empty the tub and use the water to feed the garden and make your oasis bloom.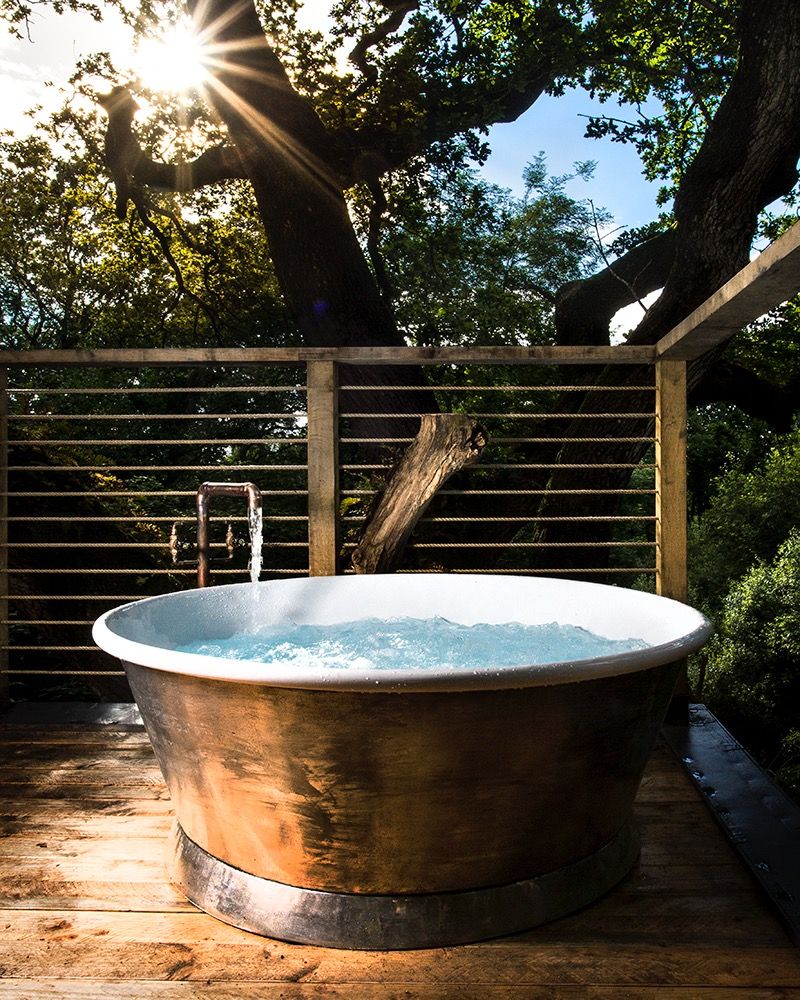 Image: The William Holland Rotundus Spa Bath at The Woodsman's Treehouse with Canopy and Stars
A lot of clients ask us if copper baths are low maintenance for outdoor use, and the answer is wholeheartedly yes! Having perfected the art of ageing gracefully, the natural oxidation process of copper, renowned for creating the stunning lustre of a rich patina, or the vibrancy of Verdigris, simply deepens and evolves over time in tune with the environment to create a beautiful work of organic art. Alternatively the properties of the pure copper bath can be combined with the stunning rustic luxury of an artisan tin finish that organically blends over time to create a deep pewter tone. Whichever finish you choose, your outdoor copper bath is designed to be extremely low maintenance, so all you have do is relax and enjoy.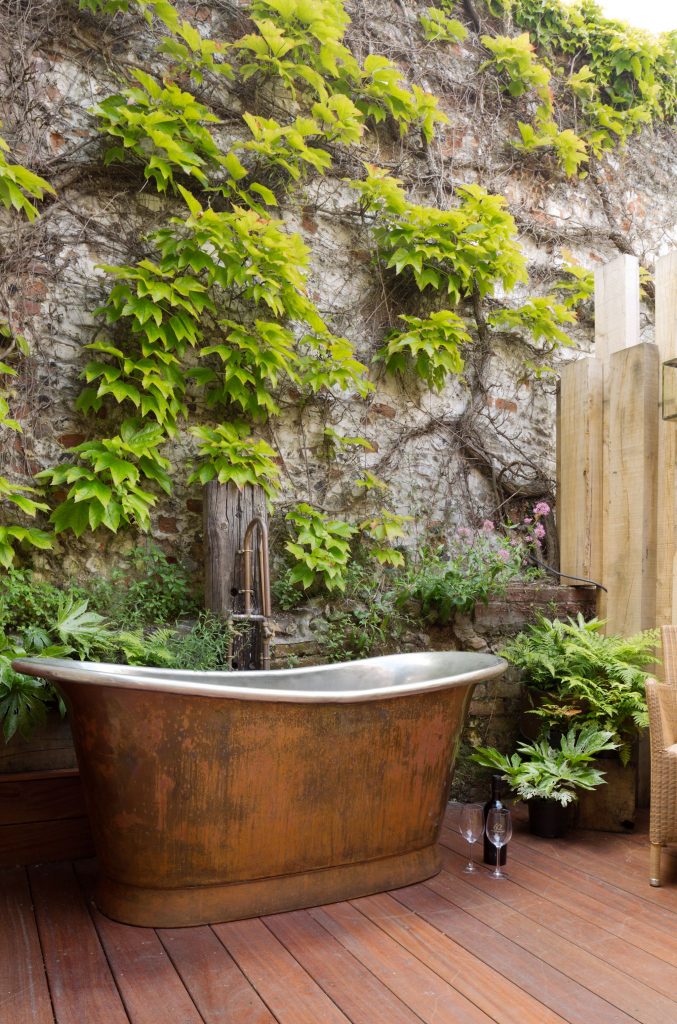 Image: The William Holland Raw Copper Outdoor Bateau Bath with Tin Interior at The Flying Kiwi Inns
And remember, copper outdoor baths are not just a summer whim. With their extraordinary heat maintaining properties, even on the darkest winter night, your copper spa bath will provide a moment of luxurious escape. As TV Chef Chris Coubrough, owner of the Flying Kiwi Inns says… 'the worse the weather… the better the bath.'