Nestled on the doorstep of Edinburgh rests a fairytale castle straight from the pages of a childhood dream. Amongst rolling fields, woodland walks and enchanting walled gardens this idyllic destination is a magical oasis only 10 minutes away from Scotland's enigmatic Capital city.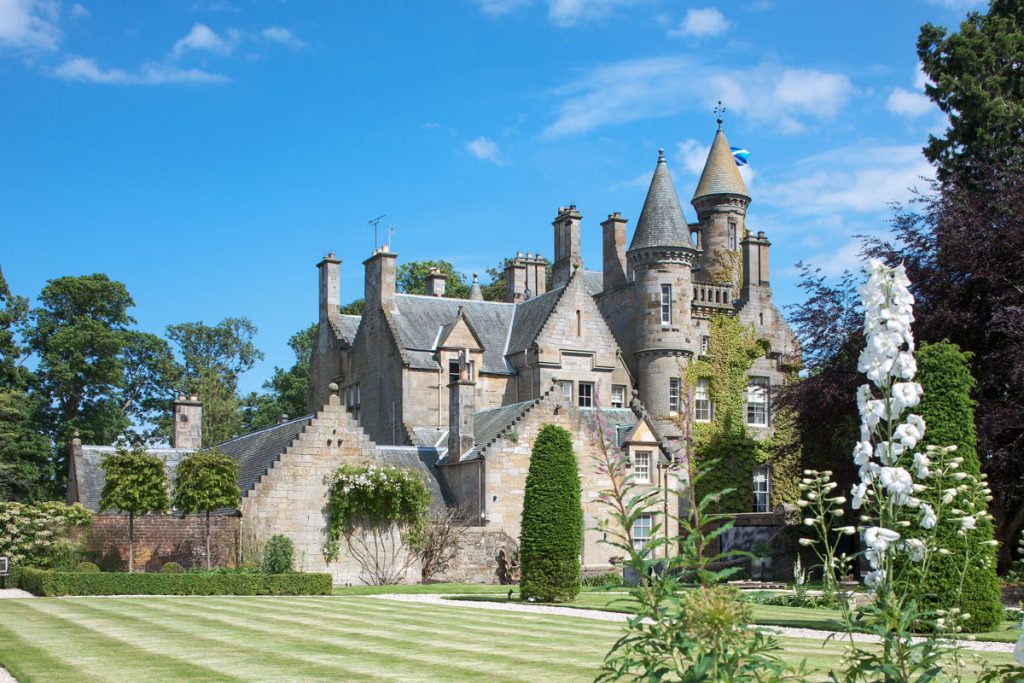 Originally designed and built by renowned Scottish architect David Rhind in 1852, the interior has been renovated by current owner Andrew Marshall to cleverly blend contemporary luxury with traditional Scottish heritage.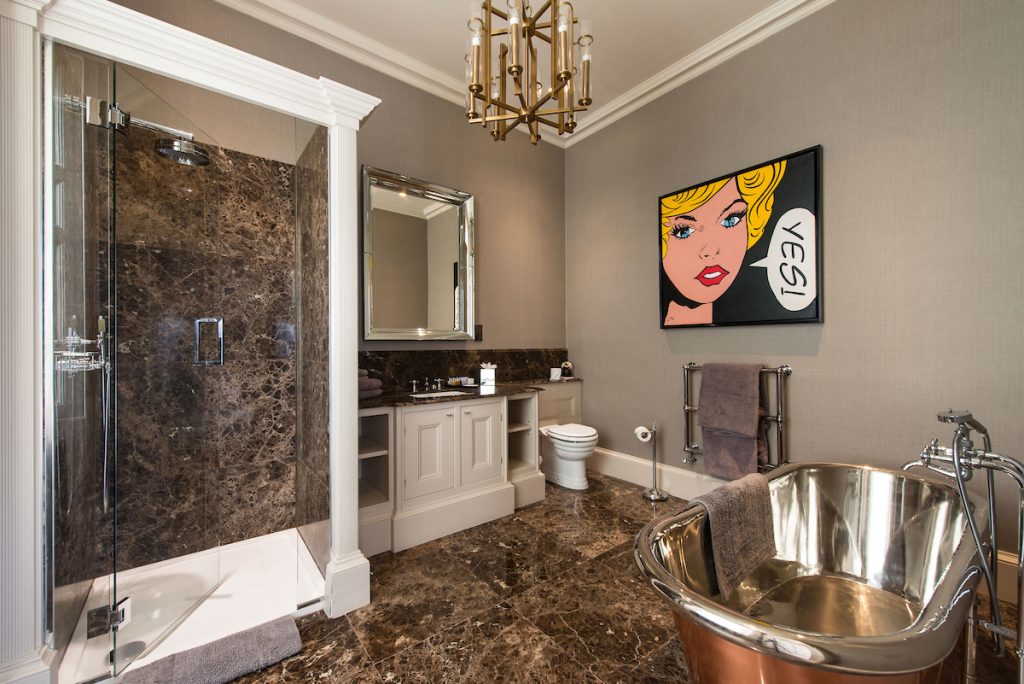 Roll top Copper baths rest beneath vibrant modern art, traditional marble floors support minimalist 21st century furnishings, flag stones and sweeping staircases lead to modern light filled atriums. The effect is one of intrigue and wonder, a melting pot of features and styles blending to embrace the beauty of history with the promise of today.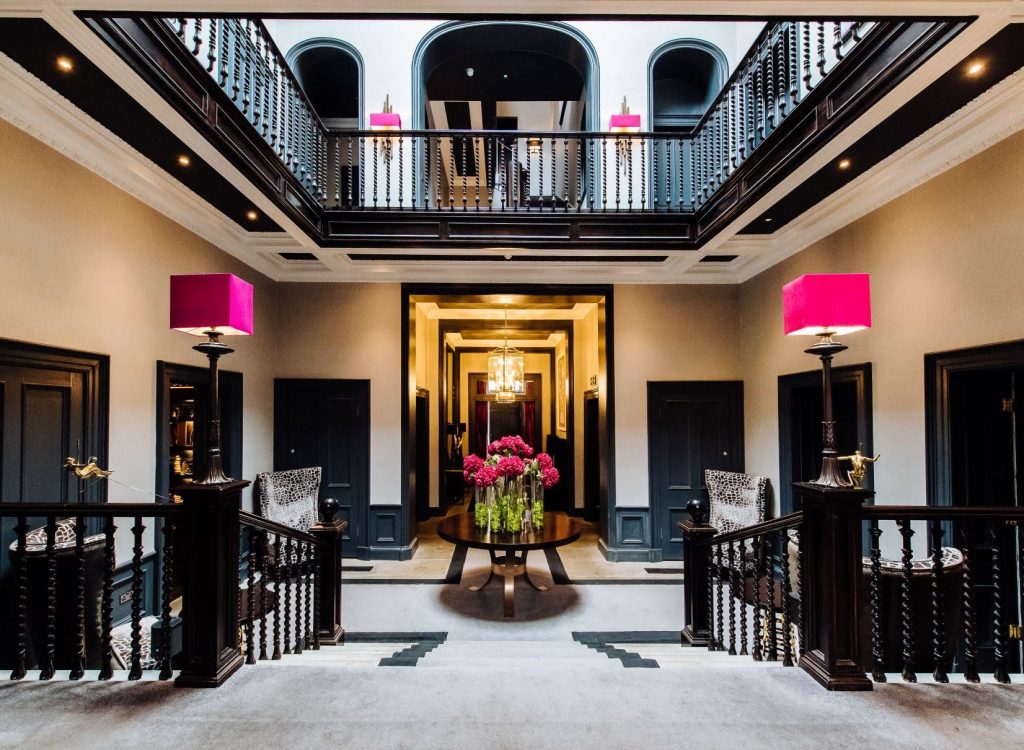 Each individually designed suite combines this intelligent mix of past and present with a unique ambience. From dark and sultry marble bathrooms with glamourous nickel bathtubs, to natural symphonies of earthy tones and soft hues, every room has a distinct character.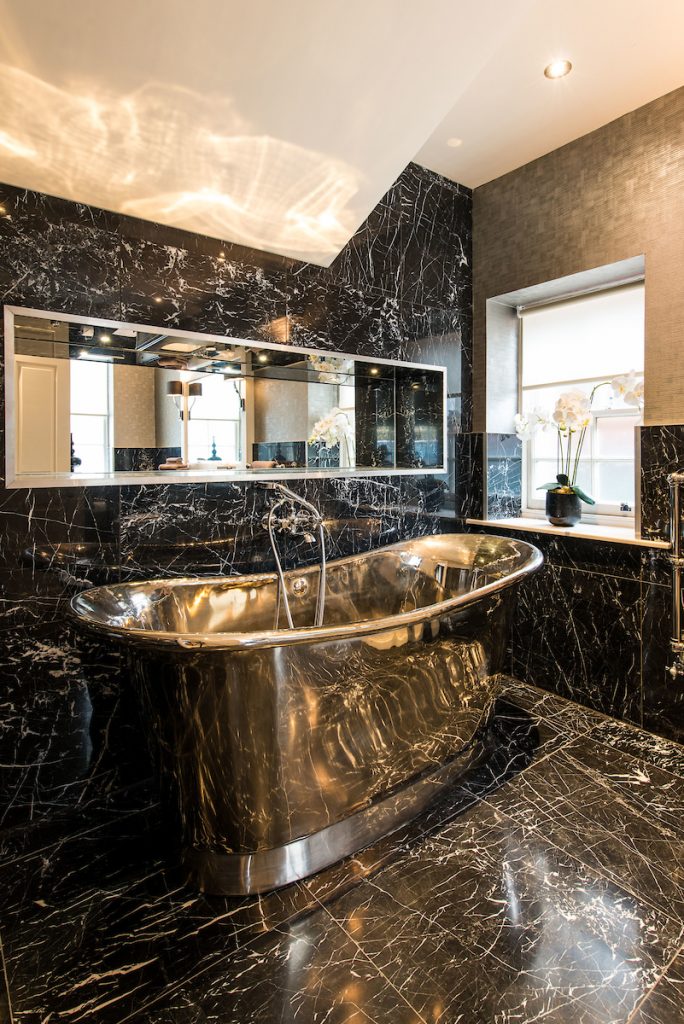 Beautifully crafted in sumptuous materials, rich velvets drape the handmade beds, bespoke Atelier 1852 cabinetry rest on deliciously sinkable carpets, whilst blooming orchids lend a touch of the exotic.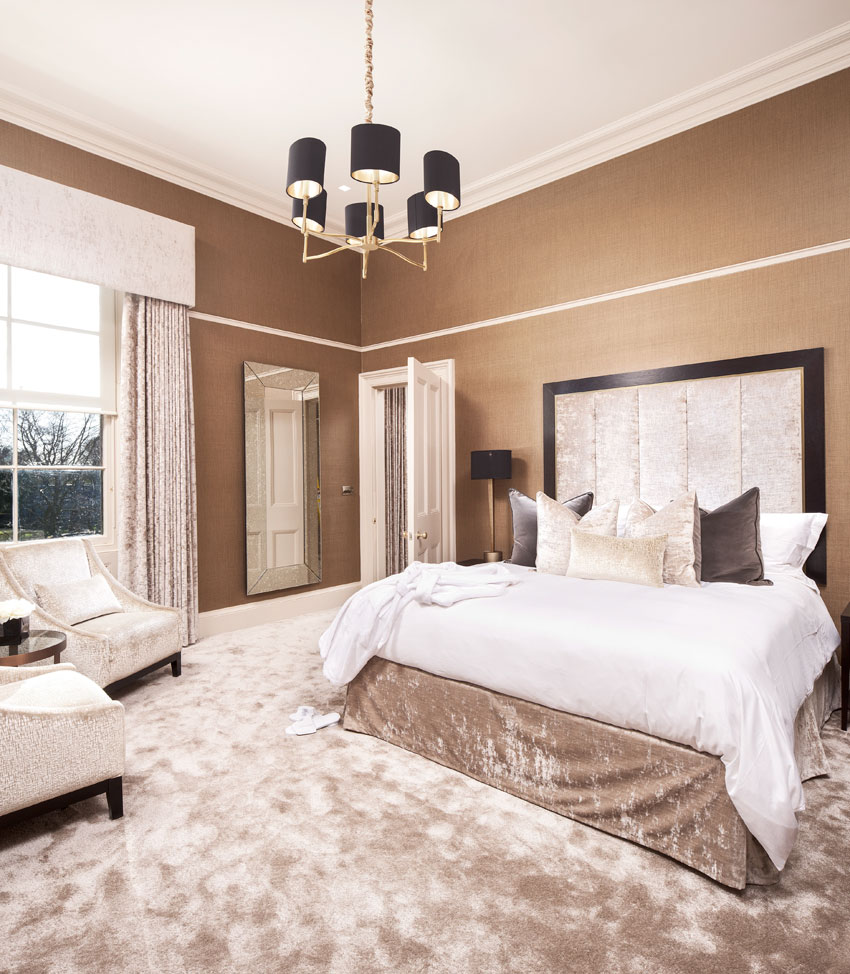 Housing an eclectic mix of original works by some of the world's leading contemporary artists, Carlowrie is an intelligent and creative take on 21st century interiors, perfectly tuned to the designers eye. A variety of bath styles grace the magnificent suites.  Ranging from the traditional Slipper Bath perfect for secluded moments of peace, to the Bateau bath romantically made for two, each bathtub is uniquely crafted for unrivalled luxury. Paired with stunning marble backdrops, the blend of natural materials lends a grounded and homely atmosphere to the magnificent grandeur.
It is this attention to detail, craftsmanship and ambience that sets Carlowrie Castle apart. Luxury has been perfectly balanced with interest and atmosphere to create a destination both beautiful and enriching. Every aspect of the interior has being exclusively selected to craft an eclectic and emotive statement, transforming this 18th century castle into a truly iconic 21st century venue.
For more information please visit Carlowrie Castle