Showcasing the largest collection of handmade copper baths in the world, our purpose-built showroom and artisan workshop set in the beautiful Dorset countryside is a haven for creativity, craftsmanship and design.
With our experts on hand to assist you every step of the way, view over 30 handmade unique copper baths, beautifully crafted basins, brassware, shower trays, spa baths and an exquisite array of unique finishes all created by our team of master craftsmen.
We encourage guests to bring tiles, colour swatches and items of inspiration to create a 3-Dimensional mood board using our miniature copper baths so you can experience the tactile and visual qualities of our products firsthand and see your design come to life.
Reflecting our philosophy of sustainable peace and relaxation, our state-of-the-art eco-powered showroom and stunning natural surroundings provide a tranquil destination in which to design your dream bathroom.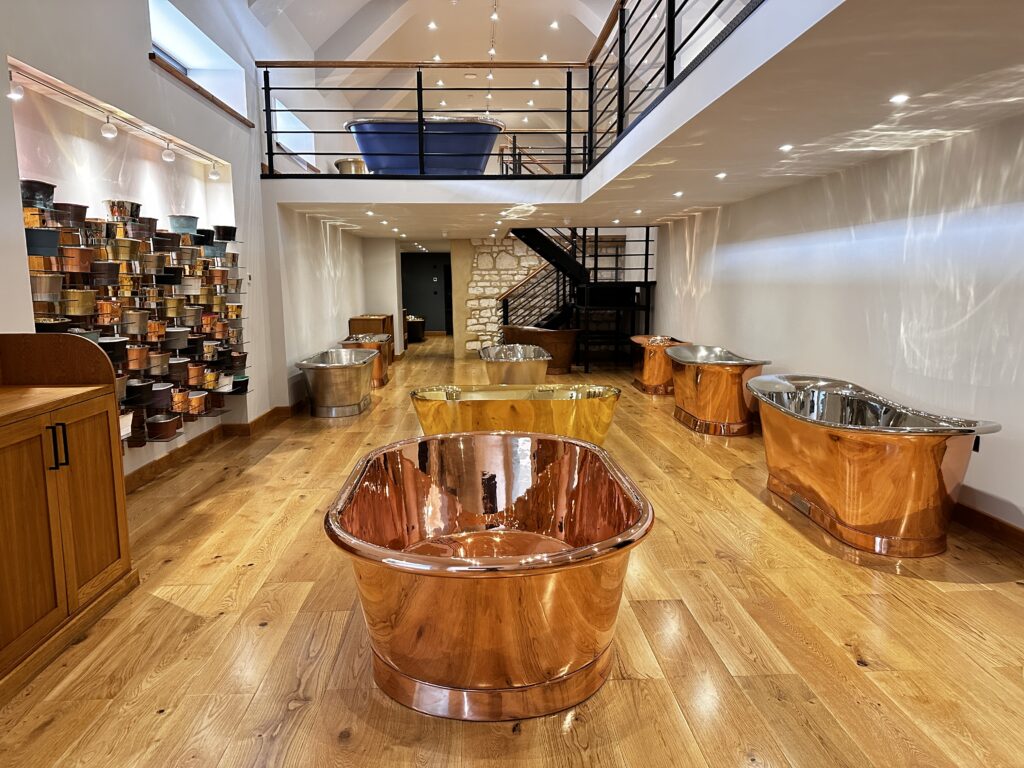 To arrange an appointment please contact us on 01305 251930