The simple answer is NO! Most waxes melt at a lower temperature than bath water. Even high heat waxes will gradually melt and wear off with use and no-one wants to be bathing in that!
Not to mention the work and elbow grease that goes into polishing and waxing copper baths. Each and every bathtub is made from approx. 12 square metres of copper! That's 12 square metres that needs to be polished and waxed on a regular basis in order to maintain shine. Trust us… that is not a fun job.
Polishing baths is our job… and we love it J but we know that our clients do not want to spend their days buffing their beautiful baths.
But here's the good news… there is a way to protect your bathtub and avoid any tarnish whatsoever.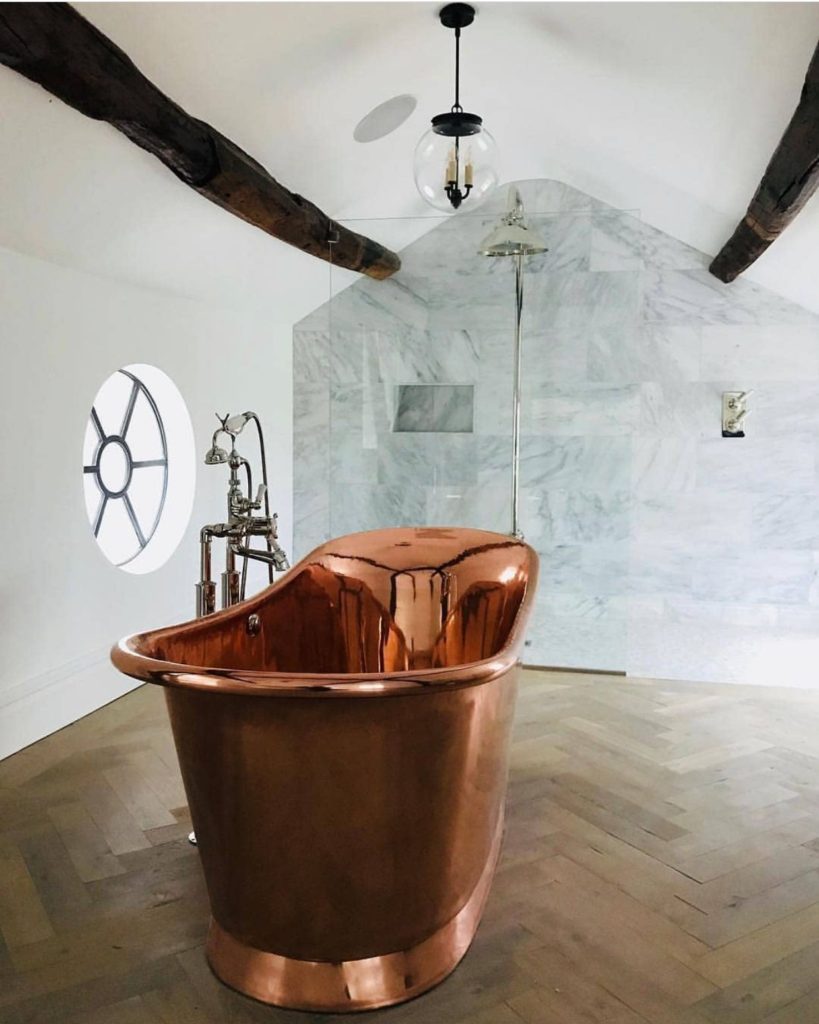 Want to know the secret? We have spent the last 25 years perfecting our bespoke finishing techniques to ensure your copper baths stays gleaming with absolutely no special maintenance, waxing or polishing required.
Every one of William Holland Copper Baths is finished with our bespoke clear coating, which is cured in a giant high heat oven to ensure that you get a bathtub that requires no more than a soft cloth and gentle all-purpose cleaner to stay in tip top condition.
Once sealed your bathtub will retain its stunning high shine with absolutely zero effort.
So to sum up… do we recommend a waxed copper bath? 100% not. Is there another way to protect your copper bath? 100% Yes! Opt for a fully sealed William Holland Copper Bath  and your days of polishing are behind you.