Step out of the Hot Tub and into the Bath, there's a new trend in town and it seems alfresco bathing is here to stay.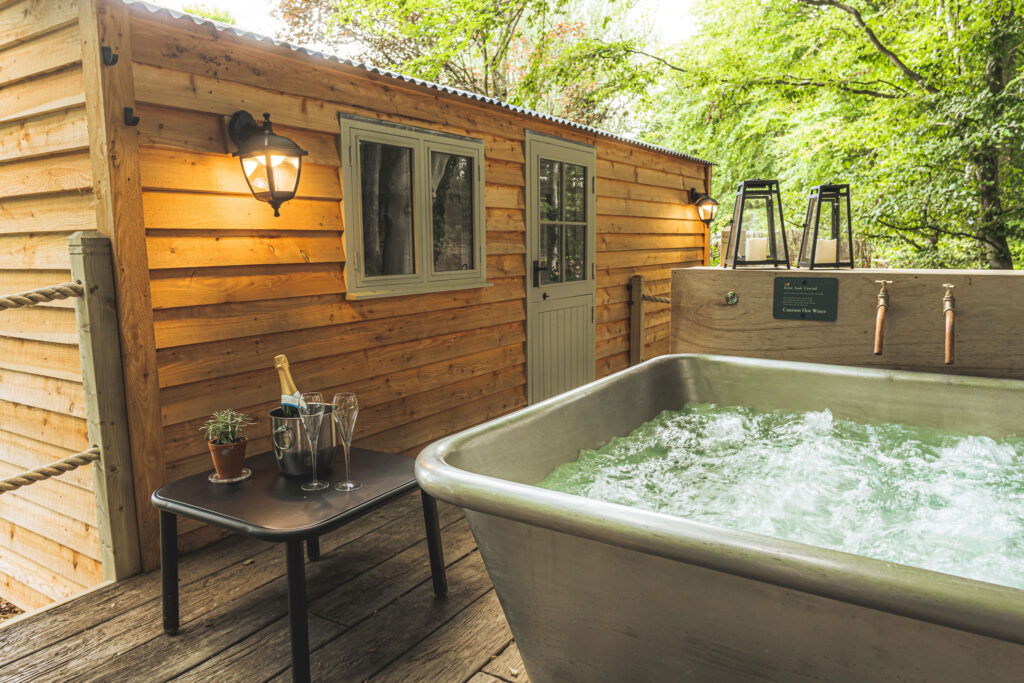 As the physical and mental health benefits of the great outdoors, nature and bathing al fresco have become increasingly well known, so has the rise in popularity of the outdoor bath. Now viewed as an essential extension of living space, the lure of soaking away the stresses of the day beneath the stars is an allure that has become increasingly hard to resist.
Once a rarity, the Hot Tub has become a firm favourite in sanctuary home living. Creating the spa like experience in the privacy of your own home with accessible wellness on tap has become a coveted aspect of self-care, yet it is the rise of the outdoor bath which is really starting to steal the show.
Imagine your perfect oasis… lush gardens, serene landscaping, a fire pit glimmering beneath the starlit sky and your very own outdoor copper bath. Immersed in this vision it's hard to imagine anything more peaceful. Copper Baths are the ultimate in versatile outdoor bathing. Far more affordable than the traditional Hot Tub, extremely low maintenance made from pure natural materials and requiring no chemicals at all, they are undoubtedly the natural alternative to Jacuzzi life.
Copper has a multitude of amazing properties that make them the perfect partner for outdoor bathing. They retain the heat exceptionally well, are naturally corrosion resistant and evolve in tune with the environment to simply get more beautiful with age. They also lend a stunning sculptural feature to the landscape, just as beautiful to look at as they are to immerse in, and with a range of styles and sizes to choose from, even the daintiest outdoor space can now benefit from the healing power of an outdoor bath.
From helping to reduce blood pressure, relieving muscle pain, improving immunity and sleep there are multiple health positives to the art of bathing and combined with beauty and the great outdoors daily wellness has never been so accessible.
They also provide a calmer experience. Using fresh water that can be recycled to feed the garden, and available with or without air jets, they offer a much more tranquil immersion full of peace. So if bathing beneath a starry night sky is your idea of happy, then take the plunge and jump right in!