Wish to replace your old Hot Tub with a beautiful outdoor bath? Then copper is the star you've been waiting for.
Corrosion resistant, heat-retaining, and full of natural beauty, Copper Outdoor Baths offer a sustainable, sculptural alternative to the Jacuzzi Life of old.
There are several finishes we recommend specifically for outdoor use which are designed to be of extremely low maintenance and simply get more beautiful with age.
Raw Copper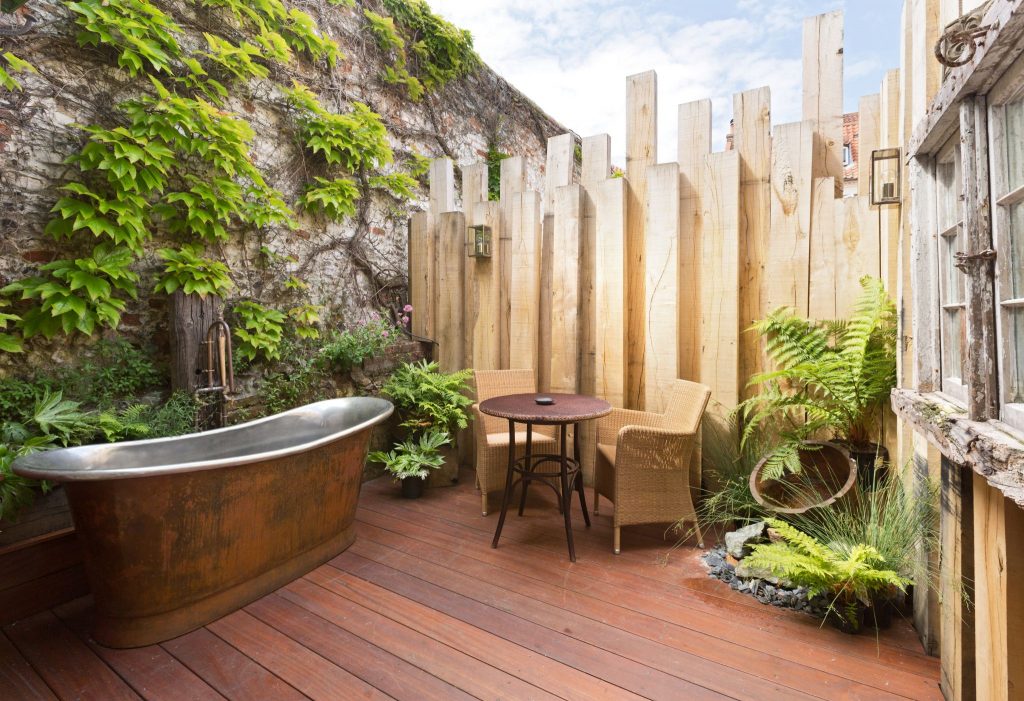 Pure raw copper starts life as a brilliant mirror shine and patinas in tune with the environment to a deep rich bronze over time. A 'living finish' that continues to evolve, should your outdoor bath become accidentally scratched, the oxidation process will simply heal itself. A stunning rustic, natural finish, this resilient choice is both durable and iconic.
Verdigris
The final stage of coppers natural patination process, this other member of our 'living finish' range captures this vibrant aqua hue to present a stunning organic work of art deeply rooted within nature. This natural Verdigris shifts and changes hue in tune with the moisture in the air, blending between ocean blues and aqua greens in a never ending cycle of natural beauty.
Tin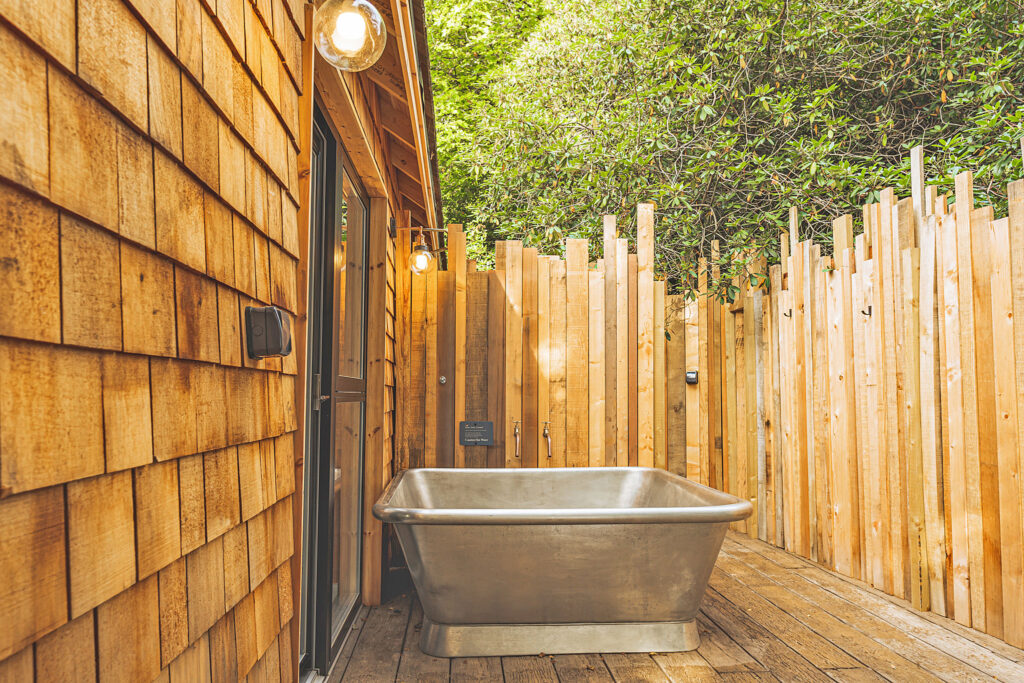 A highly stable raw metal finish, Tin is hand applied over the hand beaten copper to produce a glorious industrial or rustic-luxe effect. Full of history and narrative you can virtually see our master craftsmen at work through the textured sweep and tones of this minimalist and classic choice. Evolving to a rich pewter tone over time, this beautiful finish is perfect for outdoor use. Highly resilient and extremely durable Tin can be combined with raw copper, patina or Verdigris depending on your outdoor bathroom style.
All of the above are purposefully designed to improve and age gracefully outdoors with minimal maintenance. Simply add water, enjoy, rinse and repeat for years of therapeutic outdoor bathing bliss!