Ever wondered why we use flowers in our imagery? What do flowers have to do with Copper Baths you may ask?!…
Flowers have a unique power to evoke emotion. Embedded in folklore, fairy tales and legends, their beauty has infused narrative throughout the ages creating a visual language deeply rooted within nature.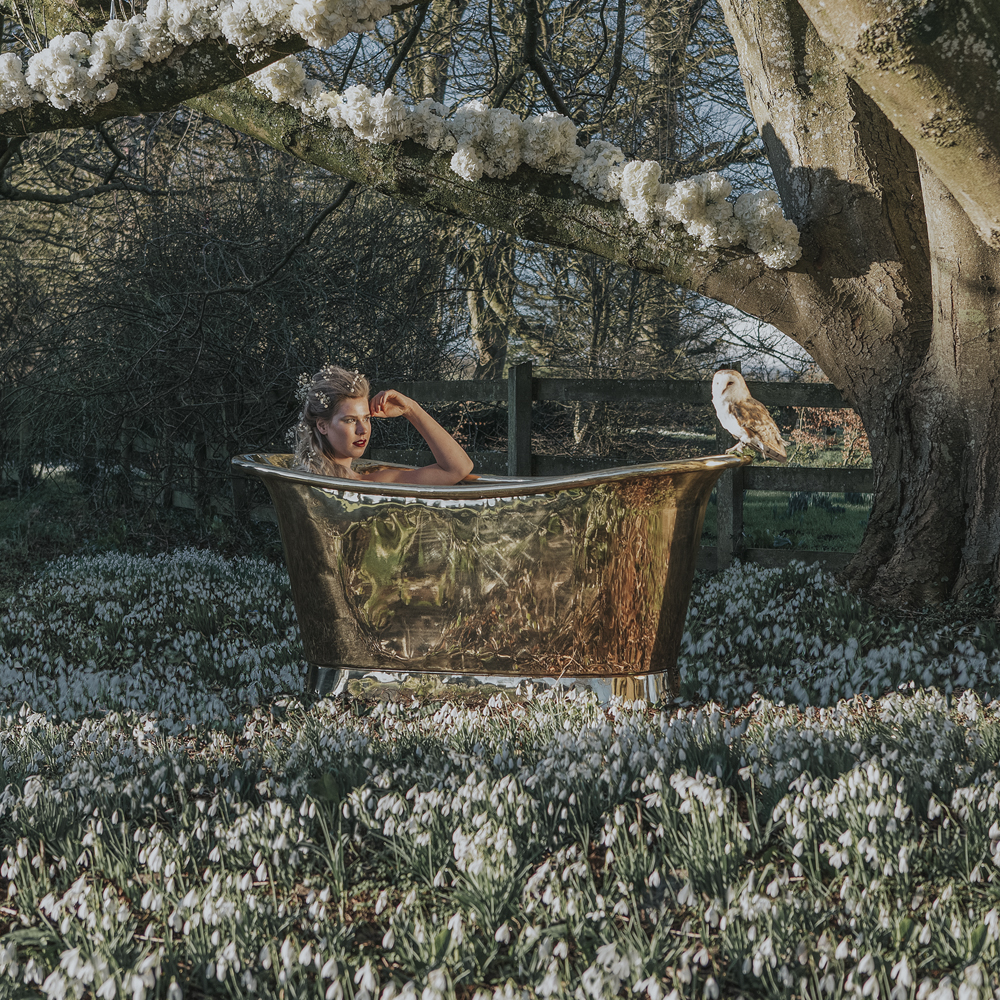 Traditionally used to symbolise feelings, moods and ideas, their popularity in interiors and designs represent our desire to elicit meaning and emotion within our environments and connect with the natural world through the way we live.
As a company passionate about natural materials, sustainability and creating moments of joy, what better way to communicate the beauty and emotive quality of our copper baths than through the visual language of nature.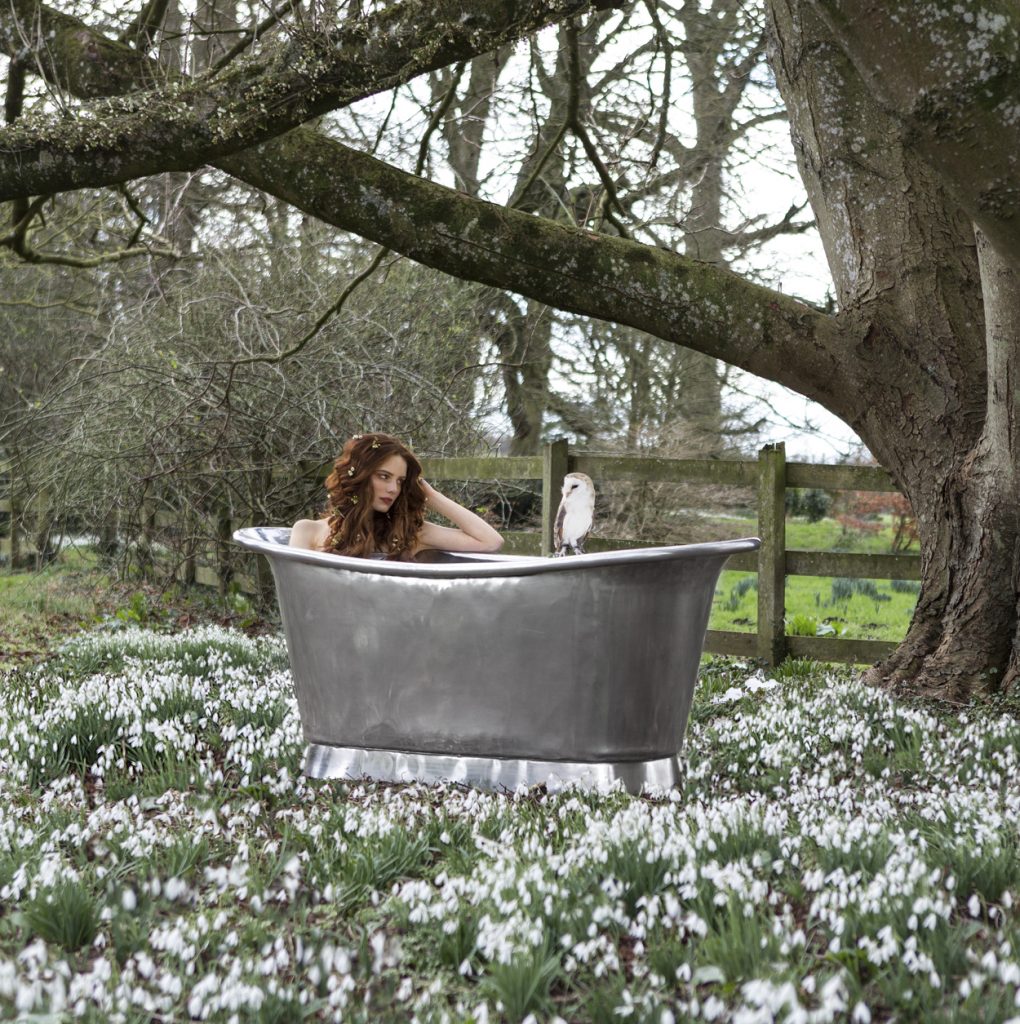 At this time of year, as the grip of winter relinquishes its hold, the enigmatic snowdrop delicately appears. Typically the harbinger of spring, their delicate bells are the first sign that sunshine and warmth are just around the corner and brighter days are ahead.
As legend has it, when Eve was cast out of Eden, an angel moved by her tears blew on a snowflake which shattered and drifted to earth. Each piece of snowflake transformed into a snowdrop, bringing joy and beauty to the wintery landscape, and so this humble flower came to symbolise hope and rejuvenation. Full of positivity, the snowdrop represents the opportunity for happiness found in the smallest of moments.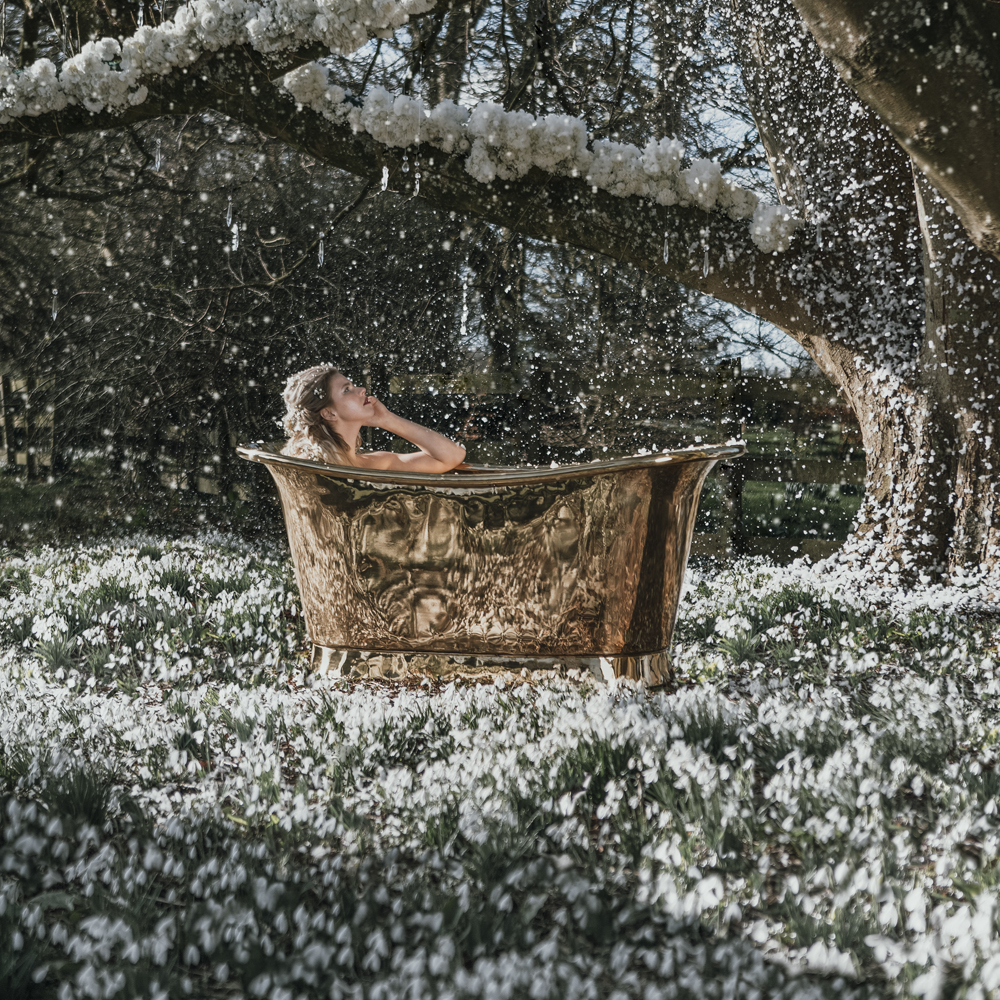 With over 2,500 varieties discovered to date, their iconic style combined with a myriad of subtle adaptations has enchanted collectors for centuries all searching for the elusive and unique. These fervent admirers or 'Galanthophiles' as they are known  travel far and wide all looking for the perfect drop of beauty. World renowned for bringing joy, this iconic flower spoke to our company ethos of taking the ordinary and revealing the extraordinary… of creating unique beauty with iconic style.
We chose this winter setting full of snowdrops to encapsulate all of the symbolic meaning and emotion that our products create. Rejuvenation for the body and soul, unique natural beauty, warmth and positivity, but above all a perfect moment of happiness found in the most ordinary but beautiful of places.
Happiness is indeed a Copper bath.