Introducing Holly Hocks – The new Luxury Getaway by Unique Homestays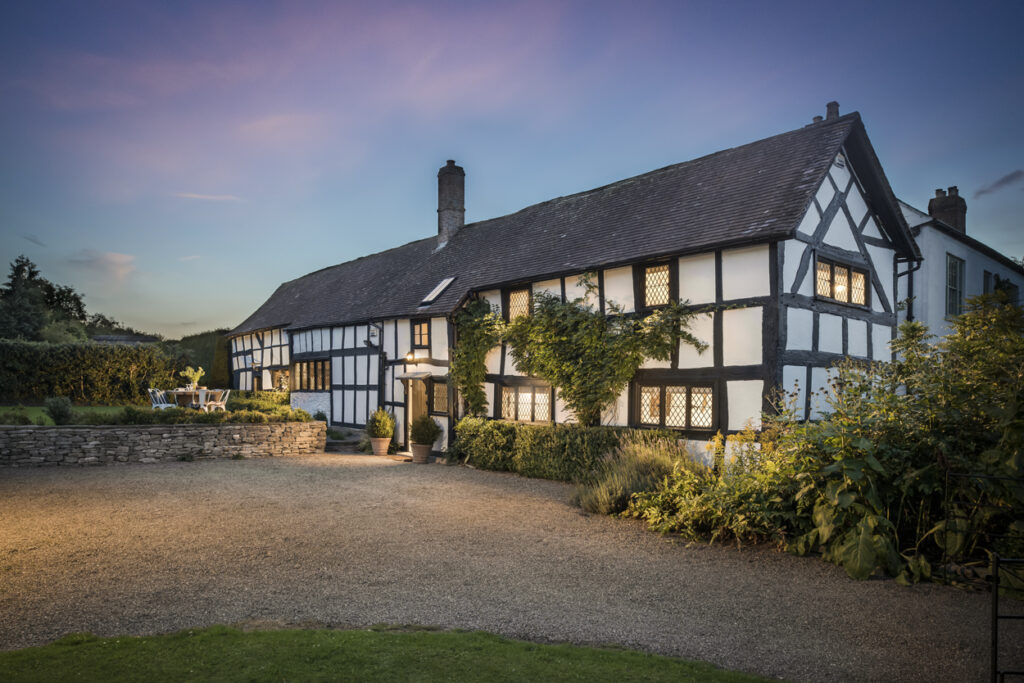 Images © Copyright Mark Watts for Unique Homestays
Tucked away in the fairy-tale village of Eardisland, The Tudor timber-frame hints at the buildings past and prepares you for the chalky vintage style, quirky lines and interior vibe within.
This luxury self-catering cottage was built before the last battle of The War of The Roses in 1461 and rumour whispers it was the last resting place for King Henry VI's knights. Indeed their red rose paintings still adorn the walls in the dining room today.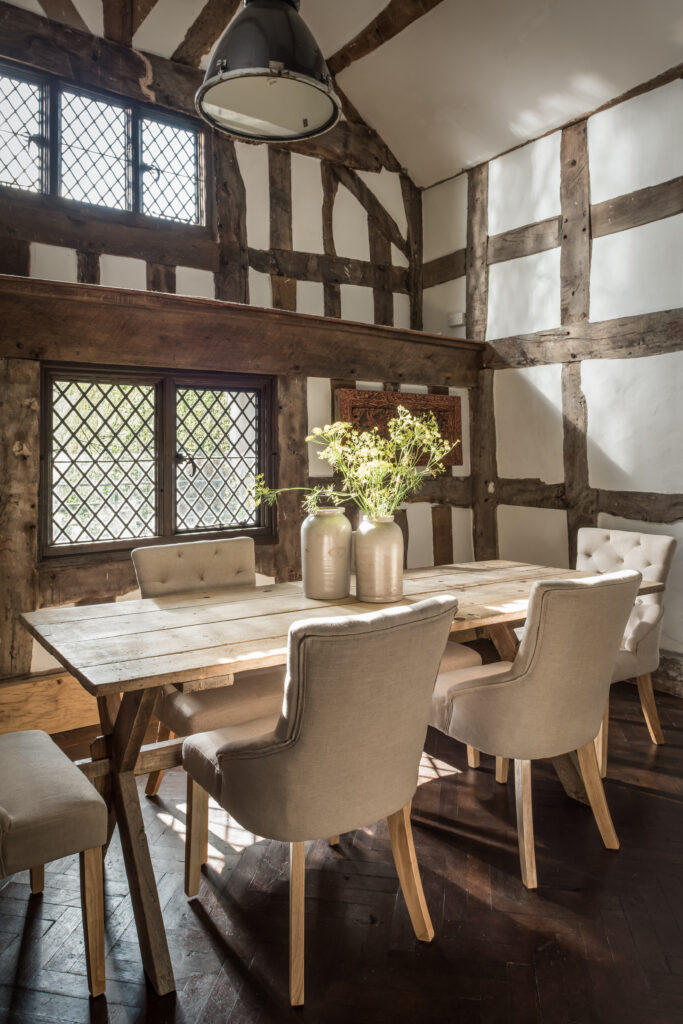 Images © Copyright Mark Watts for Unique Homestays
Fast forward to the 1920's and the Twining's Tea family took ownership of the house. Creating breath-taking parquet floors for infamous parties, tuxedo balls and Great Gatsby style revelry, this period brought a touch of Art-Deco charm to the Country-Luxe interiors.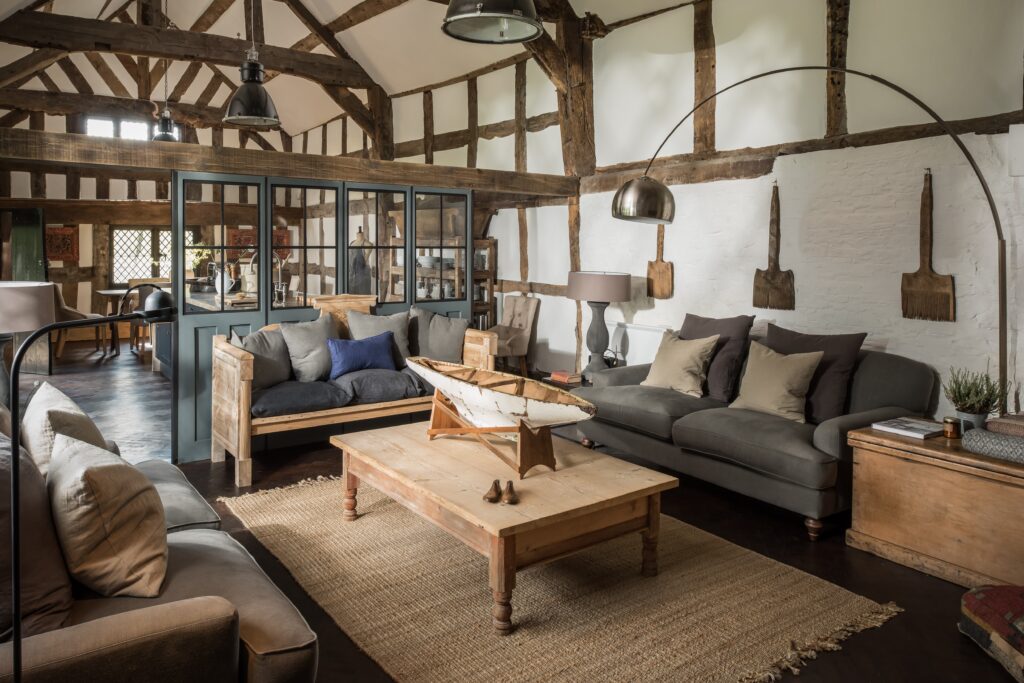 Images © Copyright Mark Watts for Unique Homestays
Inspired by the current owners family history, vintage, designer and eclectic household details make country living at Hollyhocks a charming and chic affair. Enjoy a Nespresso coffee accompanied by some locally sourced artisan bread, gather round the dining table for decadent family dinners or cosy up round the open fire in the snug for relaxed jazz filled evenings.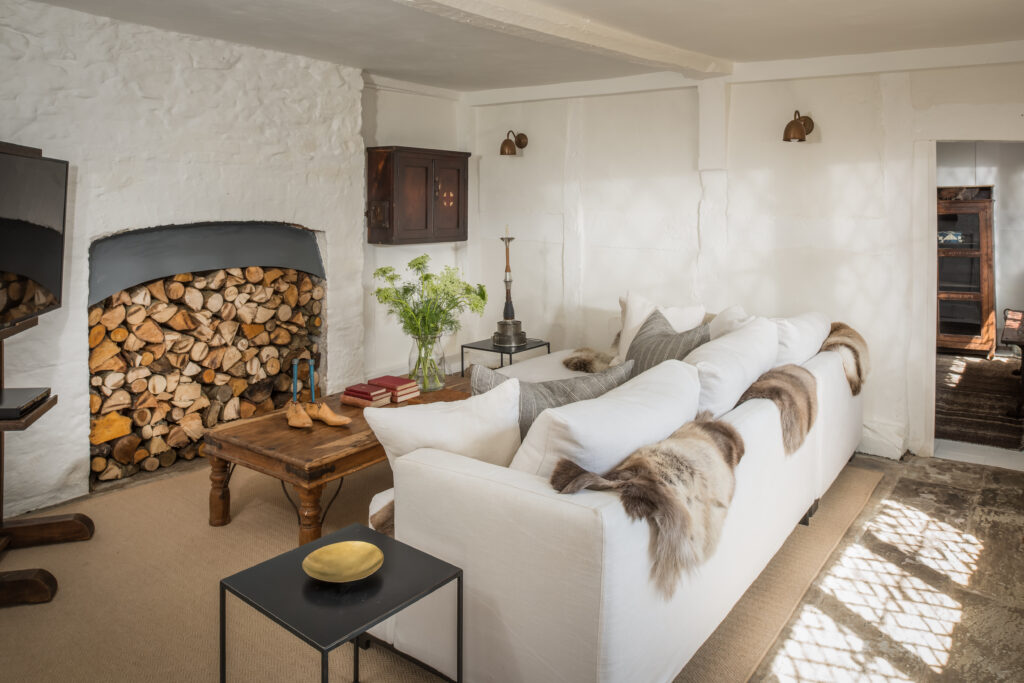 Images © Copyright Mark Watts for Unique Homestays
Outside, the gardens were designed so that children can roam free on the raised lawns whilst parents can supervise and relax from the comfort of the stunning interiors. Across the road the joy continues with a private extended garden that holds an exclusive spot on the banks of the River Arrow. With linen deck chairs, cushions and lawn games available for the whole family, afternoons can be whiled away in perfect balmy English style.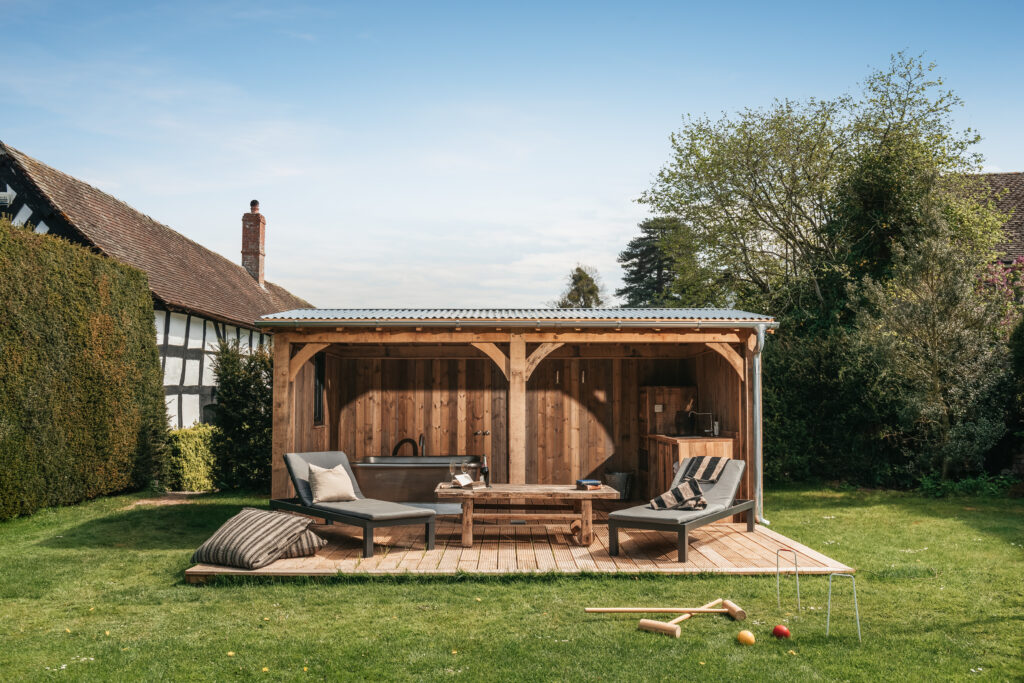 The biggest surprise of all however is the sumptuous outdoor bath. Placed on the deck and sheltered from the elements, a magnificent handmade copper spa bath bubbles invitingly away.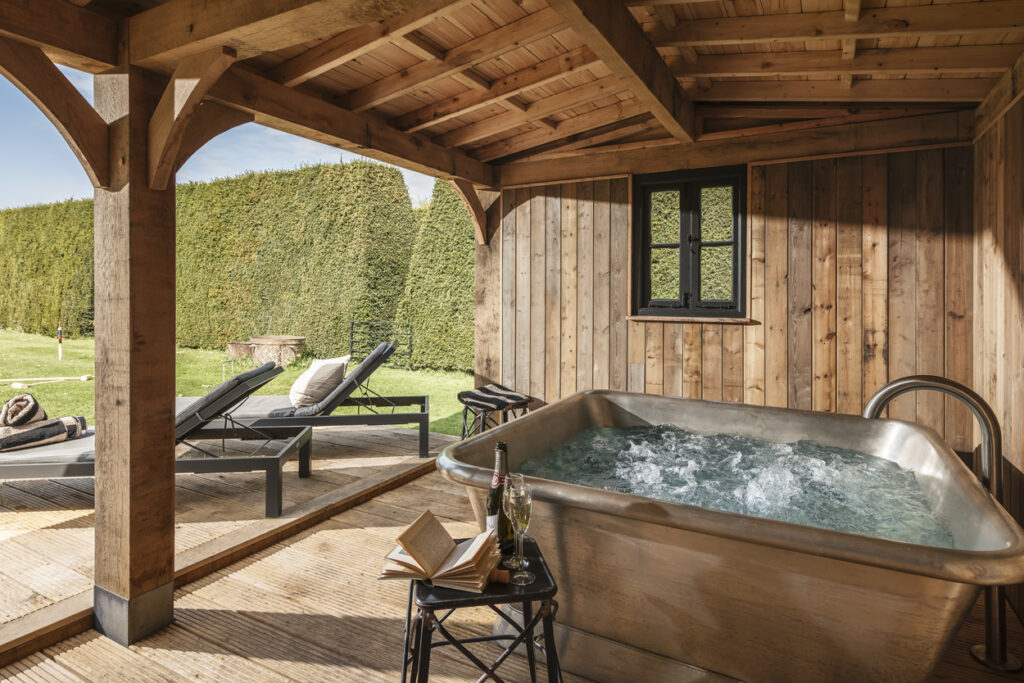 Crafted using traditional copper smith techniques and finished with an artisan tin, this stunning alternative to the traditional hot tub provides the perfect setting to play, relax or sip champagne beneath the stars as you take in the peaceful river view.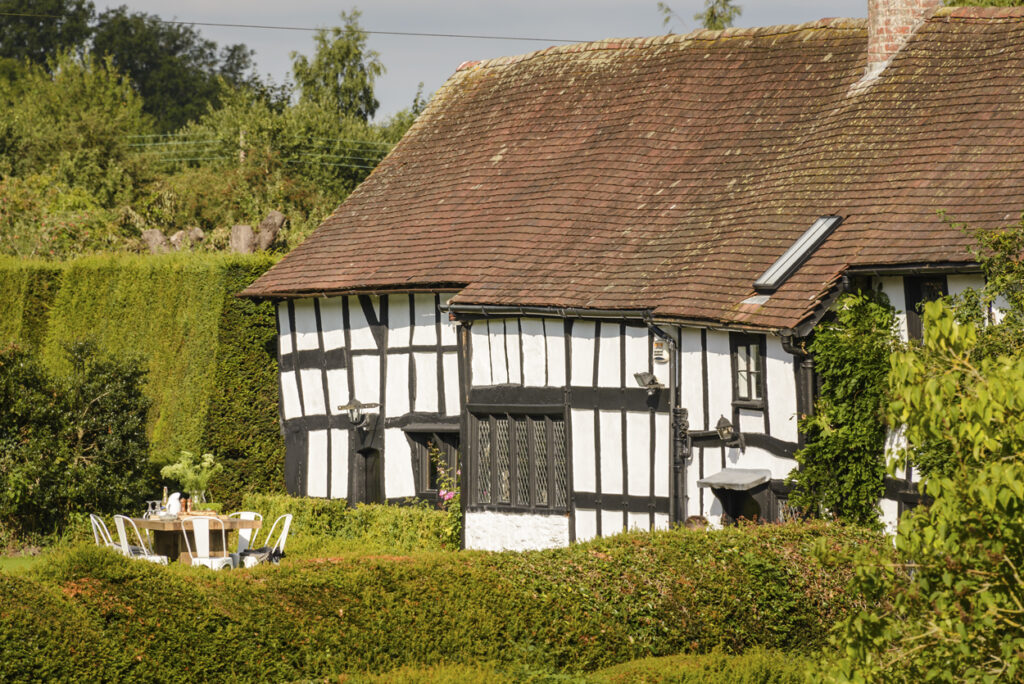 Images © Copyright Mark Watts for Unique Homestays
Full of character, charm and an intriguing sense of history, this glorious homestay is pure delight. If you can bear to venture away, afternoons can be spent picnicking on the river banks, leafing through the world famous bookshops at Hay-on-Wye or exploring the picturesque villages that surround this region. But…whatever you choose to do during your stay, there is no doubt that the quintessentially English style of Holly Hocks, brimming with warmth and relaxed luxury living, will ensure you have a home from home.
For more information please visit Holly Hocks: Unique Homestays