For the latest installment of our 'Meet the Creative' Blog Series we catch up with this year's darling of Chelsea Flower Show, Independent glass designer Emma Britton, to discuss inspirations, signature styles and of course Copper baths!
What was your inspiration behind the Chelsea Flower Show Exhibit?
Firstly to create a show stopping stand.  I wanted to inspire visitors with their kitchens and bathrooms to show them how to put materials and pattern together to create an original and personal interior. As the Chelsea Flower Show is all about celebrating florals I designed a focal point, a glass splashback panel that was a real showstopper. The theme behind my design was inspired by my desire to create a conversational piece on climate change, creating a pattern design with a conscience depicting plants in it that can survive in drier conditions. This is a real challenge faced by our UK garden designers today and one of the key themes of this year's RHS Chelsea Flower Show.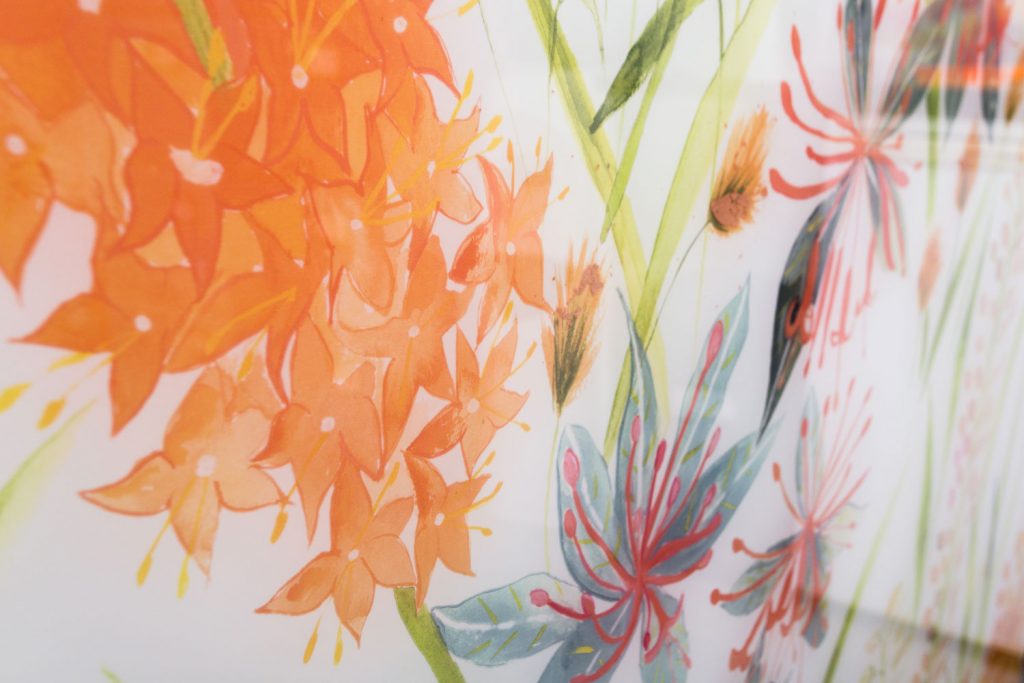 What guided your decision to include a William Holland Copper bath in your show stand?
The Chelsea Flower Show is the most prestigious floral event in the world. I knew that I needed a bathtub that was the best in terms of quality and design and naturally William Holland was my first choice. I was delighted when you said yes. I chose the copper finish because it is beautifully eye catching and luxurious. I was also inspired by the tones in it and think that the corals, oranges and pinks in Rain Garden and the hand-painted copper flecks perfectly complement the bath. We also partnered with organic brand Weleda and the link to sustainability through your choice of materials was a really nice parallel.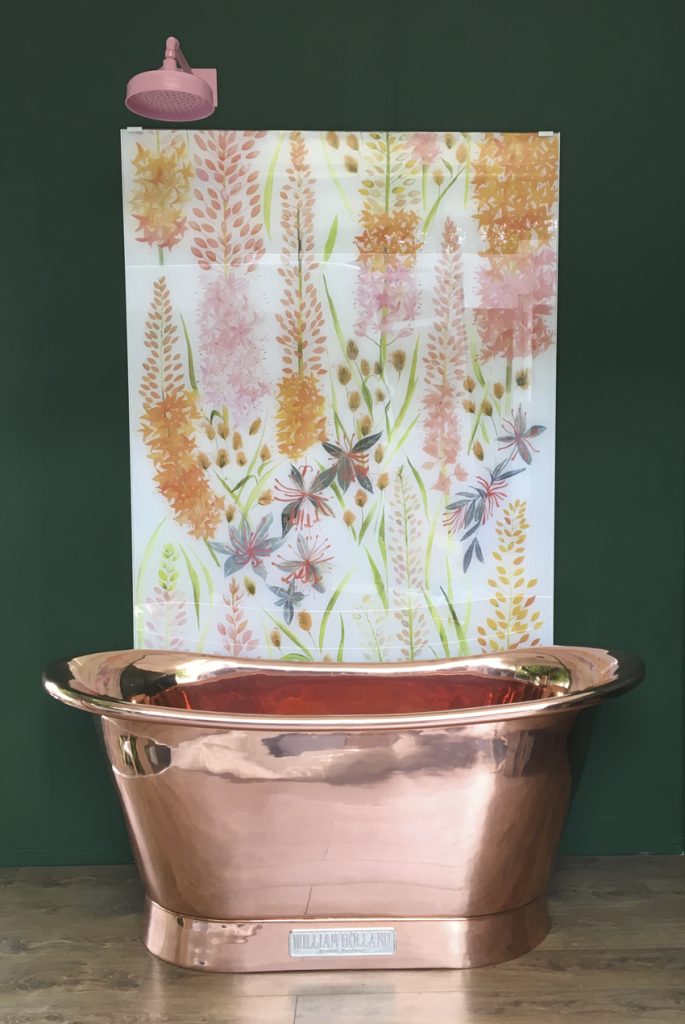 Where do you draw your inspiration from? 
British suburbia. I love seeing how flowers bloom in gardens in clusters and am often inspired by accidental colour palettes occurring in nature or when nature meets suburban such as a painted window frame or door. My work is subconsciously influenced by domestic styles of the 20th century and manages to be both contemporary and retro at the same time.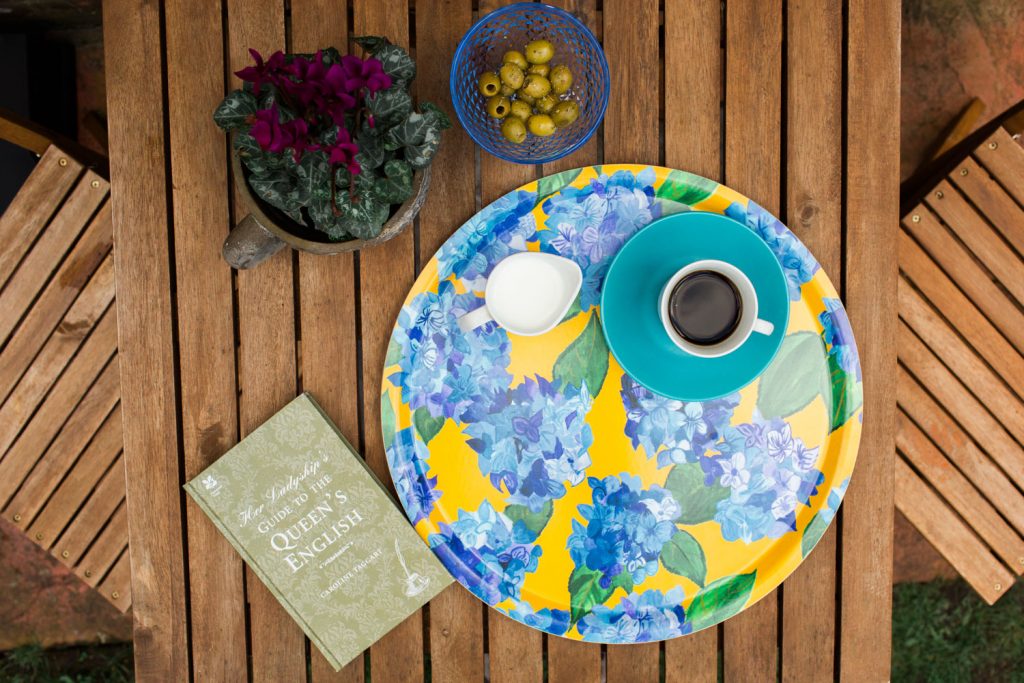 What do you love about being a designer?
The variety and the freedom, I love the autonomy of creating designs and the privilege of getting to spend many days painting clients' bespoke glass splashbacks. I really like visiting peoples' houses when I go to install splashbacks or discuss bespoke designs with clients.  Going to look around beautiful homes all over the UK is one of my favourite things. I feel very lucky to do what I do.
How would you describe your design style? Do you have a signature touch with your creations?
Contemporary with a hint of nostalgia. My signature twist is probably an ability to bring the elements of a room together with a decorative splashback, if you get that right you can really finish the space. A splashback is a piece of fitted furniture not a picture, it must earn its place in the interior and be an integral part of the design, never an afterthought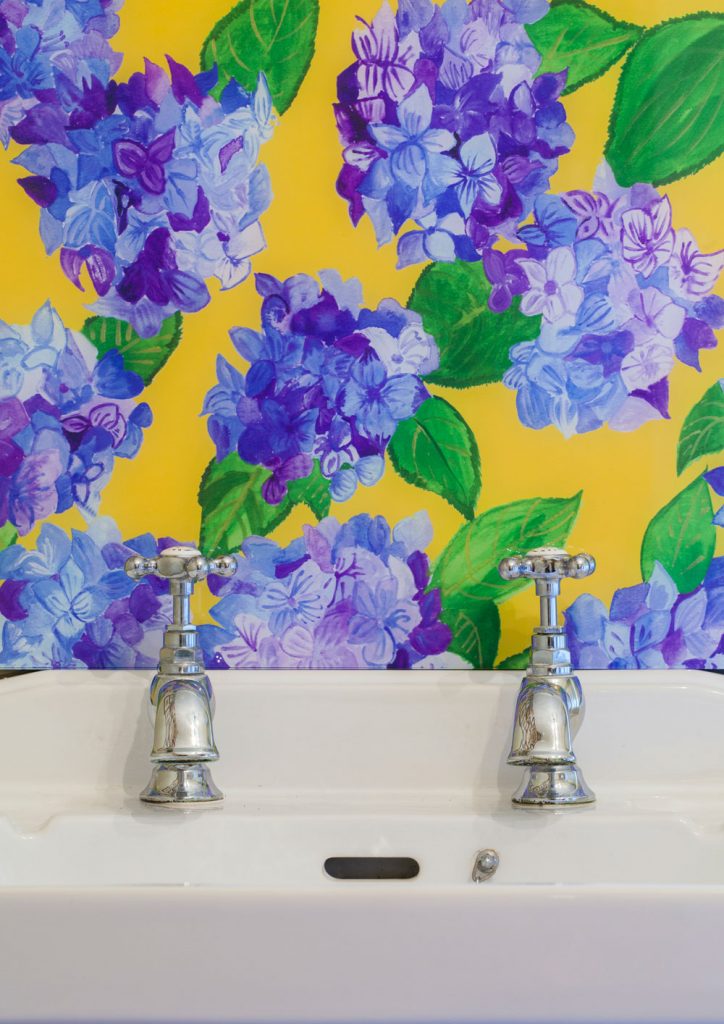 What colours, textures and furniture pieces do you love the most?
Not surprisingly I love glass, I really like coloured glass and cold pressed glass vases. I have a nice collection of them, which I like to add to from charity shops and antique stores. I also like wallpaper, my favourite designers are House of Hackney, probably  because my degree was in Printed Textiles. Currently I am loving velvet curtains and sofas.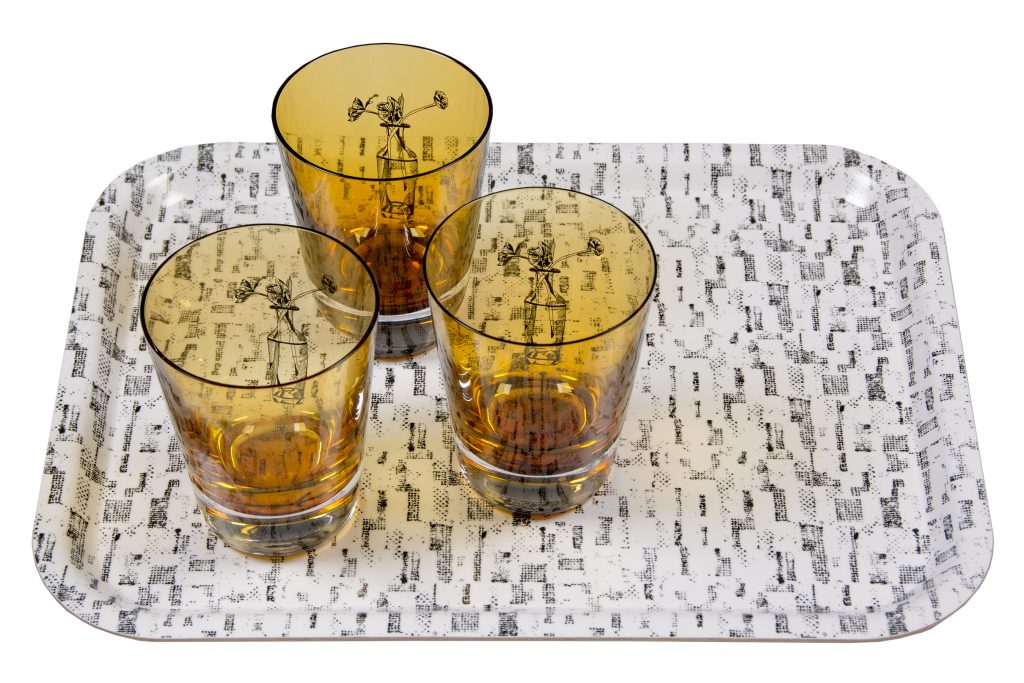 Does your home have a signature style and feel?
It's very Emma Britton, you would make links between some of my designs and my own home. Blue Hydrangea with the yellow ground, from my Up the Garden Path collection, as well as Mono from my Pineapple Sticks Collection are very me. I am careful though when decorating to be sympathetic to the style of my house, which is an Edwardian semi with lovely period features.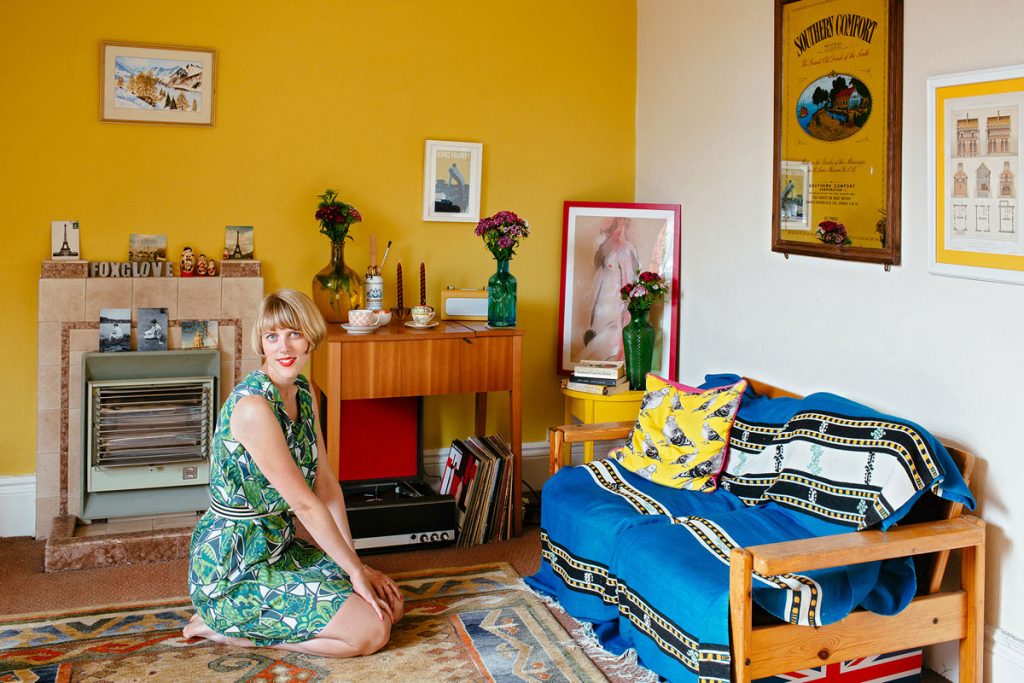 What is your philosophy on design and life?
Oooh that is a big question! I like practicality and beauty. With design it is to create a space you enjoy, a space that reflects your own memories. Personally I like the Hygge principals and am trying to create a home that I can really relax in, my career is very demanding and a William Holland bathtub would certainly add to that. I think it's nice to buy art on trips so you have a collection of meaningful pieces in your home, rather than try and do it all at once.  On life? I'm still working that one out!
Emma will be exhibiting at this years RHS Totton Park Flower Show from the 17th-21st July. You can also see more of Emma's work at Emma Britton.