With a William Holland Copper Bath the answer is yes! Each William Holland pure copper bathtub is protected with a hard wearing bespoke coating which not only protects your bathtub from developing a patina, but also protects the natural copper from being affected by any bath oils or salts you may wish to use.
Copper is a natural element and as such in its raw state can adversely react to salts, oils and chemicals. The bespoke coating on each William Holland Copper Bath prevents this from occurring so you can indulge in a long luxurious soak with your favourite bath salts and pamper products without concern for the finish of your beautiful bath.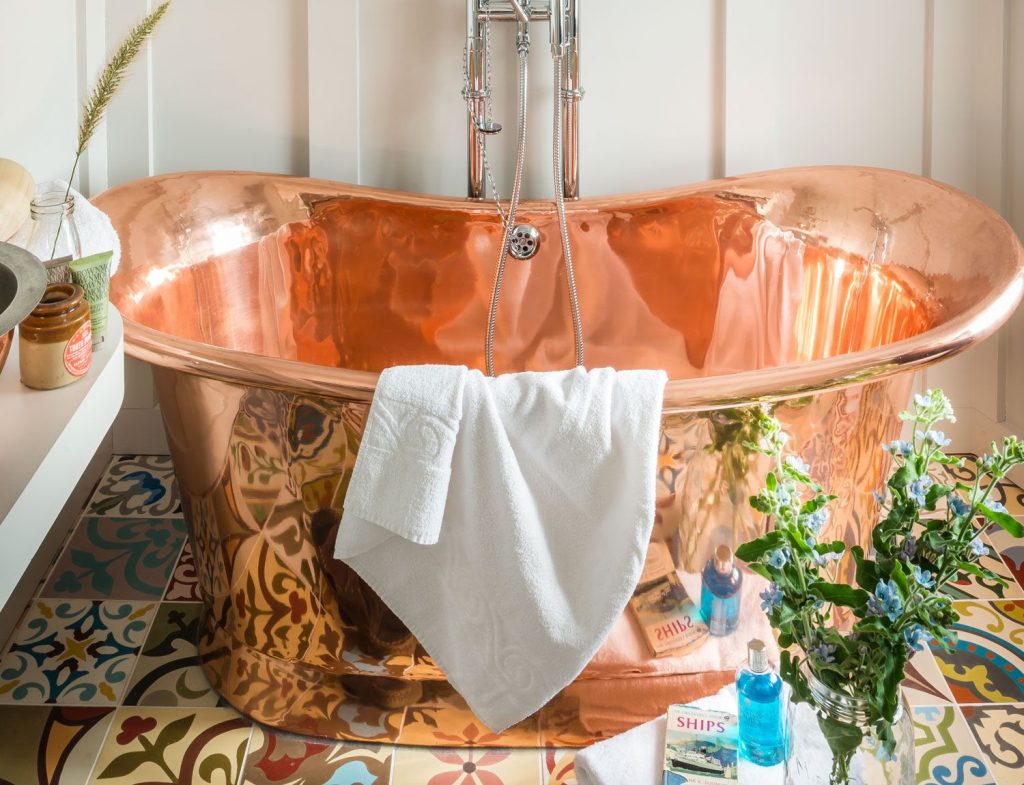 This bespoke coating has been developed and perfected throughout our twenty year history of specialist copper bath manufacture by our British Master Craftsmen, and is a unique feature of William Holland Copper baths.
We understand that copper baths are about creating luxury for our clients and a spa like sanctuary within the home. With our unique innovation you can use sumptuous bath products and salts to your hearts content.
Simply ensure you rinse the bath after use and you're good to go!
*** Please note: the above information applies to our polished copper baths. Bathtubs that have a raw nickel or tin interior will have alternate care instructions***