True lake-house living is not terraces amongst the reeds and a glimpse of glimmering blue… it's falling asleep to the lull of lilting waters and a 360 lakeside view.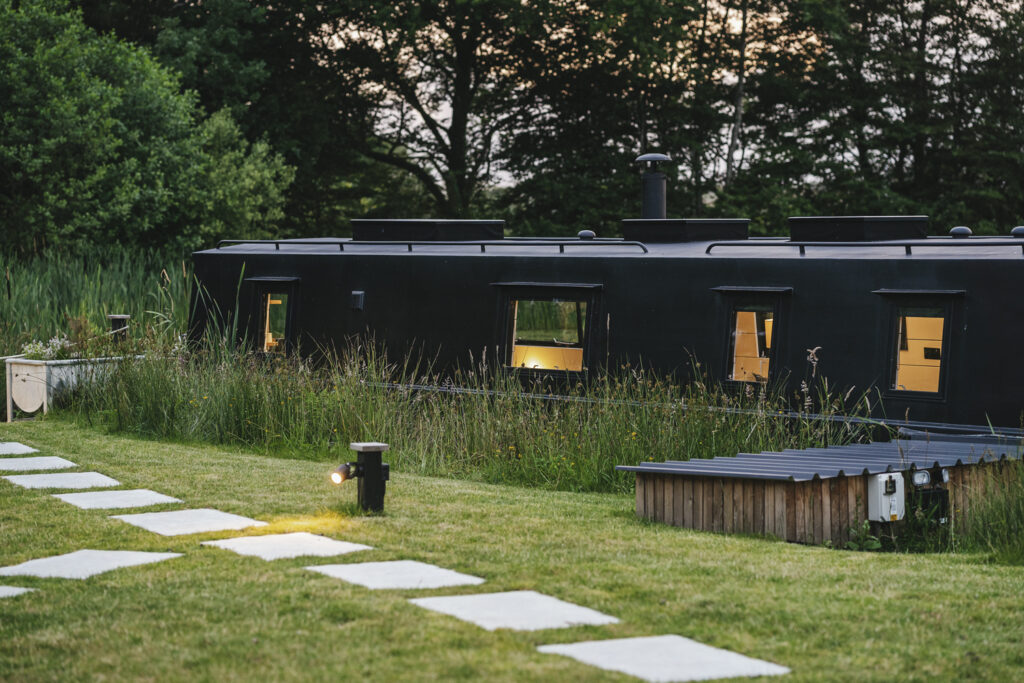 Blackbird is a luxury floating private suite set on a secluded freshwater lake in North Devon. Starting life as a traditional canal boat this exclusive destination has been re-fashioned to offer a slice of Tregulland & Co's signature interiors and style.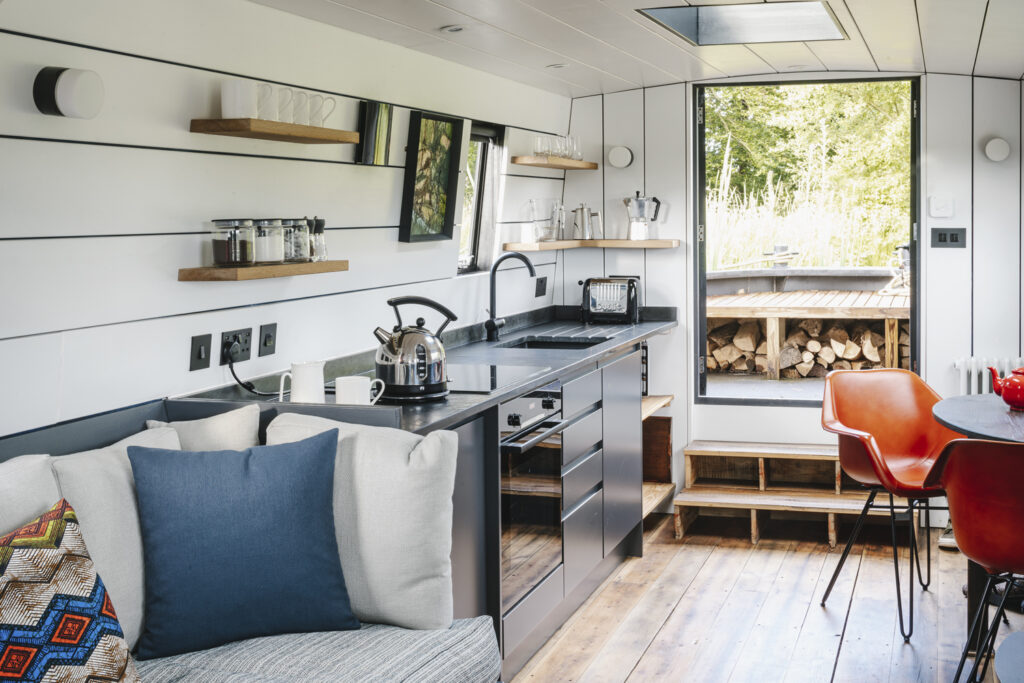 With an open plan living space perfect for two, Blackbird comes complete with ensuite shower room as well it's very own bankside bathhouse."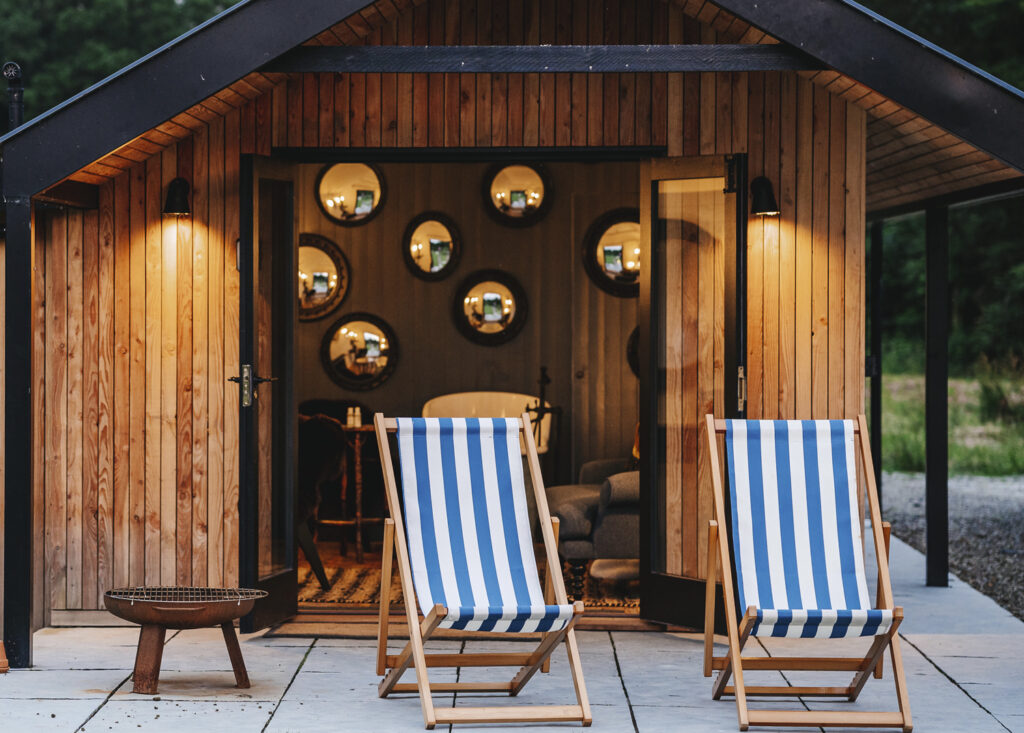 "Creating Blackbird Boat (Our deluxe moored narrowboat on a private lake) always hinged around the fabulous onshore Boudoir Bath House with its William Holland Slipper Bath.  The cosy and stylish floating suite has its own wet room shower and loo on board, but we knew we needed the decadence of throwing open the French windows to the fabulous uninterrupted view of the lake and indulging in a luxurious soak in the deep slipper bath from which to enjoy the spectacular wildlife." – Blackbird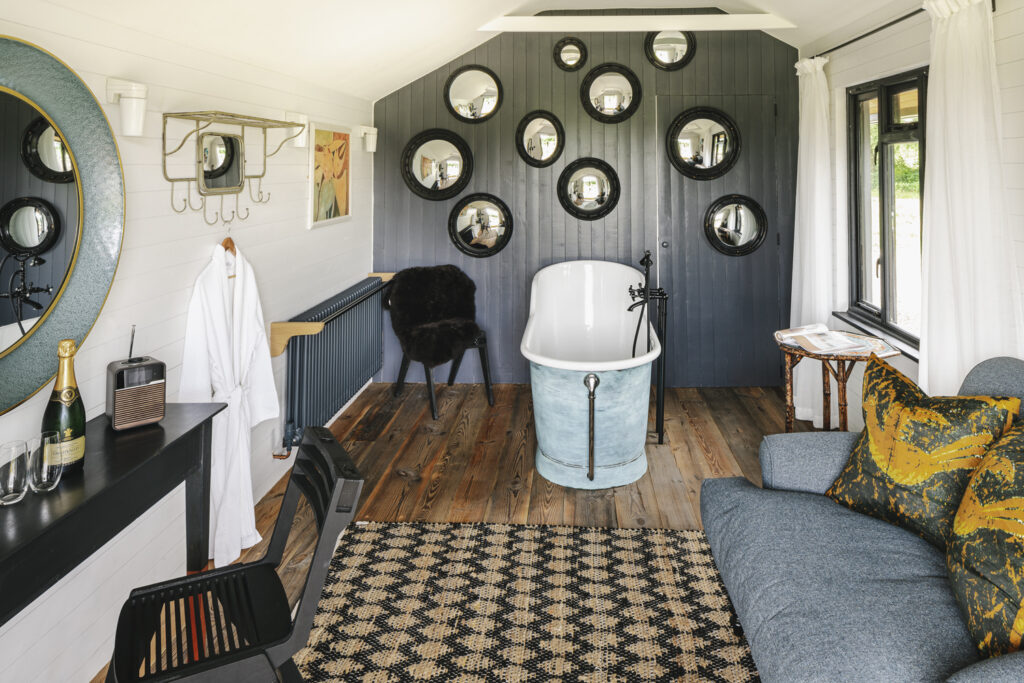 Follow the gangplank from your private canal boat and you will find a Boudoir Bathhouse just for you. Fling the French doors wide, sink into the elegant handmade slipper bath and enjoy uninterrupted views of the lake.
"We always choose William Holland baths and basins where we can for our Tregulland & Co properties as they are beautiful, elegant, luxurious and all round glorious." – Tregulland & Co.
Handmade from pure copper and finished with a natural Verdigris, this exclusive bathtub reflects the organic beauty of the natural surroundings. Warm, luxurious and oh-so comfortable, this exquisite roll top bath is the perfect spot to indulge and while away the hours watching the sun dance across the waters.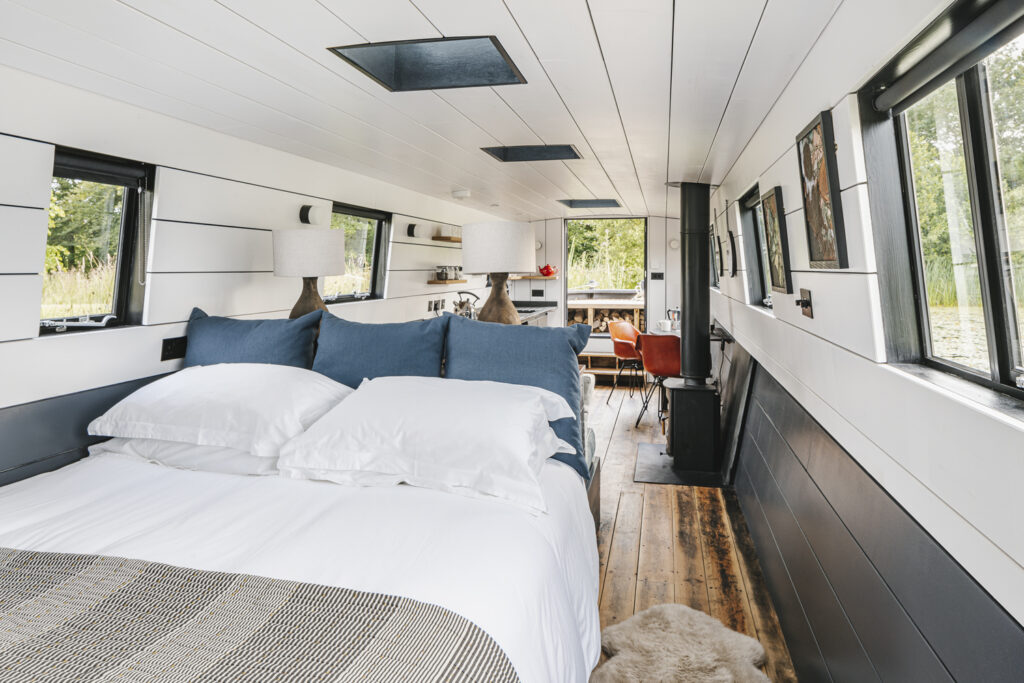 The lake is teeming with fish and wildlife, offering the perfect opportunity to catch some fresh trout for supper, whilst the forest backdrop offers stunning woodland walks and ensures total privacy for couples wishing to escape off grid.
This is a true haven of tranquility. With 20 acres of woodland to explore on land, and the gentle swell of the lake to rock you to sleep, there is no doubt that Blackbird Boat is perfect back to nature bliss.
For more information visit: Tregulland & Co – Blackbird