'We live life through our senses'
This is the founding principle behind organic beauty brand Life La-Eva whose artisan studio gently opened its doors in 2017.
Based at a saw mill West of Oxford, Life La Eva evolved from its roots as an artisan studio specialising in cold process soap. Now their perfectly formed ranges of luxury self-care products combine textures, scents, art and conscience, with a purpose and timeless beauty.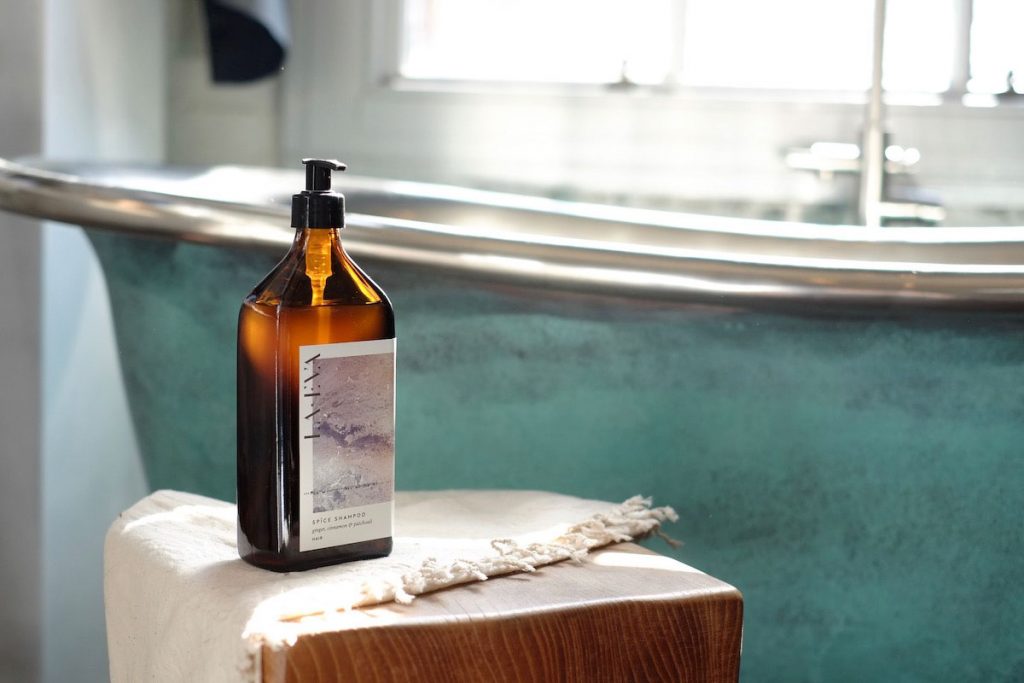 With a shared ethos of ethical integrity and desire to create products that delight the senses, we were thrilled when Life La Eva approached us to collaborate on their new studio design. A fellow band of rural creatives grounded in self-care, we instantly connected with their timeless narrative of simple beauty reflecting depth and strength.
Their aim was to create a physical expression of their brand. An immersive experience that celebrated the independent spirit and the mind-body connection for which they are known. With this in mind we created a bespoke Verdigris Bateau Bath with artisan  rustic-luxe interior to reflect their nature inspired beauty.  Evolving over time in tune with the environment the Verdigris bathtub is a living work of art deeply rooted within the natural world. Crafted from pure, sustainably sourced copper our bathtubs are the perfect match for Life La Eva's organic and ocean friendly policy. Their emphasis on recycled materials matched our own sustainability ideals and desire to create products with beauty and environmental integrity.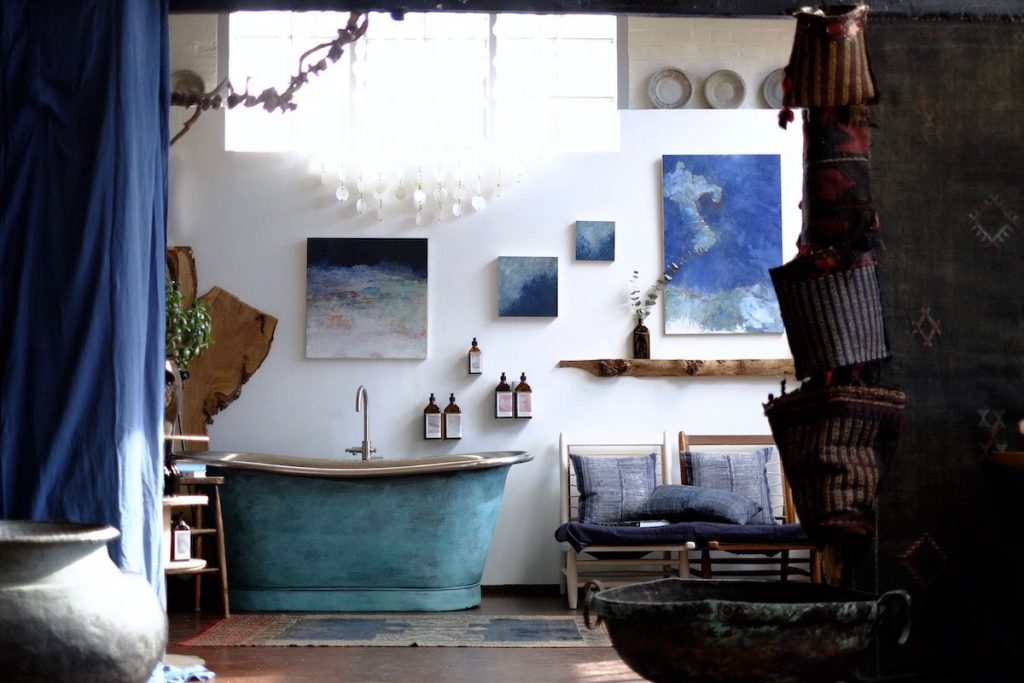 Surrounding the bathtub, raw oak features and ocean inspired artworks adorn the walls, whilst a mother of pearl light catcher glimmers in the sunlight. The overall effect is one of pure back to nature tranquility, an oasis of creativity and calm.
Collaborating with Life La Eva on this beautiful studio installation was a wonderful opportunity to be part of this physical expression of wellness. The art of wellbeing is a fusion of sensuality, harmony and purpose that feeds the body and soul with multidimensional delight. By combining nature, art, creativity and beauty, the studio manages to capture the very essence of peace.
As with Life La Eva, nature, sustainability and beauty are also at the heart of William Holland Copper Baths. We believe that life is art, the ordinary can become extraordinary and simple daily rituals should be celebrated. In today's increasingly fragile world where our daily lives are impacting the natural environment around us, wellness is as much about products with conscience as it is with simple pleasures. Choosing wisely and conscientiously is now a must for the luxury world. After all… true luxury is found in peace of mind.
For further information about Life La Eva's stunning range visit www.la-eva.com