Set in the heart of picturesque Wimborne, 1777 The Albion is a delightful, boutique Inn offering all the charm and comfort of a period drama.
Dating back to the 17th Century the Inn hosted Kings and Countrymen on their travels through Dorset. Now, this Georgian inspired hotel provides an elegant refuge for those wishing to explore this wonderful region of England.
With centuries of tantalising history, the interior design of each of the 10 rooms reflects the distinct personality of the era. From the Jane Austen suite representing gentility, complete with a William Holland copper bath for moments of relaxation and serenity, to the magnificent four poster bed in the Charles Hall suite, each guest room is a true delight.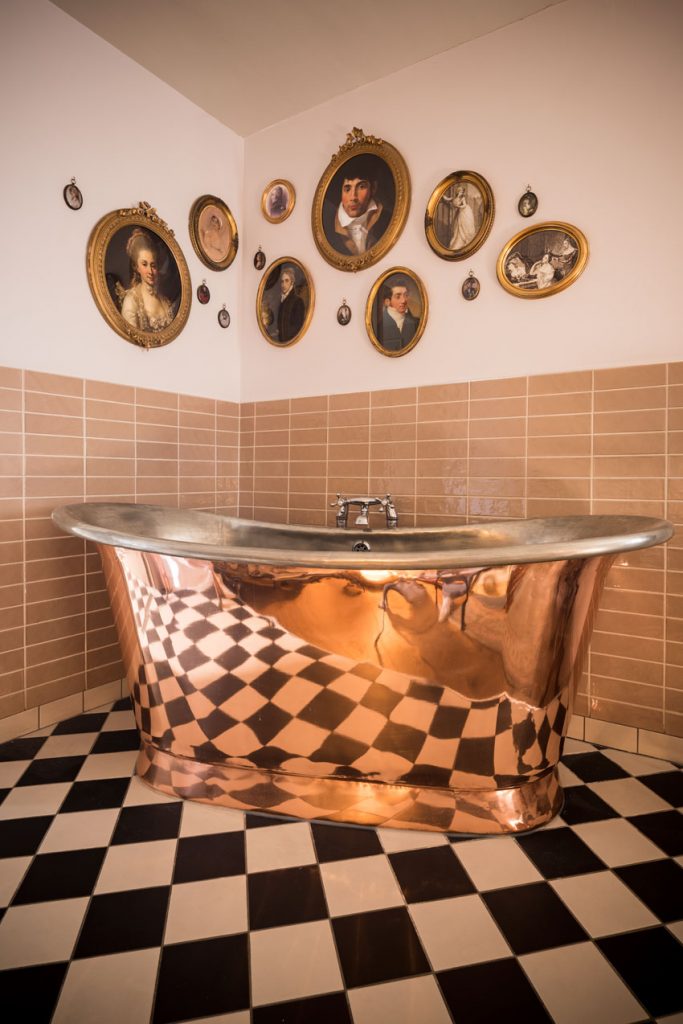 Creaking floorboards, exquisite antique furniture and majestic copper bathtubs all serve to create a homely and atmospheric sense of grandeur. With chequer board floors providing a striking stage the Bateau Baths create a central feature, delighting and drawing the eye into a world of traditional glamour. The classic character of the detailed interiors crafted with such elegance makes a stay at The Albion a truly immersive experience. Even the art collection adorning the walls is reminiscent of a Bronte novel.
However despite the design heritage of the Albion there also exists a wonderfully modern attitude. Beneath the traditional exterior subtle details lend an air of superior comfort without compromising the tranquility of the historic setting. Complete with world renowned Sealy's Mattresses (the chosen brand used in the Whitehouse) luxurious upholstery, sumptuous linens and smart TV's, the traditional design is paired with all the luxury of contemporary innovation.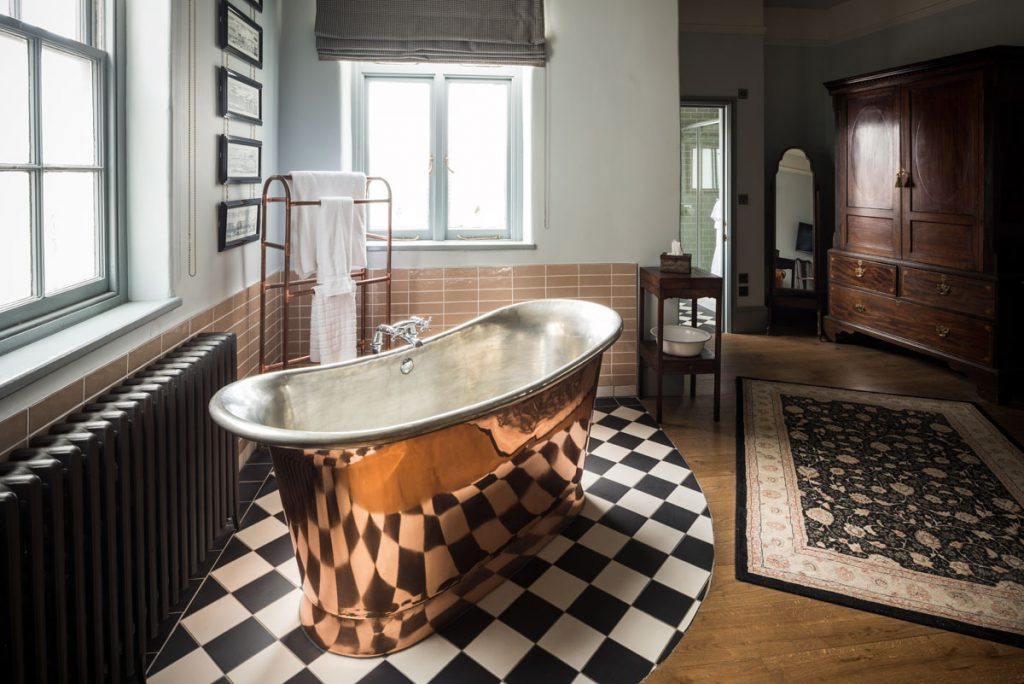 With a growing arts scene, renowned folk festival and the Jurassic coast all within arm's reach; The Albion is the perfect historic setting from which to explore this enigmatic region steeped in cultural and natural history.
So take a step back, to a time of simple pleasures, honest romance and sincere luxury, and let a stay at 1777 The Albion calm your busy soul.
For further information please visit 1777 The Albion's website at https://www.1777.co.uk/