This classic 1922 'Dunkirk Little Ship' has been lovingly restored by experts Michael Dennett Boat Builders to combine traditional heritage with iconic 1920's glamour.
A member of this iconic group following her participation in Operation Dynamo in 1940, Tahilla, as she is now known, is an extraordinary part of maritime history. Tasked with the rescue of Allied troops from the beaches of Dunkirk, Tahilla and her fellow little ships managed to bring over 331,000 soldiers to safety from the shallow waters off the French coast.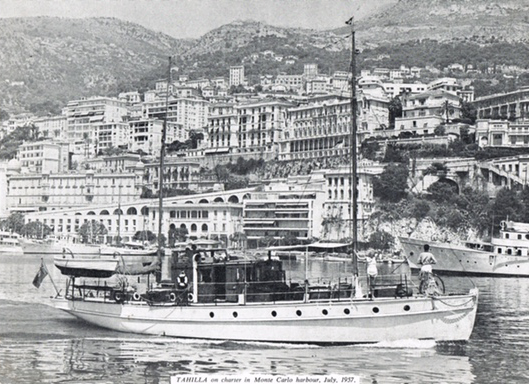 Such an emotive and historic vessel deserved nothing but the utmost respect and sensitivity during her delicate renovation and Dennett Boat Builders have turned Tahilla into a masterpiece.
The interior, designed by Heather Dennett elegantly combines exquisite luxury with historical details. Inspired by the inherent opulence of 1920's high society their aim was to craft an interior that felt like the 'sea going version of the Orient Express.'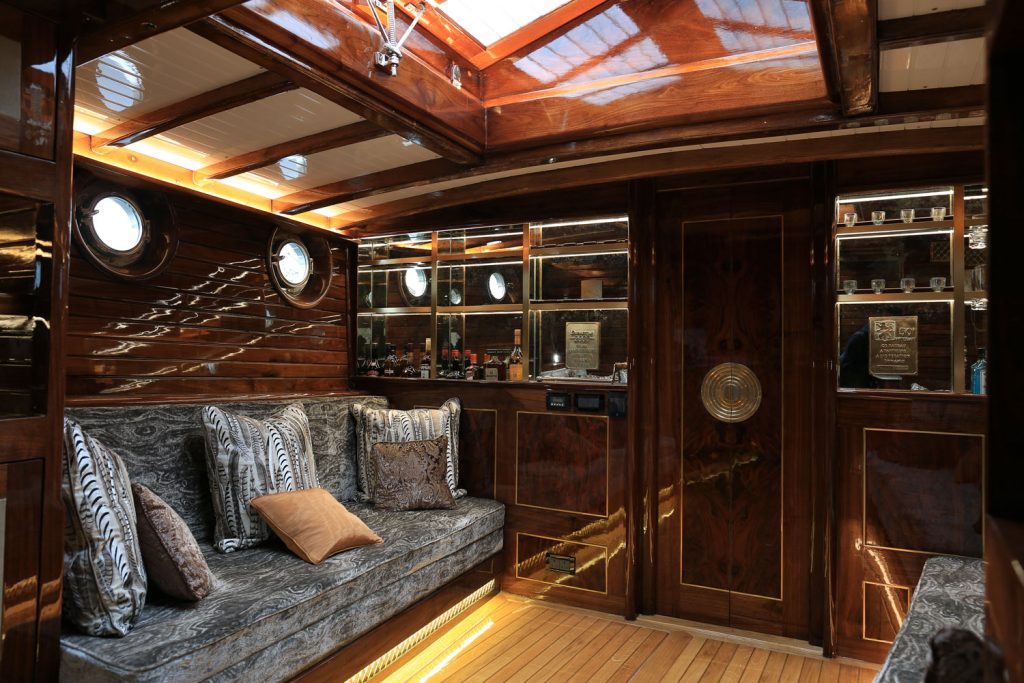 Lined with American Black Walnut and complemented with a rich English Oak floor, the striking contrast of light and dark timber creates an opulent depth to the design. Using flawless craftsmanship throughout the craft, only the highest quality fixtures and fittings were selected from around the world. Hand selected marble specifically imported from Italy was used for the beautiful worktops and the stunning bespoke copper and nickel bateau bath was especially commissioned for this dainty space.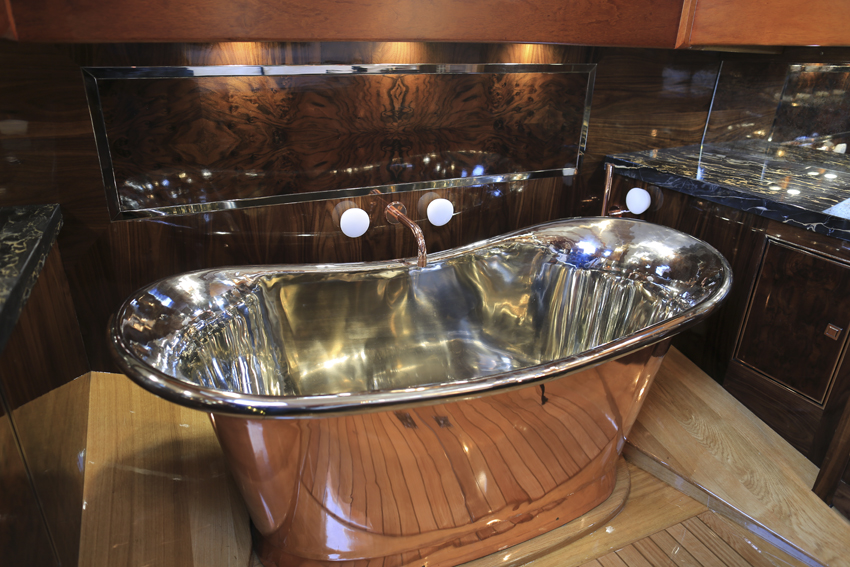 Handcrafted from pure copper using traditional techniques the light weight of this luxury bathtub and opulent design made the William Holland Copper Bath the perfect statement piece for this glamorous and high end design.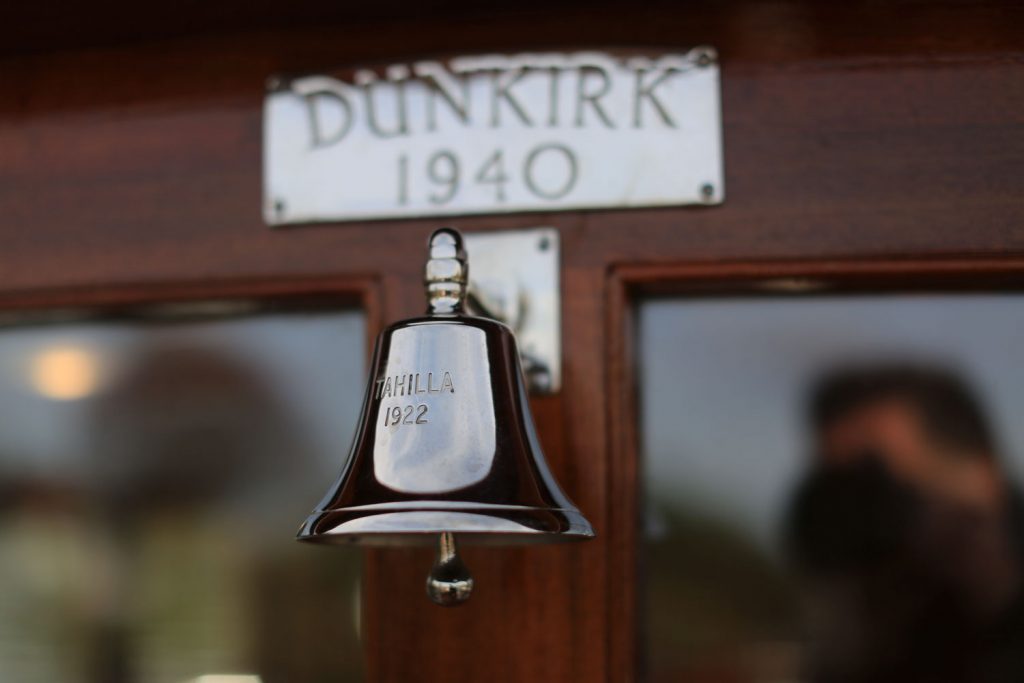 The result of meticulous craftsmanship and attention to detail, Tahilla is a sea-faring work of art. Her historic legacy has long been admired and now thanks to the expertise of Dennett Boat Builders, her beauty and comfort can provide a future of luxurious voyages for generations to come.
For further information please visit: http://www.dennettboatbuilders.co.uk/