Award winning Eco-Villa, the Catacuba hideaway, revels in an omniscient location. Floating above the verdant Brazilian Rainforest, gazing across breath taking valleys below, this modernist country home is a masterclass in sustainable luxury.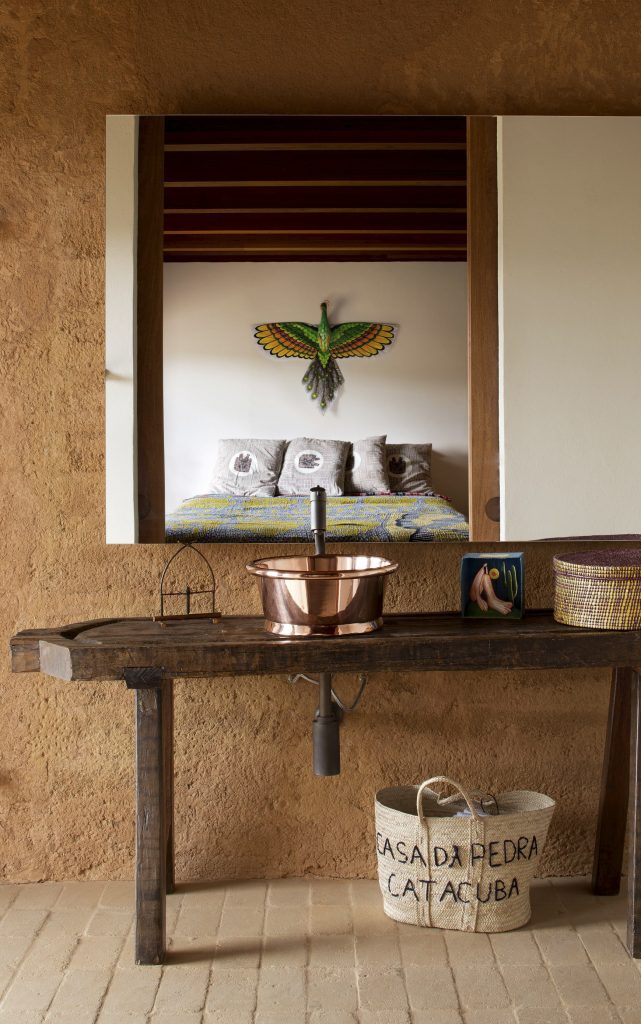 In the master bathroom, the pure Copper Bateau Bath brings both nature and luxury into the design. Resting on handmade clay bricks the stunning copper vibrance creates a luxurious natural warmth as the filtered sunlight reflects and dances around the room. Matched by the handcrafted Copper Basin placed on a rustic hardwood frame, there is a sincerity and truth beneath this high end modernist home.  Every detail is a sophisticated nod to the farming heritage of the region and the creative local culture.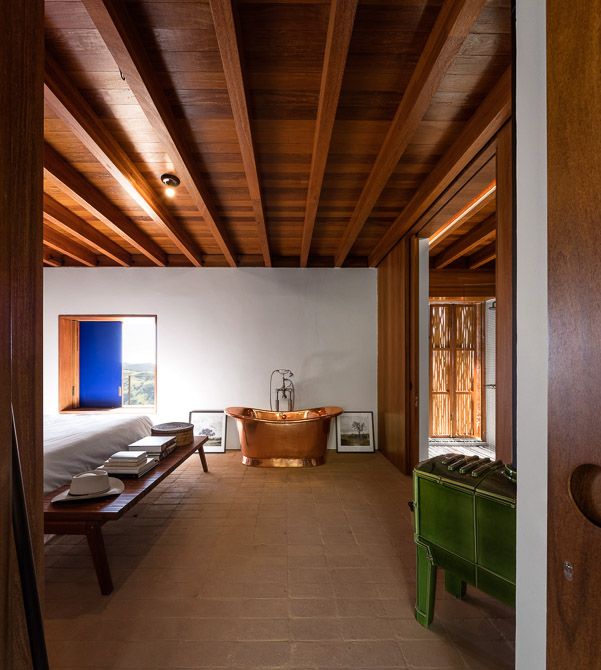 "We had our heart set on a copper bathtub. Our architect Marcio Kogan recommended William Holland Ltd. Once we did a little research, the combination of design, quality and company history made it a clear winner. We love it!" – Catacuba Hideaways
Designed by Studio MK27, the honest interiors have sensitively captured the spirit of the environment through their rustic-luxe style and use of stunning natural materials. Eucalyptus twig screens create plays of light and shadow, mimicking the sunlight through the forest canopy below, whilst wood-burning stoves create cosy corners surrounded by locally sourced authentic textiles, and rugs. The Copper Bathtub provides space to relax and unwind on long cooler nights and the traditional shutters can be flung wide to let in the golden Brazilian sunlight or the gleam of a thousand stars.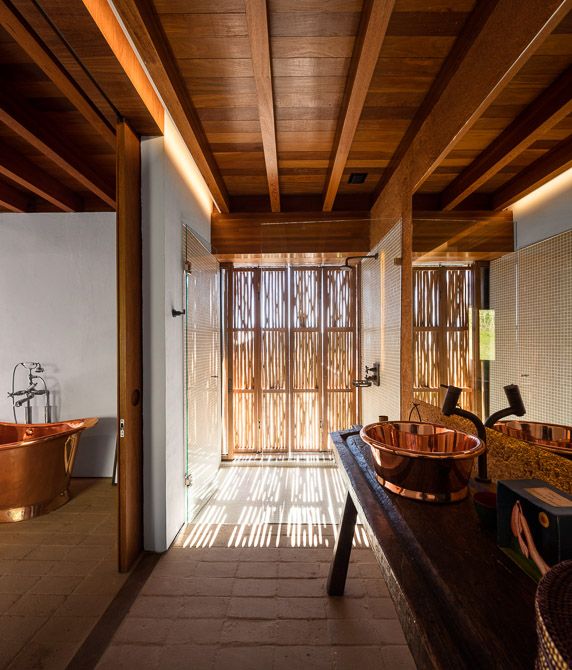 Expansive timber decks made from sustainable Amazon hardwoods sweep across the front providing uninterrupted views across the ancient landscape. Set within a 12,000-acre farm community, the glorious isolation of the lodge, magnified by the views stretching all the way to the horizon, exudes tranquillity. It is this sense of calm that the Catacuba hideaway has captured through its interior design right through to its very foundations.
With exceptional eco-credentials, Catacuba is not only an idyllic hideaway but a stunning example of sustainable design. From the responsibly sourced Amazonian hardwoods to the William Holland copper bath crafted from sustainable sources, each and every aspect of this lodge is both beautiful and respectful of the breath taking surroundings in which it rests.
https://offgridhideaways.com/hideaway/catucaba-brazil/
Tel: +41 41 520 60 46
Email: info@offgridhideaways.com