Wild Escapes – Fullerton Farm
Taking the UK Treehouse trend to new heights Wild Escapes at Fullerton Farm in Hampshire has perfected the sustainable luxury staycation.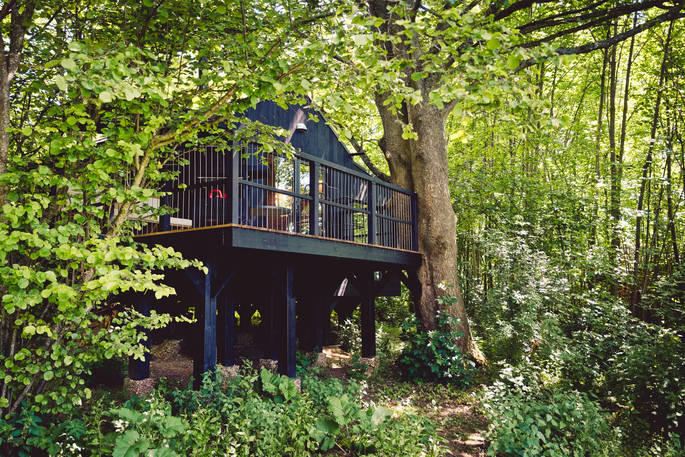 Created by Will Hardy, a seasoned treehouse creator, this extraordinary project shows that architecture and beautiful design can both protect and nurture the environment.
With a passion for building structures that reflect their natural setting, Wild Escapes specialise in the creation of sustainable treehouses that minimise the impact on their natural surroundings. Partnering with some of the most idyllic locations within the UK, the first of Wild Escapes unique retreats is based at the Organic Fullerton Farm in Hampshire.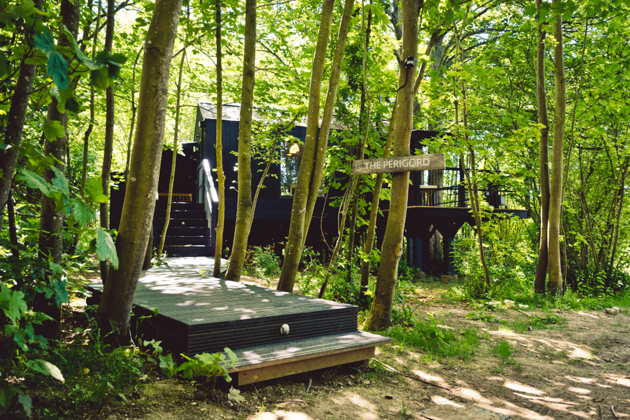 The only treehouses with a vineyard as their home (an award winning vineyard at that!) Fullerton Farm is Wild Escapes flagship creation. With much of the farm's 1000 acres used to encourage rewilding and biodiversity this idyllic location provides vistas and big sky views second to none.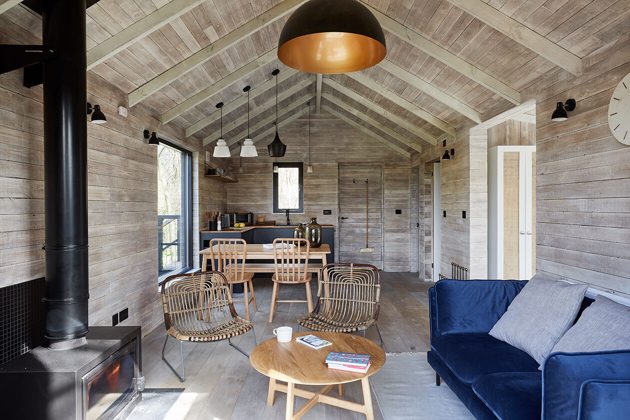 With a unique selection of forest dwellings to choose from, each and every treehouse is completely bespoke. Individually designed, each retreat provides a different character and aesthetic. From Cotswold Vibes and French Provencal to a Scandi Chic, Minimalist trend there is a treehouse to suit your mood and present a new experience to revisit again and again.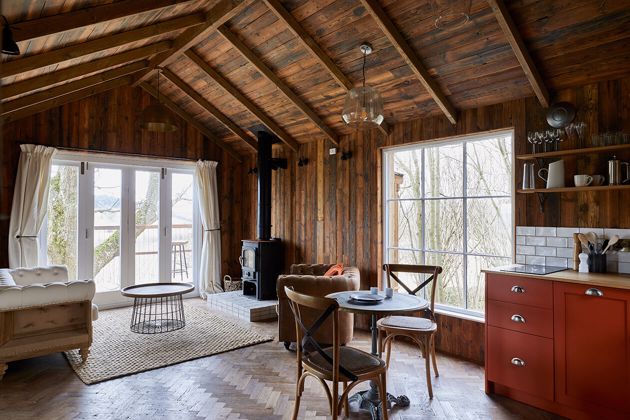 Providing an escape from the everyday and a  luxurious stay every time, each of the treehouses  have fully equipped kitchens, sumptuous sofas for nights in front of the log burner and a cosy corner for dogs to enjoy (furry friends are very welcome in the lap of luxury here!)
 With views across the vines… "The al fresco William Holland copper bathtubs found on each of the four treehouses are the best in the country." – Wild Escapes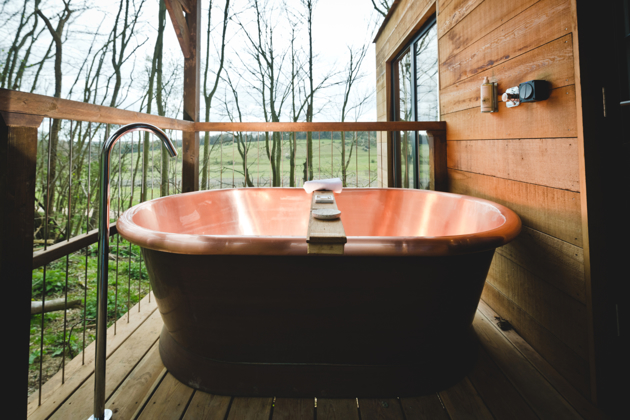 Image: William Holland Patina Grand Aequs with Brushed Copper Interior
In keeping with the bespoke ethos, each bathtub is unique and carefully styled to fit the character of the dwelling from the bohemian delights of the copper Grand Aequs to the Country-Luxe of the Verdigris Bateau. All are perfectly designed for two and make the ultimate spot for a sundowner and glass of champagne.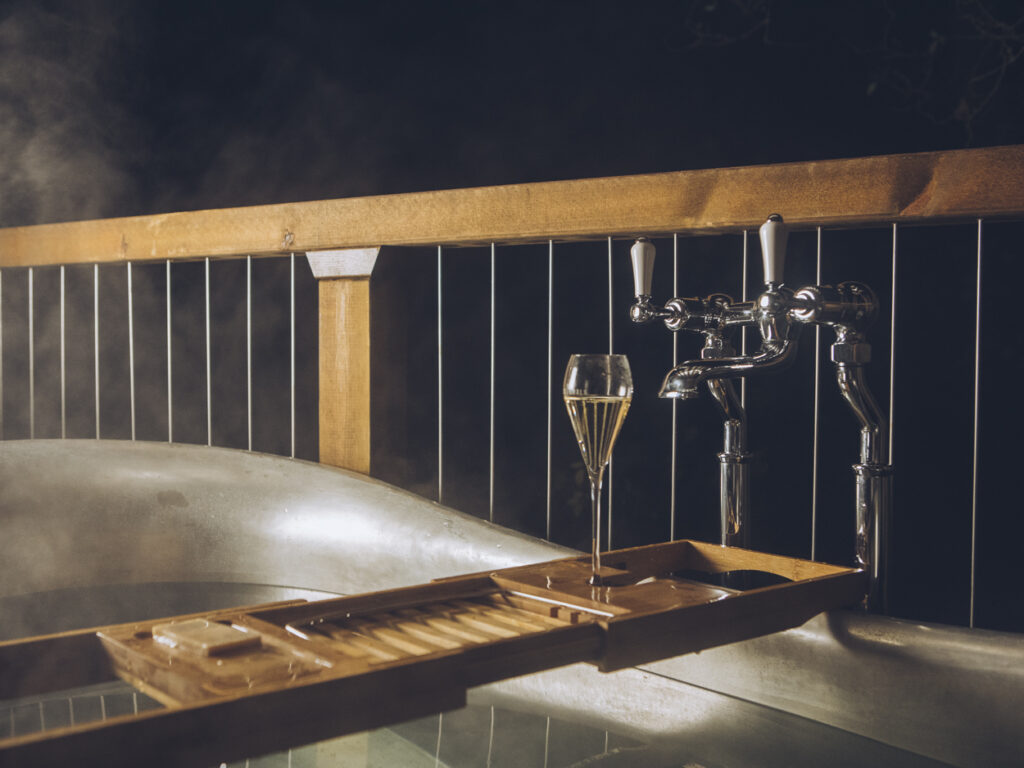 Handmade from pure Copper and finished to perfection by our Dorset Master Craftsmen these baths celebrate all that is exceptional about local crafts and produce. You can even sip your glass of Black Chalk Wine made from the very vineyards at your feet whilst you bathe beneath the wide open skies and watch the sunset.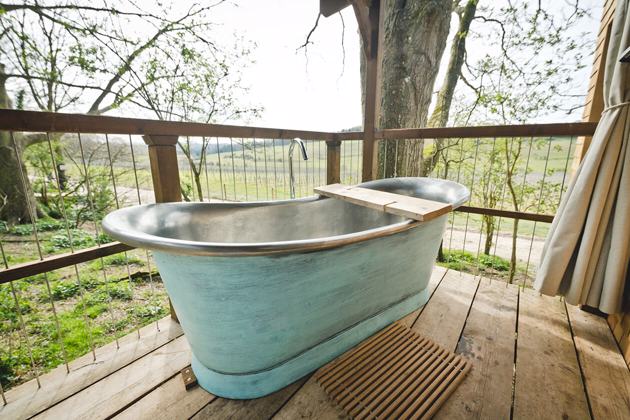 Image: William Holland Verdigris Bateau Bath
Cows and sheep graze gently in the fields past the vines. There's abundant birdlife, a deer herd that might go wandering by and, if you're quiet, you'll almost certainly see and hear the resident badgers, who have a definite taste for grapes. The land here feels truly vibrant and unspoilt.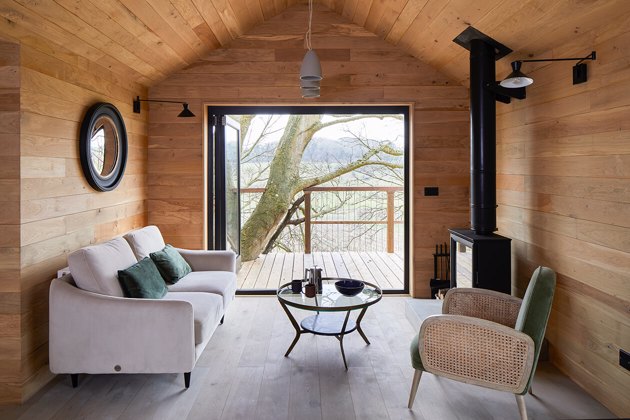 Tree Houses encapsulate the magic of childhood dreams, golden summers and ethereal nights. They are the Eco Trend that shows no sign of slowing. Perfectly pairing nature, sustainability and stunning design, Wild escapes show that simple and honest pleasures really are the best things in life.
So kick off your shoes and head to Hampshire for an unforgettable trip back to nature, in the lap of pure luxury.