High above the Cornish forest floor, nestled amongst the wizened branches rests a truly magical hideaway. With panoramic views over the woodland grounds, secluded terraces, curvaceous interiors and even an outdoor copper bath, Clowance Treehouse is a breathtakingly enchanting escape.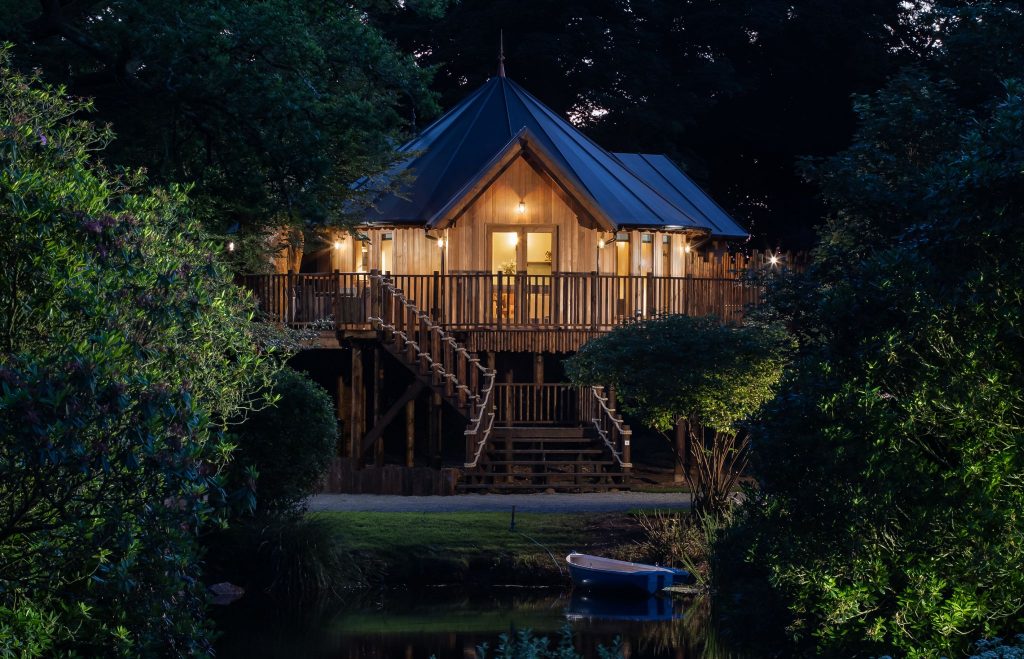 The latest addition to Luxury Lodges unique family of boutique retreats, Clowance offers luxury self-catering accommodation in the heart of Cornwall. With an aesthetic appeal somewhere between a Fairy-tale and the wonders of Middle-Earth, the interior design captures the magical qualities of the natural surroundings. Beautifully crafted, the timber framed building curves to create an open plan free-flowing interior. The organic lines combined with the use of natural materials create an effortless sense of calm, while delicate windows form living picture frames to the woodland world beyond.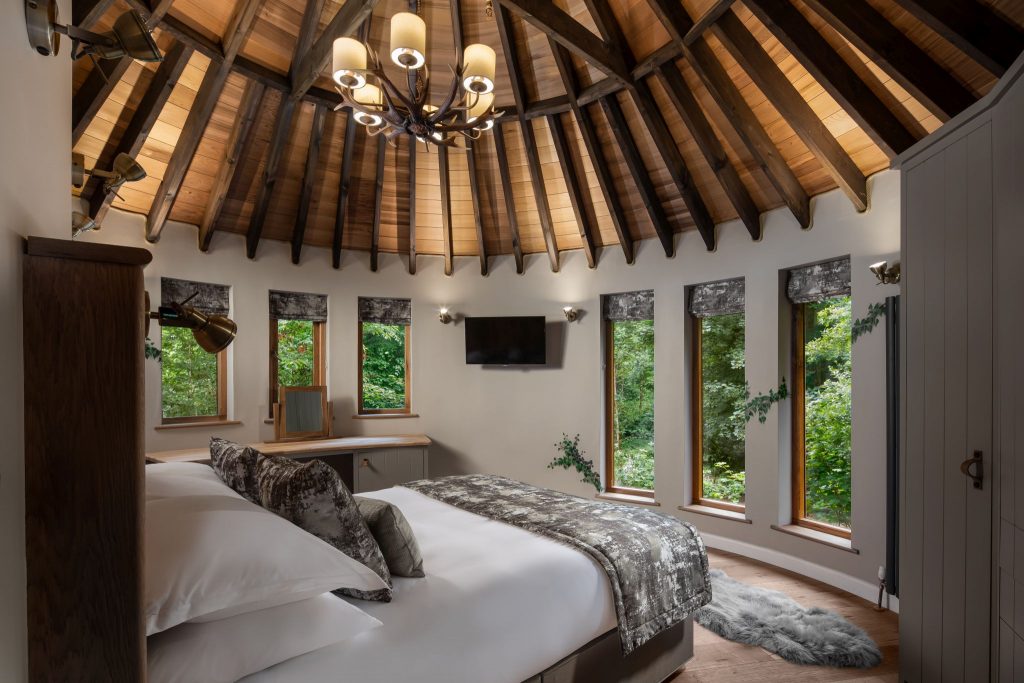 Outside, a sweeping timber terrace provides a platform to feel at one with nature. Perfect for alfresco dining and relaxing there is even a sumptuous Rotundus Copper Bathtub to while away the hours.
'The bath was definitely the jewel in the crown: watching the sun go down with a glass of wine and a good book in an outdoor tub surrounded by treetops was a real "this is the life" moment' – evening standard
Surrounded by natural fencing the outdoor Copper Bath lends a spa like indulgence to the experience, where guests can immerse themselves in the sights and sounds of the forest and gaze at the stars on those long balmy nights.
Facing onto a glistening lake, a private rowing boat presents a perfect highlight to a poetic stay, whilst the delicate lights from the treehouse cast magical illuminations across the water. Set within 97 acres of pristine woodland, Clowance Treehouse is a little gem of spellbinding indulgence, sure to enchant even the most stoic of heart.
For more information visit: