As we launch headlong into the new roaring 20's we take a look at the dynamic, glamorous and emotive trends set to take the interior world by storm. Forget brands of bland, the beige crusade and all things… just a bit meh! This years trends are beautiful, they are bold and most importantly, magnificently fabulous!
Go Big and Stay Home!
This signals the end of the signature wall. No more dipping your toe in the waters of design and waving a cursory hand in the direction of style. If you love a colour or pattern enough to make a statement then go ahead, jump right in and fill the space! No more whispering and hoping to be heard, if your boldness wants to sing, make it a star!
(Image Features the William Holland Verdigris Aequs Bathtub with Blue Enamel Interior at The George in Rye)
Perfect Imperfection
Life is hard enough without the need to appear perfect, look perfect, be perfect and generally act like everything is naturally perfect in a perfectionist world of … well perfect-ness!!! 2020 says no more! Instead the beauty of imperfection is the new aspiration. Natural materials, raw finishes, aged surfaces and pieces with narrative will be filling homes with stories and comfort… inviting you to step in, kick your shoes off and just be you.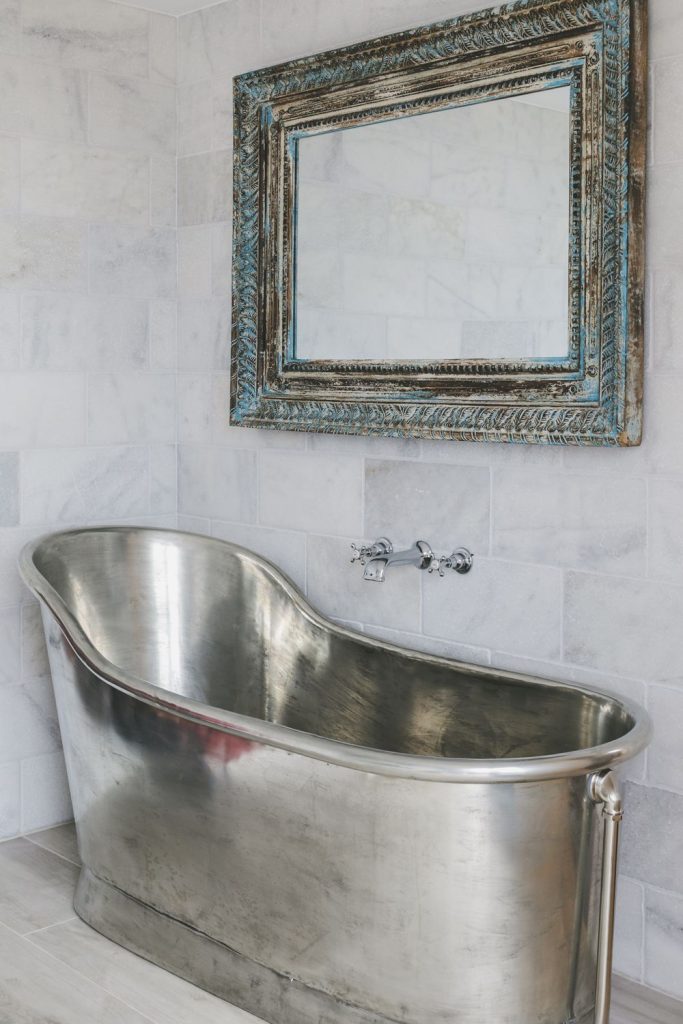 (Image Features the William Holland Slipper Bath in Artisan Tin Finish at Barford Beach House by Tregulland and Co.)
Biophilic Design
In a world where technology bombards us 24/7 in every aspect of life, never has reconnecting with nature become more important. The benefits to our mood, sense of well-being and overall health is well documented, and the desire to increase our connectivity to the natural world is key to this trend. Adding a living wall, bathing a space in natural light, or surrounding yourself with natural materials such as tactile wood, copper and woven textiles, creates a calming space good for the body, soul and conscience.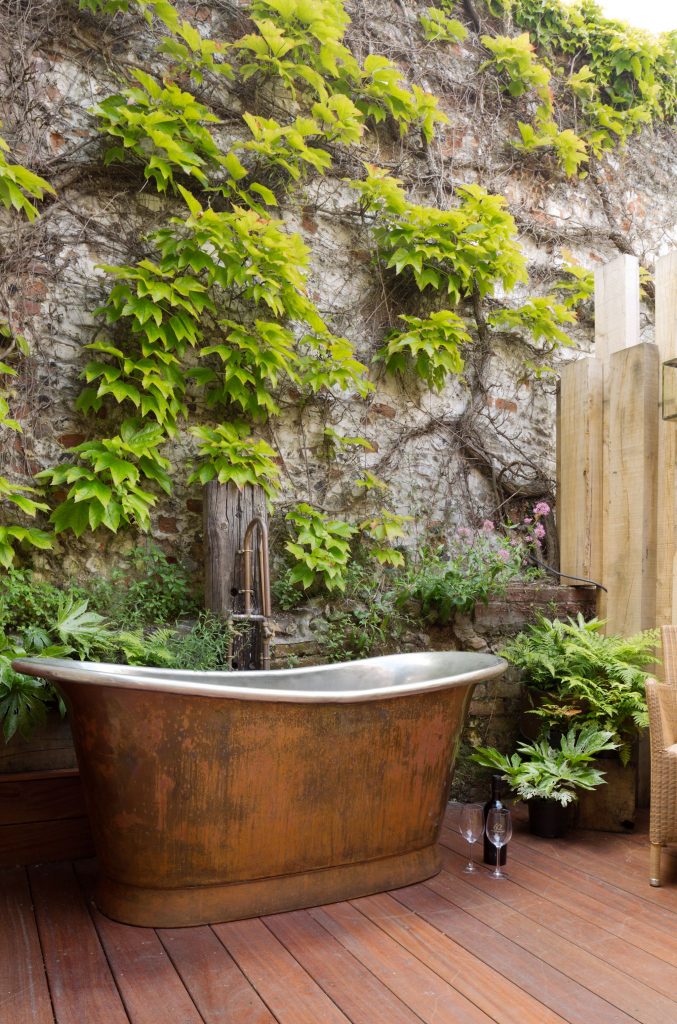 (Image Features the William Holland Raw Copper Bath with Artisan Tin Interior at The Crown Hotel in Wells-next-the-sea)
Colourful Monochrome!… hang on… what?
You heard us all right… colourful monochrome is a thing and it's marvellous. Bland is now politely yet firmly banned from our personality filled design dreams. Designers opened the door, let bland walk out with a gentle if sympathetic pat on the back and in walked blands jazzy cousin… colour! Bold classic blues, deep greens and even aubergine can be used to create interiors full of character and elegance whilst maintain the striking style statement of a monochromatic theme.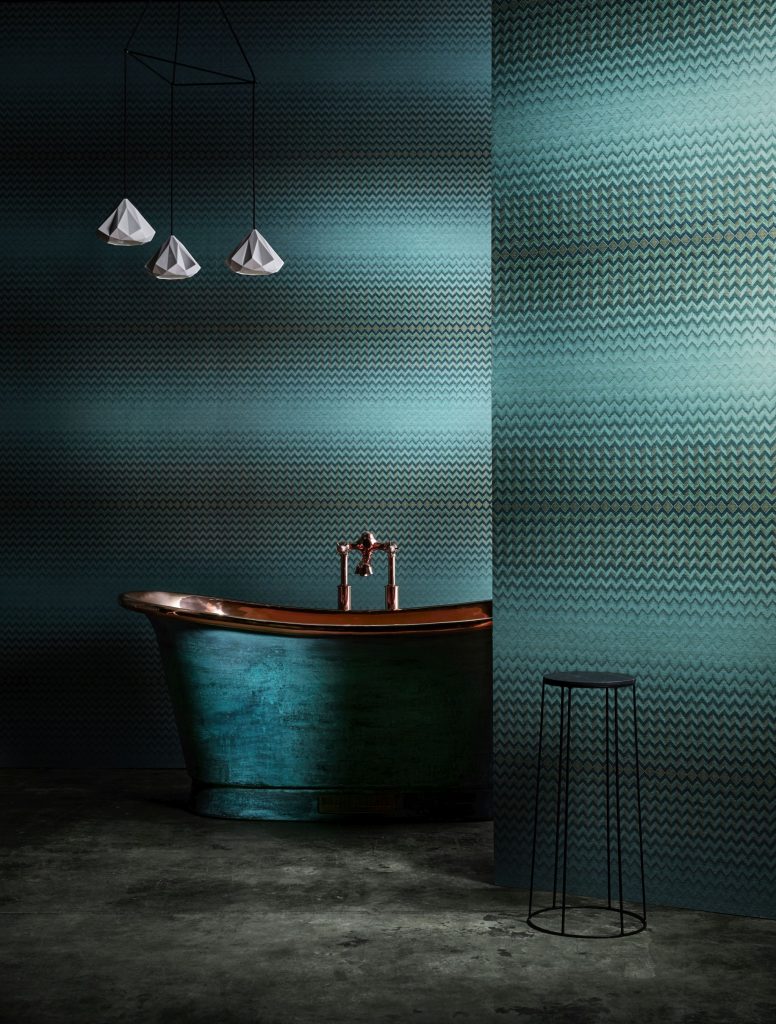 (Image Features the William Holland Verdigris Bateau Bath with Copper Interior styled by The Style Library)
Maximilism… why have less when you can have oh so much more!
After years of understated minimalism this year interiors are taking a decisive turn, dialling expressionism up to the max. Featuring mixed materials, bold patterns, metallics and glamour… overstated luxury is making a comeback and it's joyous!
The movement focuses on individuality and warmth, throwing out the rule book and expressing personality with unabashed delight.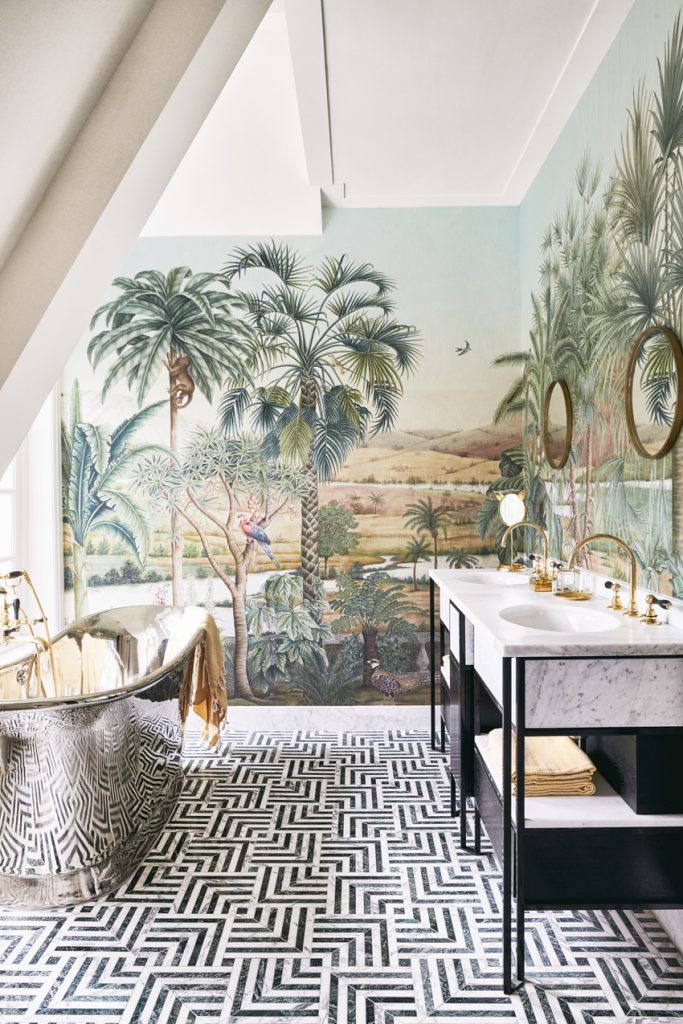 (Image Features the William Holland Nickel Grande Bateau Bath in this Maximilist interior by Nicoline Beerkens)
Forget shades of grey it's all about black and white!
This high contrast power couple never goes out of style. Like Elizabeth Taylor and Richard Burton, this ever repeating love affair never truly fades. Re-appearing time and again, each with more allure and dynamism than before, the black and white saga continues to create interior drama and statement for the year ahead.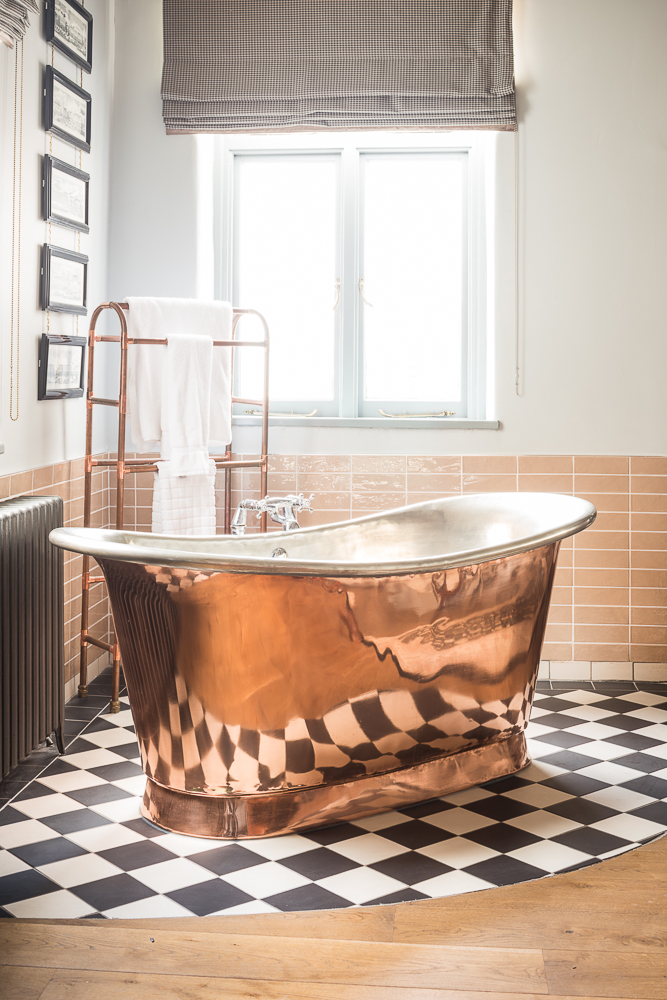 (Image Features the William Holland Bateau Bath with Artisan Tin Interior at The Albion 1777)
All in all 2020 is set to be a carnival of individuality, expressionism and joy. Embrace the bold, connect with nature and make a statement that's magnificently you!