After years of understated minimalism this year interiors are taking a decisive turn, dialling expressionism up to the max. Featuring mixed materials, bold patterns, metallics and glamour… overstated luxury is making a comeback and it's joyous!
Banishing the beige and swathes of grey that have dominated interior identities, maximilism is the antithesis to understated urban style. It rebels against the cool rawness of industrial, tickles the toes of rustic-luxe, and gleefully chuckles at farmhouse-chic whilst scampering off into the hedonistic sunset.  It is a shout out to pure expressionism; a symphony of exuberance guaranteed to lift the spirit.
The movement focuses on individuality and warmth, throwing out the rule book and expressing personality with unabashed delight.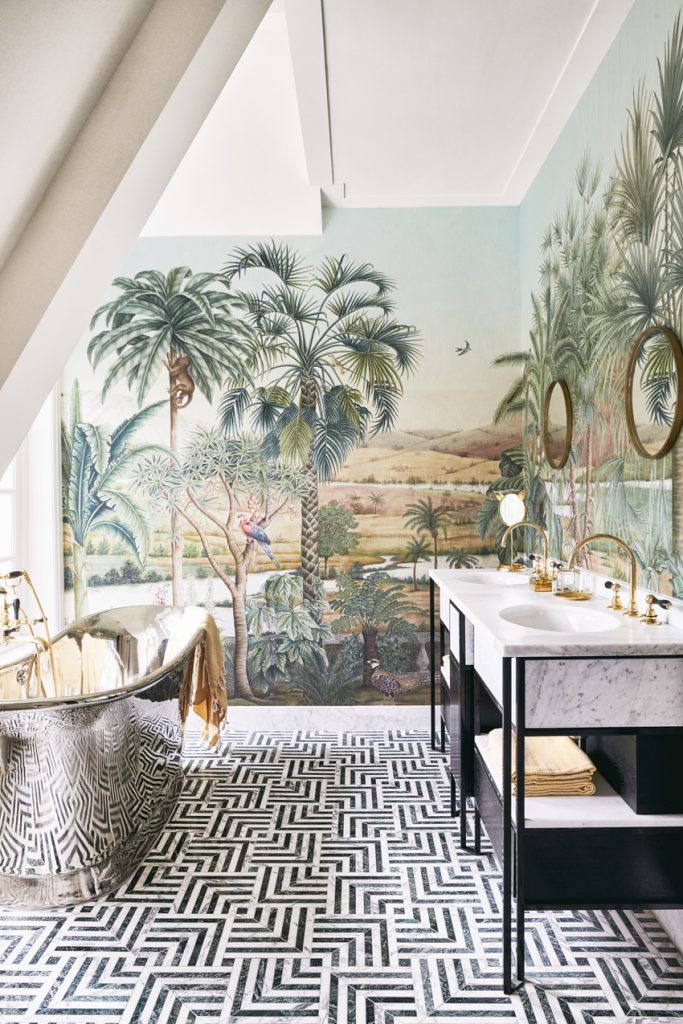 This stunning design by Nicoline Beerkens mixes the tropical and the traditional with lashings of pure opulence. The bold wall mural transports us to far off lands, whilst the monochrome patterned floor holds a labyrinthine quality. Conjuring mystical thoughts of ancient Greece, this classical styling combined with the traditional William Holland roll top Copper Bath with contemporary nickel finish creates a cocktail of opulence and intrigue that delights the eye.
But, if diving into the depths of riotous colour and clashing styles is a step too far, then Maximilism can still be embraced with a nod to the whimsical and a gentle bending of the rules.
Try filling a petite space with artwork wallpaper, and detailed pattern, mix materials to add opulence to a rustic design, but above all only fill spaces with objects and elements that you love.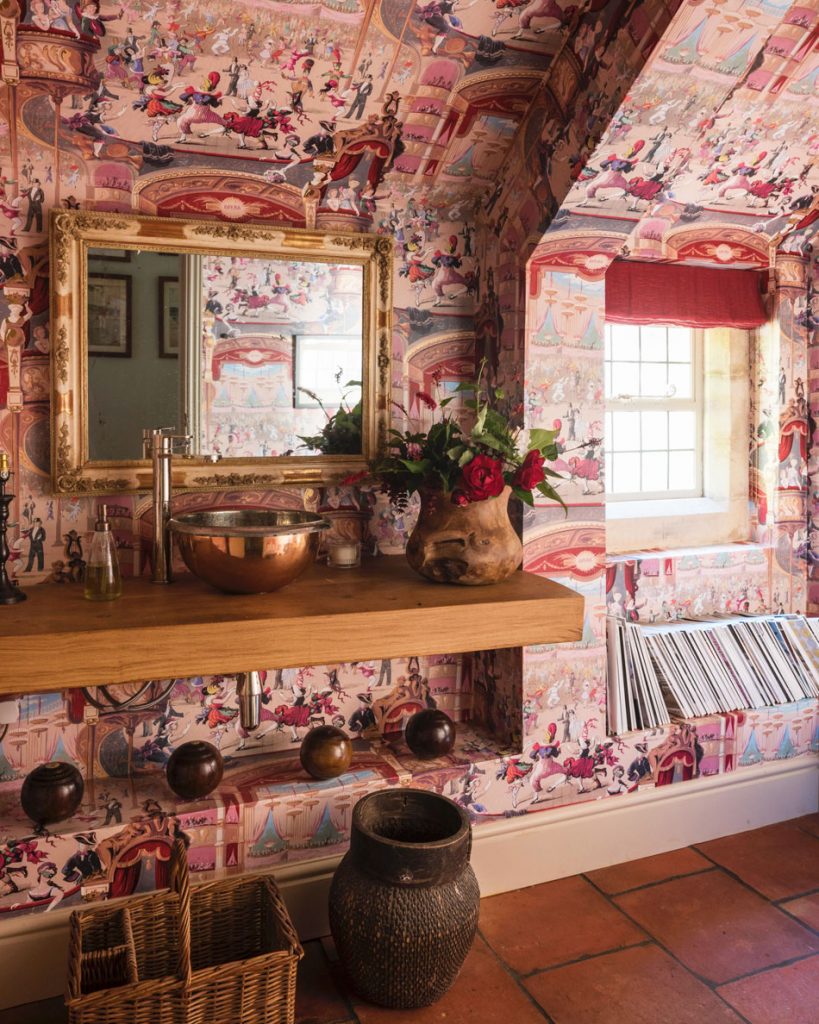 This project by Sutton House interiors beautifully crafts a sense of carnival into a lyrical and joyful space. Featuring operatic Cole and Son Wallpaper, the room takes on a theatrical tone. Add to this the opulence of the William Holland basin handcrafted from pure copper, the rustic oak floor and gleaming contemporary nickel brassware and you have an eclectic and emotive mix that creates a delightful interior.
A vivacious new age has entered our homes so surround yourself with elements that have a story. Maximilism is all about self-expression and character. Be bold and embrace the freedom of extravagance because in the maximalist world anything goes! Focus on objects, colours and textures that make your heart sing, because happiness never goes out of style.
For more information regarding the Interior Designers featured within this article please visit: