Located in the tranquil village of Aller just a few miles from the ancient town of Langport, rests the charming delights of Tin Bath Cottage.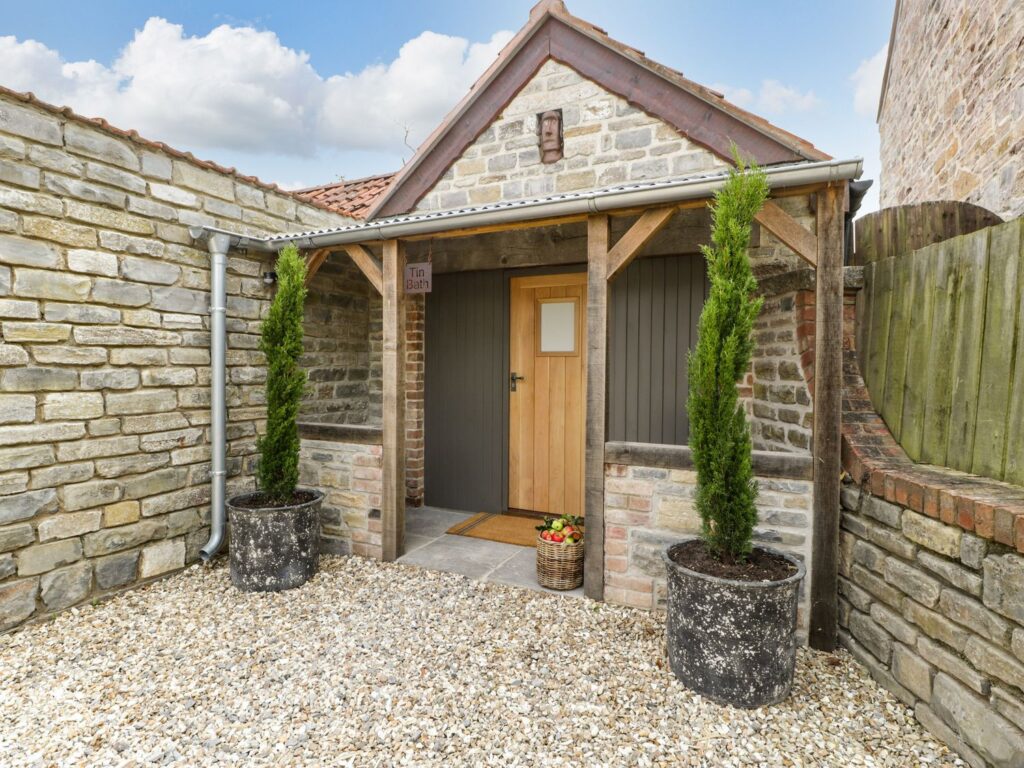 Designed as a year round retreat, Tin Bath is the perfect couples escape, rejuvenating, romantic  and a break away from urban life for those looking to explore this stunning region.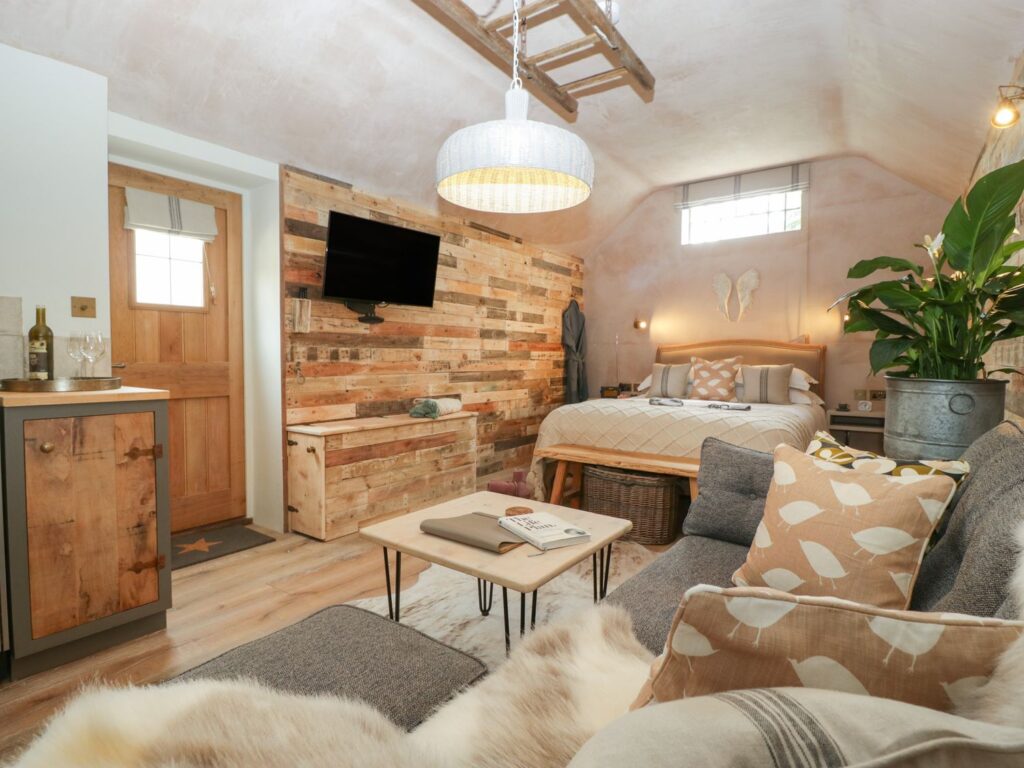 Featuring all the modern luxuries required for a seamless stay in the country, this idyllic cottage manages to combine contemporary ease of living with an earthy, homely vibe. Full of rustic charm, the solid oak porch welcomes you into the stylish and elegant open plan accommodation designed for shared experience. The fluid interior moves seamlessly between dining, relaxing and sleeping to create an intimate hideaway made for connection.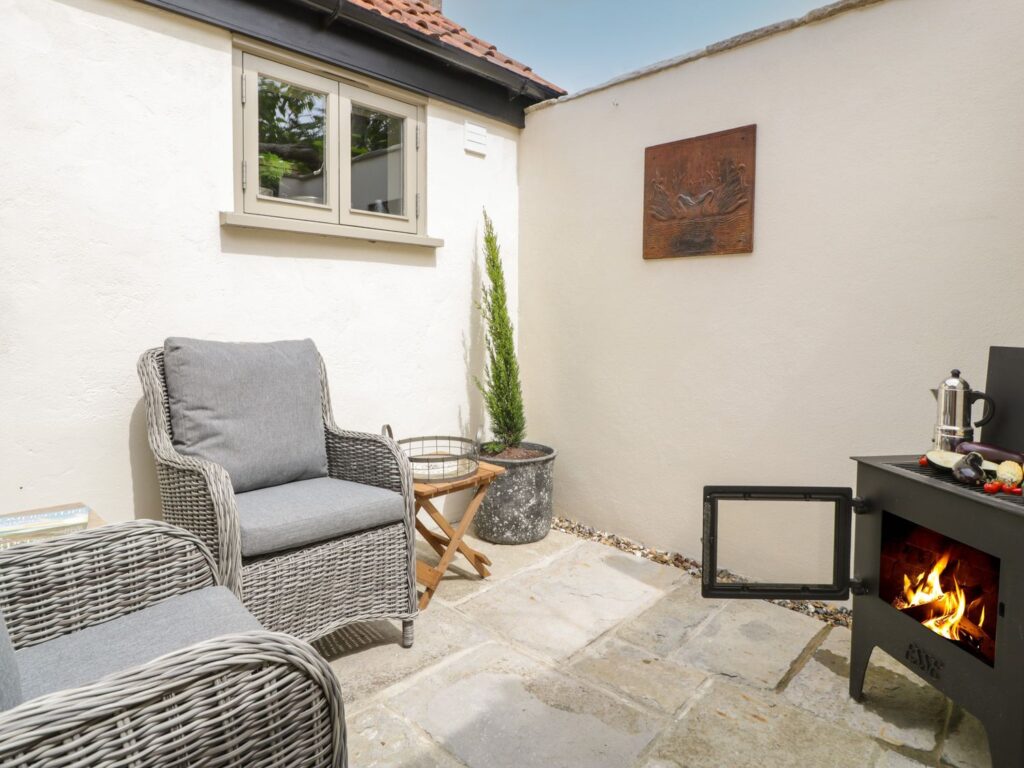 As you move around the tactile rustic-luxe interior hidden delights are revealed. Step through the oak panelled door to your private courtyard where you can immerse yourself in the sounds of nature. Enjoy the warmth of the wood burning stove and cook up a storm for some alfresco dining beneath the stars. Or, take in the sunrise with your first cup of morning coffee in the fresh countryside air.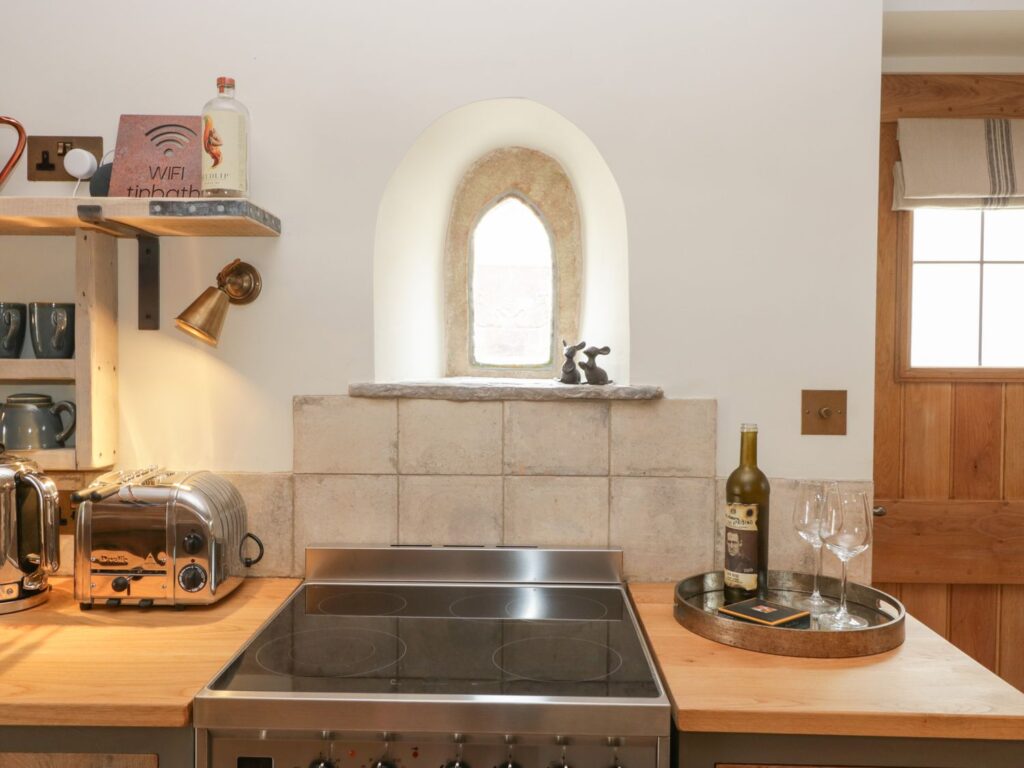 Stunning quirky details such as the dainty arched window looking onto the courtyard, and the ladder suspended from the ceiling create ingenious design touches that lend to the creative and homely feel. Combined with timber clad walls, raw finishes and brass detailing and you have the perfect rustic-luxe interior.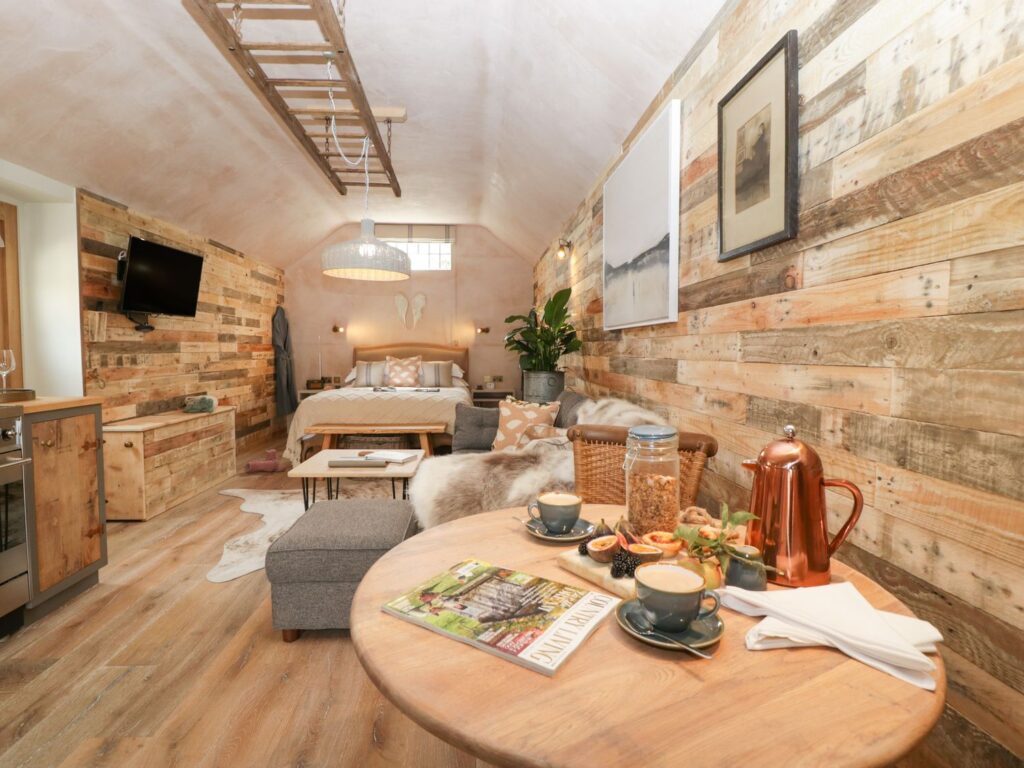 But there is one more surprise tucked away from the main living quarters that make this the ultimate romantics escape… the detail that is this getaways namesake… the magnificent Tin Bath.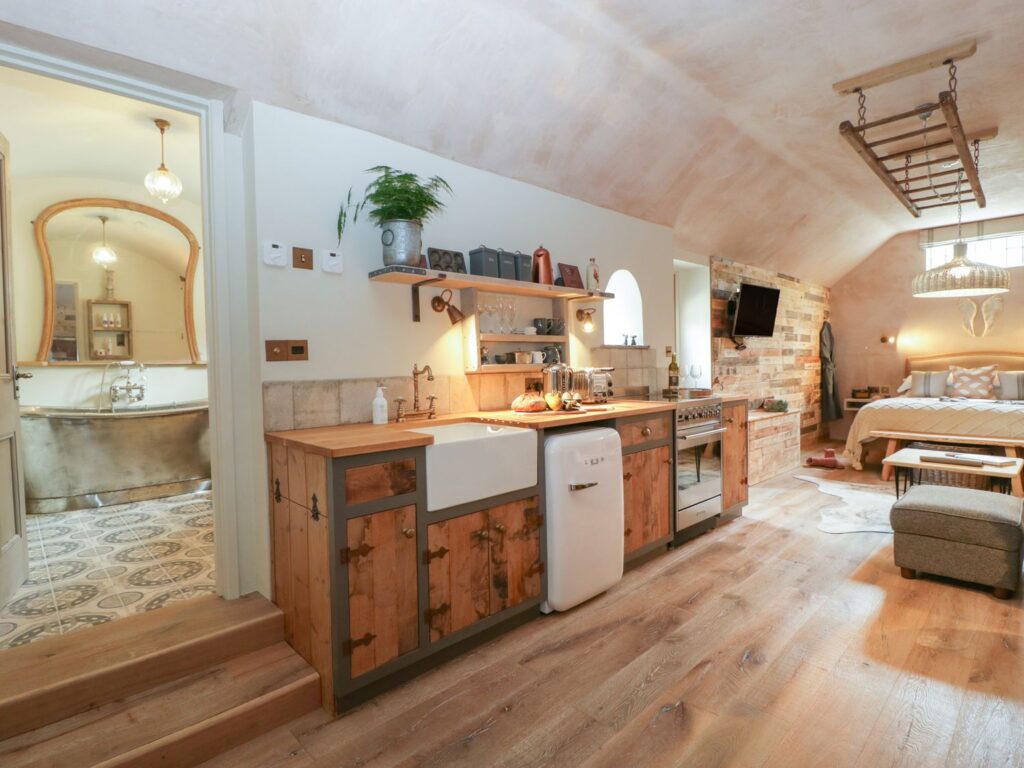 Inspired by the iconic design of 19th Century France, the flowing lines of this double ended bath are comfort and beauty combined. Handcrafted from pure copper and completed with a stunning artisan tin finish created using traditional artisan techniques, this unique bathtub compliments the luxurious yet rustic vibe to perfection.
"Every guest who stayed in 'Tin Bath' says the bath itself far exceeded their already high expectations and that it must be experienced to be fully appreciated." – Francis Dolley
With the ancient town of Langport a mere stone's throw away  there is riverside dining and delightful independent bakeries and shops to keep you entertained. And with the Somerset Levels on your doorstep filled with natural beauty and wildlife, there is plenty to explore in this wondrous region.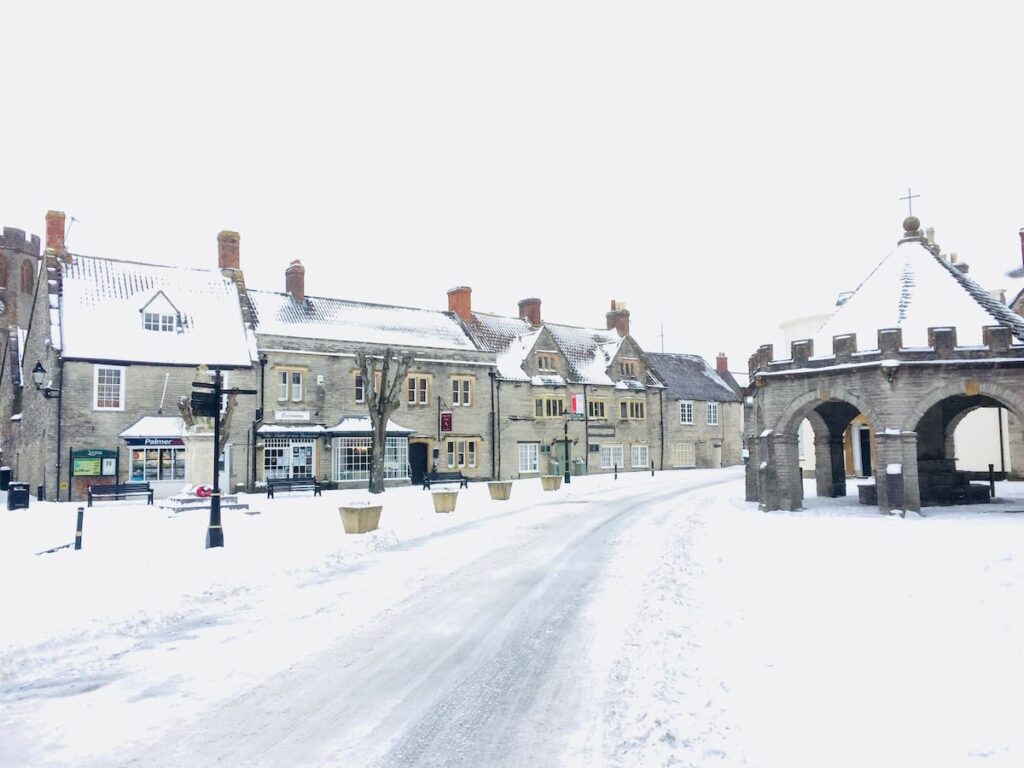 So, for wildlife enthusiasts, cyclists, ramblers or those just wishing to escape the hustle and bustle of urban life, 'Tin Bath' cottage might just be the luxurious quirky escape you've been looking for.
For more information visit: Tin Bath Cottage