Named after Hank Marvin, world renowned guitarist from 'The Shadows' who lived at Higher Wiscombe during the 1970's, Hank's Annexe is a luxurious, rock 'n' roll brand new 'sleeps two' in the heart of East Devon.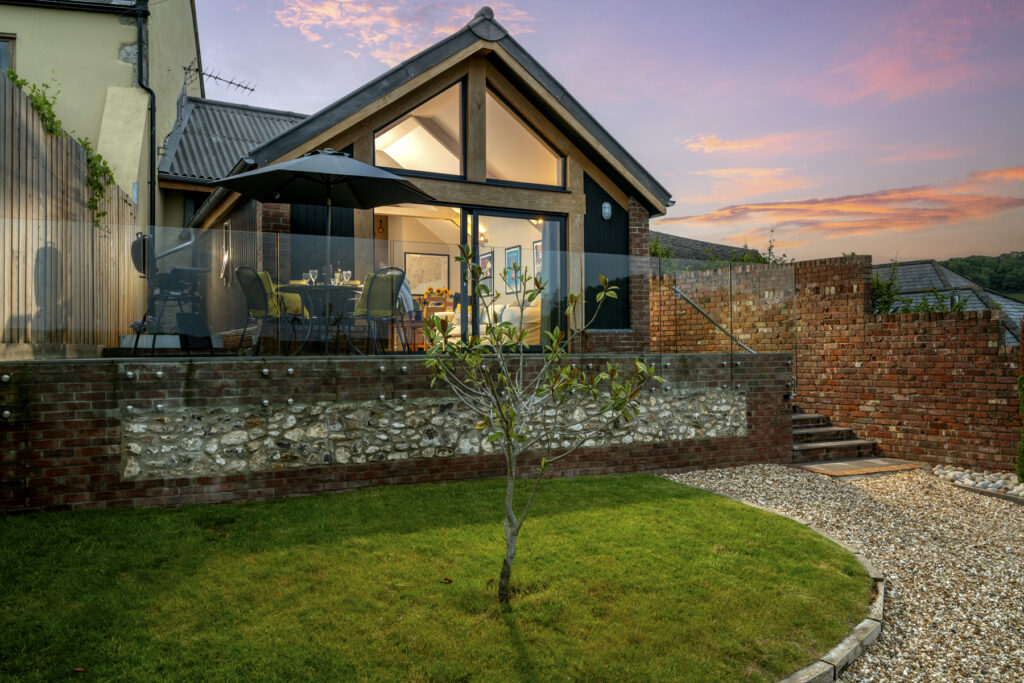 Situated in an area of Outstanding Natural Beauty in a secluded 52-acre valley, this exclusive getaway is close to the Jurassic coast and world famous South West Coast Path. Just four miles from an array of stunning beaches at Beer, Sidmouth and Branscombe there is just the right amount of back to nature bliss paired with luxury living to make this a very special destination.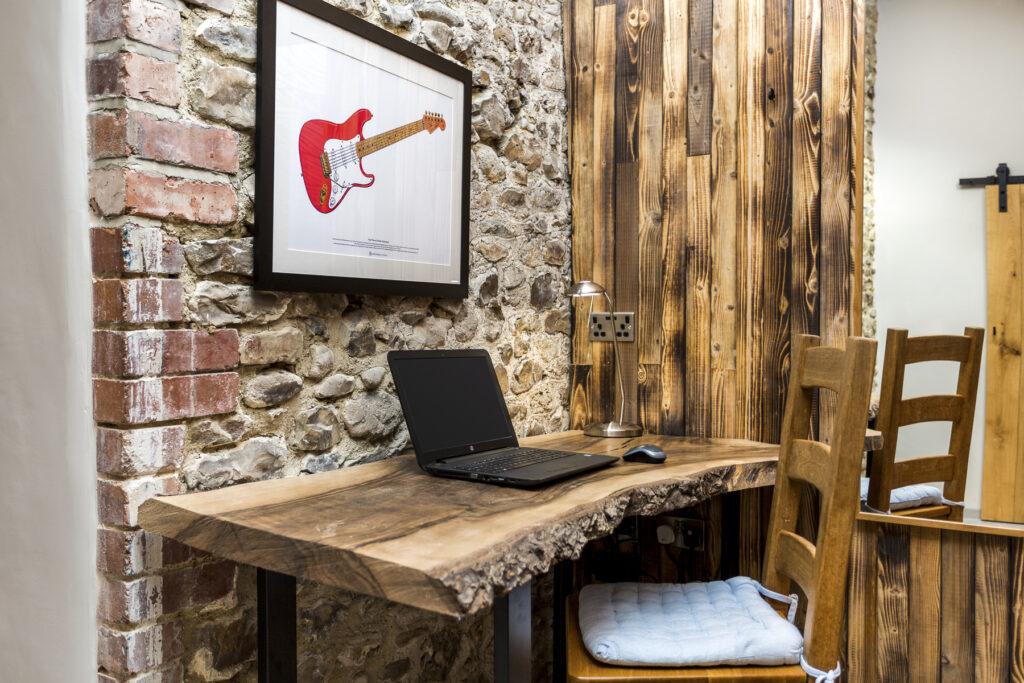 Hank Marvins signature Red Fender Stratocaster guitar is featured in the artwork around the property, and glamorous touches and luxury style hint at the owners past. With vaulted ceilings, exposed beams, heated outdoor pool, log burners and sinkably soft sofa's to curl up on, there is undoubtedly an element of the rock 'n' roll about this interior style. Not to mention the magnificent handcrafted copper bath that takes pride of place in the bathroom.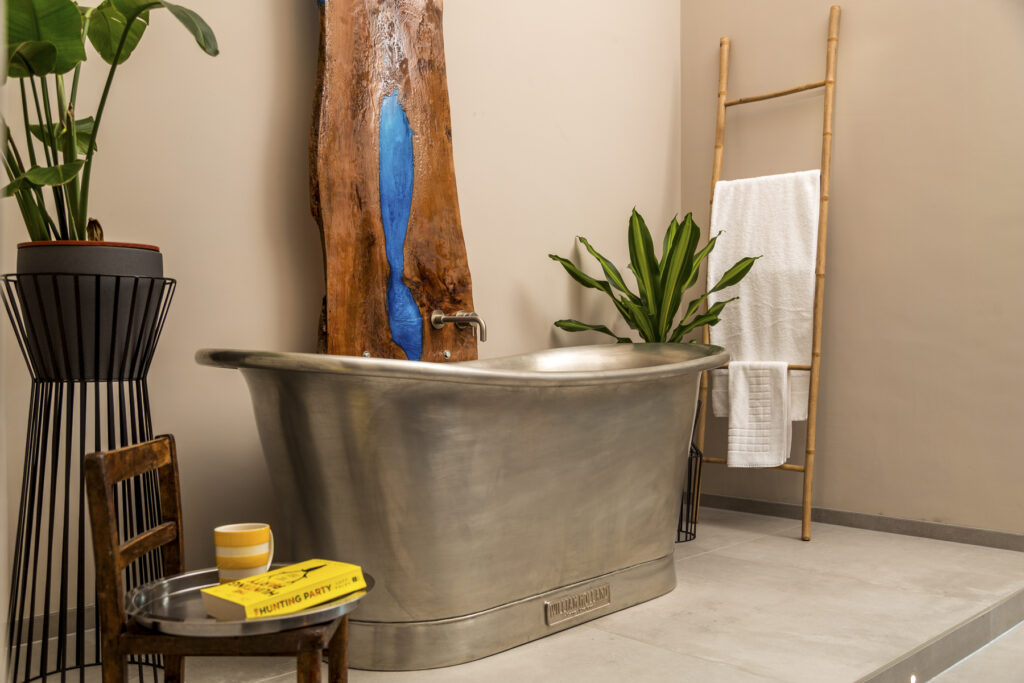 Handmade from pure copper, combining eco-friendly sustainable style with exquisite craftsmanship, the industrial-luxe look is achieved with an artisan tin finish. Using age-old techniques, tin is melted and smoothed over the surface to create a textured satin sheen which whispers of our craftsman at work. Perfectly made for two, the sumptuous depth, heat retaining properties and blissful comfort make this the perfect way to unwind, sipping champagne and immersed in bubbles reminiscing on the events of the day.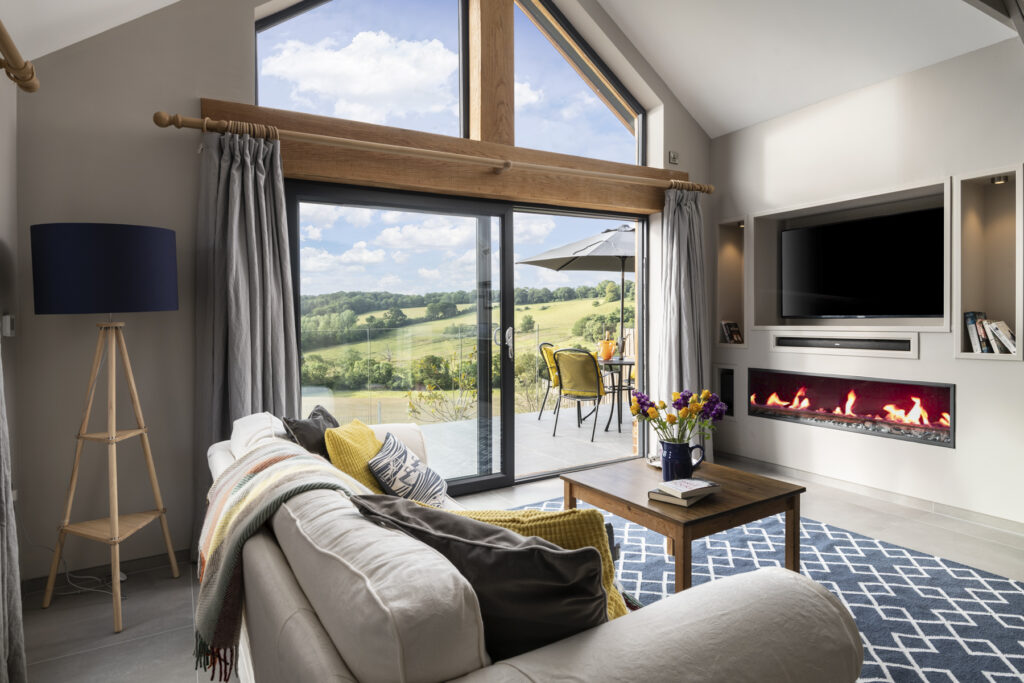 Despite the celebrity credentials of this exclusive getaway, this unique escape is as much focused on their green credentials as their star status. Immaculately pairing luxury and glamour with a love of nature, every effort has been made to be as sustainable as possible.
From the fully recyclable, heat retaining, sustainable copper bath to biomass boilers and recycling systems, they have won a prestigious Green Award for their commitment to sustainability and preserving the natural environment.
With three cottages on the site which can be rented individually or together, the whole site can be a secluded escape or transformed into a party destination for up to 32 people should you so wish! You can even bring your dog.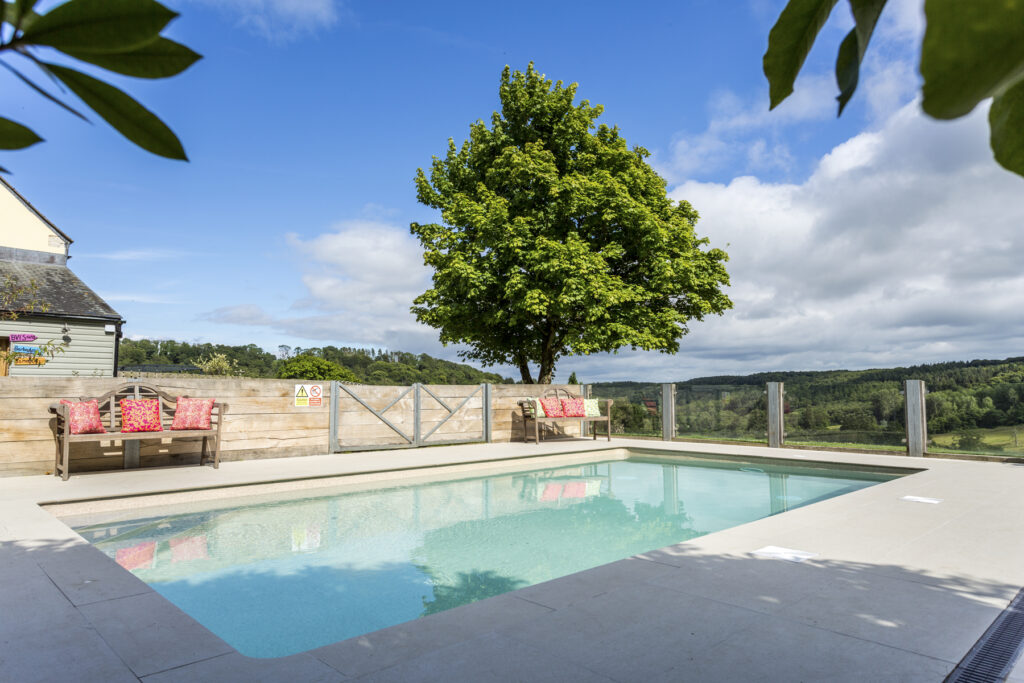 So, if you're looking for the 'Rock & Roll' vibe in a laid back luxury setting of pure back to nature bliss, then the copper bath, heated pool, eco-friendly ethos of Hank's Annexe at Higher Wiscombe is definitely for you!