Valentine's day is a heartbeat away,
With romance and love in the air.
But fear ye not, in case you forgot,
These Glampsites will help you prepare…
As Valentines' day approaches, we explore the perfect hideaways for Romantic Glampers with the magical Canopy & Stars…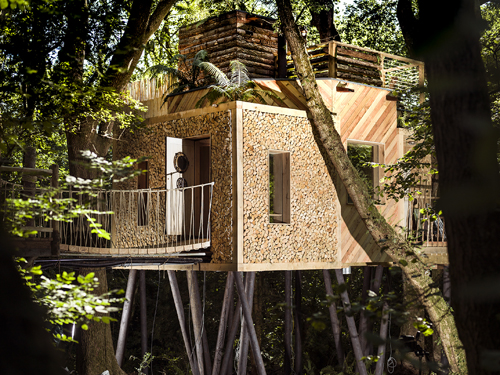 Representing childhood fantasy come to life, Guy Mallinson's The Woodsman's Treehouse is straight from the pages of a fairy-tale. Built around a magnificent ancient oak, the house is accessed via a playful rope bridge, drawing you through a submarine inspired air lock door to leave the realities of modern life behind.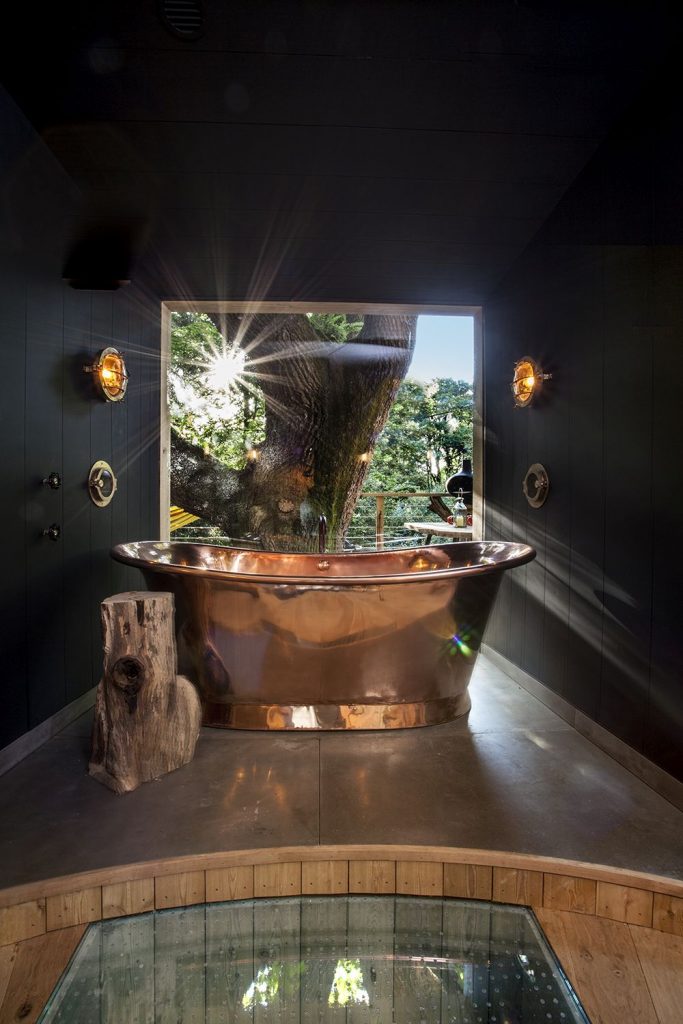 Featuring a Grande Copper Bateau Bath facing out to the magnificent oak, an enormous hand crafted copper hot tub on the roof deck, outdoor rainfall shower and even a slide to whisk you down to the woodland floor, The Woodsman's Treehouse is a breathtaking combination of luxury, escapism and fantasy.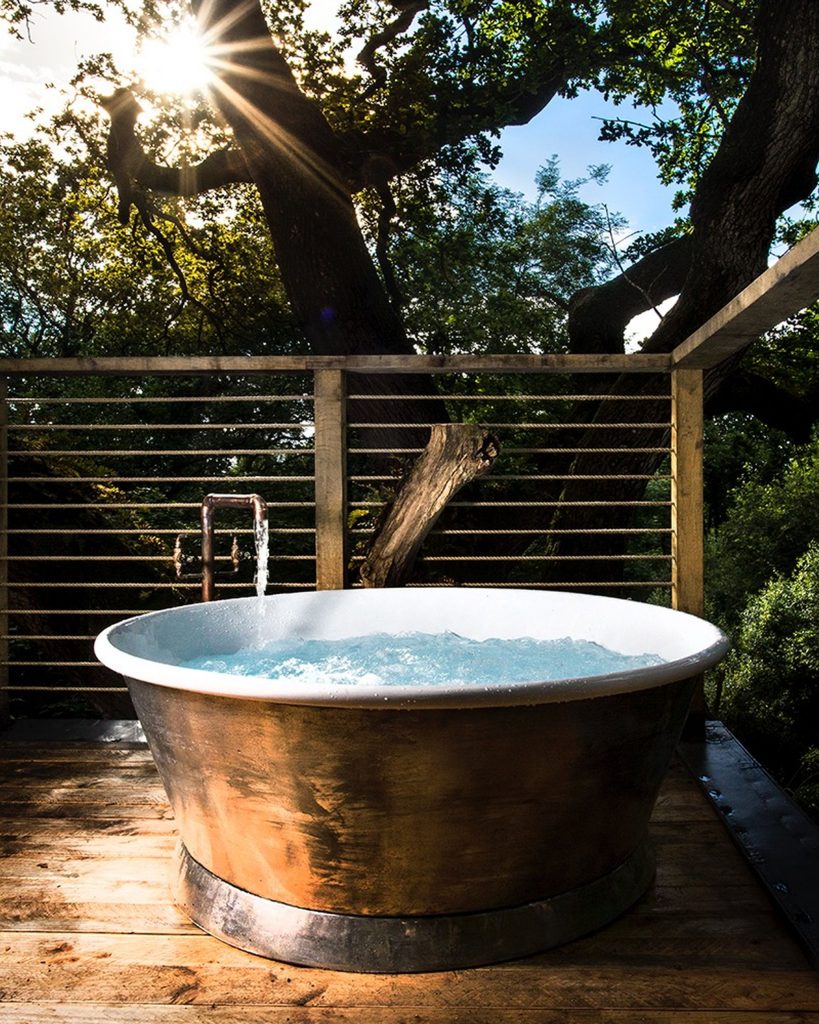 RIBA nominated, this Grand Designs 'House of The Year' finalist, is pure enchantment.
For more information visit: Canopy & Stars – The Woodsman's Treehouse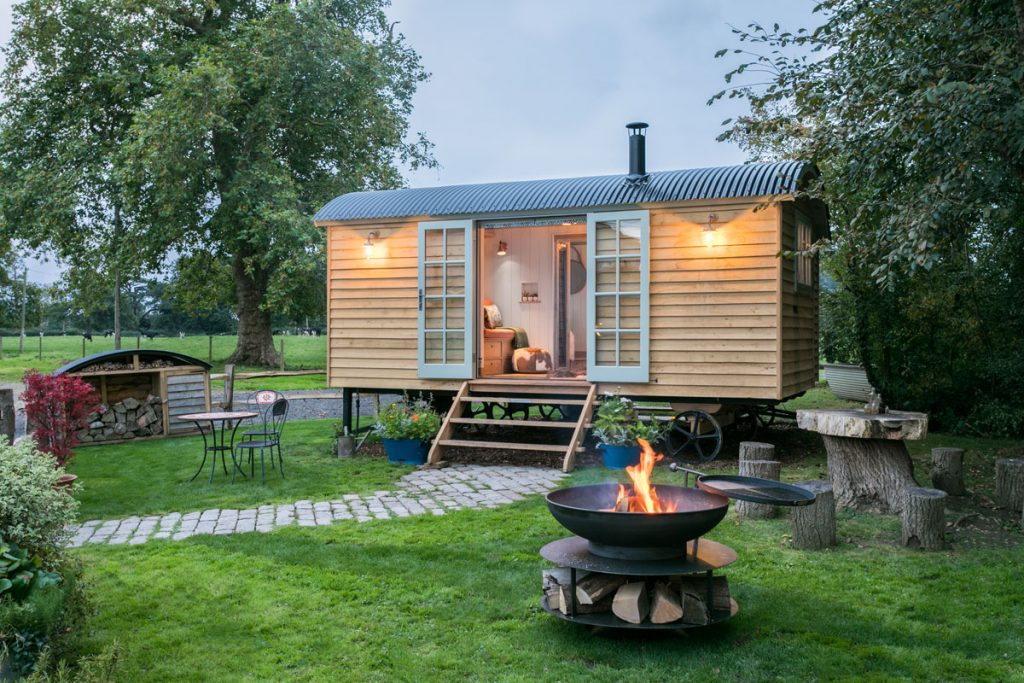 With the recent launch of their new 'Yonder Hut' an addition to their established 'Hither Hut' (possibly the most endearing names in hut history!) Dimpsey has brought Boutique living to the British Wilds.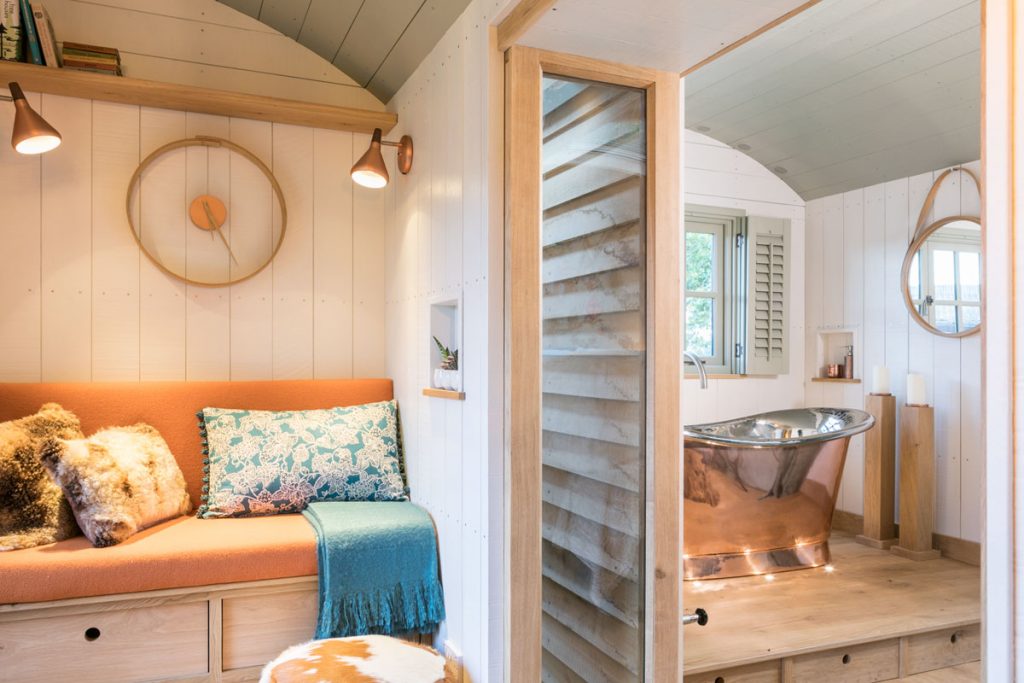 Using the finest local craftsmen their newest Shepherd Hut will delight even the most discerning designers' eye. Built by renowned Blackdown Shepherd Huts the immaculate craftsmanship is further enhanced by the sumptuous interior details. Gleaming copper light switches, a hand built oak table and sheepskin covered seating are just a few of the bespoke country-luxe touches that adorn this dainty abode.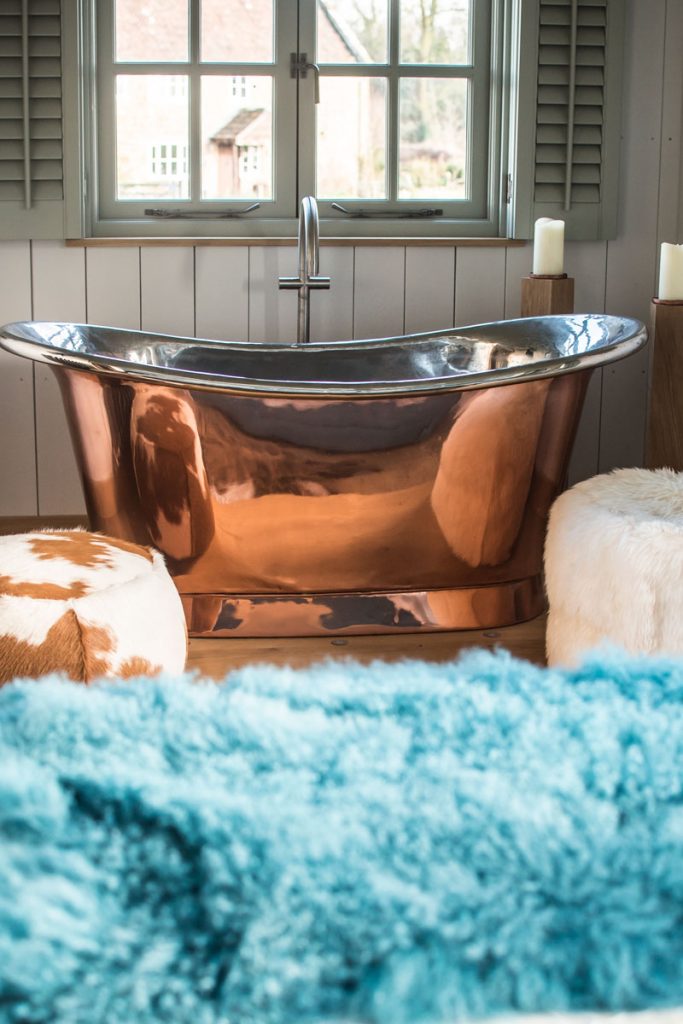 'Our new Shepherd's Brace Hut allows us to further develop Dimpsey's reputation for indulging our guests on their romantic glamping breaks – with the ultimate centrepiece being a beautiful copper William Holland bath on a raised platform opposite the bed.  At Dimpsey, the days are all about the wild outdoors and coastal walks, followed by the ultimate William Holland bathing experience lulling you into a restful mood and peaceful slumber.' – Dimpsey Glamping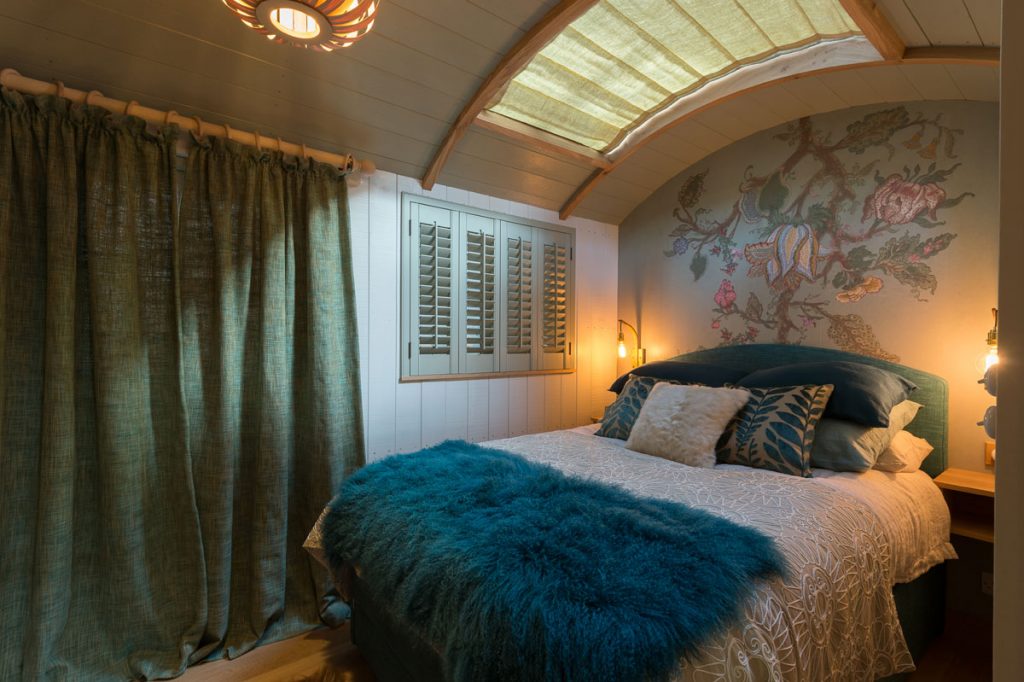 Dimpsey is a chance to escape to simpler times, to immerse yourself in alfresco living and simply just 'be'.
For more information visit: Canopy & Stars – Dimpsey Glamping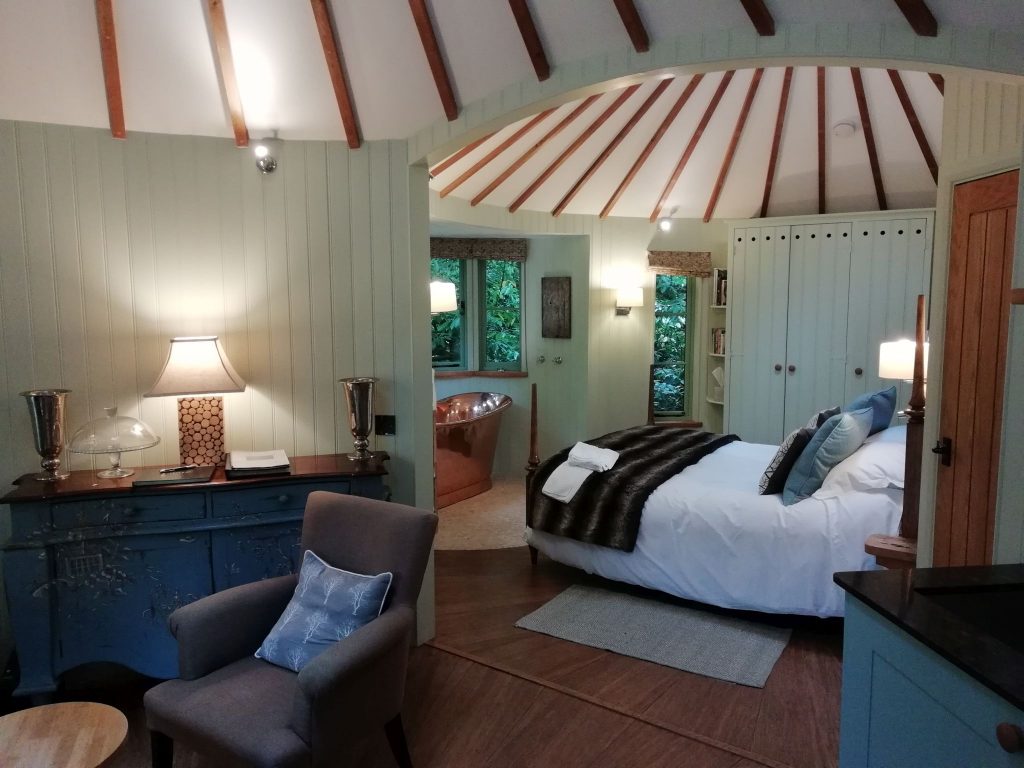 Featured in George Clarke's amazing spaces Harptree is a true escape. A retreat back to simpler times Harptree is set deep in Somerset's Chew Valley at the foot of the Mendips amidst pristine woodland carpeted in bluebells. Meandering around an ancient Turkey oak, a glorious wooden staircase takes you to a hidden treetop idyll conjuring memories of childhood tales and ethereal worlds, yet with all the grown-up luxury of a boutique hotel. Nestled amongst the leafy canopy, the large private veranda presents stunning views over the woodland whilst the William Holland Copper Bath provides the perfect romantic setting for an evening beneath the stars.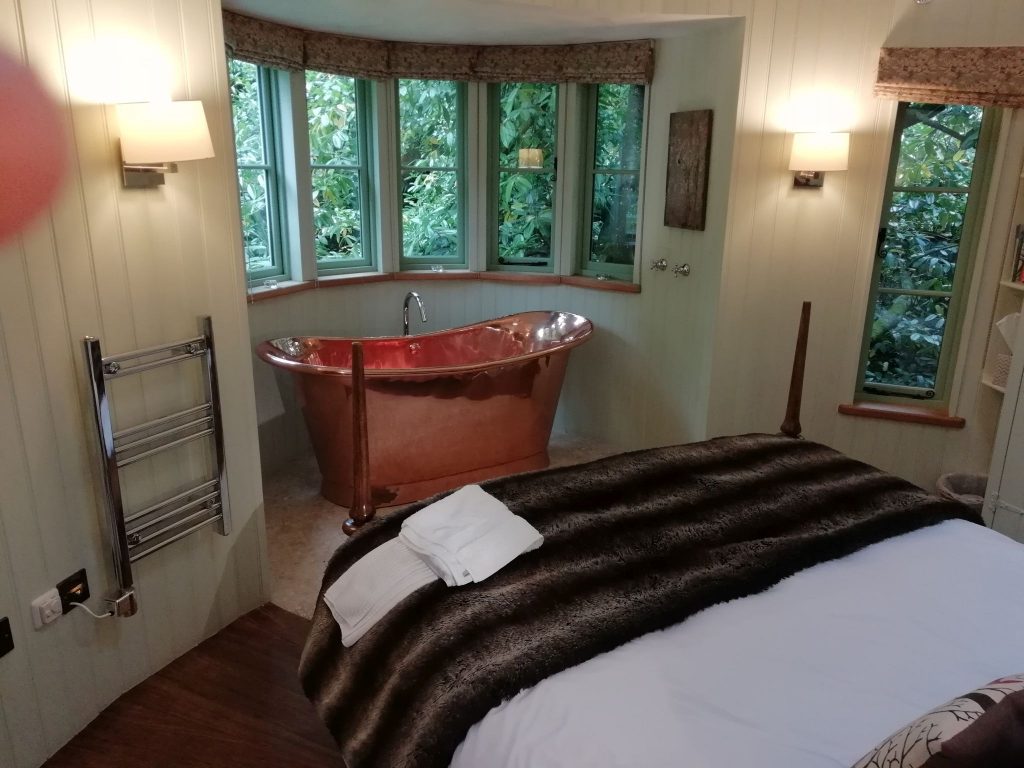 For more information visit: Canopy & Stars – Harptree-Court Treehouse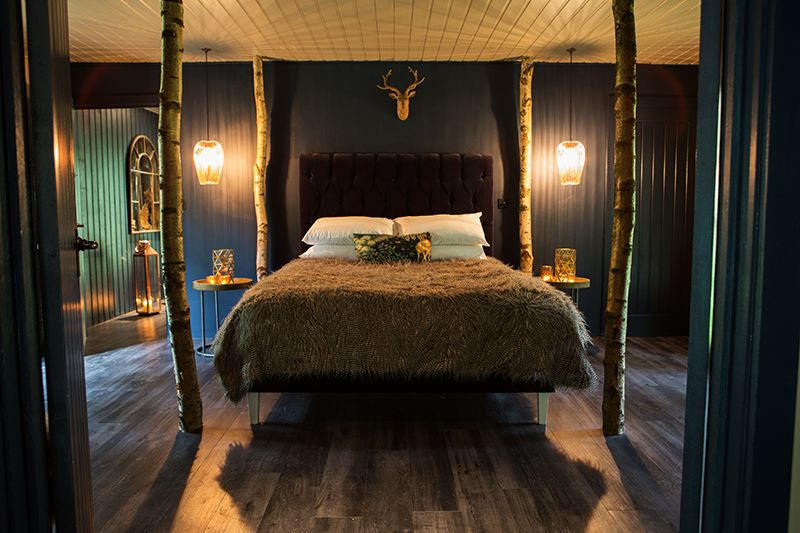 The woodland of North Star Club is a rugged environment, treasured by its new guardians and left as untouched as possible. Stone paths meander their way through the delicately lit forest, private verandas bathe in gentle candlelight, and peacocks and hares have been known to greet guests on their porches over morning coffee.
However, it is the Star Suite that really steals the show. Complete with all the luxury and artisan hints of its fellow lodgings, The Star Suite also comes complete with its very own  infra-red sauna and decadent freestanding copper bath with private views out onto the stunning woodland surroundings. Capturing that little piece of luxury and romance embodied by a bath perfectly designed for two, the Copper Bateau bath gleams against the sultry dark slate of the interior, blissful to bathe in and enchantingly romantic.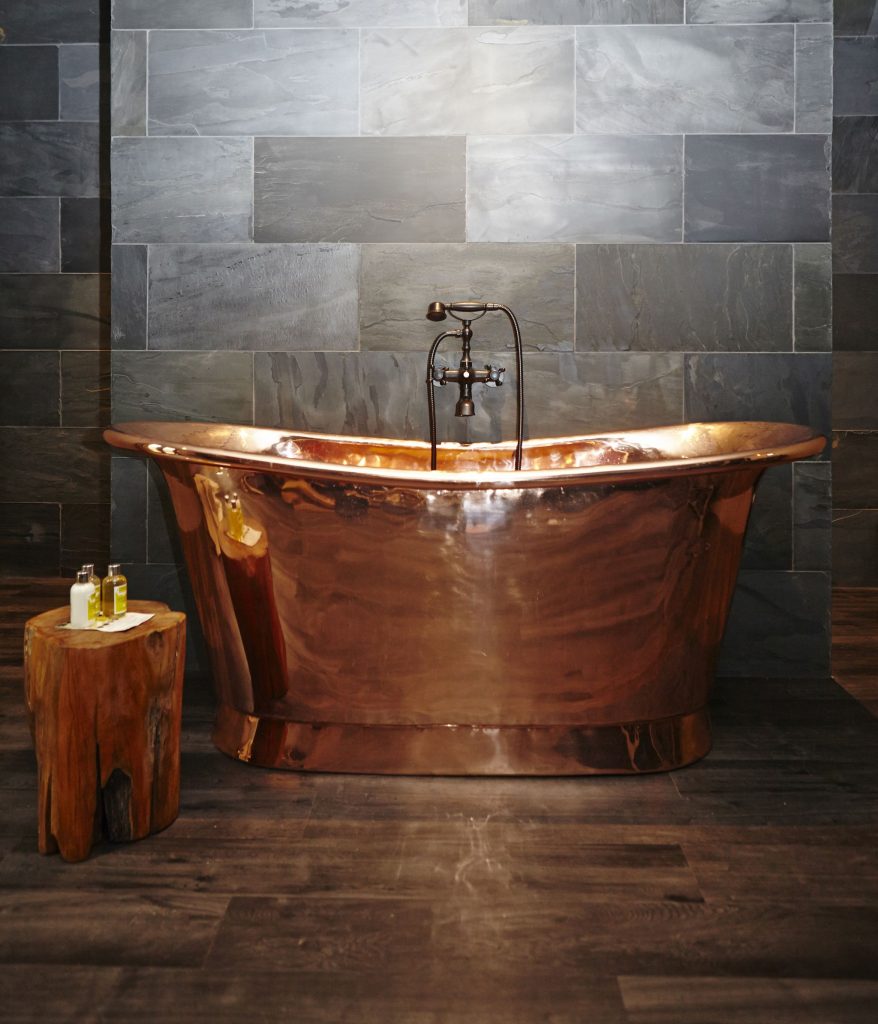 Exclusive and lavish yet with a rustic nostalgia of simpler times, The North Star Club is the perfect destination for those in search of the antidote to the demands of daily life. So why not slow down, unwind, take a breath and rediscover a sense of time in an idyll amongst the magic of a woodland wonderland.
For more information please visit: Canopy & Stars – North Star Club
Happy Valentines Day!