Surrounded by wildlife, fells and valleys, The Tawny resides on the lush green fringes of the Peak District. Heralded as a 'Deconstructed Hotel,' this exclusive venture paves the way for a liberated experience of luxury hospitality. Combining the freedom of your own private space with all the joys of a traditional hotel experience, The Tawny is the perfect blend of private retreat and silver service.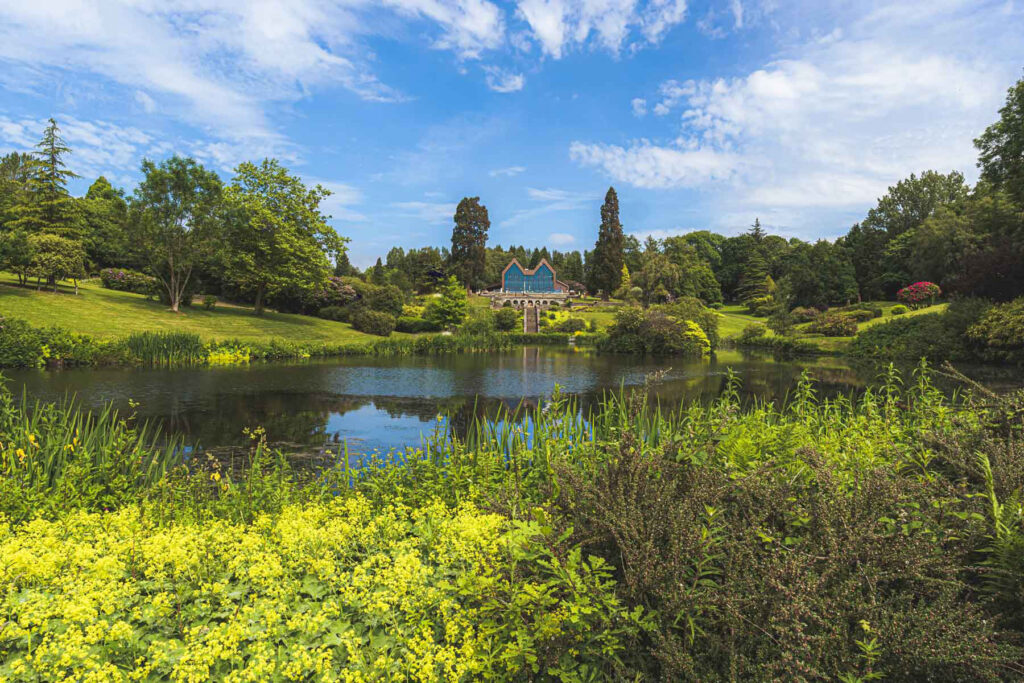 Consisting of wildwood huts, waterside retreats and luxury secluded treehouses dotted throughout 70 acres of magical secret gardens and nature filled woodlands; every suite provides a countryside escape to call your very own.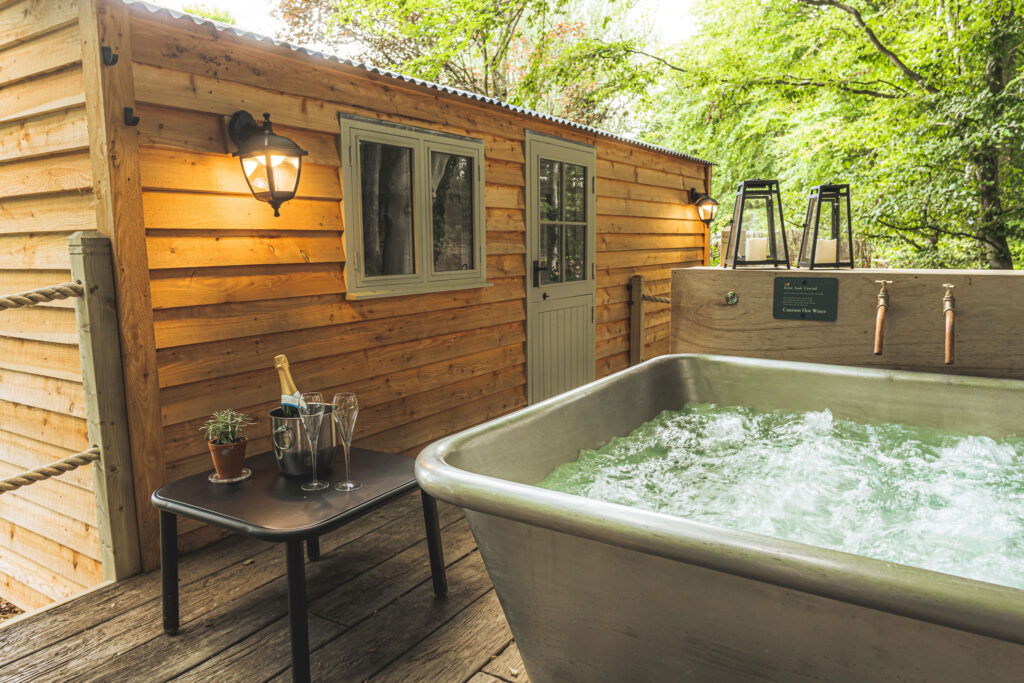 Each room is meticulously designed to create the ultimate romantic getaway. With cloud like super king-sized beds, stylish interiors and sumptuous en-suite bathrooms these luxury retreats are a haven of tranquillity.
Tucked away amongst the secluded dells and enchanted follies of Consall Gardens, the view from each room is simply exquisite. Whether you are gazing across the private lakes, wild woods or lyrical landscaped grounds, nature takes picture perfect centre stage.
Step outside of your room and you are presented with even more natural wonders to enjoy. For complete immersion in nature, every suite has been provided with its very own copper outdoor spa bath.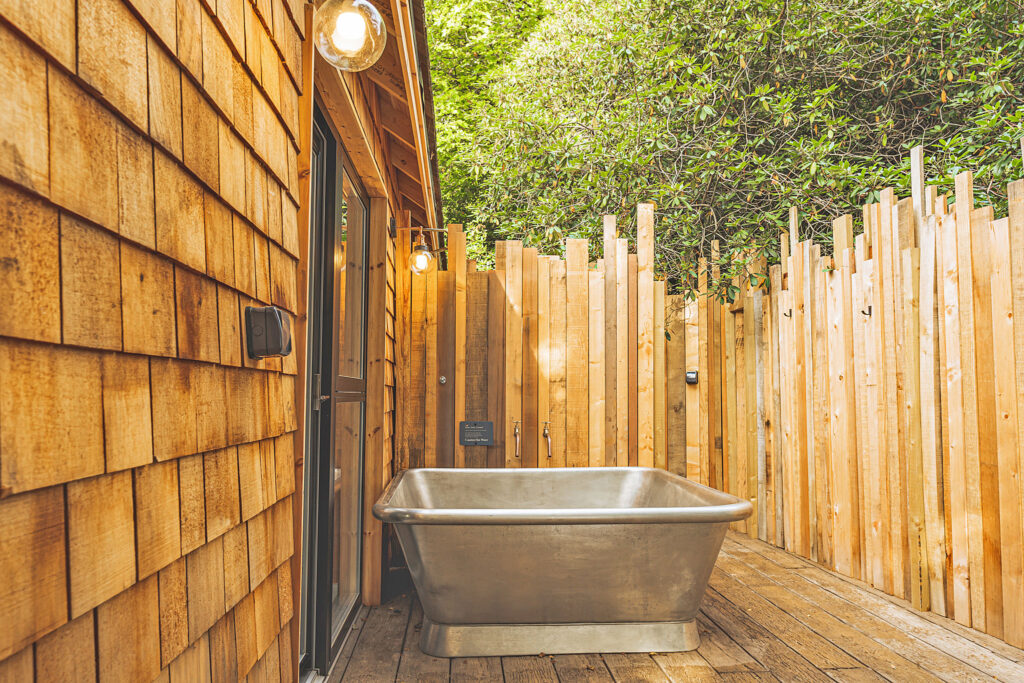 Handcrafted from pure copper by William Hollands Master Craftsmen and complete with a traditional artisan tin finish, these natural baths blend perfectly with the serene environment.
"Our guests cannot wait to enjoy a long hot soak in their own Outdoor Spa Bath, the ultimate experience in bathing luxury. Fitted with water jets for an ultra-relaxing spa experience. Guests love that these beautiful baths are not only incredibly luxurious, but they are also eco-friendly. They require no chemicals, just fresh warm water, for a blissful soak." – The Tawny Hotel
Designed for tranquil immersion in the healing powers of nature, guests can bathe beneath the stars and indulge in pure relaxation with this multi-sensory experience.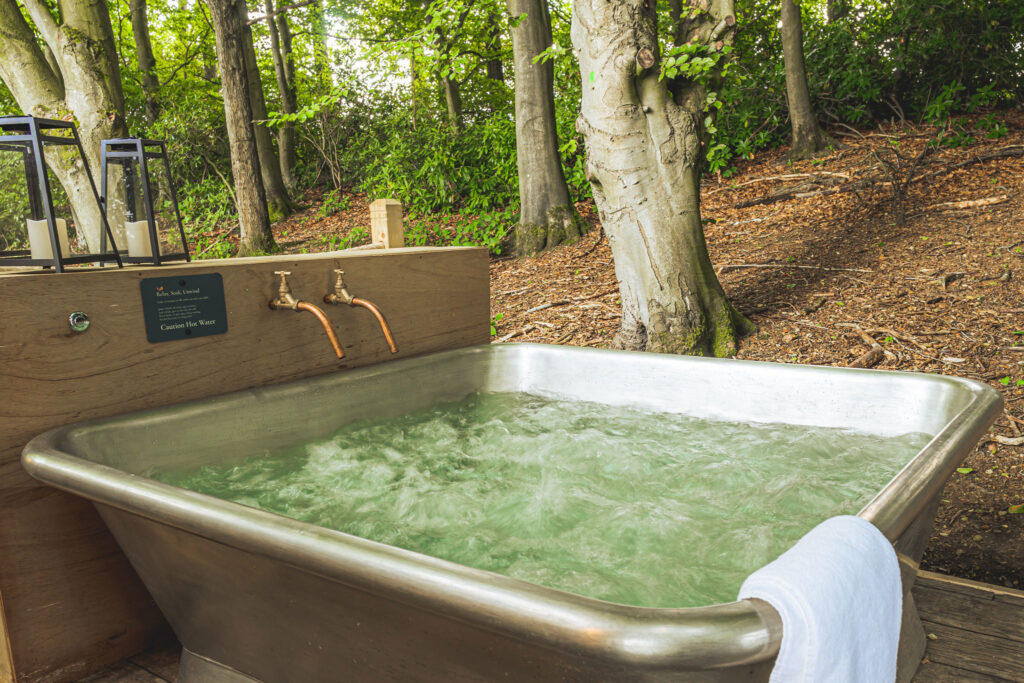 If you can bear to leave your personal sanctuary, there are acres of winding paths and gently rolling hills meandering through the grounds just waiting to be explored. Discover hidden statues tucked amongst the foliage, magical lakes and delightful follies, as you keep your eyes open for Deer and the Tawny owls that gave the hotel its name.
This ingenious take on the new 'deconstructed hotel' has been carefully considered to have minimal impact on the environment and as such each structure is pinned to the ground to avoid any root damage to the ancient forest and gardens. Dating back to the 13th Century during the time of King John, there is an innate sense of history and surprise that infuses the estate. Preserved through a sustainable and sensitive masterplan The Tawny really is a haven of restoration and pure relaxation.
For more information visit: The Tawny Hotel