When Fashion and Interiors Collide…
We were welcomed to the world of Temperley London X Romo last week as they launched their new partnership, creating a dreamlike collection fusing the high-end fashion and interiors industry in a stunning array of fabrics, wallcoverings and cushions.
'A World Less Ordinary' tells the story of how these two curators journeyed down a rabbit hole to a mystical land of maximalism where the only limit is imagination.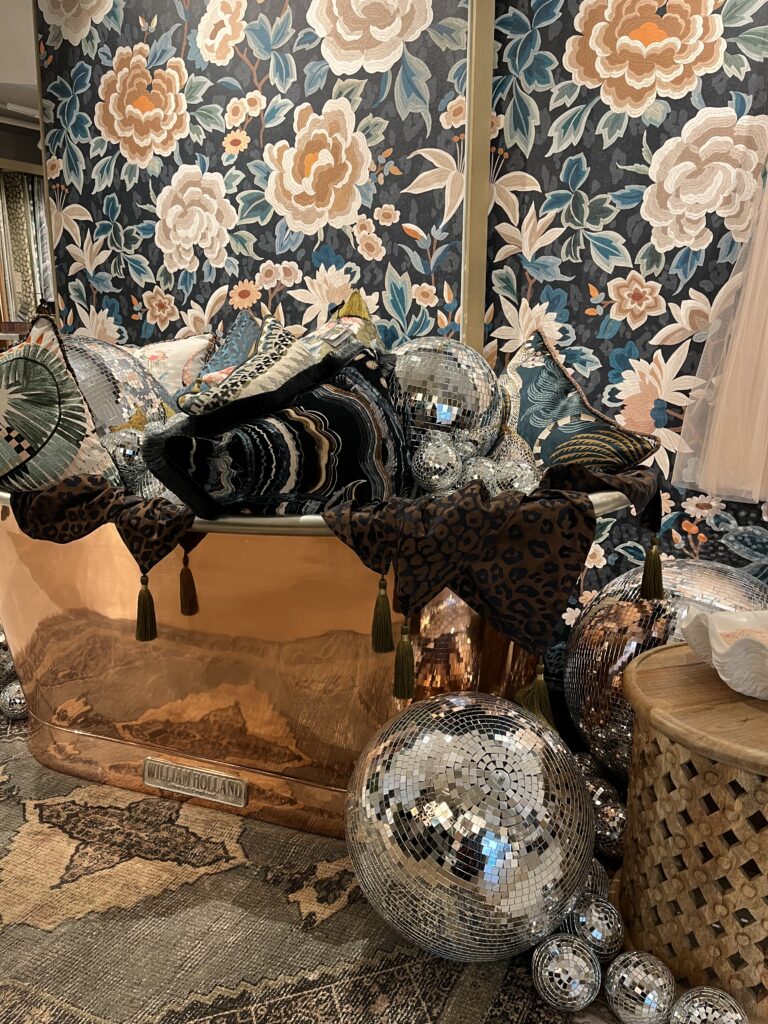 With a mutual desire to fill the world with beautiful things, these two design house giants combined their passion for design and exquisite quality to create a unique partnership. Delving into the Temperley archives of hand painted prints intricate embroideries and delicate detailing where over two decades of inspiration lay in wait, the process of re-imagination began…
Officially launched at London Design Week at the Chelsea Design Centre, the collection created a fantastical display. Full of narrative and discovery, the essence of a Temperley fashion piece translated into an interior work of art filled with shimmering beads, and glimmering metallic transformed into large-scale masterpieces brought the wonder back to interior design.
Displayed seductively in a hand-made William Holland Copper Bath as a living, functional piece of pure artistry, the collection conjured a sense of playful opulence. Reflecting in the mirror shine warmth of the bathtubs copper glow, the installation showcased how fashion, interiors, and coppersmith craftsmanship can come together and transform spaces into homely, indulgent and luxurious works of art.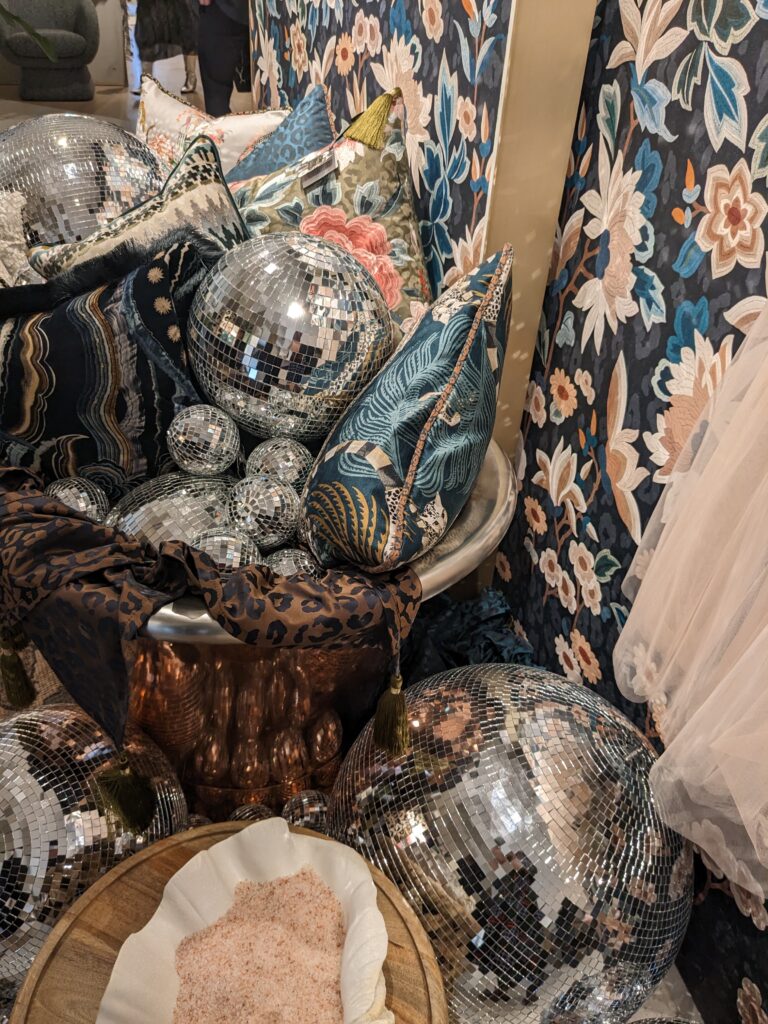 Opulent palms and bursting blooms of colour create an evocative and nature filled environment, exquisitely maximalising the beauty of nature and creating a stunning backdrop to the purity of the natural copper bath, whilst the decadently embellished bohemian trims sparkled and glimmered, capturing the refracted light from the copper baths gleam.
The collection also features rich plain velvets as balance to the mischievous decadence of the bold prints, whilst exquisite trims add more spirited flair and elevate all that they adorn.
Inspired by travel, fashion, nature and the outdoors Romo fabrics made the perfect partner for the magical maximalism of Temperley London, together creating a new design powerhouse in the interior scene. It was wonderful to feature in this glorious exhibit with fellow creative British Brands showing that the world truly is anything but ordinary…
Head down to The Chelsea Design Centre to see this stunning exhibit for yourself and immerse yourself in the fantastical world of Temperley x Romo, even if it's just for a day.
Temperley London  |   Romo Fabrics