As travel and overseas holidays become a distant dream, more and more people are turning to the trusty 'staycation' for their much needed fix of rest and relaxation. Open spaces, rural locations, peace and tranquillity are the order of the day as collectively we re-emerge in search of a change of scene.
One such place, perfectly attuned to the current social mood, is the idyllic world of Ockeridge Rural retreats. Set in 9 acres of private land an exclusive collection of boutique accommodation dots the landscape. With 3 bespoke shepherd huts and a luxurious log cabin to choose from, each location offers privacy, space and total immersion in nature. If you're in love with the outdoors but not the raw outdoorsy-ness then the luxury of Ockeridge is definitely for you.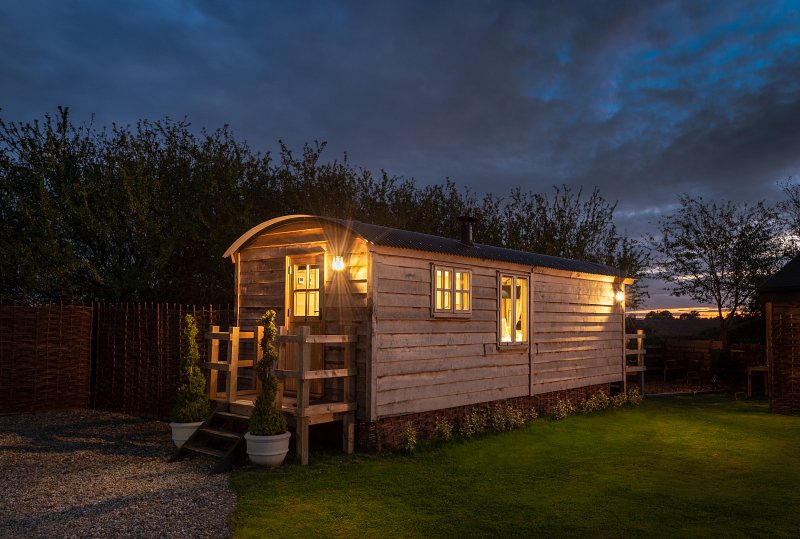 All of the accommodation is sublime; however our personal favourite has to be the Ashwood Shepherd hut. Handcrafted by traditional craftsmen this space is created uniquely for couples. Featuring oak floors, timber cladding and hessian covered walls; the tranquillity of nature is reflected in luxurious form through every single detail.
With underfloor heating for the cooler months and a cosy wood burning stove, this rural retreat is a year round destination. Providing all the luxury you could need from the king sized bed to the hand crafted kitchen, perfect for cooking culinary delights whilst gazing at the picture perfect views, the hut is a work of art in itself. Rich oak panelling frames the space in a swathe of rustic luxury, whilst copper kettles and detailing add an element of glamour to the design.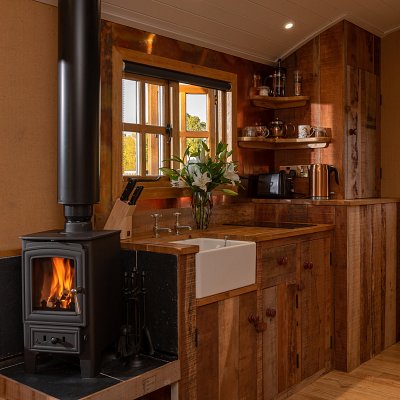 However the ultimate delight rests with the magnificent copper bath. Handcrafted using traditional techniques and finished bespoke to order by our team of British Master Craftsmen, this unique piece lends the final touch of magic to the space. Placed before the stunning French doors, guests can relax and unwind beneath twilit skies and a canopy of stars.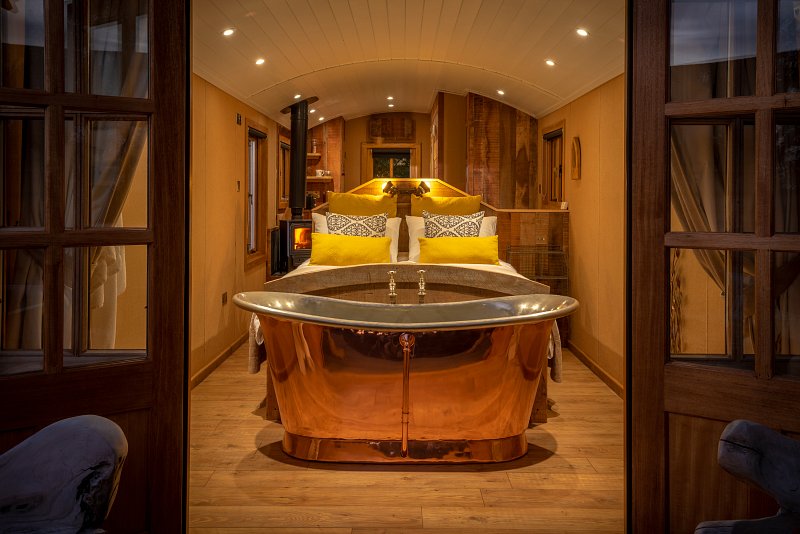 With a bath perfectly designed for two, the Ashwood Shepherd hut is a romantic and luxurious take on country life. Surrounded by nature, yet with the vibrancy of city life just a stone's throw away, Ockeridge is the ultimate destination for those in search of sunsets, starry nights, and a touch of adventure with a boutique home waiting for your return.
For more information please visit Ockeridge Rural Retreats