Whether it's a couples retreat, palentines, galentines or solo sanctuary escape for some well-deserved 'you' time, love is in the air at our Top 5 UK destinations…
The Tawny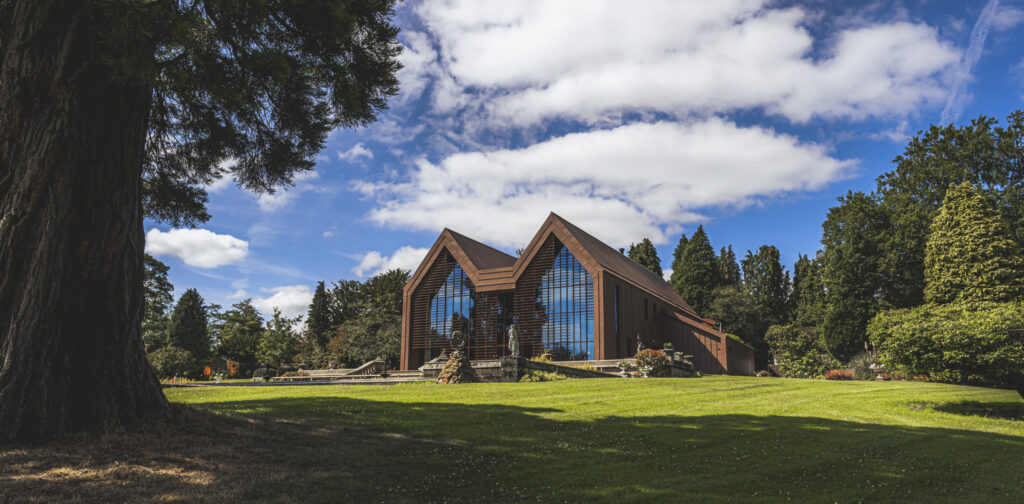 Surrounded by wildlife, fells and valleys, The Tawny resides on the lush green fringes of the Peak District. Heralded as a 'Deconstructed Hotel,' this exclusive venture paves the way for a liberated experience of luxury hospitality. Combining the freedom of your own private space with all the joys of a traditional hotel experience, The Tawny is the perfect blend of private retreat and silver service.
Step outside your room and you are presented with a plethora of natural wonders to enjoy as every suite has been provided with its very own copper outdoor spa bath.
Handcrafted from pure copper by William Hollands Master Craftsmen and complete with a traditional artisan tin finish, these natural baths blend perfectly with the serene environment.
"Our guests cannot wait to enjoy a long hot soak in their own Outdoor Spa Bath, the ultimate experience in bathing luxury. Fitted with water jets for an ultra-relaxing spa experience. Guests love that these beautiful baths are not only incredibly luxurious, but they are also eco-friendly. They require no chemicals, just fresh warm water, for a blissful soak." – The Tawny Hotel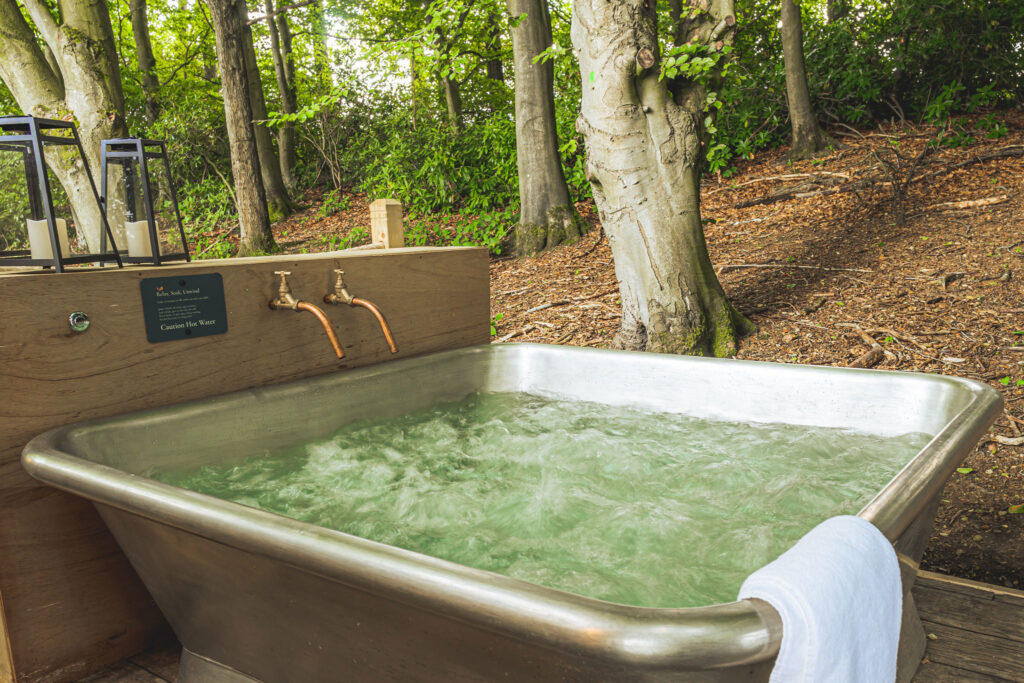 Designed for tranquil immersion in the healing powers of nature, guests can bathe beneath the stars and indulge in pure connection, romance and relaxation with this multi-sensory experience.
For more information visit The Tawny
Farmstead Glamping
Leave your cares behind, grab your wellies and head to Dorset for an off-grid experience with all the comforts of home.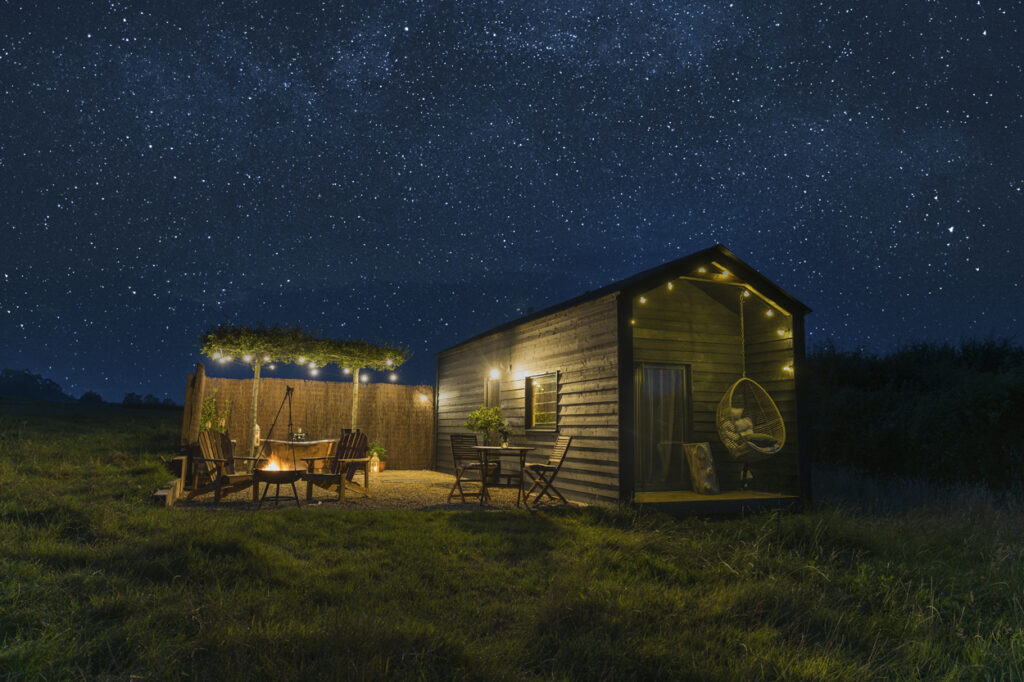 A 10 minute walk down a hidden, scarcely used public footpath takes you to your very own field with breathtaking views over one of the Prettiest corners of Dorset. There… tucked away by a seasonal wildlife pond rests 'The Heron'… an utterly private retreat, just waiting for your romantic adventure.
Start your holiday in perfect off grid style with a locally sourced breakfast waiting for your arrival. Cook your Dorset sausages, bacon and mushrooms in your fully furnished barn kitchen or add to the experience and alfresco dine as you cook up a storm on the fire pit.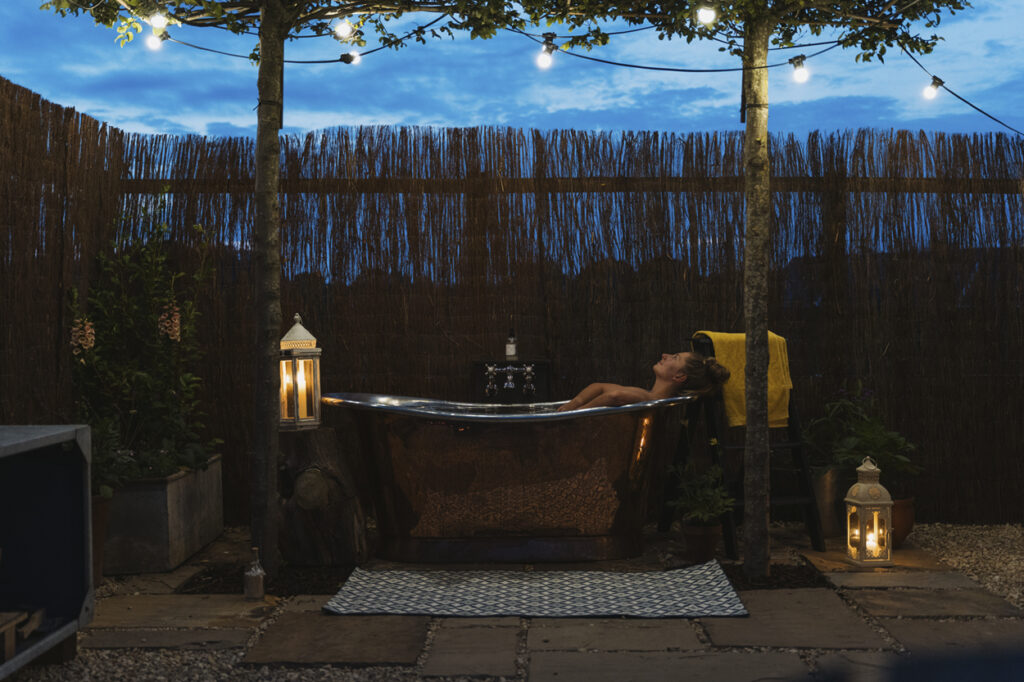 Outside, beneath a canopy of vibrant fairy lit foliage rests a magnificent copper bath. Made for romantics and perfectly designed for two this stunning work of art is handmade from pure copper. Natural, sustainable and stunningly decadent, this luxurious bathtub allows guests to while away the evenings as the flames of the fire pit flicker and the starlit sky appears.
For more information visit Farmstead Glamping.
'Dazzle' at Guy Mallinsons Woodland Retreat
With its distinctive camouflage design, working alongside the flickering light and shade of the Forest, Dazzle is the new adults only escape by Guy Mallinson at the amazing Woodland Retreats.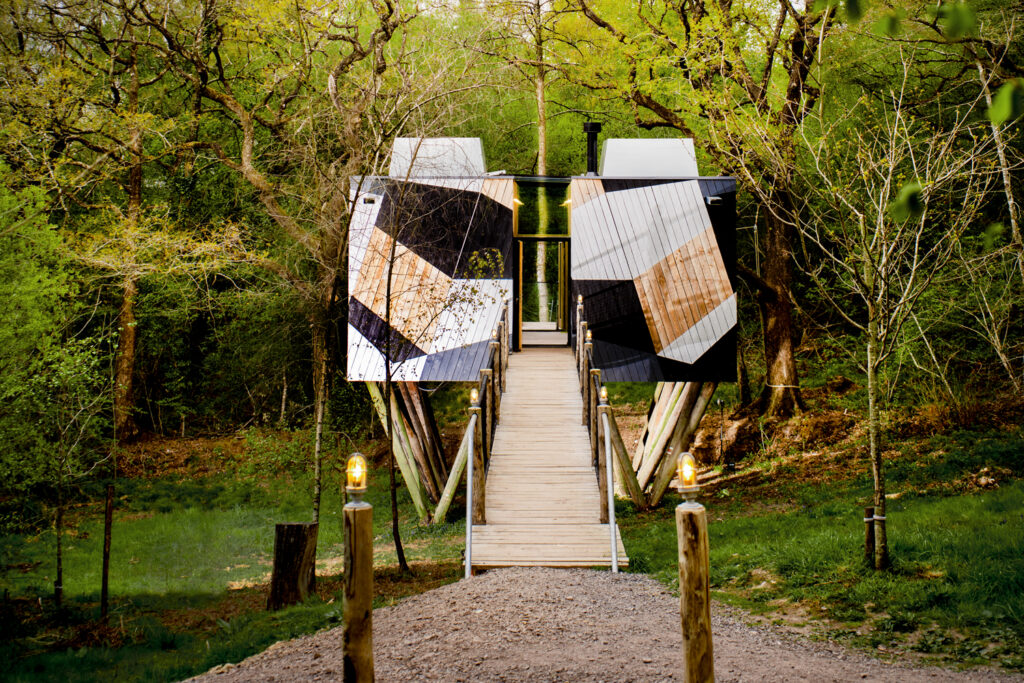 Built between two mature oaks using local materials and with zero impact to the surrounding woodland, this inspired eco retreat is a wonder of craftsmanship.
Continuing the nautical theme, gangplank walkways, rooftop funnels, yacht deck floors and a prow-shaped deck all lend to the air of surreality and escape. Never one for the ordinary, Guy's tree houses are always a masterclass of pure wonderland magic.
With a spacious rear deck suspended over the woodland stream below and sheltered beneath a whispering oak canopy, the outdoor living area boasts a playground of delights.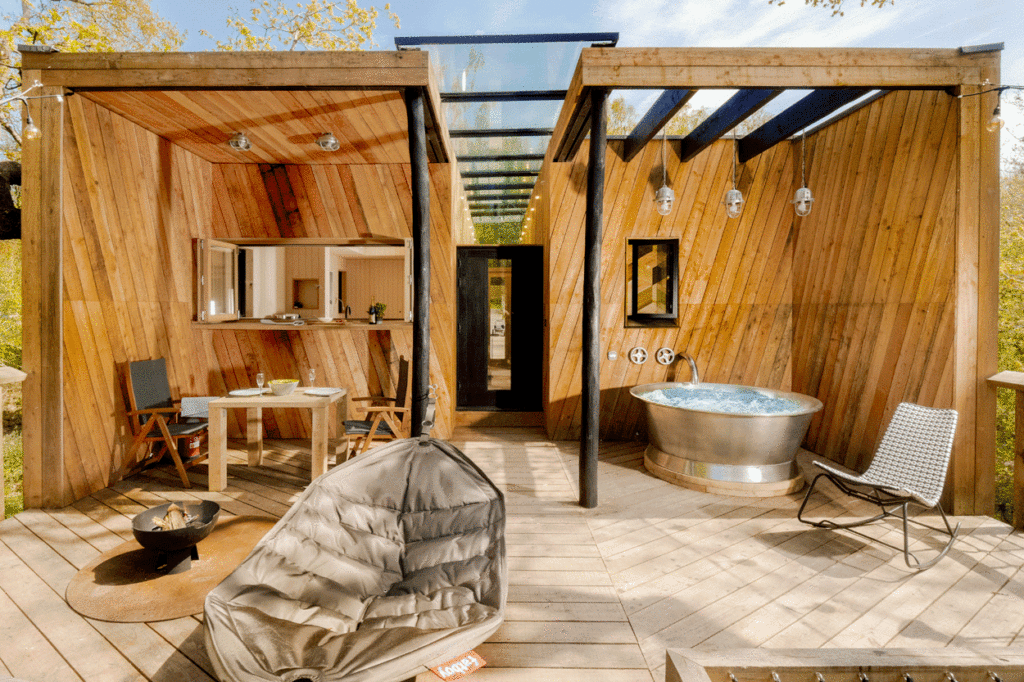 Cook yourself a fresh alfresco Valentines dinner on the barbecue or in the wood fired pizza oven, recline on the cargo net day bed whilst the stars appear one by one in the twilight, before sinking into the sumptuous round copper hot tub beneath the glimmering night sky.
For more information Visit Mallinsons Woodland Retreats.
The Coop by holiday outbuildings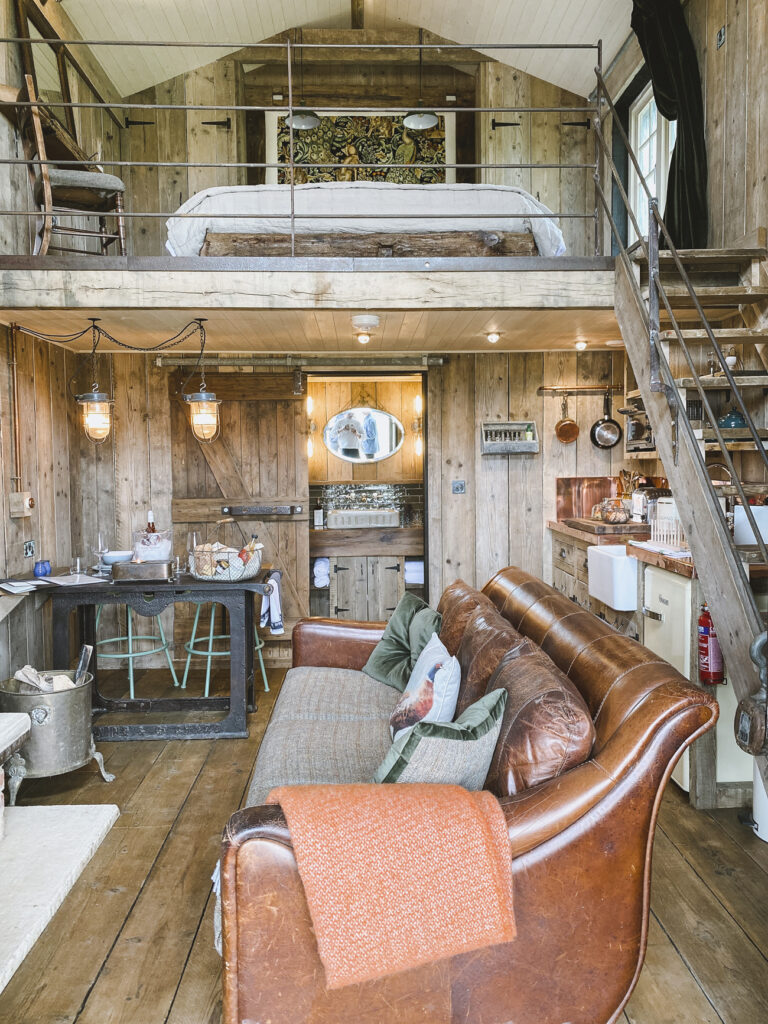 Nestle down in the Dorset Wilderness at The Coop, the newest addition to Outbuildings collection of unique luxury, wild stays. Converted from an old chicken coop (believe it or not!) with views over the West Dorset valley's and set in a tranquil glade away from the rest of the farm, The Coop is filled with luxuriously rustic features.
Lovingly designed from the heart up by the family team, each and every building is unique, quirky and full of warmth. Maximising the stunning West Dorset skies, interiors are flooded with light by day thanks to the bespoke crittal doors that open on to the private porch with al fresco bathtub and views of the meadow beyond. Handmade from pure copper and aged to perfection, you can bathe in nature and watch the world (and sheep) pass by!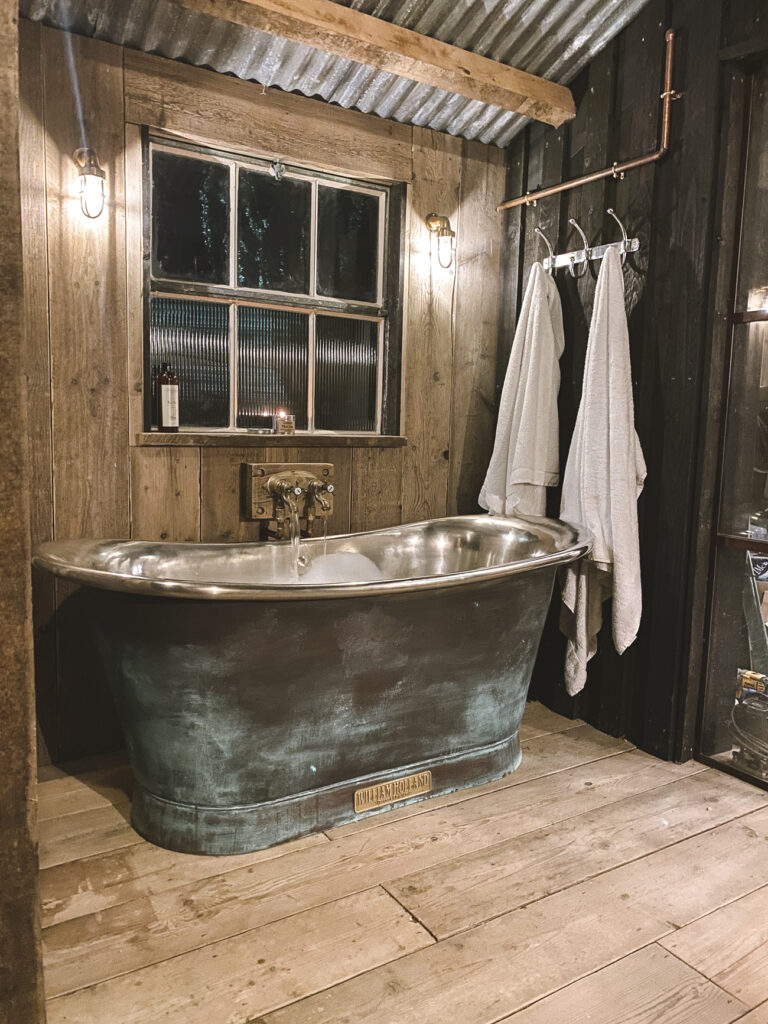 For long lazy weekends or cosy romantic getaways, The Coop is a delight of a destination, quirky, intimate and full of those loving, feel good back to nature vibes.
https://www.holidayoutbuildings.com/
Middleton Lodge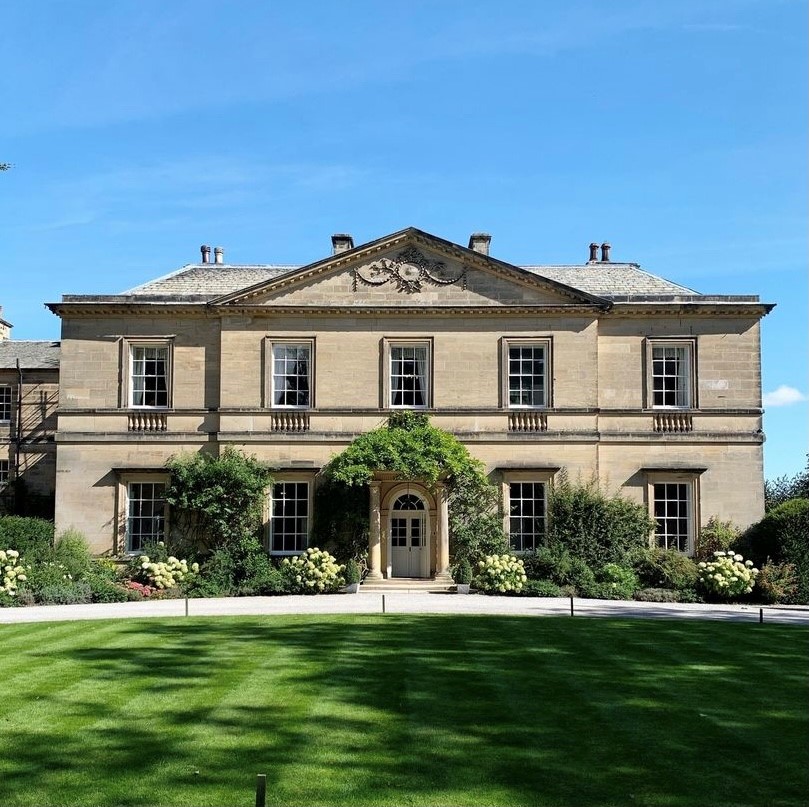 A contemporary twist on farmhouse chic, the lovingly restored manor showcases renewed original features alongside modern luxuries. Think, charming honey-stoned buildings, vaulted beamed ceilings and graceful Georgian windows filled with an eclectic mix of regency, contemporary and traditional style for a "modern take on a country estate.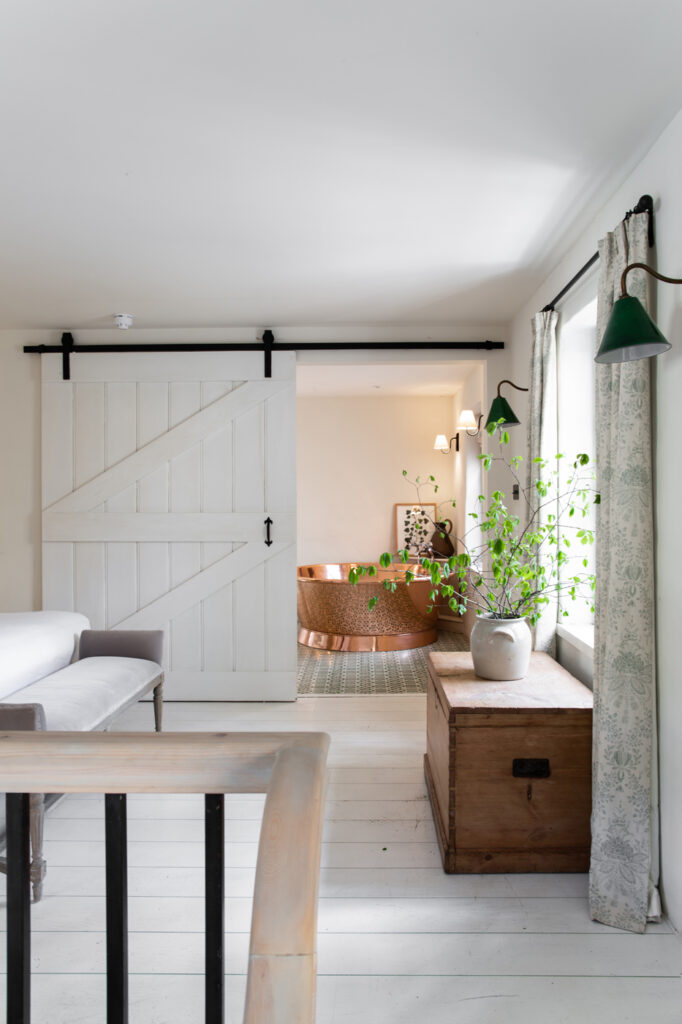 Couples will particularly enjoy the new Dairy Cottage. Comprising a mezzanine bedroom with expansive living area, wood burning stove and huge William Holland round copper bathtub – there's also a tin Jacuzzi on the terrace looking out over idyllic fields and wild woodland.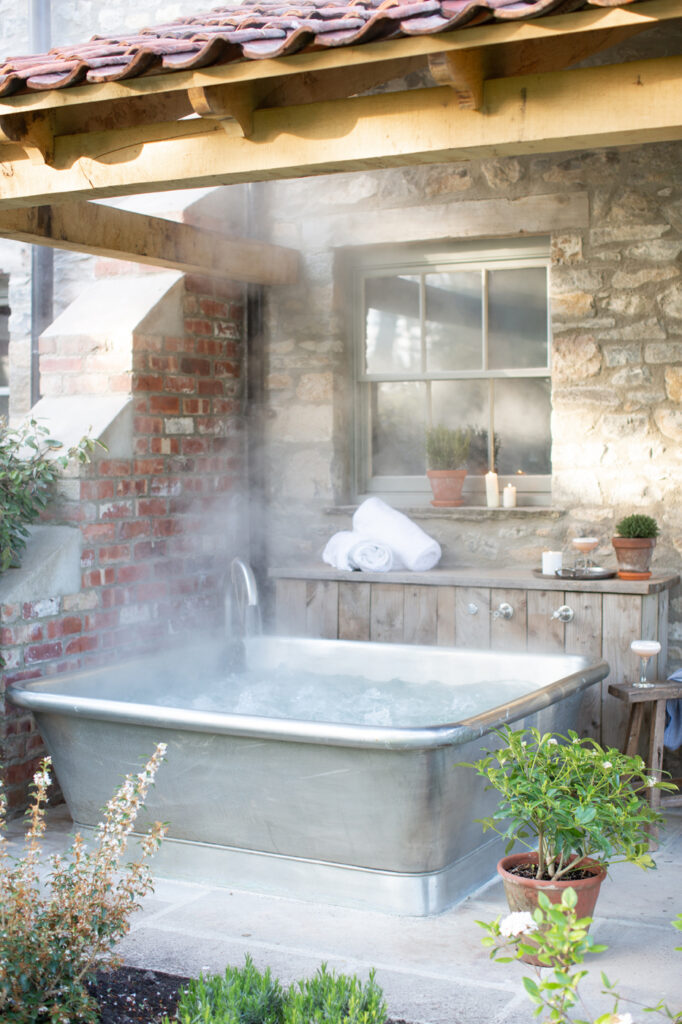 Crafted from sustainably sourced copper and run just like a normal bath using fresh spring water, this chemical free spa experience is good for the environment as well as your heart and soul!