With its distinctive camouflage design, working alongside the flickering light and shade of the Forest, Dazzle is the new adults only escape by Guy Mallinson at the amazing Woodland Retreats.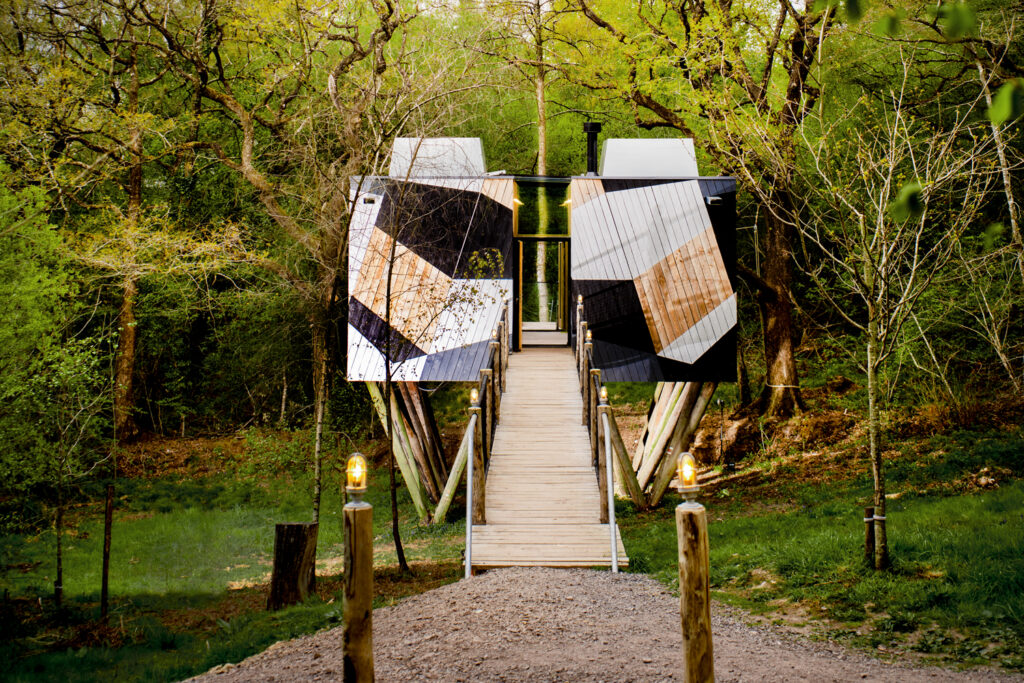 Built between two mature oaks using local materials and with zero impact to the surrounding woodland, this inspired eco retreat is a wonder of craftsmanship and sustainable innovation. Providing a rich spatial experience with a modernist external design inspired by the concealment patterns of ships during WW1, Dazzle invites guests to consider the relationship between shape, nature, buildings and environment against the stunning woodland backdrop.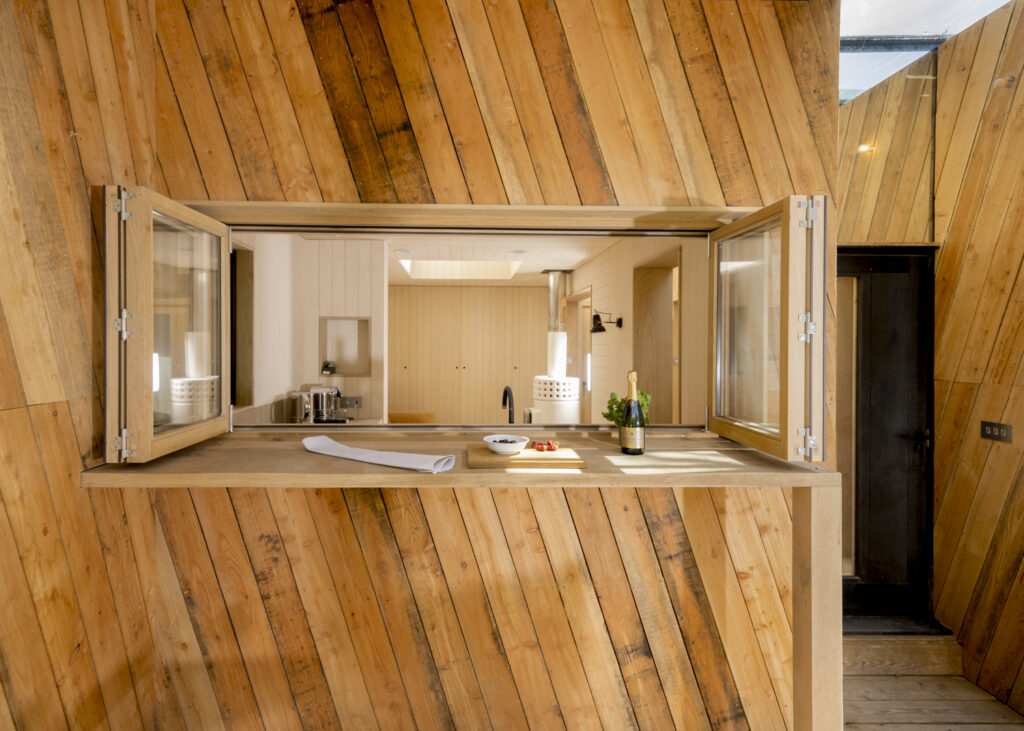 Following the success of the RIBA award winning , Woodmans Treehouse which featured on George Clarkes Amazing Spaces and Grand Designs House of the Year, it's hard to imagine how this  could be bested, but Dazzle is a new phenomenon all in its own right.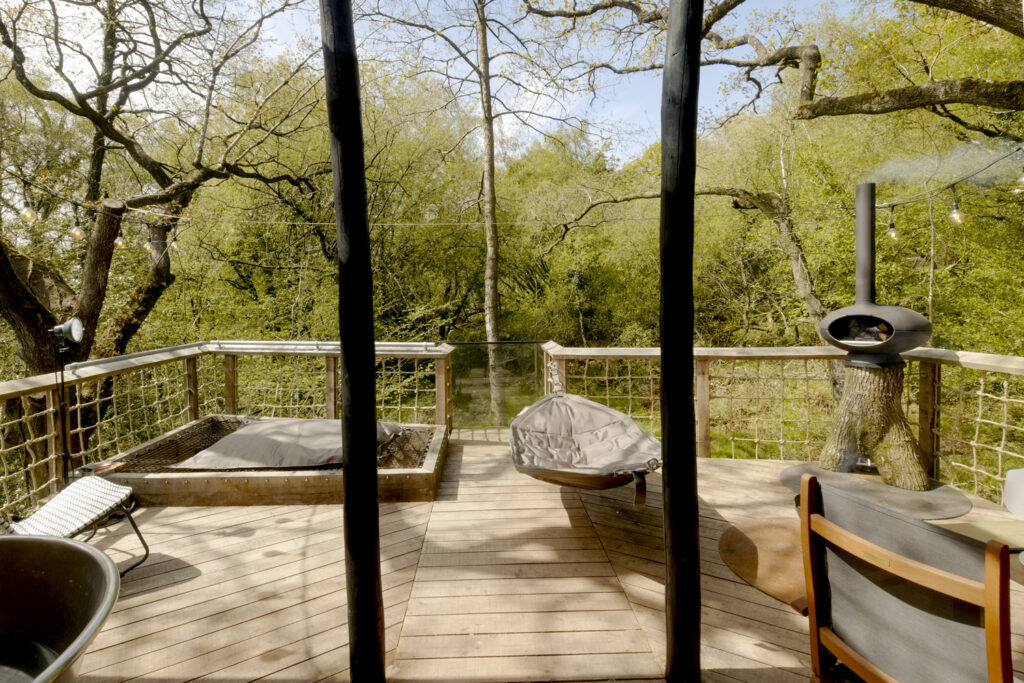 Continuing the nautical theme, gangplank walkways, rooftop funnels, yacht deck floors and a prow-shaped deck all lend to the air of surreality and escape. Never one for the ordinary, Guy's treehouses are always a masterclass of craftsmanship, luxury and pure wonderland magic.
Inside, a glimmering wood burning stove, fully equipped luxury kitchen, kingsize bed of marshmallowy softness and en-suite shower complete living quarters fit for a Captain. However it is the promise of alfresco living that really steals the show.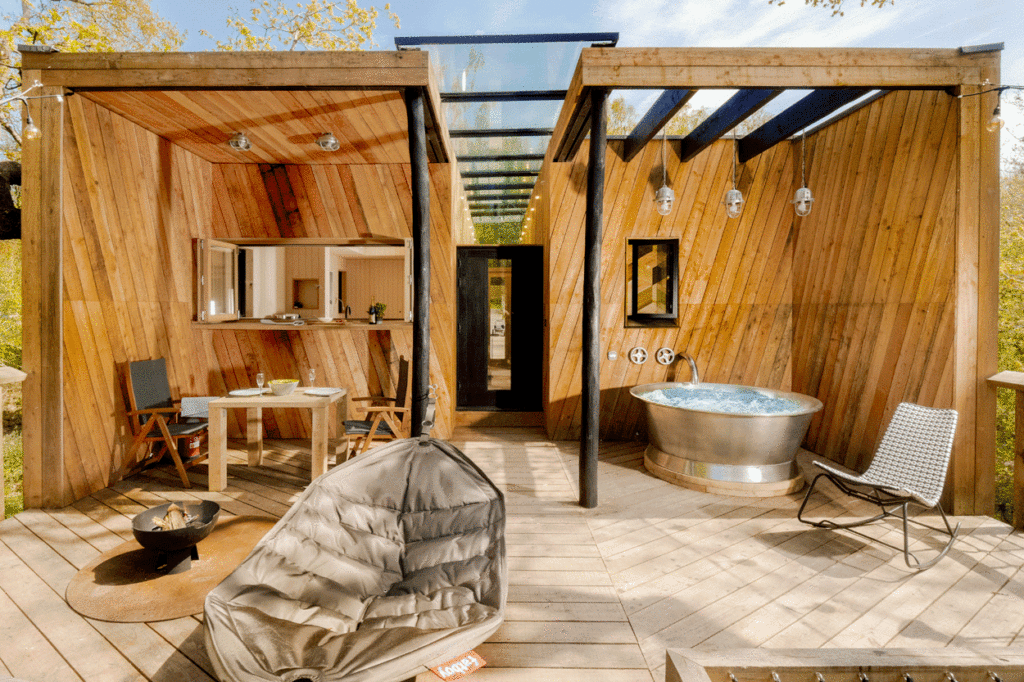 With a decadently spacious rear deck suspended over the woodland stream below and sheltered beneath a whispering oak canopy, the outdoor living area boasts a playground of delights.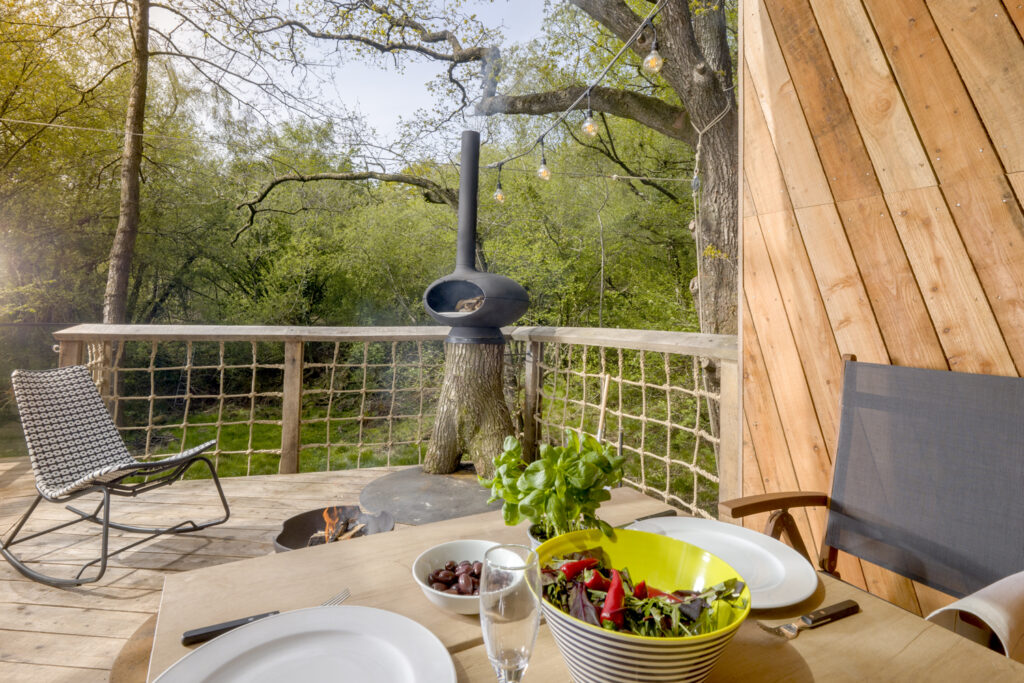 Cook yourself a fresh alfresco dinner on the barbecue or in the wood fired pizza oven, recline on the cargo net day bed whilst the stars appear one by one in the twilight, before sinking into the sumptuous round copper hot tub beneath the glimmering night sky.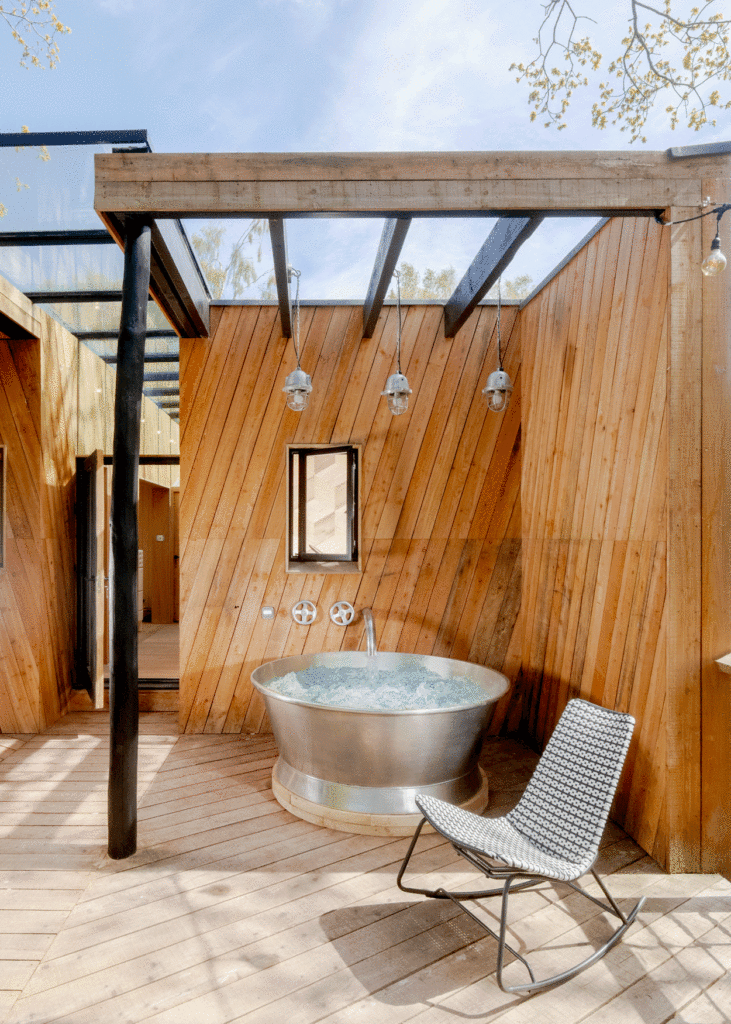 Crafted from pure copper and completed with  traditional artisan tin, this eco-friendly hot tub is the perfect finishing touch to an alfresco life in luxury.
Perfect for woodland enthusiasts, Dazzle allows you to be lulled by the sounds of the forest by day, and the bubbling brook by night. It allows you to bathe in sunrises and sunsets, escape the stresses of urban life, lie beneath the stars and simply just be…
For more information visit: Guy Mallinsons Woodland Retreat