When we began William Holland over 20 years ago, one of the biggest questions we faced was how to ensure our gleaming copper baths stayed that way. After all… "I love spending hours of my free time polishing"… said absolutely no-one….EVER!!
As baths are made for luxurious relaxation, the last thing we wanted our clients to face was a weekly chore of polishing in order to keep their luxury bathtubs beautiful.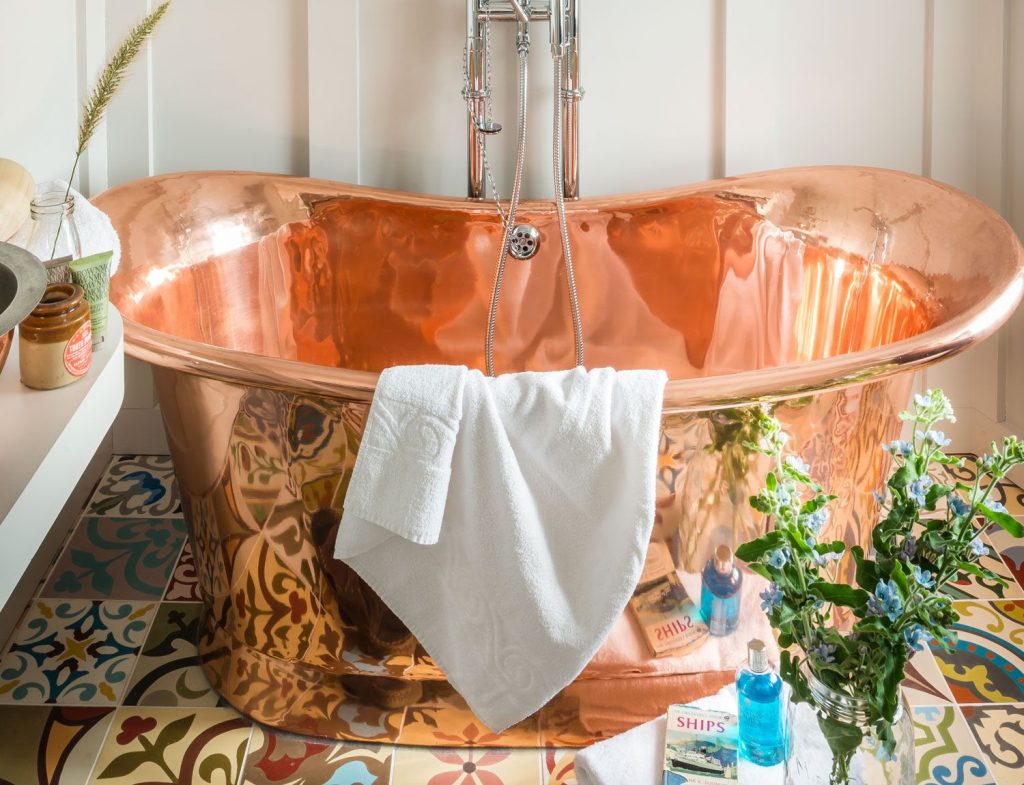 So… we researched, and experimented, and developed and perfected… till we came up with the perfect hard wearing sealant that protects the copper and prevents any patination or tarnish from developing at all.
Baked at high temperature, the bespoke clear coating completely seals the copper in a hard wearing shell that preserves the coppers natural beauty and eliminates any need for scrubbing, polishing or special maintenance of any kind.
All you need to do is rinse the bathtub after use, and you're good to go.
For more information please visit our FAQ's Pages.