Escape to the ultimate picture perfect wonderland for an enchanted retreat full of charm and romance.
The Queens Hut in Dunecht Estates rests on the secluded banks of an idyllic loch. Originally built for Queen Mary, wife of King George V, this magical log cabin was a private escape where the queen could relax and enjoy tea with friends during their visits to Balmoral.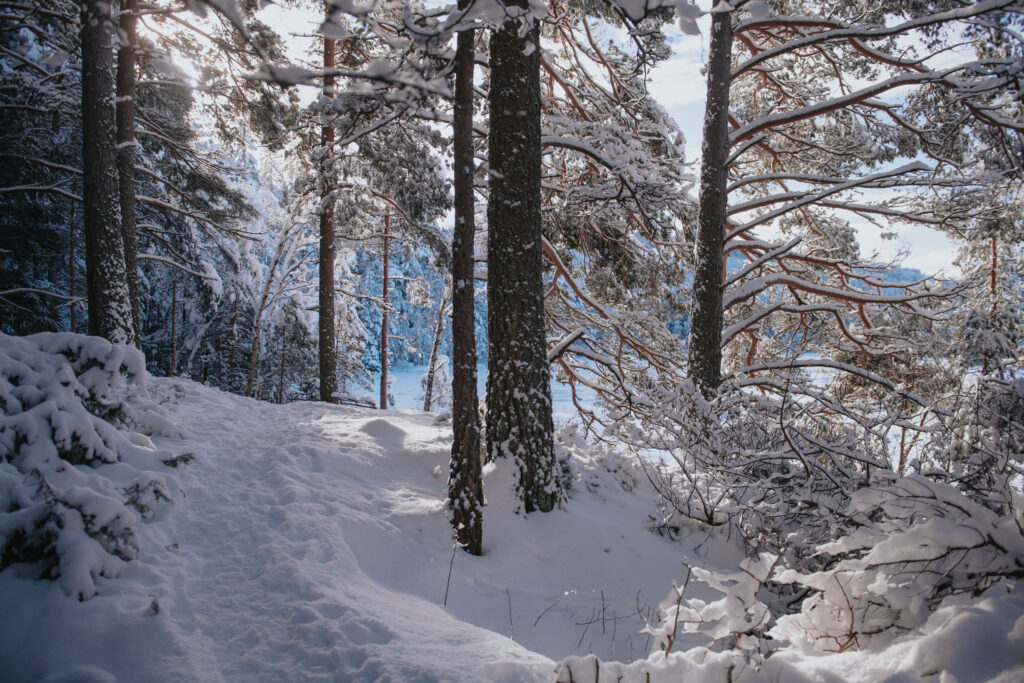 Spellbinding from the moment you follow the meandering  gravel road as sunlight dances through towering pines, the glimpse of the Queens Hut when she finally emerges from the woods is breath taking.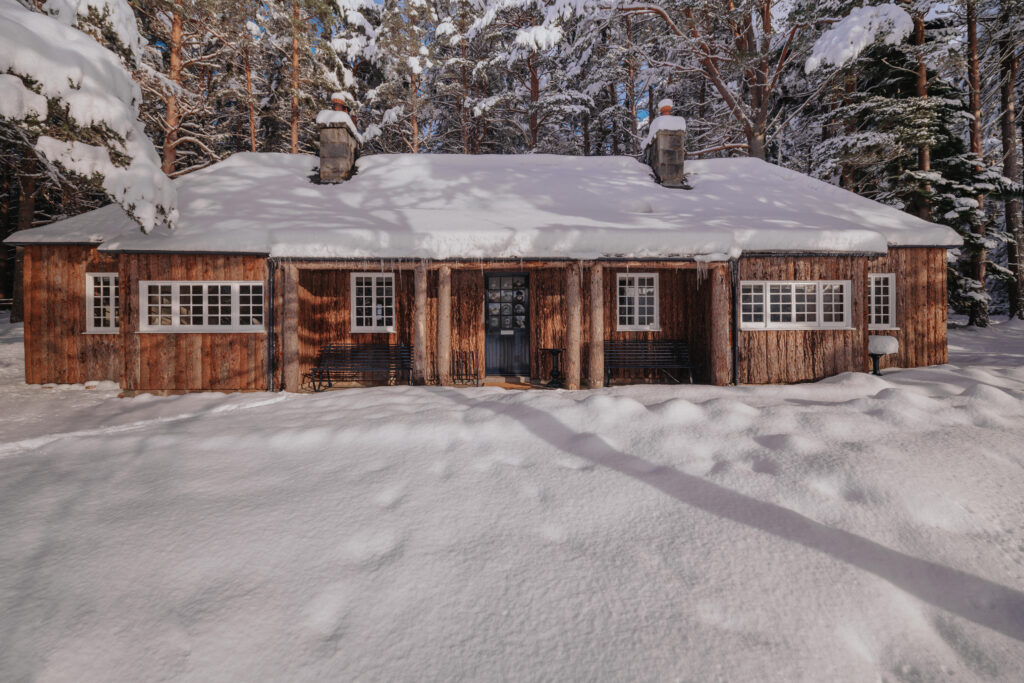 Somewhere between seclusion, simplicity and pure natural grandeur, there is more than just a hint of fairy tale about this unique destination. Blending with ethereal perfection into the wild surroundings, the glinting waters of the loch, lilt and glimmer beyond every window. Exuding a refined highland aesthetic with rustic bark cladding and plenty of Scottish charm, home and nature work in perfect harmony to create an inviting, luxurious embrace.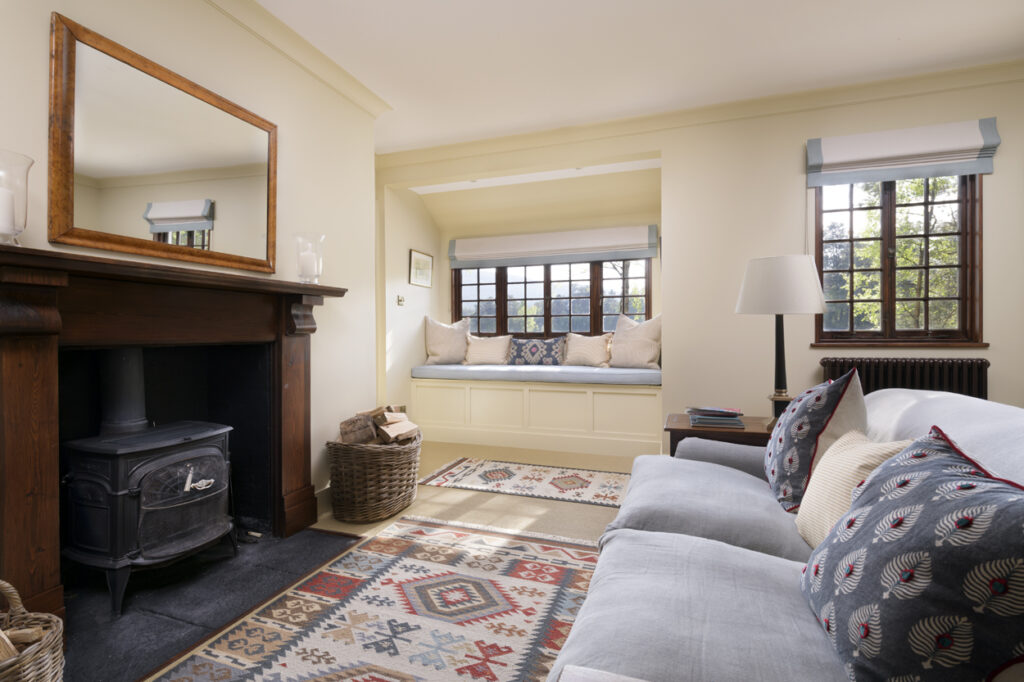 Recently renovated to a sublime standard, every effort has been made to preserve the integrity of the past while providing all the contemporary luxury a boutique retreat requires.
Cosy up with a book in the large windowseat or watch the wildlife with an aromatic coffee in hand, settle down to dine in comfort at the expansive dinner table for 6 or snuggle up in front of the log burner for games around the fire, this escape has everything you need for a touch of back to nature bliss.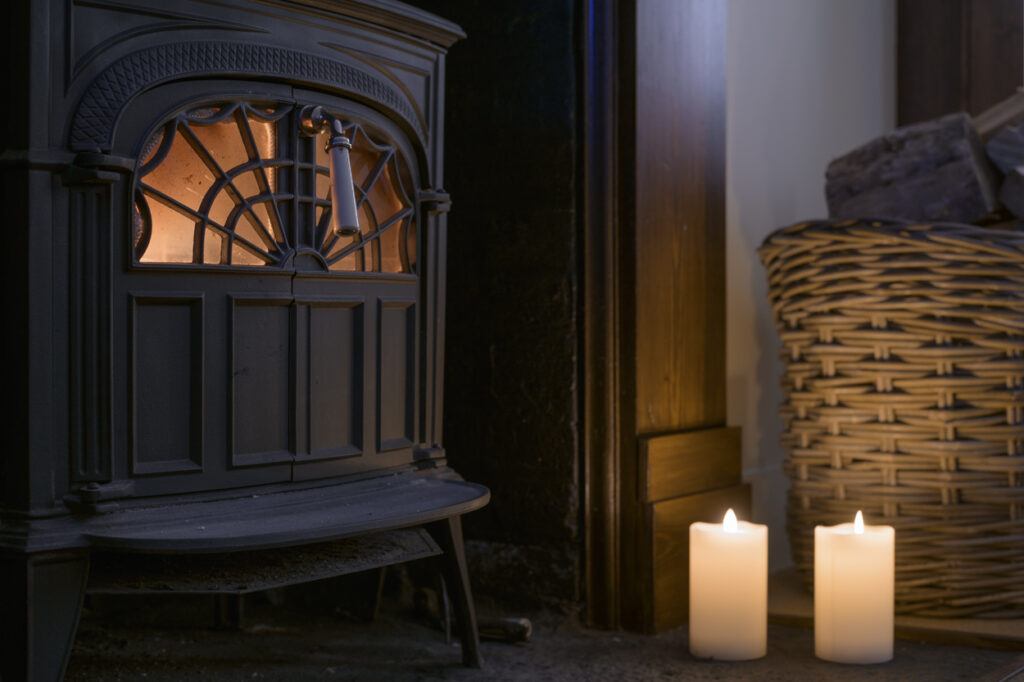 Spacious and beautiful, the master bedroom reflects the majesty of the interior. Featuring a super king sized bed of 'marshmallowy' comfort, the opulent freestanding copper bath placed beneath the large window gazing out over the loch is the ultimate spot to rest and rejuvenate.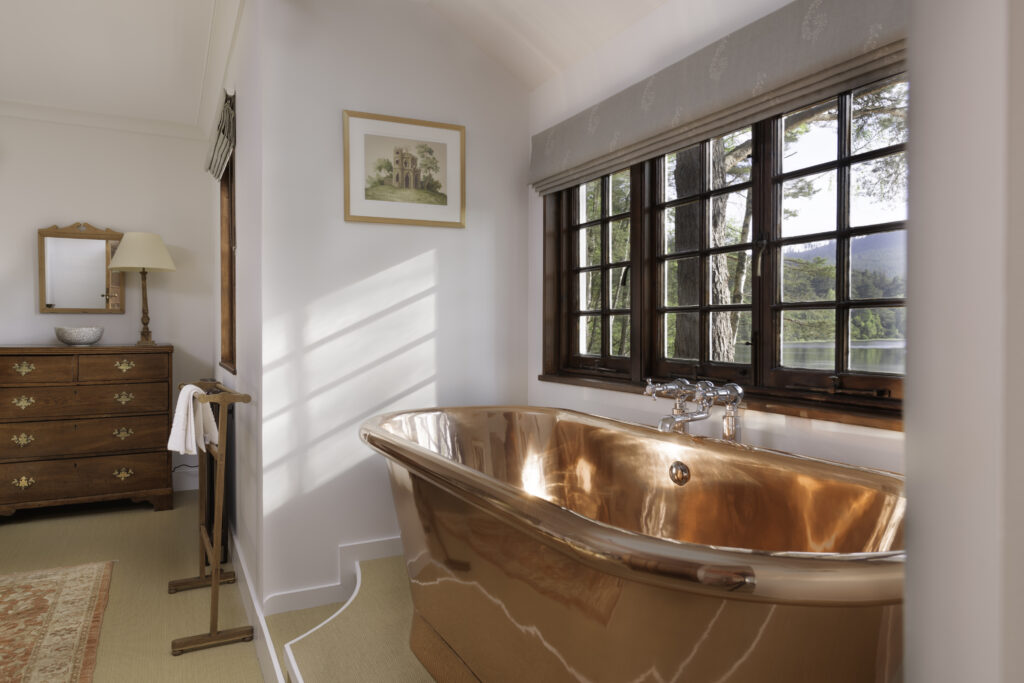 As snow gently falls blanketing the world outside in a wonderland of crystalline beauty, guests can recline, immersed in the decadent warmth of the luxury bath as the sun sets over the loch.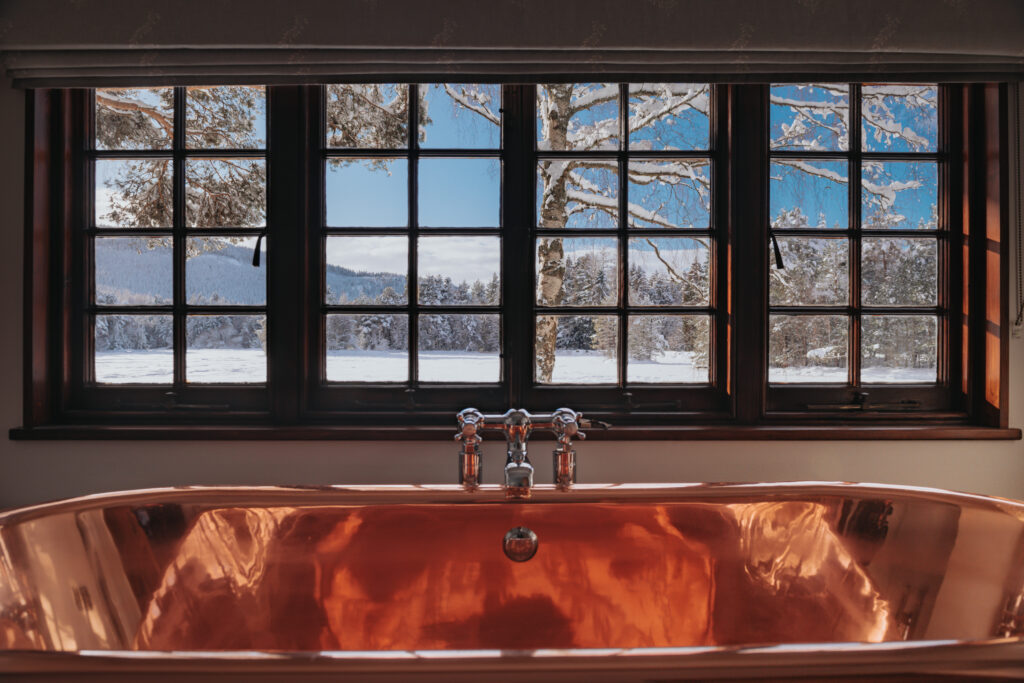 Just beyond the garden gate, walks will take you through ancient forests, out amongst heather filled hills and around the loch, maybe with a stop at The Boat Inn for a restorative lunch and heart-warming drink, whilst down on the shores evenings can be whiled away warmed by the flickering open fire as the stars come out one by one.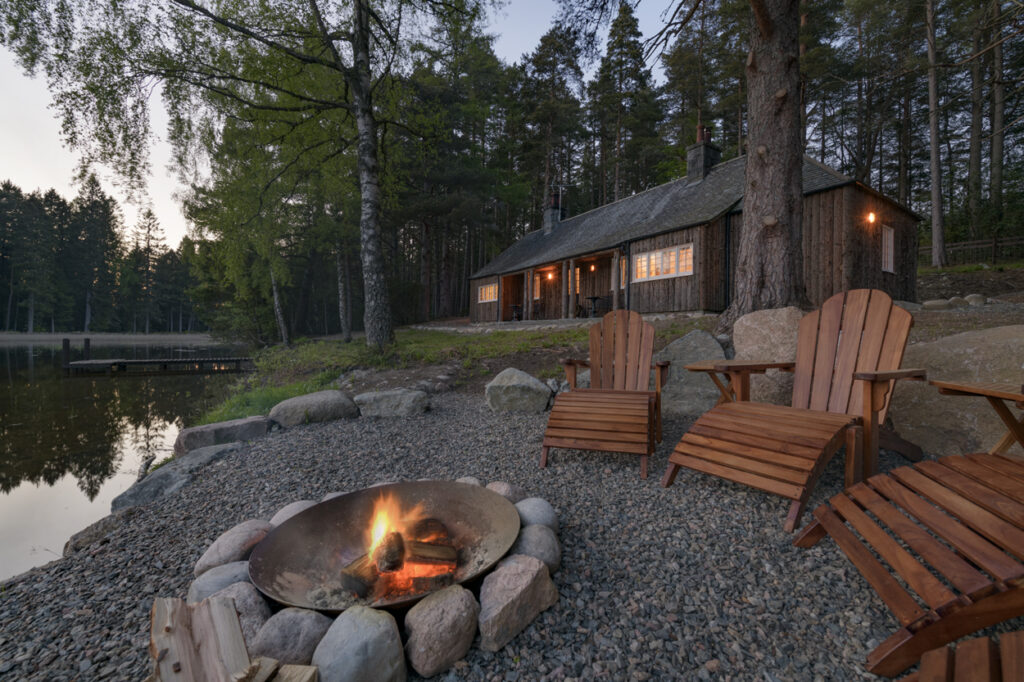 As a retreat from daily life, there could be no better place for those who wish to switch off, tune in to the moment and reconnect with those around them.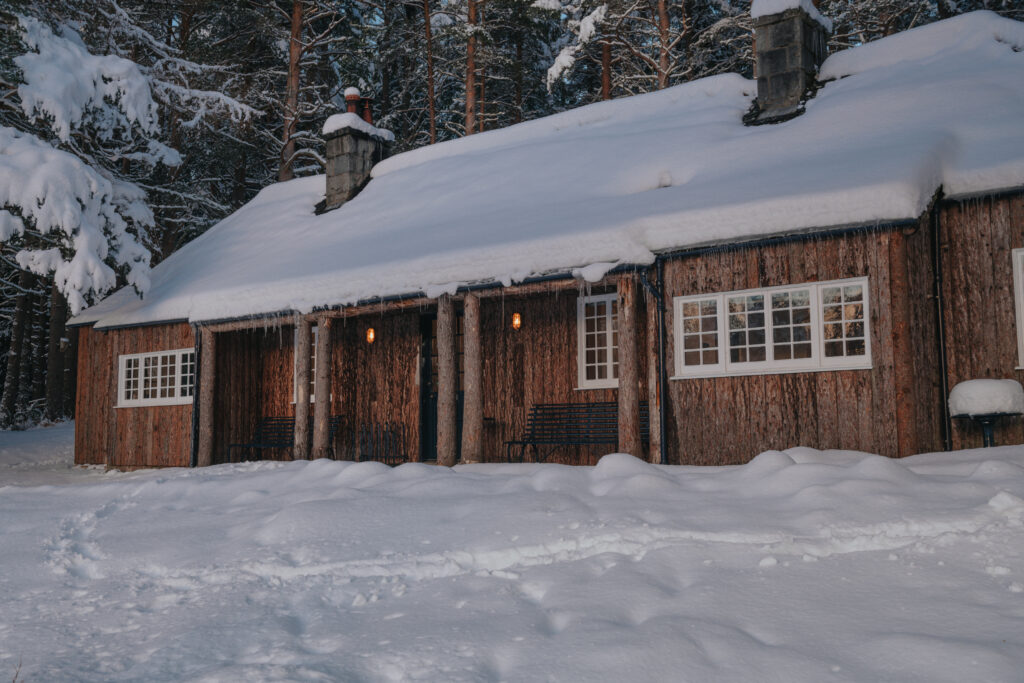 Immersed in nature, surrounded by luxury and comforted by the rustic warmth of a home from home this special place, once visited… will be returned to again and again.
For more information visit: The Queens Hut