Celebrating British design heritage the classic lines of the William Holland Aequs Bath exude an understated elegance. With a strong silhouette and luxurious proportions, minimalist design and comfort combine in this regal copper bathtub. Available in two sizes, the Classic and Grande Aequs, this double ended Copper Bath is perfect for romantic retreats, family suites, spa's or as a decadent luxury bathroom for one.
"The deep bath is a joy to unwind in after a long day…and we love it's opulent style'"
Naddy Messiou
Available in an array of metallic and enamel finishes the Aequs copper bath is suitable for both modern and traditional bathroom design.
Configure Your Aequs Bath
Copper (COP)
Brushed Copper (BCOP)
Patina (PAT)
Verdigris (VGS)
Tin (TIN)
Brass (BR)
Brushed Brass (BBR)
Nickel (NI)
Brushed Nickel (BNI)
Charcoal (CH)
Coloured Enamel (CEN)
Copper (C)
Brushed Copper (BC)
Tin (T)
Nickel (N)
White Enamel (E)
Coloured Enamel (CE)
Brass (B)
Brushed Brass (BB)
Select Size:
1750mm
1900mm
Aequs Bath
1750mm x 750mm
Weight: 45kg
Capacity: 250 litres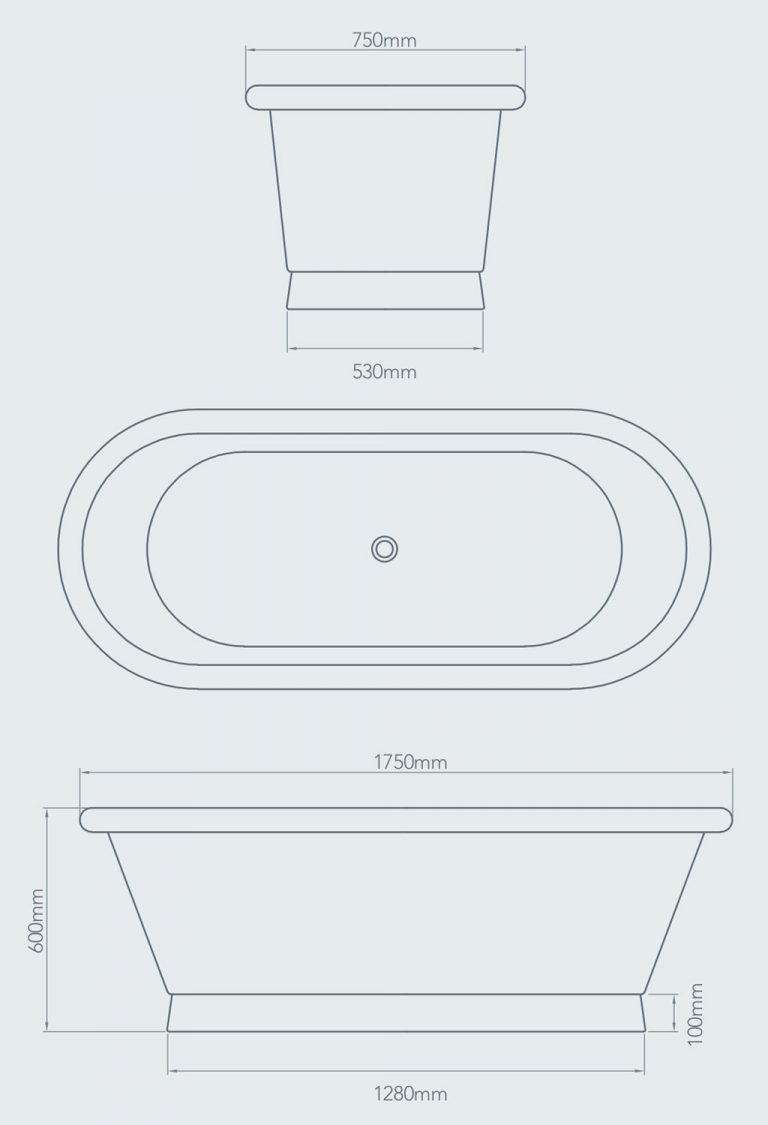 Grand Aequs Bath
1900mm x 1200mm
Weight: 80kg
Capacity: 475 litres