'Nature always wears the colour of the spirit.' – Ralph Waldo Emerson
Embrace the January Blues with the William Holland Verdigris and Enamel hand crafted Copper Bath, new for 2019.
Used by renaissance artists from Vermeer to Botticelli, verdigris was prized for its rare luminescence and vivid quality. This vibrant aqua hue is gently formed through coppers natural environmental oxidation. An organic process that usually takes years to unfold, we capture this finish through a combination of special techniques and modern innovation to present a stunning organic work of art, deeply rooted within nature.
Forming part of our 'Living Finish' range, this weathered copper exterior continually evolves in tune with the environment. The gently shifting tones and texture ages gracefully, developing a sense of history and narrative over time.
Combined with the sophisticated undertones of rich indigo blue, the result is a stunningly emotive bath, full of tranquility and strength that captures the richness of nature's oceanic hues.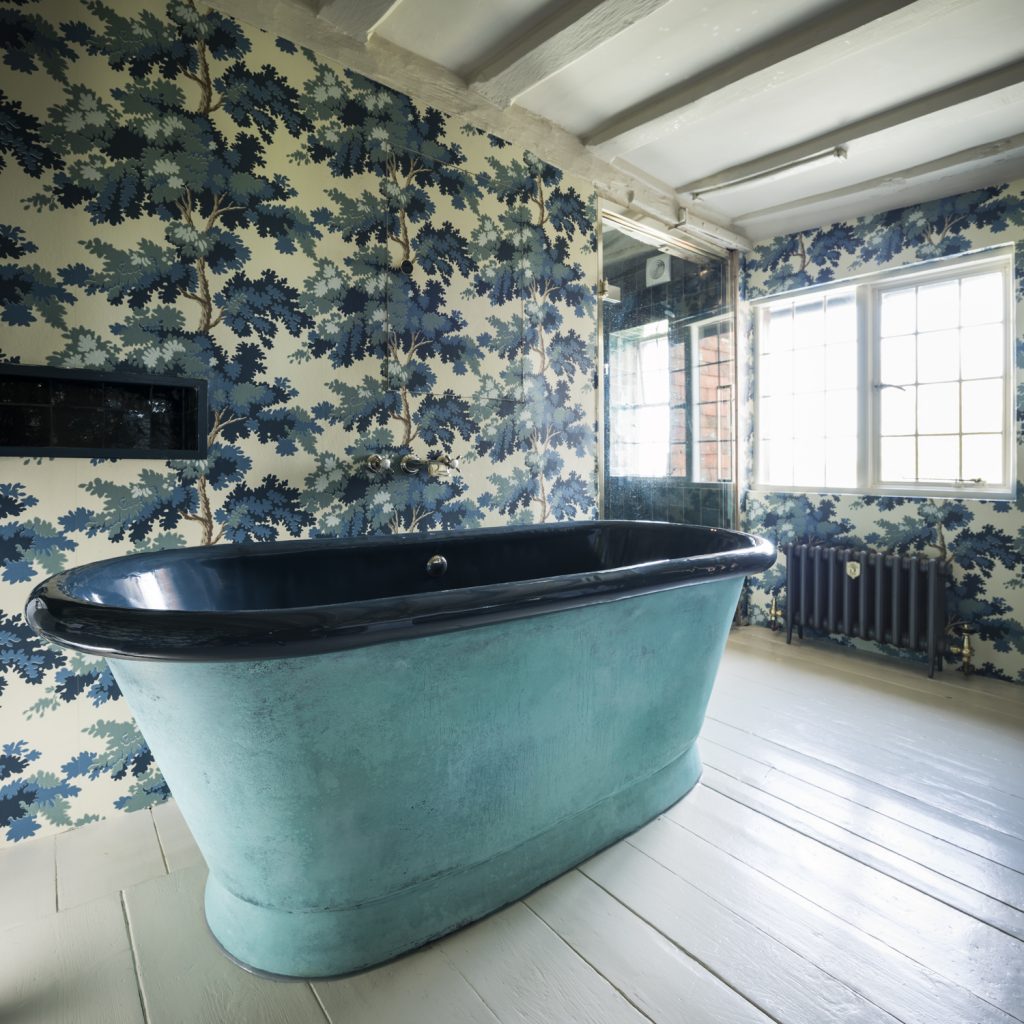 With enamel interiors available from the full RAL colour spectrum, from vibrant teal to gentian and ultramarine, a kaleidoscope on interiors can be combined with verdigris to create a symphony of blues to suit your style.
Handcrafted from pure copper using traditional artisanal techniques and hand finished in Dorset by our team of master craftsmen, each and every William Holland Bath is a truly unique work of art.
Blues don't have to be moody… this January let them sing!