Nestled between the Carpathian Mountains at the foot of Rasnov Hill, Das Fort Boutique is not merely a traveller's escape, it's a spectacular experience.
Dating back to the 17th and 18th Century, traditional Saxon houses have been rejuvenated and re-animated to give life to the historical imprints of the past. As you step foot onto the cobbled stone alley a sense of timelessness descends, inviting you into a world of contemplation and beauty.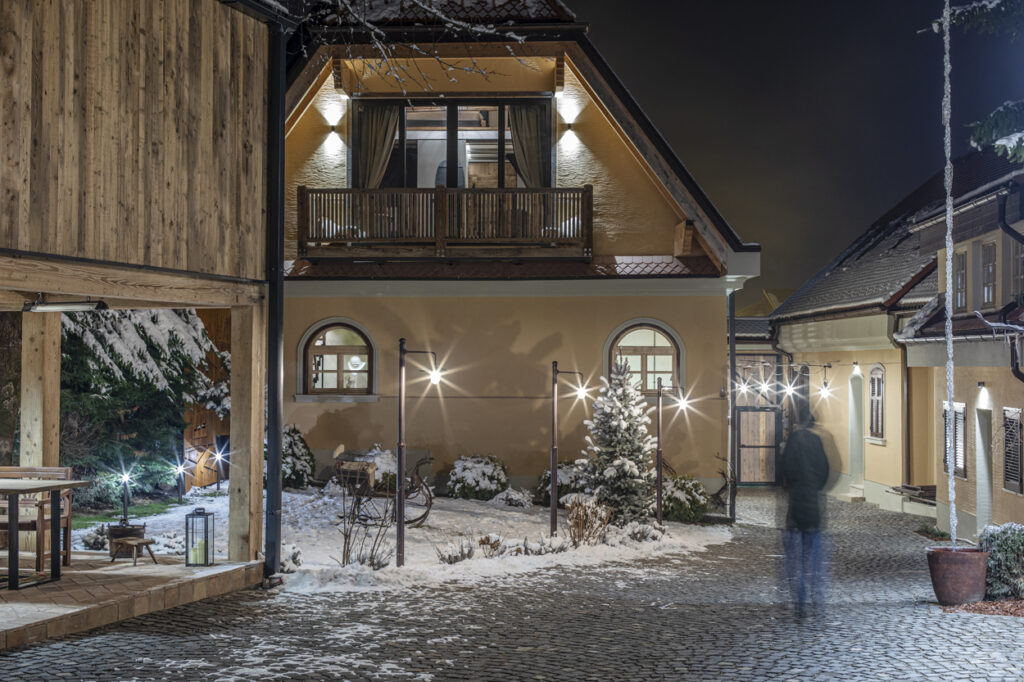 Reborn in their most beautiful form, these ancient dwellings have been lovingly restored to combine the art and luxury of modern design with the craftsmanship and integrity of the past.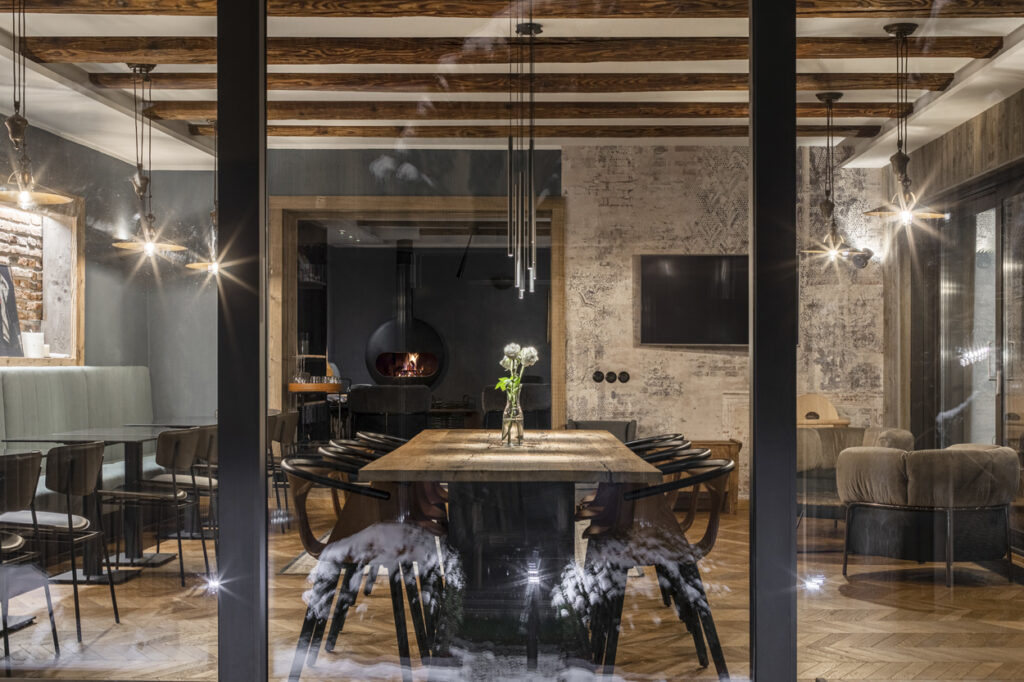 Original features have been meticulously preserved, from the authentic brickwork and exposed beams through to the magnificent original painted ceiling which floods the ground floor with colour. This hidden treasure was discovered during renovations and restored to create a vast art canvas to delight guests as they dine beneath this historical masterpiece.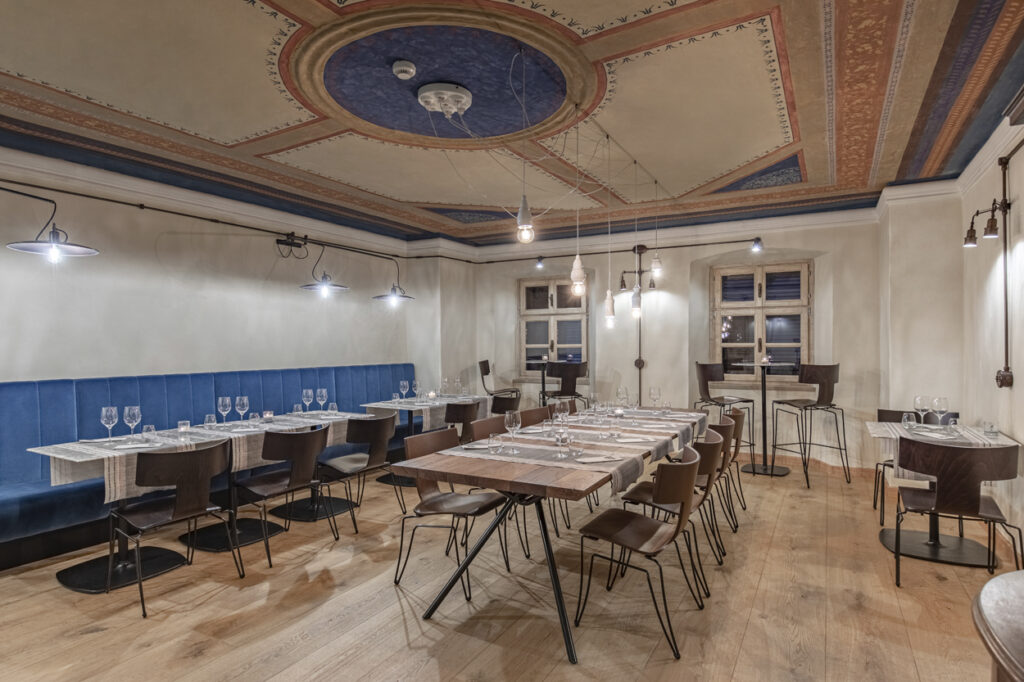 With views towards the wild forests of the Carpathian Mountains, each room is filled with artful comfort.  Created by master craftsman and iconic designers, Chesterfields adorn the social spaces, Il Fanale lighting illuminates the interiors and Furniture by Italian Designer Riva 1920 provides a contemporary touch of functional artistry.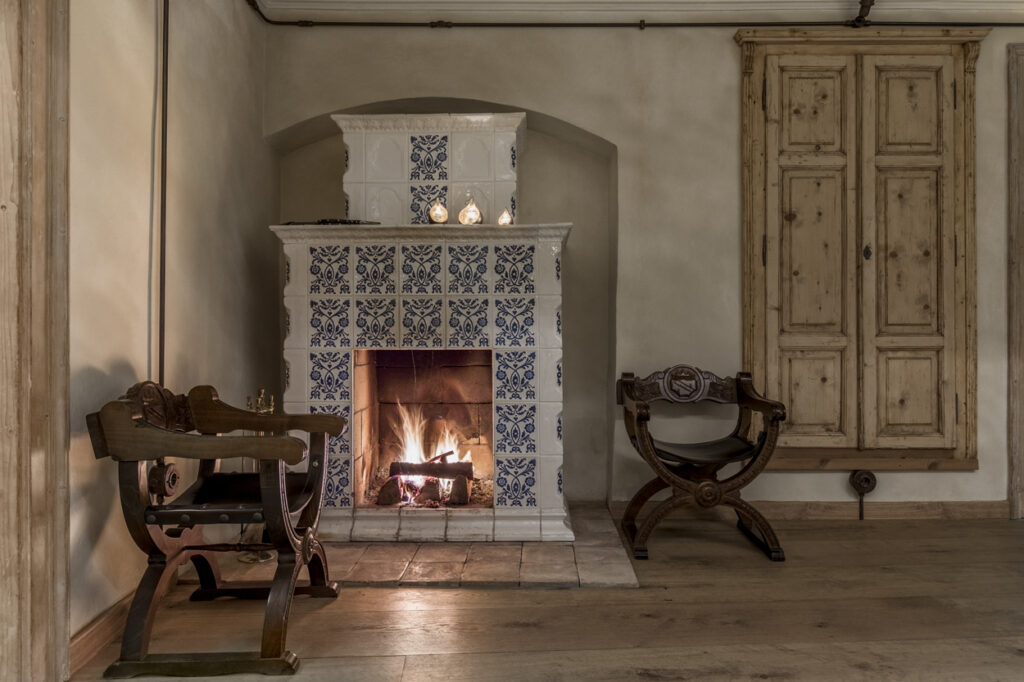 Creating an oasis where the past and present combine Das Fort Boutique celebrates artisan heritage with a modern twist in pure luxury led design. The aim was to preserve the historical aspects of this iconic site whilst engaging contemporary solutions to the interiors that worked in harmony with the concept.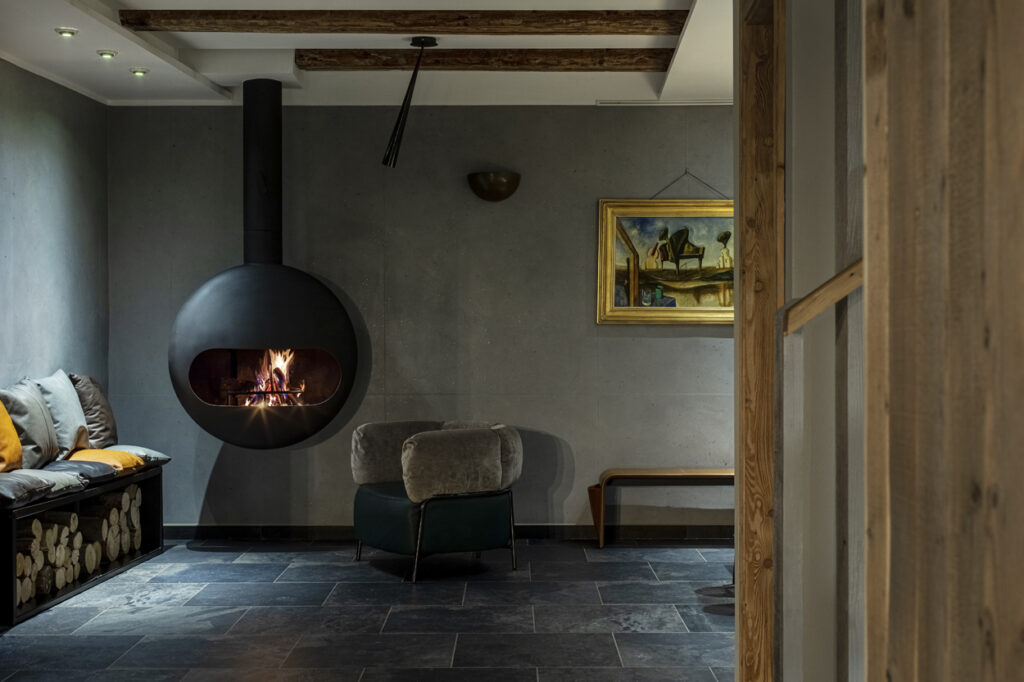 To this end, authentic world-renowned artisans were selected that combined traditional techniques with modern innovation to encapsulate the ethos of this unique project.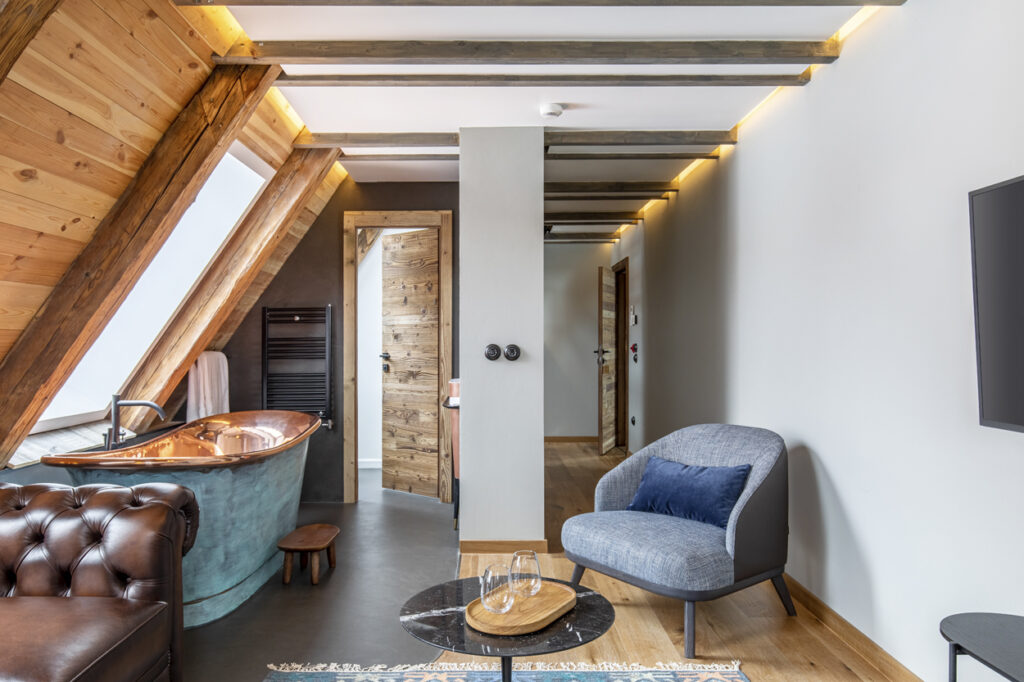 'The star of the room is the William Holland bathtub, a wonderful piece in which you can let your worries and fatigue pass quietly.' – Romanian-Romance.com
Nowhere is the success of this style more evident than in the master suite where a handcrafted Copper bath rests beneath the skylight.  Created using traditional artisan techniques handed down through the generations, this sculptural work of art transports us to simpler times whilst enveloping guests in sumptuous luxury.
'It was from the beginning of our concept meetings that we chose the William Holland tub, which is not just a statement piece, but in our opinion, a work of art.' – Das Fort Boutique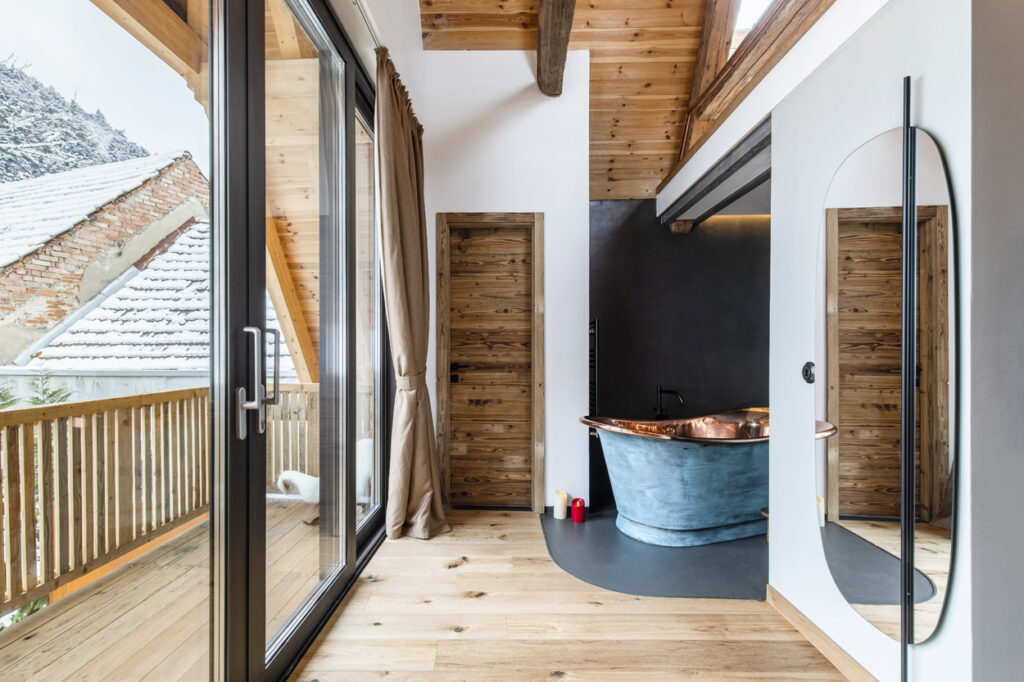 With every room carefully designed to be filled with natural light, Das Fort Boutique invites you to bask in the beauty of the surroundings. Using organic, raw materials, the style brings the tranquillity of the outdoors into the interiors creating a playground of serenity.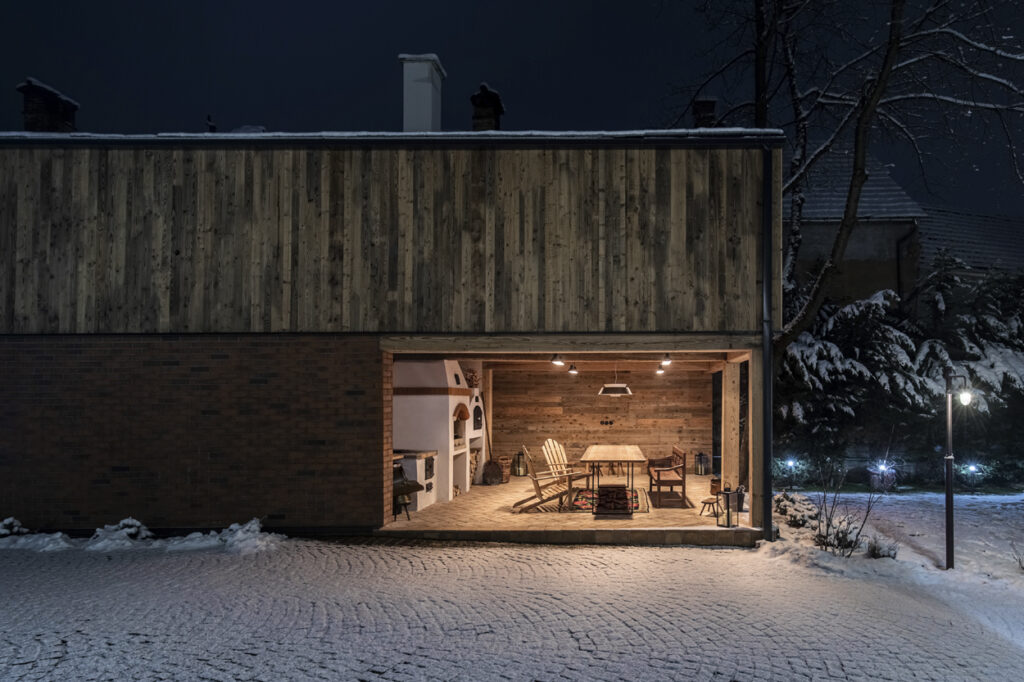 A Transylvanian treasure, Das Fort Boutique is a sanctuary filled with designer delights creating the perfect sense of laid back luxury. Unique, tranquil and with just the right amount of sociality and solitude, there is a space at Das Fort to suit every traveller.
For more information visit Das Fort Boutique