Tucked away in a secret hidden valley just below the breath-taking Hartland Peninsula rests an immersive nature filled retreat.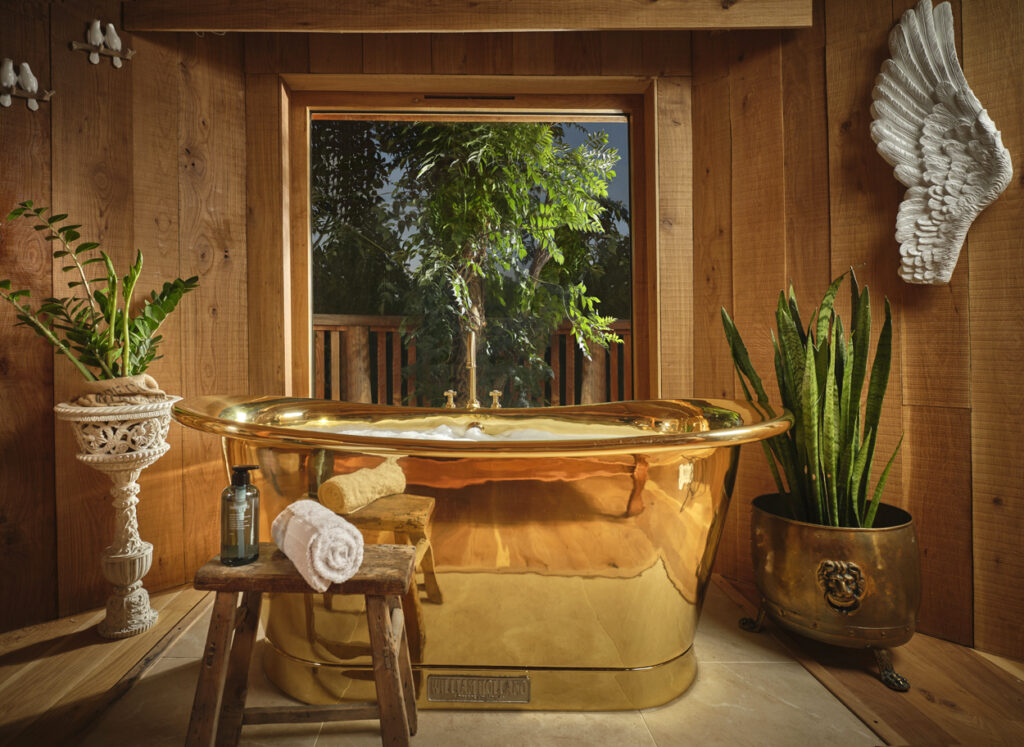 Nestled in a 20 acre site filled with wildflower meadows, twisting rivers and pristine woodland, Sleepy Owl Devon is a small family-run collection of idyllic stays that invite you to tune in, switch off and reconnect amongst the wilds.
Featuring three unique properties, The Nest is one of two tree houses settled high amongst the leafy canopy.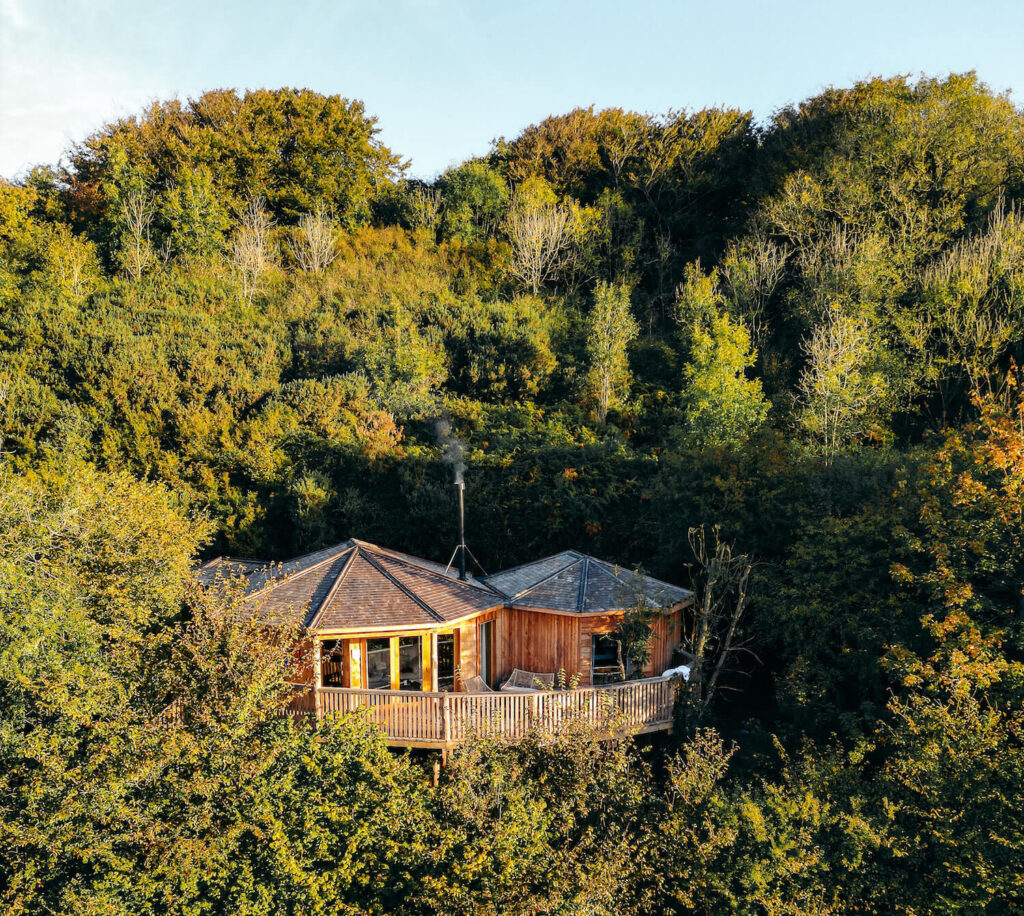 Surrounded by Devonshire countryside, each house is hand crafted to create a delicate balance of opulence and nature complete with boutique-style interiors and a location that can only be described as heavenly.
One of the largest treehouses available through Canopy & Stars, it is the exquisite attention to detail that sets The Nest above the rest. With luxury at every turn, from padding across the underfloor heating watching a film from the super-king size bed or ambling down to your private courtyard complete with wood fired hot tub, there is joy in every facet of this stunning getaway.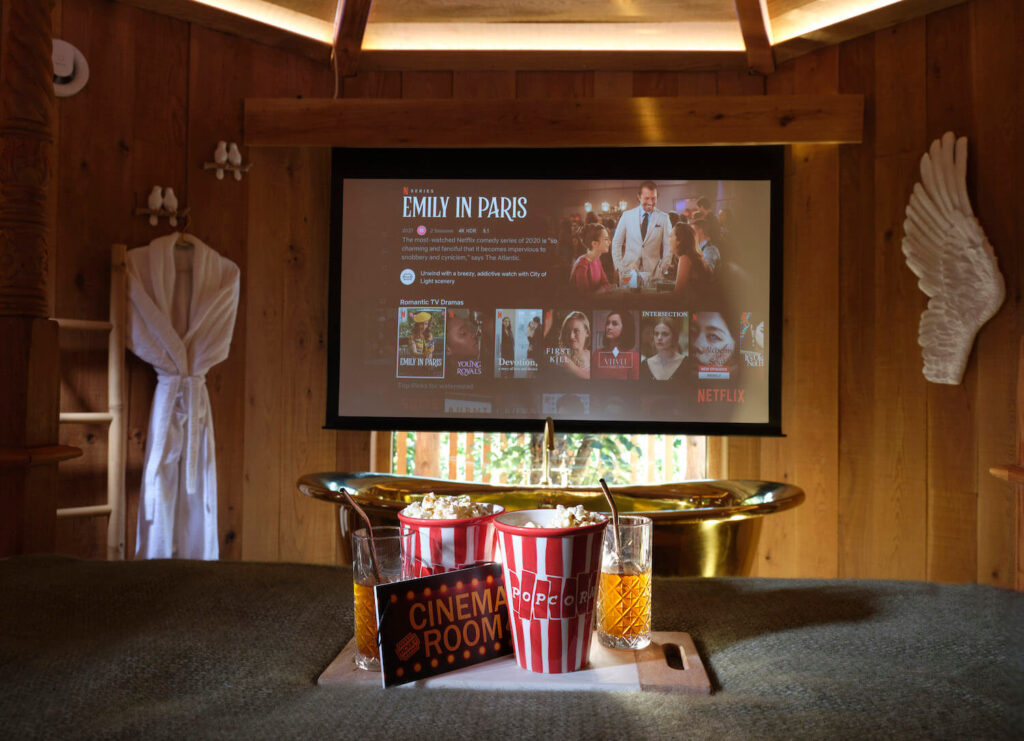 Created with a commitment to sustainability, exquisite interiors meet natural beauty in this sumptuous luxury treehouse. Just a few feet away from the decadent bed sits a double gold bath. Perfectly made for two this handmade bathtub, crafted from pure brass is both heat retaining and sustainable so you can enjoy a long luxurious soak in a bathtub good for body, soul and conscience.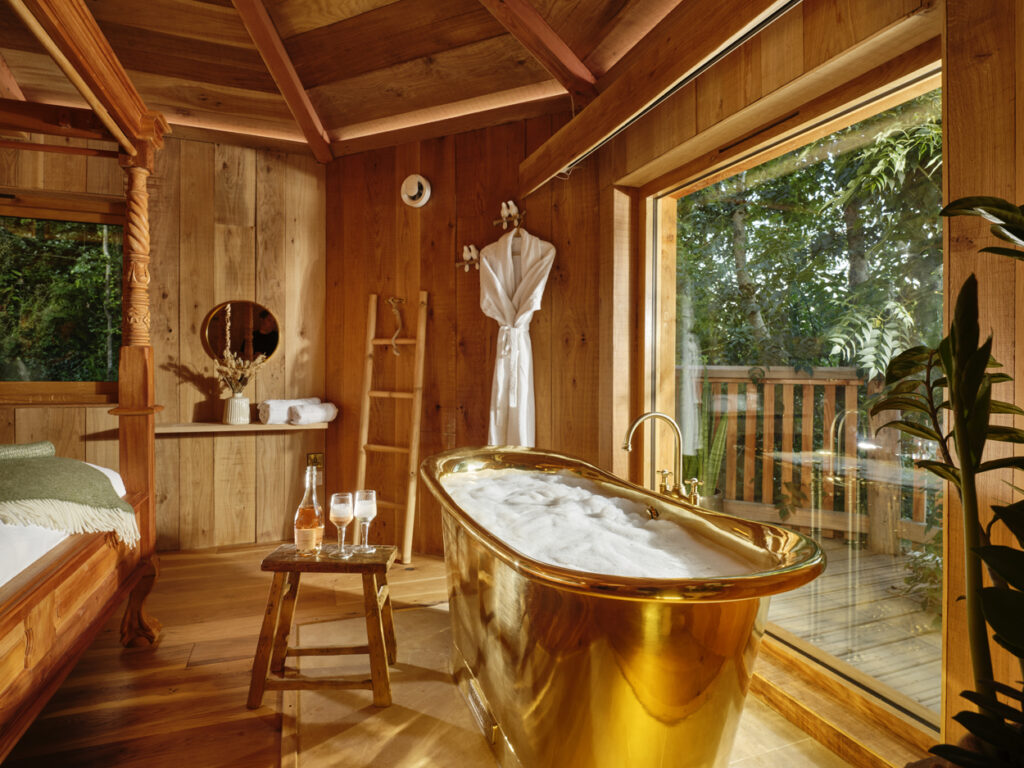 Fully protected to maintain is gleaming appearance; this opulent bath brings the sunshine indoors whatever the weather may be.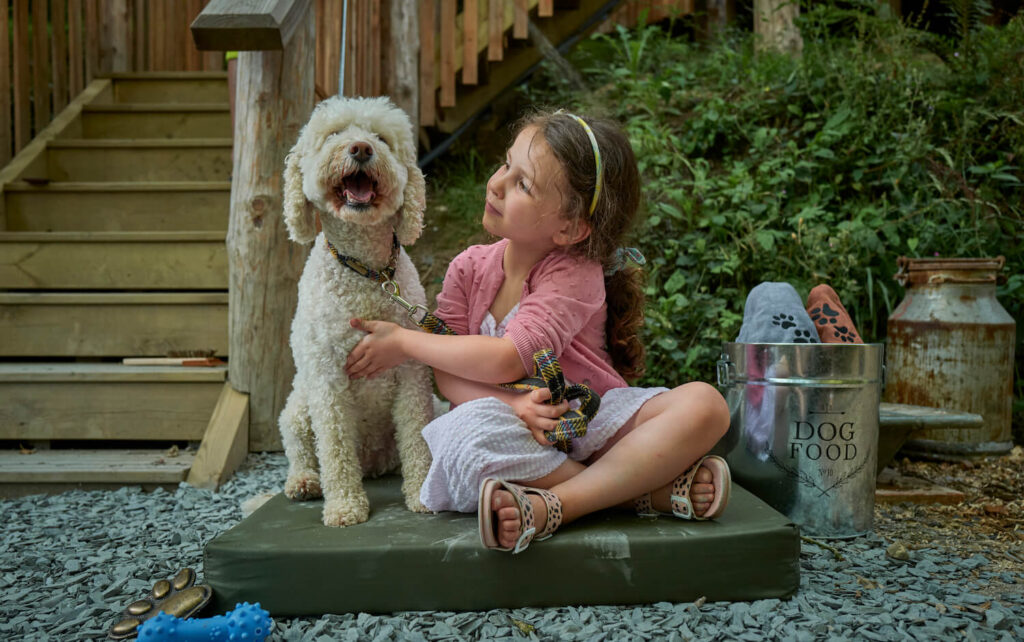 Whether you enjoy the coast, countryside or ethereal woodlands, the Sleepy Owl gives you the best of all three. Just a skip from some of the UK's most beautiful beaches and endless countryside to roam, The Nest is the perfect base from which to explore this magnificent part of the world. And, they even love your furry friend as much as you do, so while you relax in the hammock, or sink into the luxury gold bath, your dog can share the pamper at the doggy spa before curling up in a cosy bed just for them.
For more information visit: The Sleepy Owl