Designed with adults in mind Barnsley House Hotel is a Contemporary escape combined with the elegance of a stunning 17th century manor.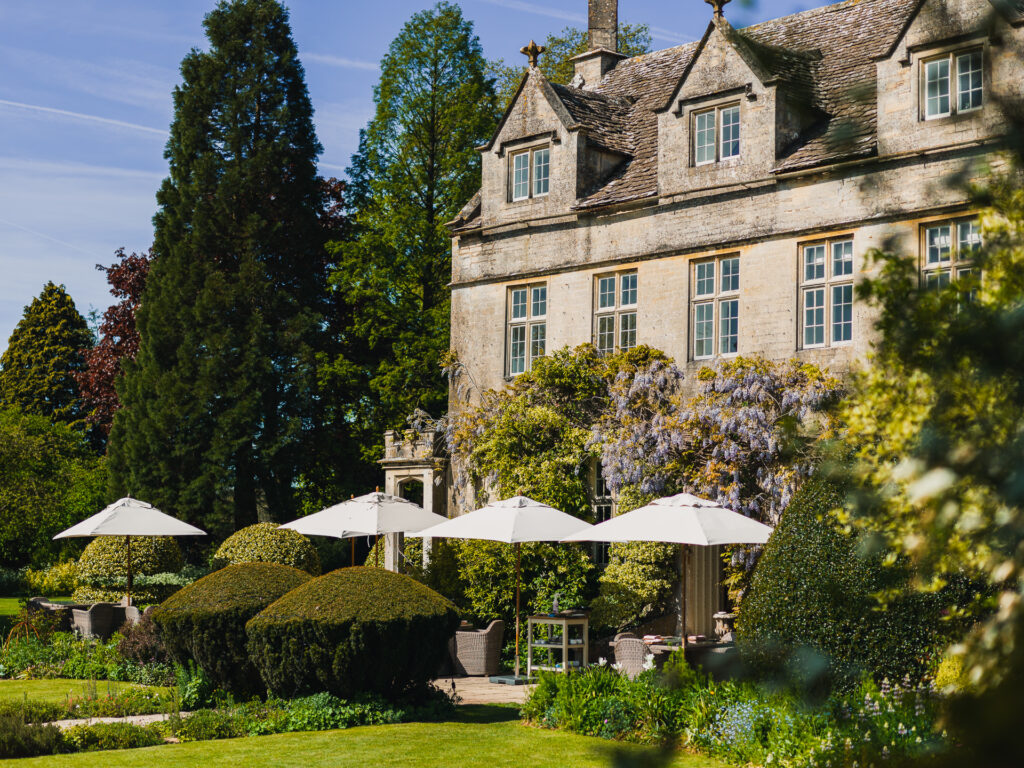 Nestled in the heart of Barnsley Village, this unique destination is immersed in the rolling hills and utopian vistas of the world renowned Cotswolds scenery. Indicative of a quintessential country retreat Wisteria tumbles down the warm stone exterior with pure picture perfect style, whilst the surrounding gardens burst with life and colour.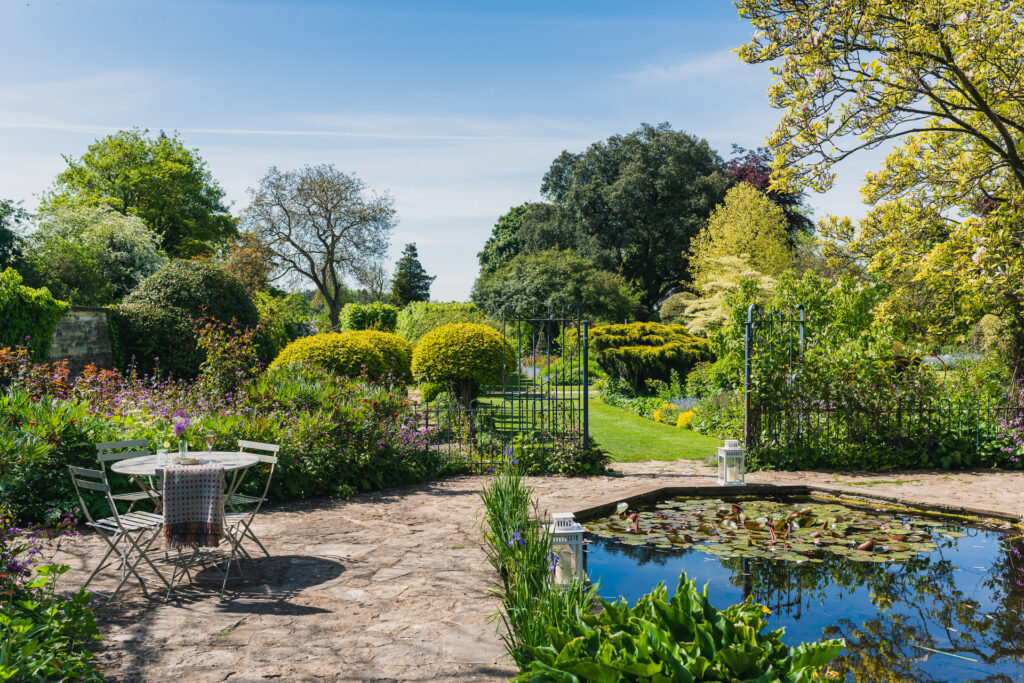 Designed by legendary Garden Designer Rosemary Verey who resided at Barnsley House prior to its reanimation as a luxury hotel, the grounds are an idyllic masterpiece. Responsible for designing gardens for Elton John and the Prince of Wales, Rosemary created the grounds of Barnsley House in the 1950's and today they form the stylistic heart of this magical destination.
Inside, the country chic vibe continues, cleverly infused into a contemporary haven. Interiors are immersed in a soft palette of muted tones and delicate wood that soothe and calm creating a warm and elegant aesthetic, whilst the old and new merge seamlessly in a symbiosis of heritage and creative modern-luxe.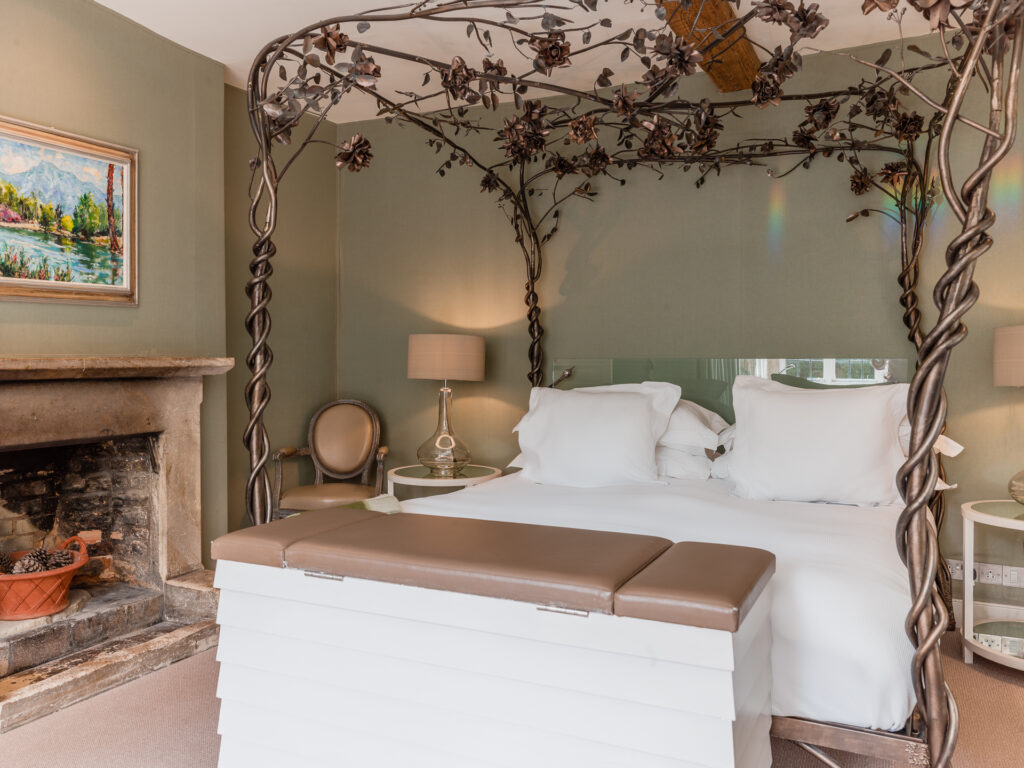 Bespoke chandeliers crafted from plant pots and rows of watering cans lend a quirky, inviting touch that pays tribute to the past, whilst tranquil sleek design, Bose speakers, Nespresso machines and carefully curated furnishings place this hotel firmly in the luxurious present.
Each room is beautifully unique, but for the ultimate in country getaway the Secret Garden Suite steals the show. Passing through the door to your own private retreat you enter a world removed from reality and immersed in luxurious romance. Curl up on the sinkably soft sofas, relax in the magnificent four poster bed, or immerse in the magical copper spa bath beneath the stars in your very own private garden.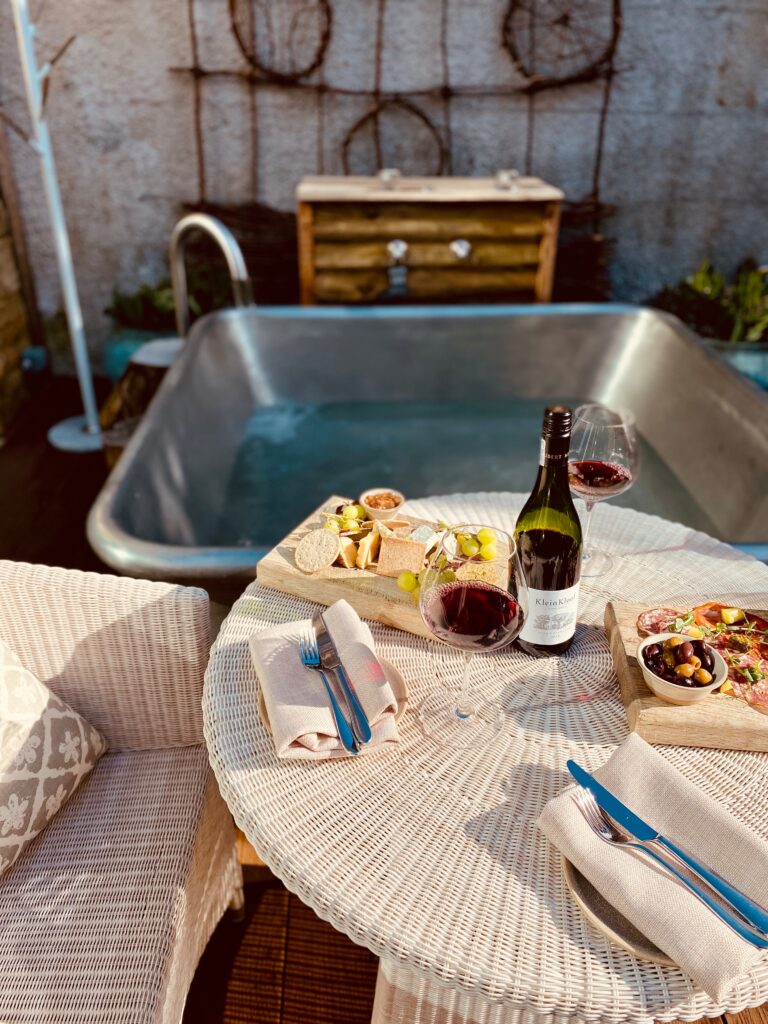 Handcrafted from pure copper and completed with a rustic-luxe artisan tin finish, this decadent, eco-friendly spa bath makes Barnsley House the ultimate Romantic Cotswold retreat. Perfect for stargazing, sundown cocktails or relaxing with something bubbly on a fine sunny day, the Alvius bath is perfect whatever the weather.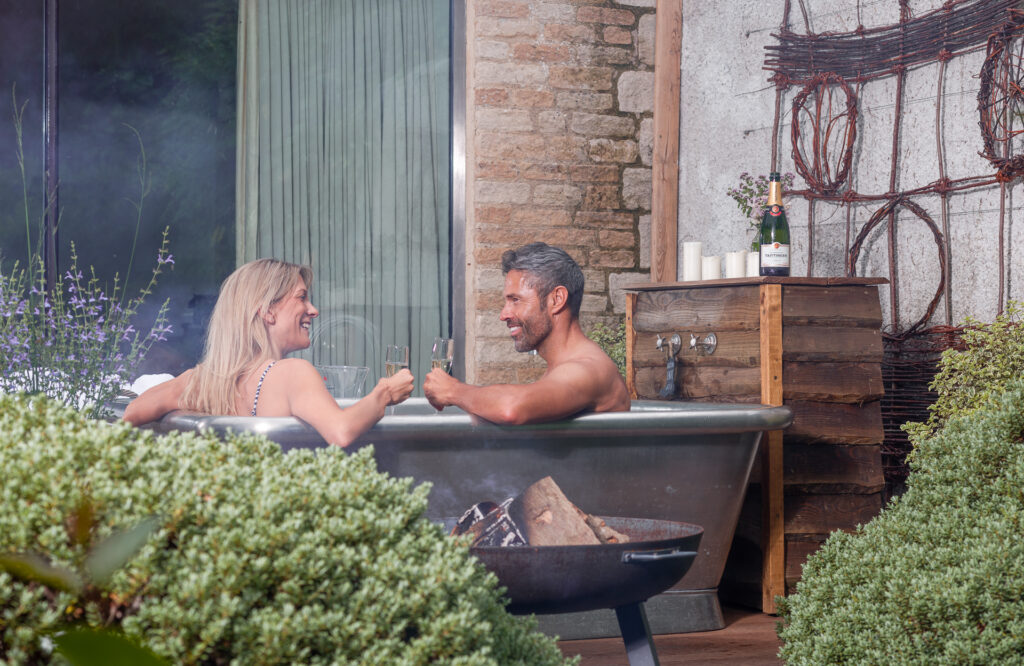 With the countryside at your fingertips, divine dining at the Potager restaurant providing dishes made from locally sourced produce, and vegetables and herbs from the kitchen garden, roaring log fires and idyllic seclusion Barnsley House is a magical jewel in the Cotswold crown.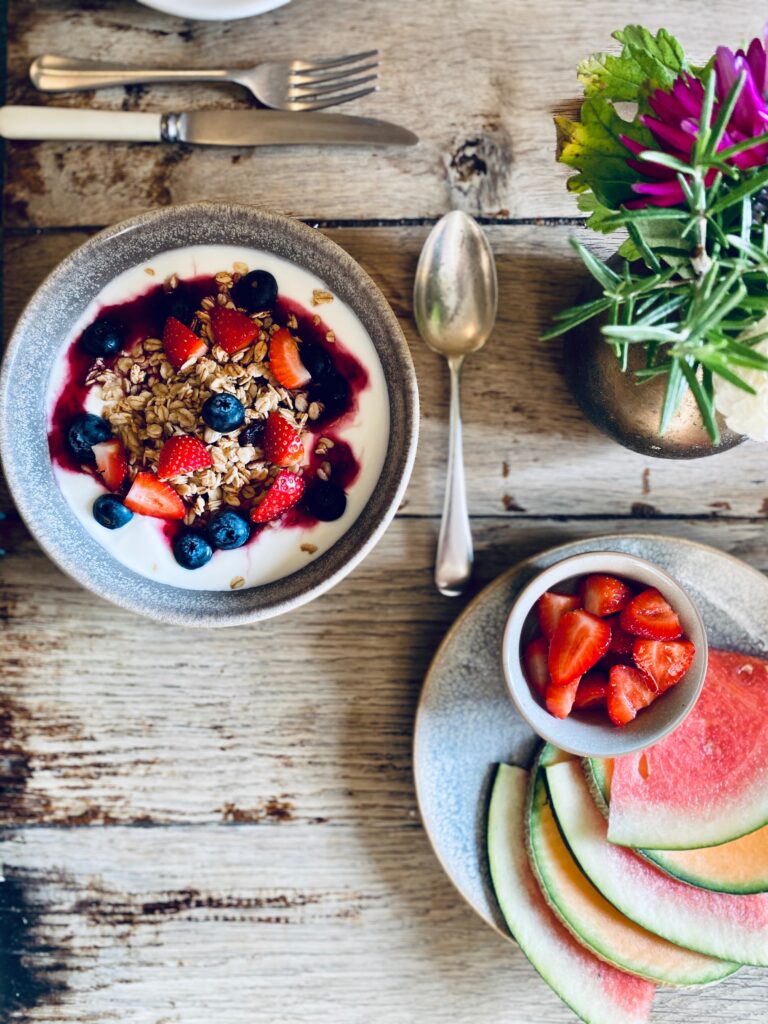 A sophisticated destination where peace is paramount, tranquility reigns supreme and indulgence is key, there really is no better place for that perfect romantic escape.
For more information visit: Barnsley House Hotel