The Bloomsbury Hotel in London has recently undergone a restorative transformation. A 1928 Grade-II listed building by acclaimed architect Sir Edward Lutyens, the Hotel celebrates the artistic hedonism of the infamous Bloomsbury set who lived, created and studied together in this iconic location.
Showcasing an elegant and lavish vibe, exuberance is tamed with contemporary lines to create a modern take on 1920's glamour. Each of the luxury studio suites embrace a sense of calm and space with sweeping entrances, sliding doors and earthy natural tones. Peeking from behind stunning art-deco screens, freestanding William Holland copper baths lend a decadent nod to Art Deco Heritage. Lavish and opulent, with an effortless grandeur, they exude relaxed sophistication whilst hinting at the hedonism of bygone times.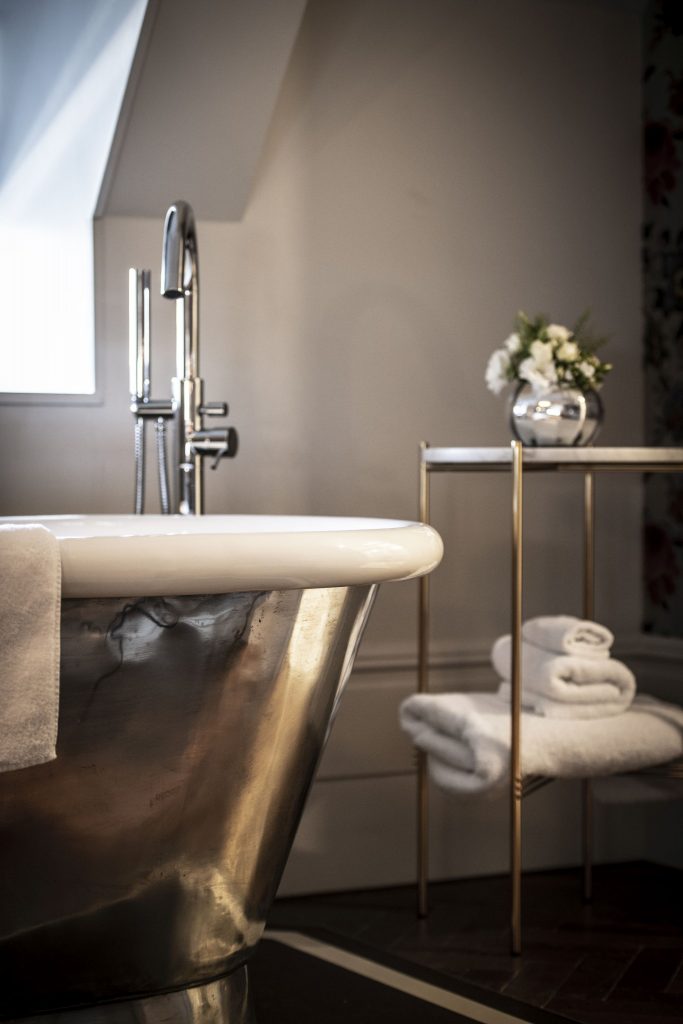 Each handcrafted copper bath is completed with a rustic tin finish. Created using traditional artisan techniques handed down through the generations, the history and narrative contained within the sweeping tone and texture of each and every bath mirrors the creative energy that infuses the entire venue.
A cocktail of Deco-modern design with a mixer of maximilism and a dash of romance, The Bloomsbury would definitely suit Virginia Woolf's artistic sensibilities. Bespoke Murano glass chandeliers reign over the show-stopping Coral Room; voluptuous scallop-backed sofas recline beneath sketches by illustrator Luke Edward Hall, whilst Damson velvet and fringed light fittings add a homely yet opulent quirk to the interior design.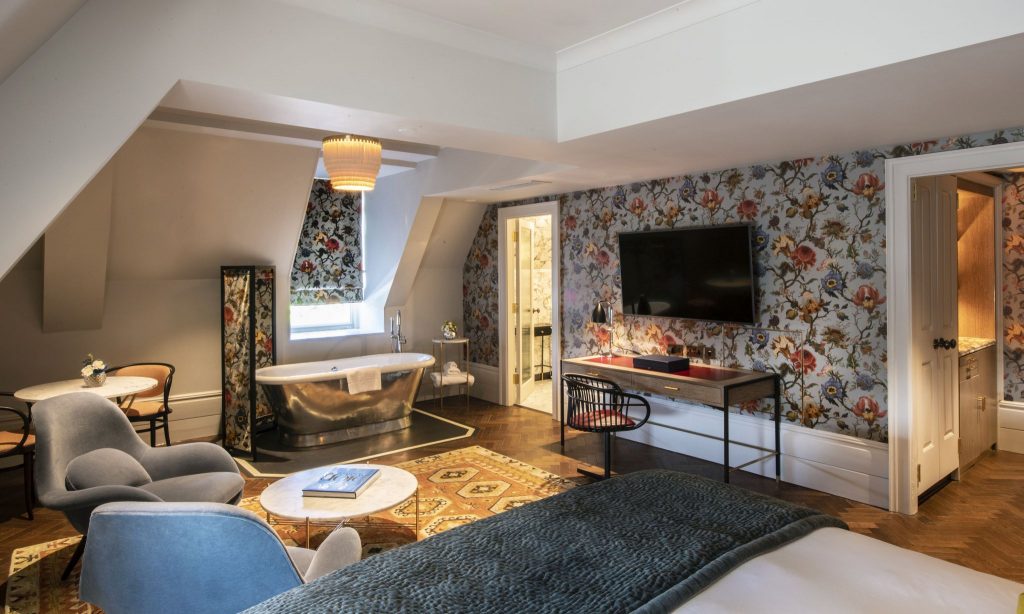 Subtle connections to the areas artistic melting pot are found in the details, from carefully selected works of fiction, to cocktails named after the key members of the Bloomsbury Set served in the jazz-age bar, or taken beneath a warm heater on a crisp winter's night on the Dalloway Terrace.
The old school romance, 1920's opulence and artistic infusions make The Bloomsbury an enigmatic and alluring destination. Full of beautiful spaces, stunning details and welcoming homely additions, if there was anywhere to inspire creative flair whilst absorbing the sights and sounds of London, then this is definitely it.
For further information visit: https://www.doylecollection.com/hotels/the-bloomsbury-hotel