Dating all the way back to 1212, the history of Burley Manor makes for a fascinating read. Featuring knights, princes, colonels and traitors the twists and turns of this English tale are a historical writers dream!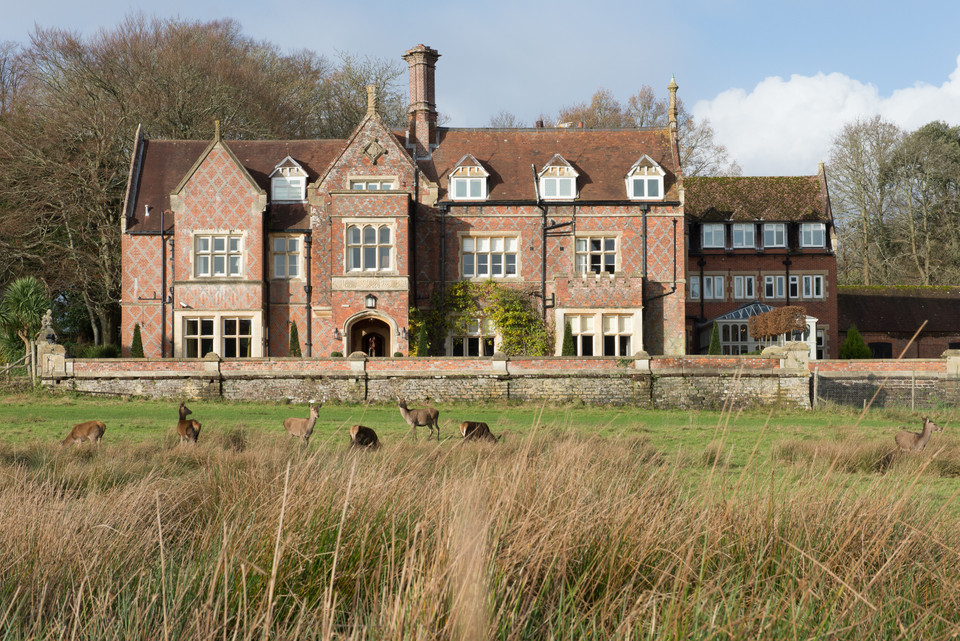 For the last century however, Burley Manor leads a less tumultuous existence. Converted to a luxury hotel back in 1935, apart from a short spell as a military HQ during the war, the Manor has welcomed a steady stream of guests wishing to escape to the country for a taste of the good life.
Selected as one of the UK's Ten Cosiest Hotels this delightful destination can be found nestled on the edge of the New Forest's rolling downs. Set in eight acres of stunning grounds alongside Burley Park, the famous Red Deer Sanctuary, wildlife enthusiasts can watch these enigmatic creatures as the mists rise in the pre-dawn light.
Inside the hotel, interiors boast an explosion of rich fabrics and design treasures, with an abundance of cosy spots and sinkable armchairs perfect for relaxed pre-dinner drinks. Designed to feel like home, each suite features relaxing nature inspired tones, eclectic artwork, sumptuous furnishings and soft lighting for a luxurious and restful escape.
Deer View
For those looking for a memorable stay with a difference, the launch of Deer View in late 2020 could be the perfect fit. Tucked away within the grounds Deer View is a luxury double oak Shepherd Hut offering stunning views over the gardens and deer park. Hand crafted to the highest detail, these bespoke huts are perfectly unique in every way.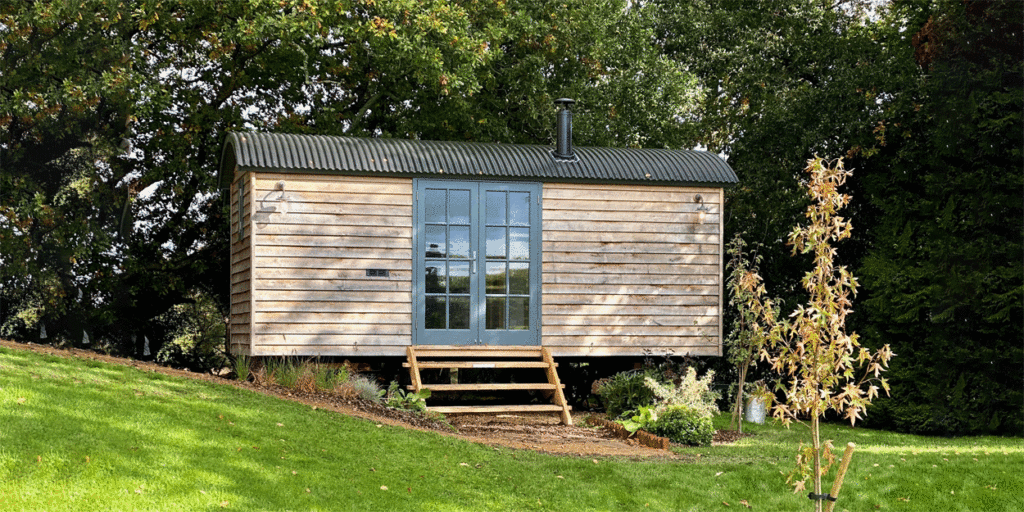 Featuring a comfy lounge to kick back and relax, shower room, kitchen, even a wood burner for snug cosy nights, Deer View has everything you need for a magical escape.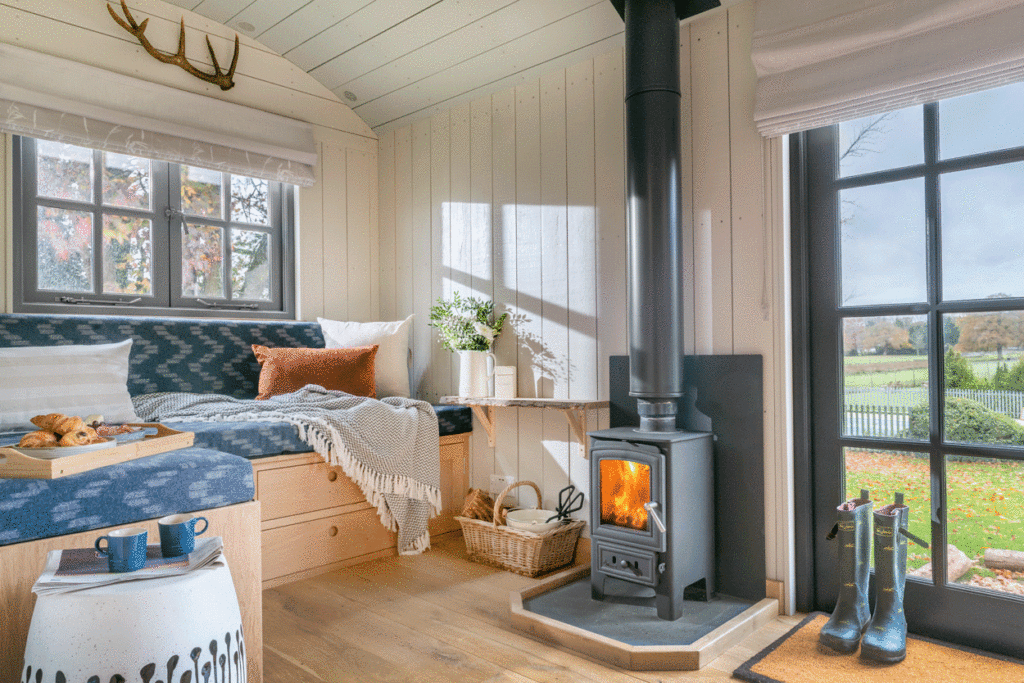 "Taking relaxation to a whole new level, through a glazed walkway, you'll find our stunning William Holland Verdigris Bateau bathtub. So, kick-off your wellies, pour a glass of wine and get ready to soak your cares away, enveloped in the luxurious aromas of your Temple Spa bath oils." – Burley Manor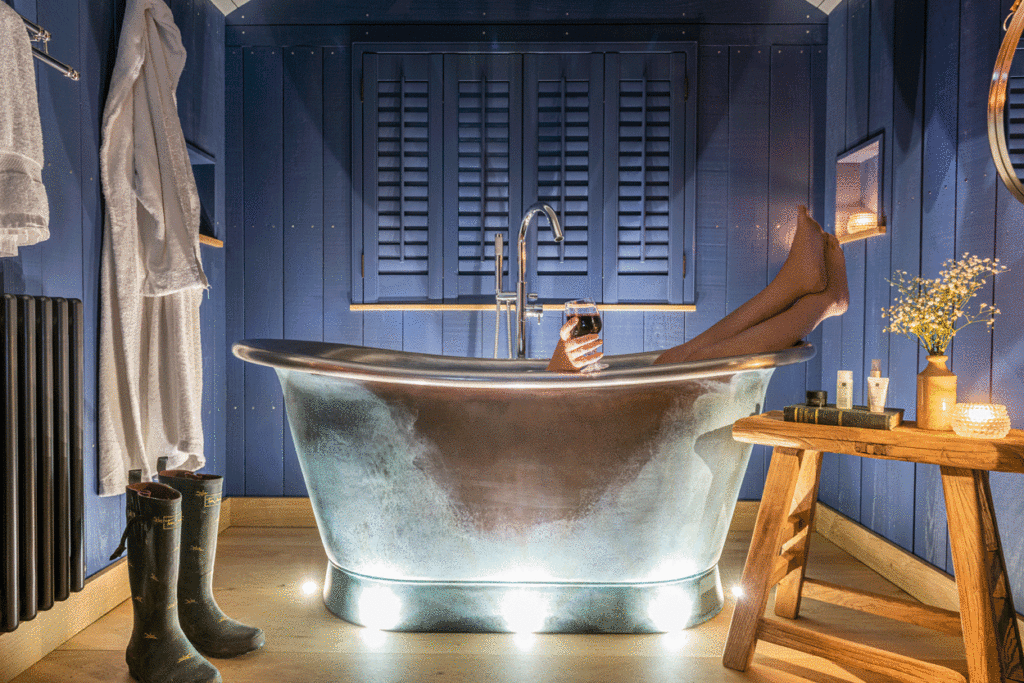 Through a wondrous glazed walkway our nature inspired Verdigris copper bath can be found. Designed to age in tune with the environment this bathtub is an organic work of art. As joyfully comfortable as it is exquisite, this bath invites guests to wind down, relax and simply just be.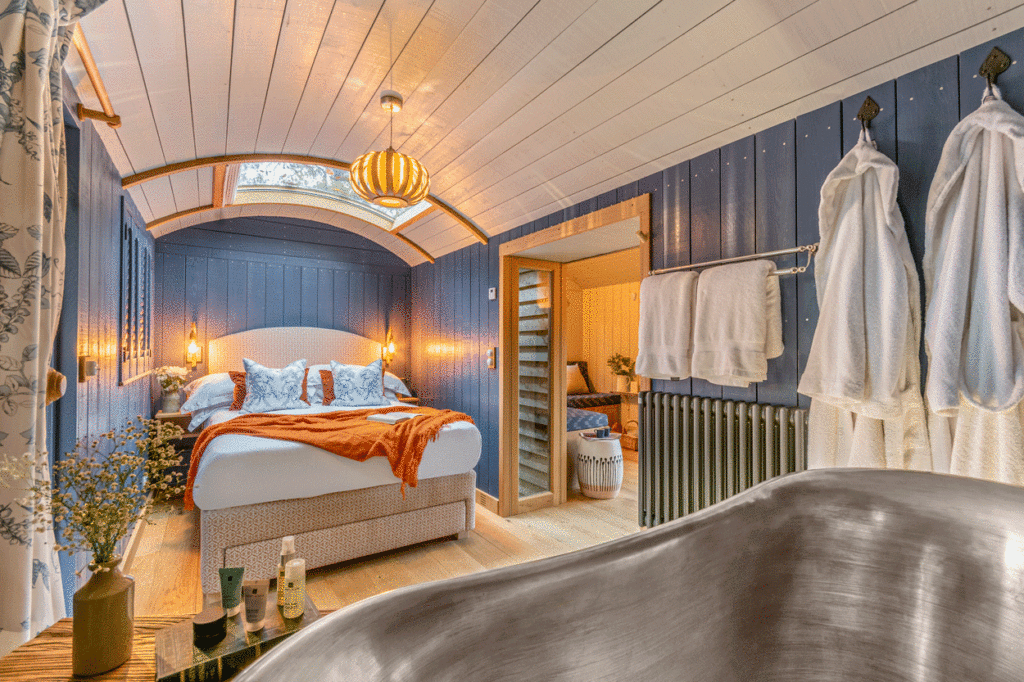 And if you really wish to keep yourself to yourself there is even a private garden out back complete with comfy seating, lanterns and festoon lighting to create an enchanting experience as you snuggle around the open fire.
For more information visit Burley Manor