Combining the glamour of the Belle Epoque Era with the luxuries of 21st Century design, the Hotel Garage is an artistic melting pot of style.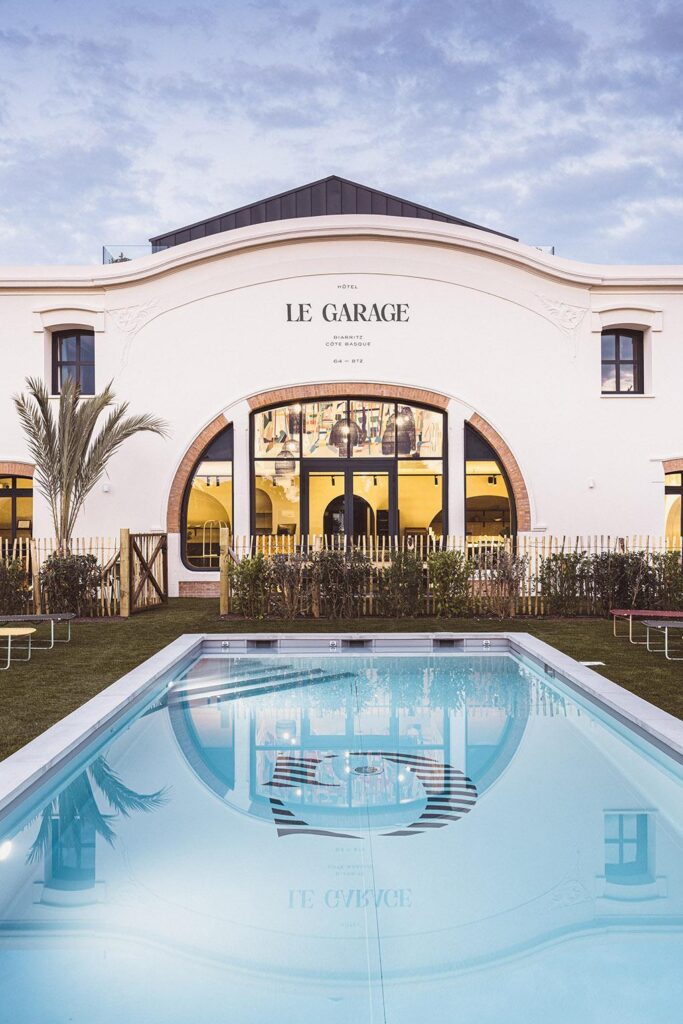 Situated close to the ocean in the elegant seaside town of Biarritz on the vibrant Basque Coast, this edgy neo-retro boutique hotel embodies a colourful vintage spirit in keeping with its past. Boasting incredible architecture dating back over a century, its iconic arch shaped door was once the entrance to an aero club, then a luxury automobile garage for the wealthy clients of The Regina Hotel before its final transformation in to the wonder that it is today.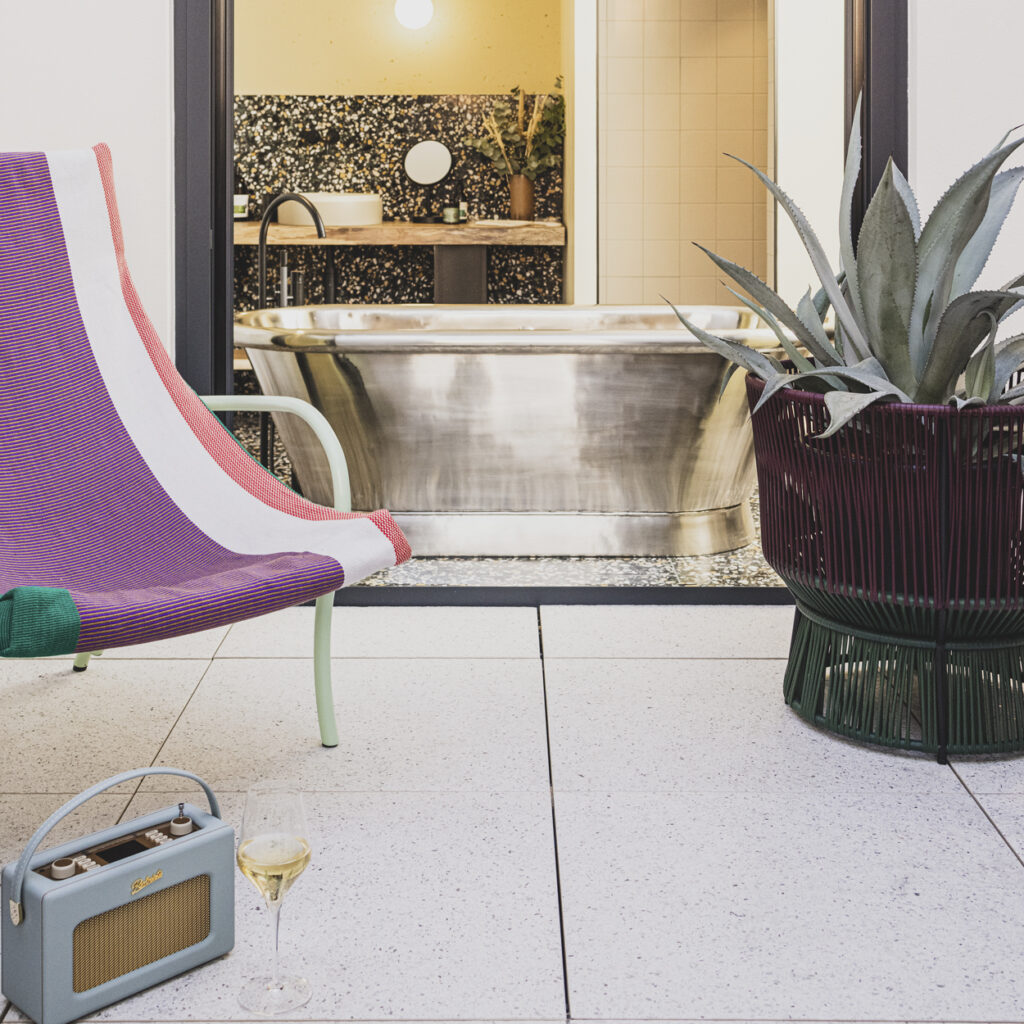 Full of pure uninhibited luxury, the eclectic, casual and avant-garde style of the rooms is both unassuming and beautifully refined. With relaxation and friendliness at its core, this is a luxurious home from home suited to solo travellers, couples or families looking for a creative and convivial atmosphere with a carefree vibe reflecting the Basque lifestyle.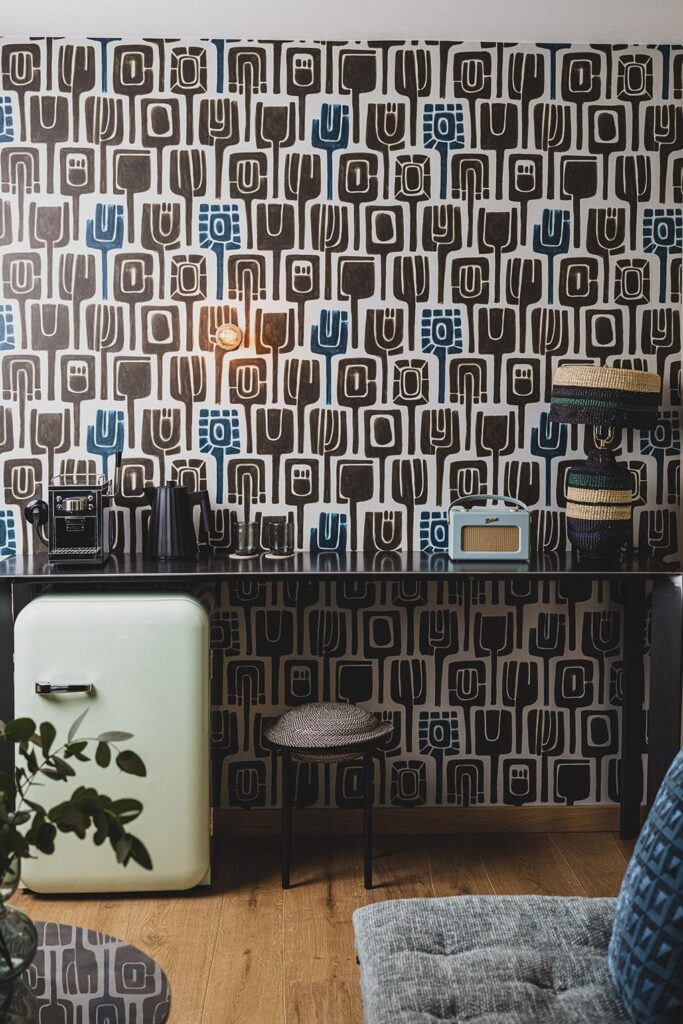 Featuring bold prints, vintage features and luxurious detailing the freedom of style that characterises the interiors is classic of the Avant-Garde genre. With an 'anything goes' spirit, geometric shapes, stark colour contrasts and an unconventional vintage twist combine to create an intriguing vibrancy full of warmth and creative flair.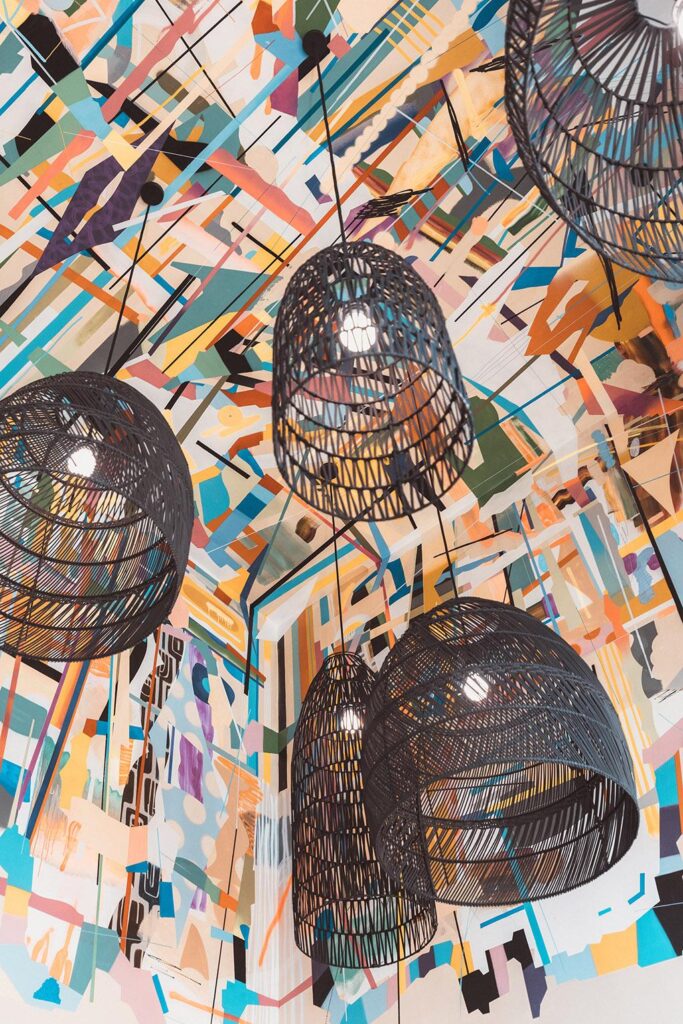 With an emphasis on Neo-Retro design the key to this hotels ambience is its ability to combine the past and present in an aesthetically seamless form. Hints of Retro style in candy shades, pendant lighting with a 60's vibe and curvaceous furniture all lend to the overall trend of stepping into a world of vintage glamour with the comfort of contemporary life.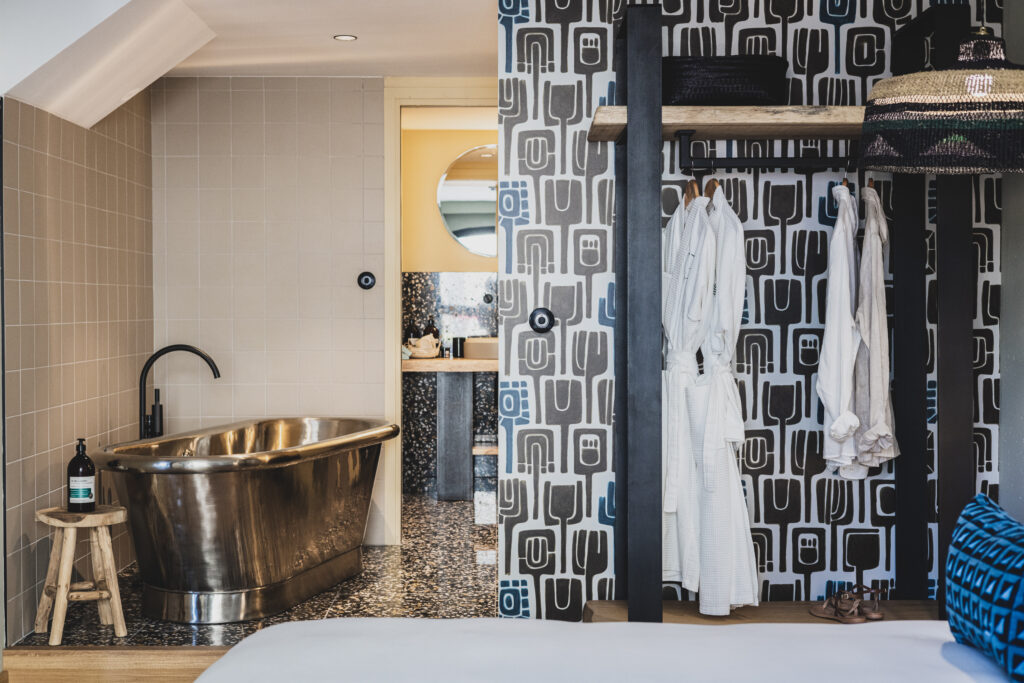 Each of the 27 luxury suites has its own unique twist from monochrome marble floors, to sweeping stone sinks and magnificent copper and tin baths in a range of bespoke finishes that pay homage to the mix of vintage and modern aesthetics.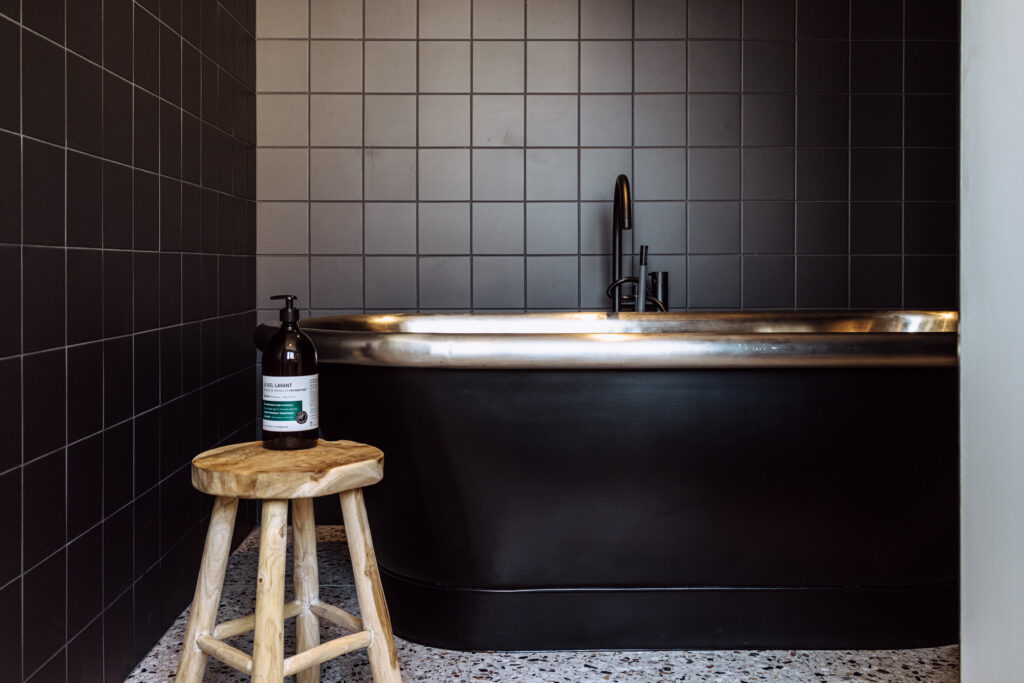 The freestanding bathtubs perfectly made for two are handcrafted from pure copper. Heat retaining and designed for long luxurious soaks, the unique finishes of deep charcoal enamel and artisan tin compliment the 60's monochromatic vibe and love of raw materials.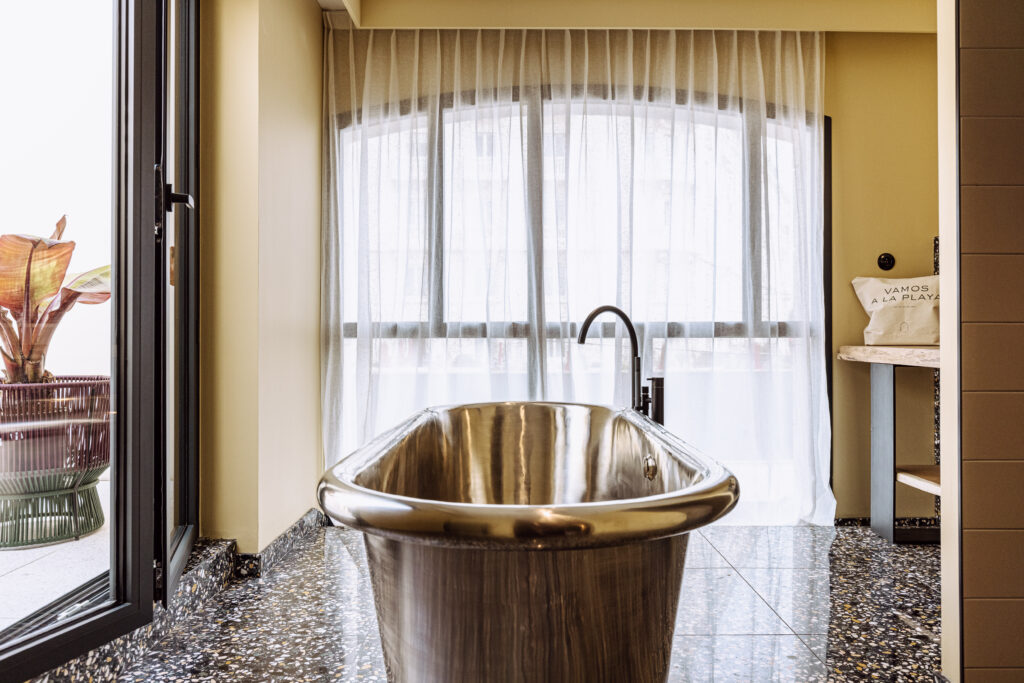 The embodiment of the past and present combined in one perfectly formed bath, these luxury copper tubs are the perfect addition to this Avant-Garde destination.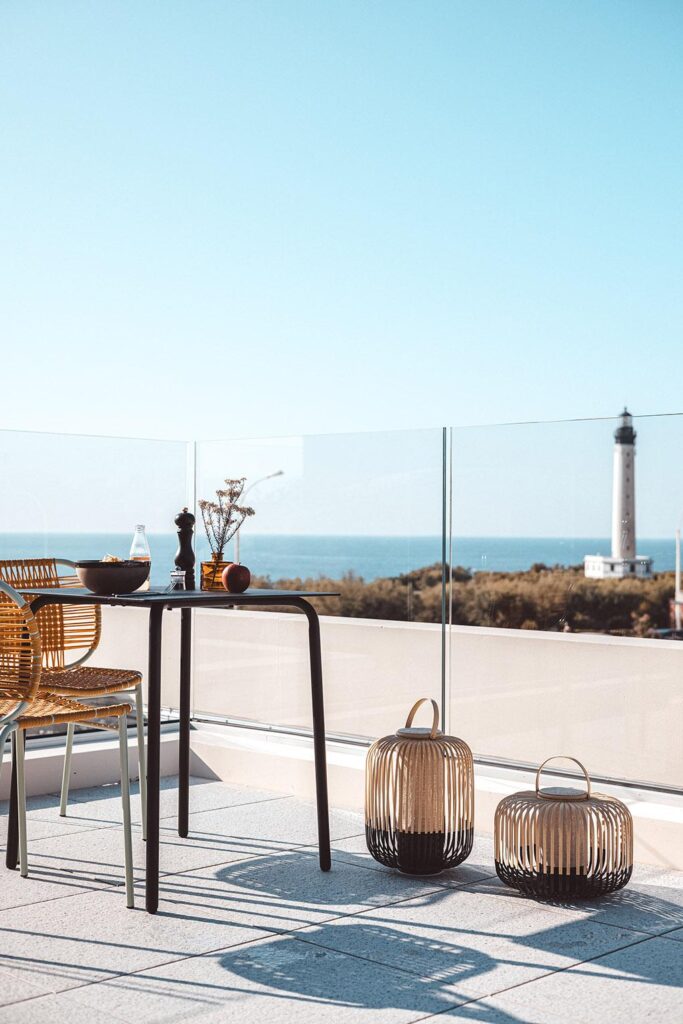 With stunning terraces and a pool facing the ocean this idyllic setting is the new place to be in Biarritz. Gourmet dining, an eclectic atmosphere, sunshine and sea views…. What more could you want!
For more information please visit: The Hotel Garage Biarritz