Over the coming weeks we will be sharing our inside knowledge and years of expertise to dispel the common myths surrounding Copper baths and celebrate the extraordinary qualities that make this product so unique!
Dispelling the Myths 1: Copper Baths take on the style heavyweights
We frequently get asked how heavy our copper baths are, and the answer is deceptively light! Their solid appearance and structural nature give a sense of gravitas and statement that implies a heavyweight tub. However on average our copper baths weigh only 45kg!
To put this in perspective, a Cast Iron bath weighs a monumental 250kg often needing reinforced floors and a whole team to install! At the other end of the scale acrylic baths weigh on average 50kg, but lack the quality and stability of their heavy duty counterparts.
By contrast Copper Bathtubs combine the versatility of a bath that is both light in weight with the exceptional quality, stability and beauty of a luxury bathtub made to stand the test of time.
It is this unique quality of Copper Baths that make them the perfect practical style statement for any bathroom design, including delicate or historic renovations.  Due to their lightweight properties our Copper Bathtubs have featured in every kind of interior and architectural design possible, from 13th century castles, canal barges and yachts, to treehouses where guests can bathe 30 feet above the ground beneath a canopy of stars.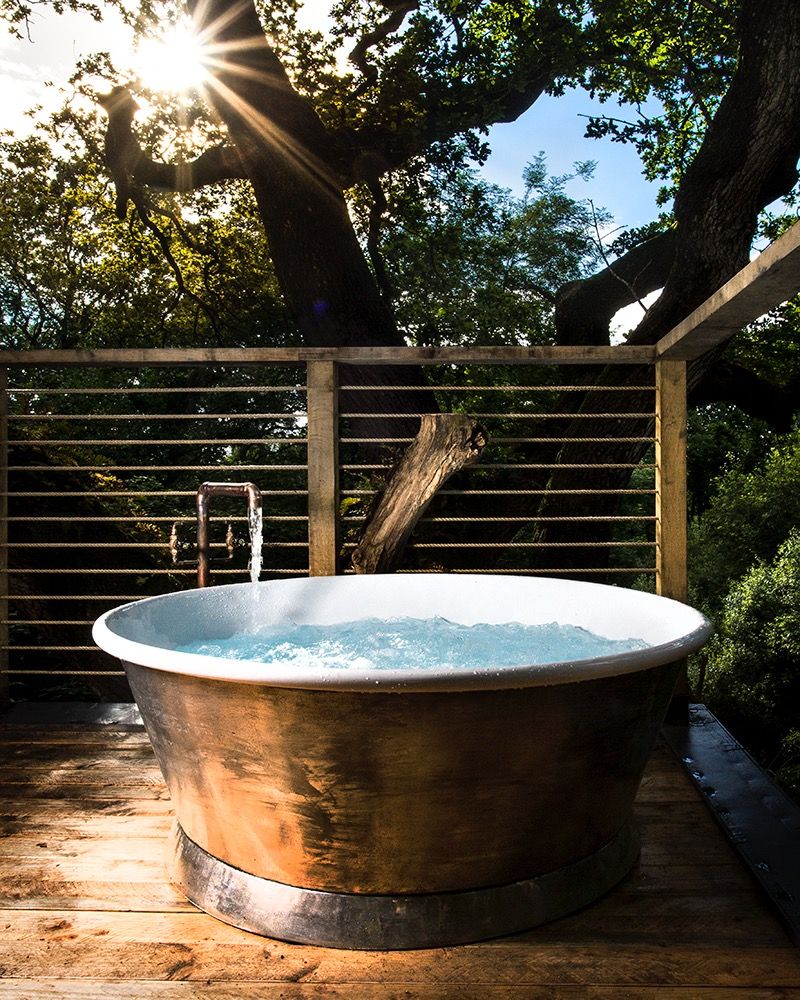 A William Holland Copper bath can literally be placed wherever your design heart desires!