Dating back to 1850, this stunning country mansion is a self-catering utopia set amongst the enchanting woodland of the rolling South Downs.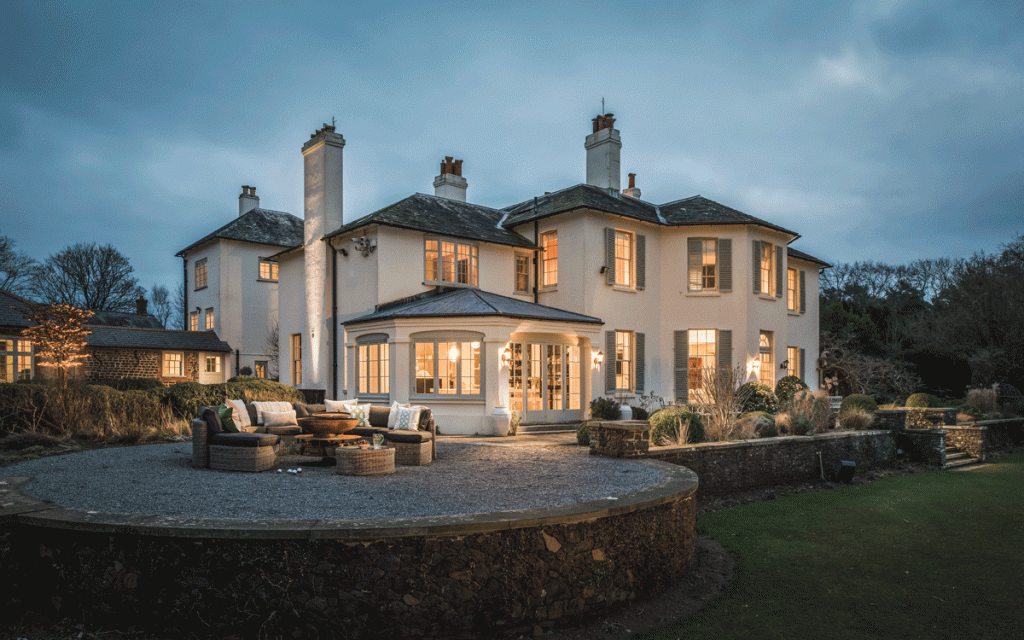 Secluded at the end of a sweeping tree-lined drive the magic of Ariabelle awaits. Nestled within the natural beauty of the South Downs National park, landscaped gardens lead you down to 40 acres of pristine woodland before reaching the idyllic banks of the river Roth which meanders through the private grounds.
Combining the glamour of a French chateau with the dream like qualities of a country retreat, vast windows frame the picture perfect views, whilst a treasure trove of luxury welcomes guests within.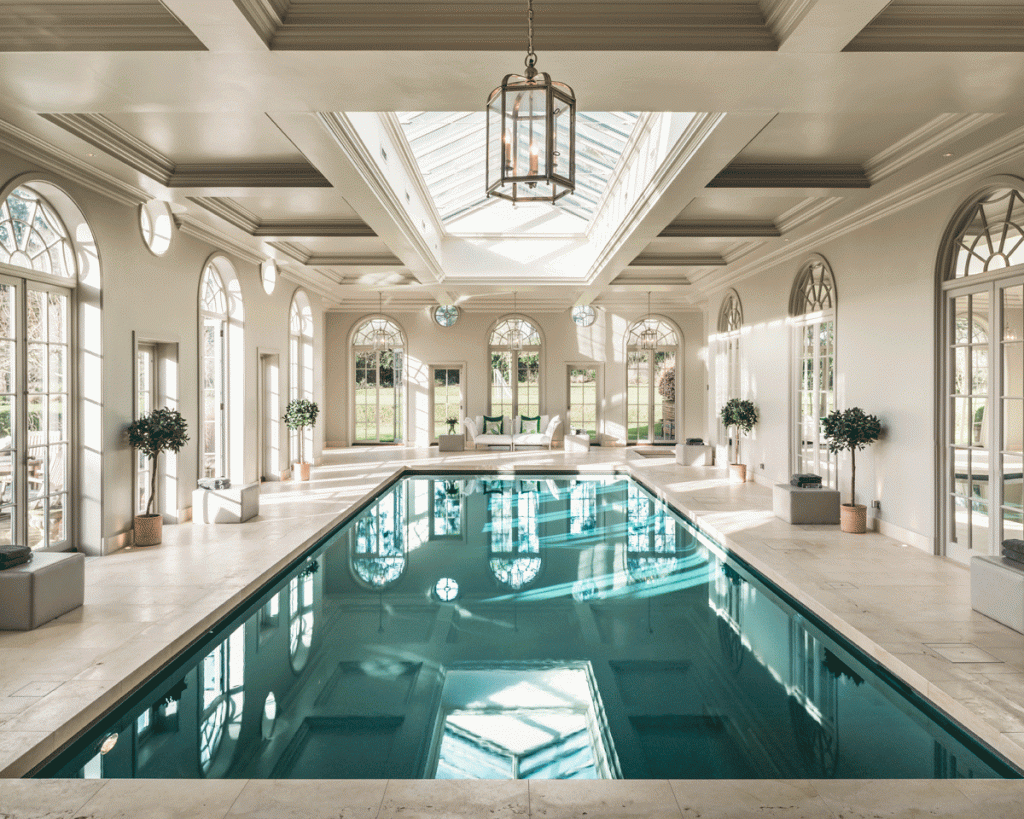 From the palatial swimming pool, sauna and steam room to the twinkling chandeliers bathing the interiors in dancing light, every aspect of the retreat is designed for relaxation and joy. Period oak panelling speaks of a majestic past, whilst intricate and eclectic tiled floors delight the eye.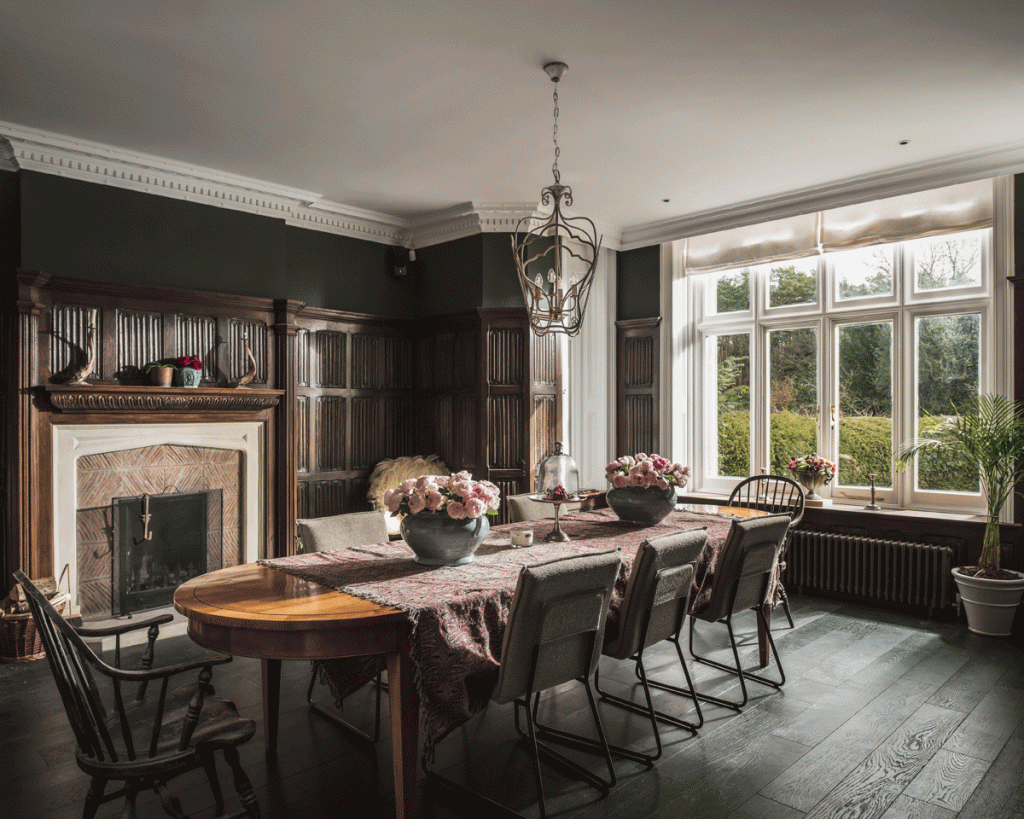 Sophisticated hues and French farmhouse chic infuse the home with a welcoming lived in luxury, whilst grand velvet sofas and four poster beds add the finishing touch of chateau grandeur.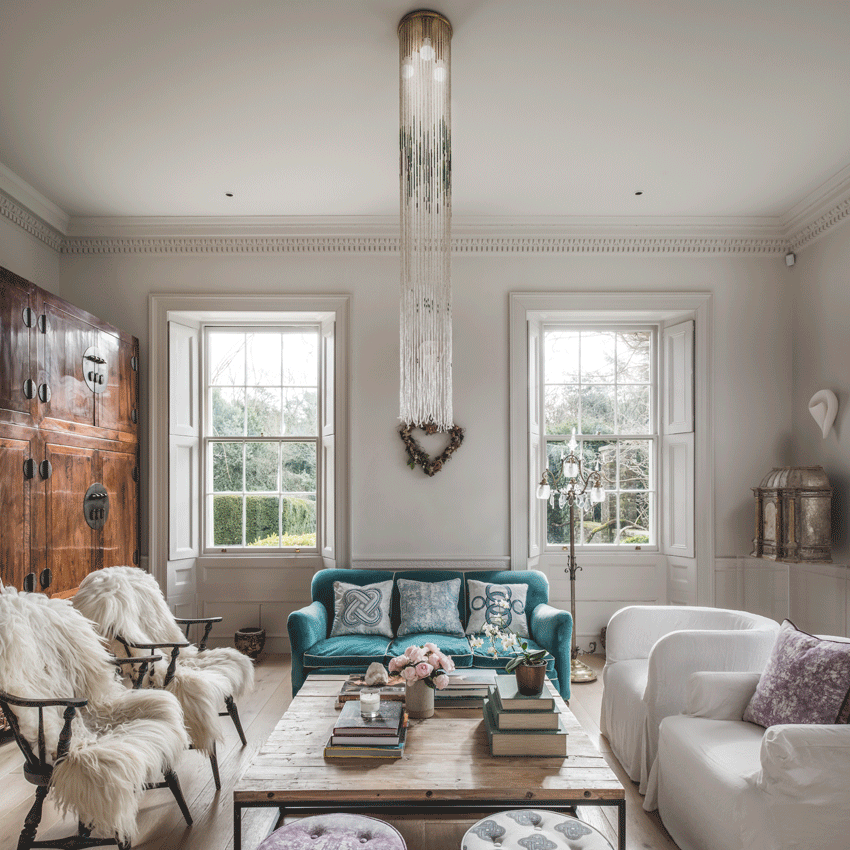 The breath taking beauty of Ariabelle is undeniable, yet the real magic is found within the attention to joy. Each room speaks of memories to be made and life to be lived. Children's rooms are filled with creativity and playfulness from the indoor treehouse and swing seat to the secret bunkbeds.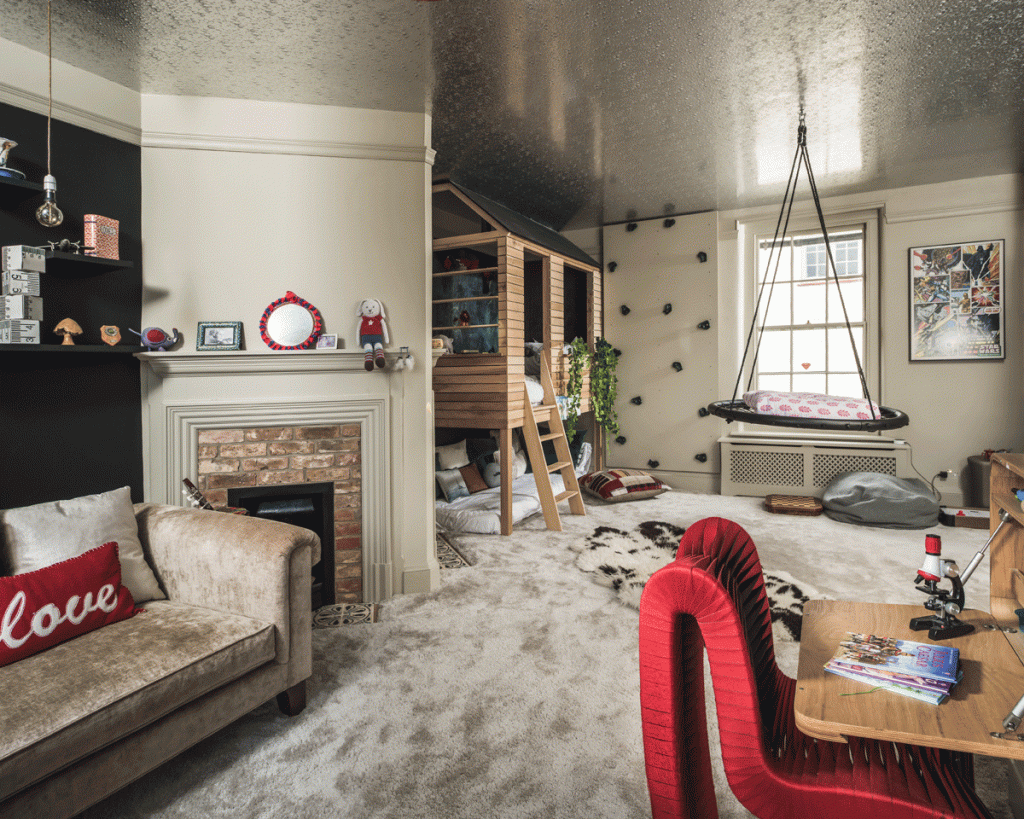 These rooms are not just a place to rest weary heads', they are every child's dream. Lights reminiscent of fluffy clouds on a summers day float above sinkably soft carpets, ladders ascend to secret spaces and a musical playroom complete with giant dolls house, all combine to create a  world of wonder for young guests.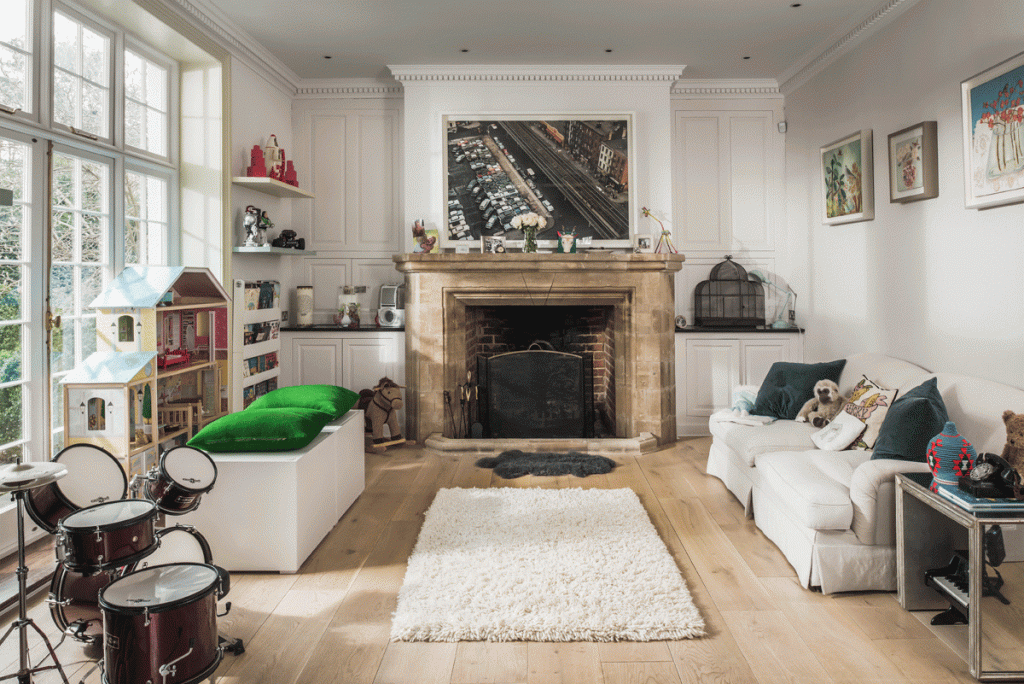 Outside the magic continues for children and adults alike. Fly down the zip wire, challenge fellow guests to a tennis tournament, or wander through the wildflower meadows before settling down beside the fire pit for an evening of laughter as the sun goes down. Then, once the adventures of the day have been exhausted, lay back and unwind in the beauty of the handmade Copper spa bath that gazes onto the private grounds. Crafted using traditional techniques and completed with the rustic luxury of an artisan tin finish, the luxurious majesty of this addition allows guests to immerse themselves in luxurious tranquility whilst gazing out over the idyllic natural surroundings.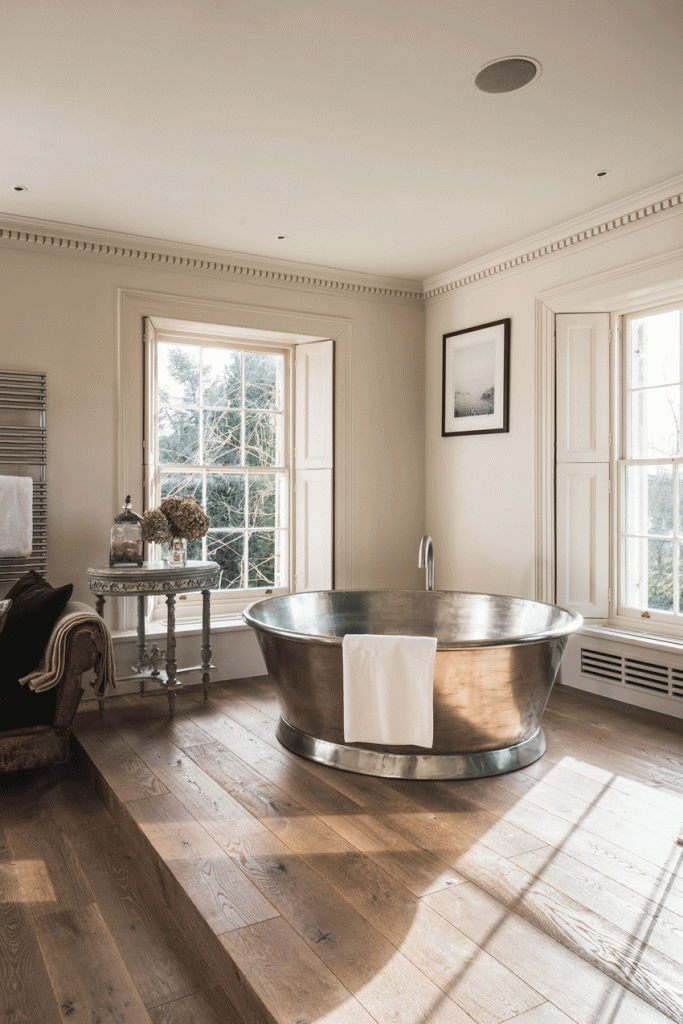 Featuring the William Holland Copper Rotundus bath with artisan Tin finish
Offering excitement and relaxation in equal measure, Ariabelle is sanctuary and adventure combined. Set within easy reach of Guildford, Bognor and the Goodwood Estate, there is entertainment aplenty, though we can't imagine why anyone would ever wish to leave.
For more information please visit: www.ariabelle.uniquehomestays.com