Owned and run by James and Rebecca Allison, Middleton Lodge is a Georgian country estate set within 200 acres of private farmland overlooking the enigmatic North Yorkshire Moors.
A contemporary twist on farmhouse chic, the lovingly restored interiors showcase renewed original features alongside modern luxuries. Think, charming honey-stoned buildings, vaulted beamed ceilings and graceful Georgian windows filled with an eclectic mix of regency, contemporary and traditional style for a "modern take on a country estate."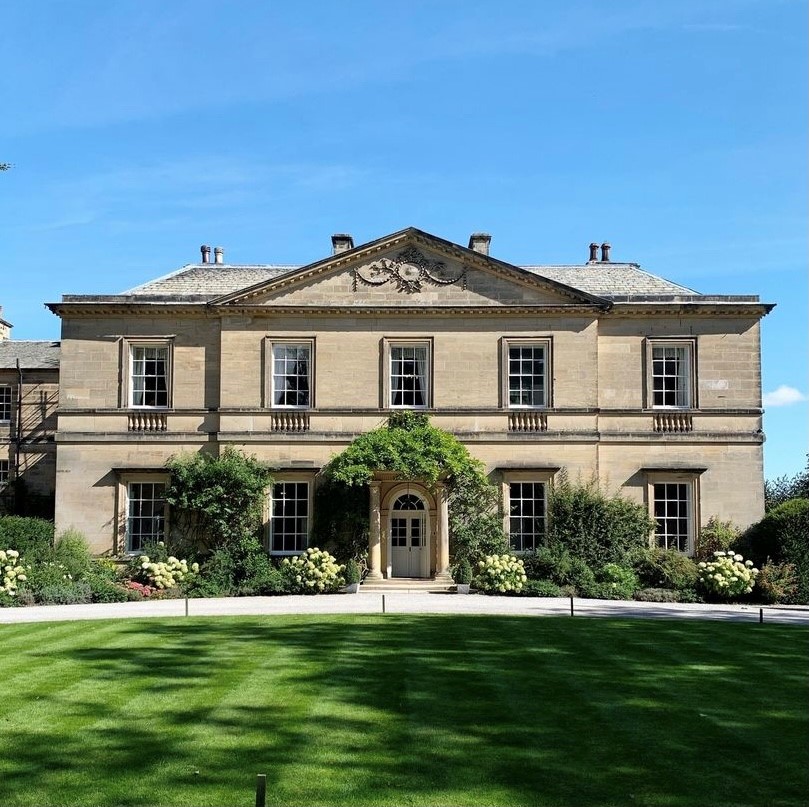 The Palladian Mansion built in 1708 is accompanied by the Coach House and Restaurant, Old Farmhouse, Old Farm and the Fig House, which together comprise this magical escape. All the interiors have their own unique charm and character, with most featuring roll top baths and king sized beds, and some… featuring the eye-catching and ultra-decadent, luxury copper baths.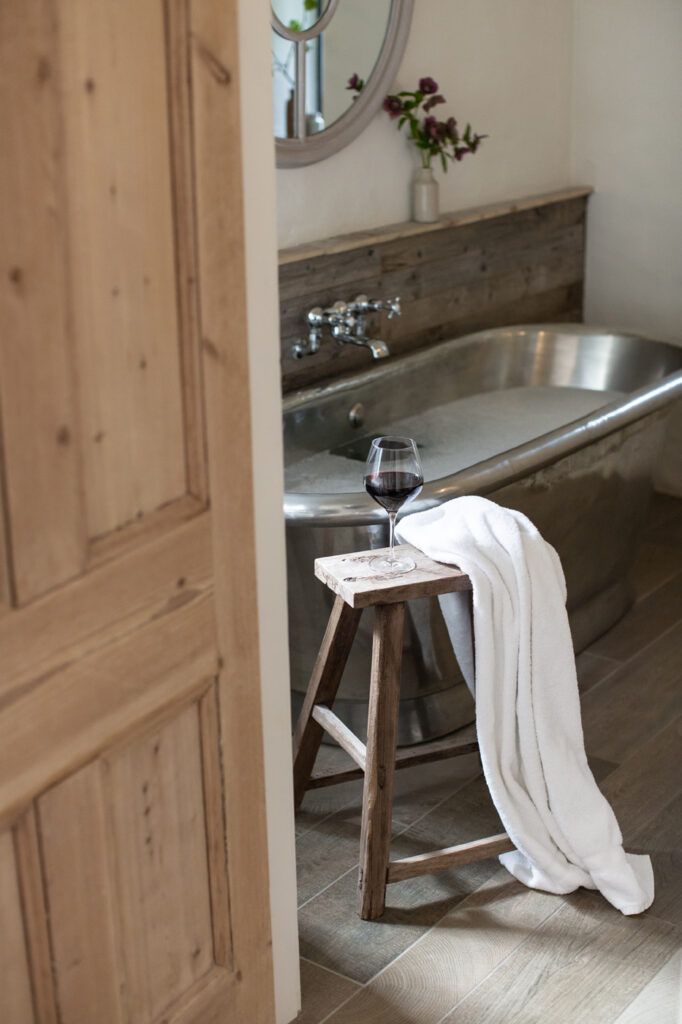 As James Allison's childhood home, the manor has been restored with true love and attention that can be felt throughout the estate. Luxurious, homely and infused with warmth, grand features are balanced with relaxed living to create a sumptuous and inviting destination.
Couples will particularly enjoy the new Dairy Cottage. Comprising a mezzanine bedroom with expansive living area, wood burning stove and huge William Holland round copper bathtub – there's also a tin Jacuzzi on the terrace looking out over idyllic fields and wild woodland.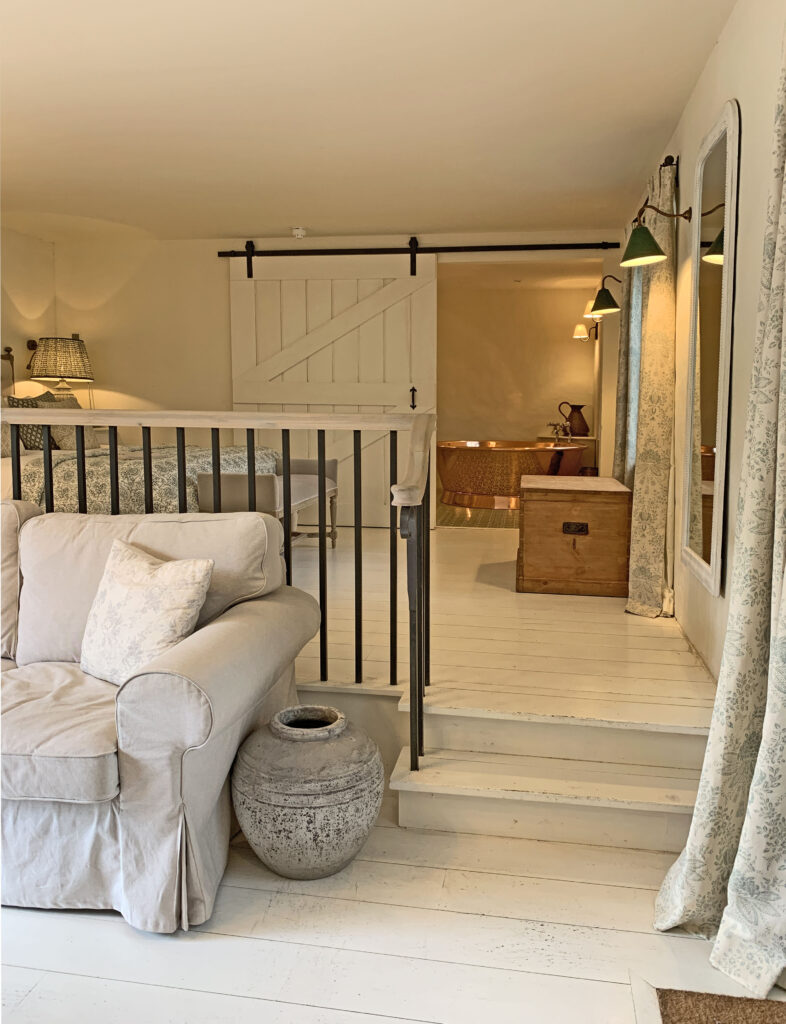 Handmade from pure copper and finished with a rustic-luxe artisan tin, this decadent outdoor bath is an eco-friendly take on the traditional hot tub. Crafted from sustainably sourced copper and run just like a normal bath using fresh spring water, this chemical free spa experience is good for the environment as well as your soul!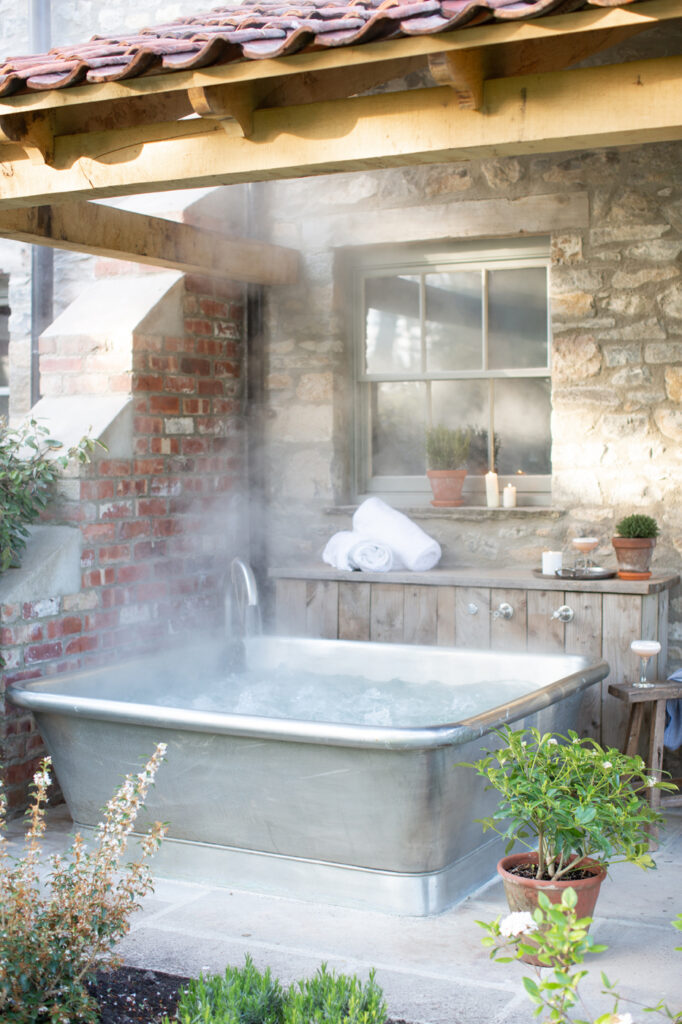 Sustainability is at the heart of Middleton Lodge. Heat comes from the grounds own wood chip boiler, waste is recycled as compost for the stunning gardens  and a private borehole produces crystal clear mineral water filtered through miles of limestone just for the estate.
If the food isn't grown within a few yards of the lodge itself then it is locally sourced, seasonal and free-range turning the 'estate to plate' goal into a reality. The walled Elizabethan-style kitchen garden designed by Tom Stuart-Smith contains a magical two and a half acres of apple, fig and peach trees, with abundant vegetable plots completing the self-sufficient vision.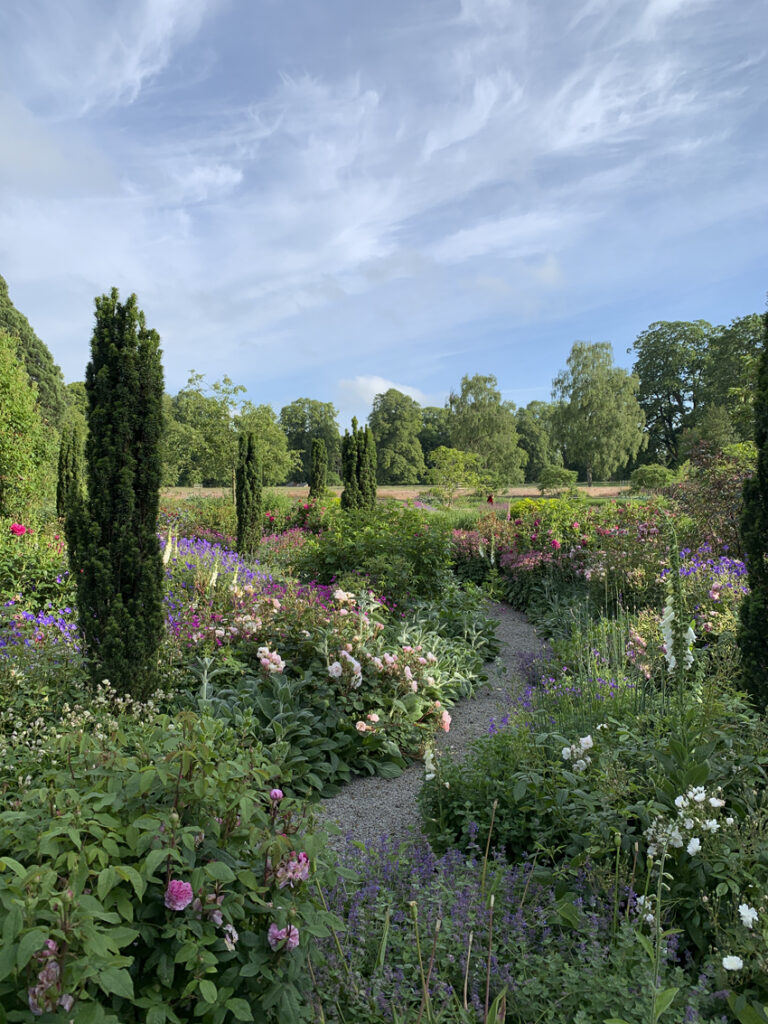 With such a glorious mix of sumptuous boutique accommodation, swathes of private grounds to explore by foot or complimentary bicycle, locally sourced and home grown fine dining and an outdoor copper bath to sink into as the sun sets, there really is no better place for a great country escape.
For more information please visit : Middleton Lodge
Creative Director: (architecture & interiors) Rebecca Tappin
Photographer: Cecelina Tornberg
Stylist: Fiona Humberstone