Brass basins, sultry shades and a flash of vibrant colour in this stunning cloakroom by Arior design proves even the daintiest of spaces can be full of character and flair!
Smaller rooms, whilst often forgotten in the grand design scheme can be extremely exciting spaces to transform. They offer the potential to create a sense of drama and impact in a room that nearly all guests will get to see.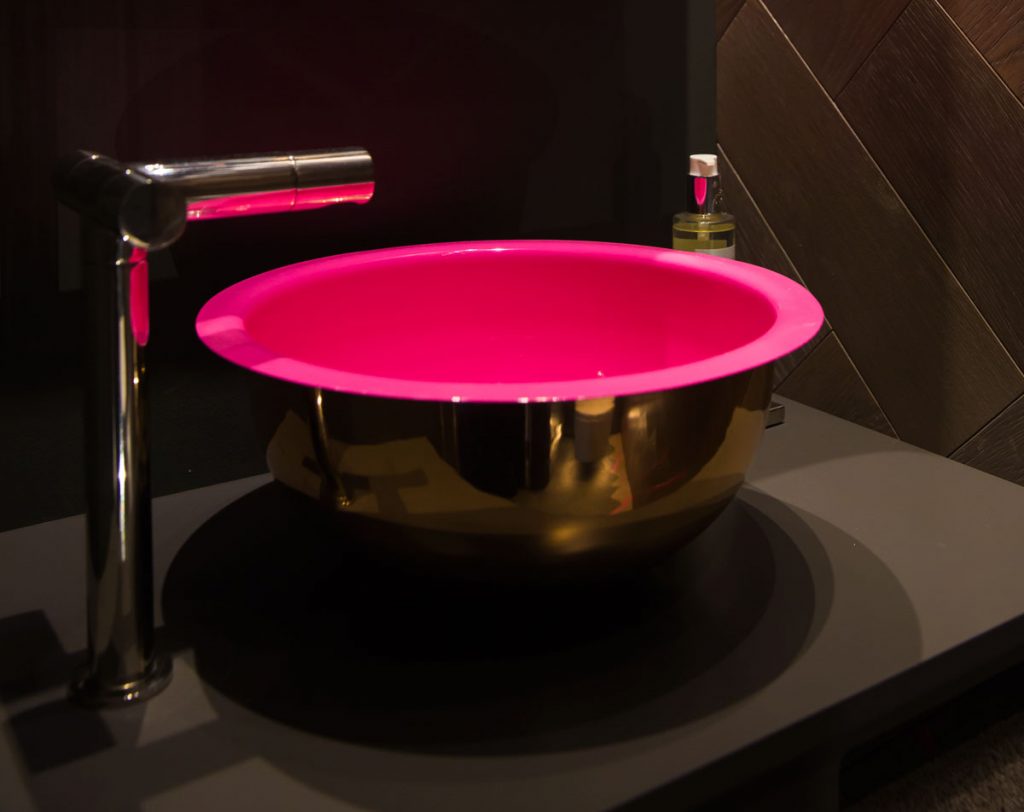 "Whilst designing the concepts for this Brighton project we visited Decorex where William Holland had a stand with shelves full of the lovely basins with colourful enamel interiors and the choice of exterior finish. " – Arior Design
Inspired by the glorious combinations of copper, brass and coloured enamels,  Arior Design created a stunning space, full of theatricality.
"We designed the cloakroom around the pink enamel of the basin, matching the pink to the flash of colour we created on the parquet wall. The added glow of the brass exterior against the dark greys and timber in the rest of the room means the basin really is the main attraction." – Arior Design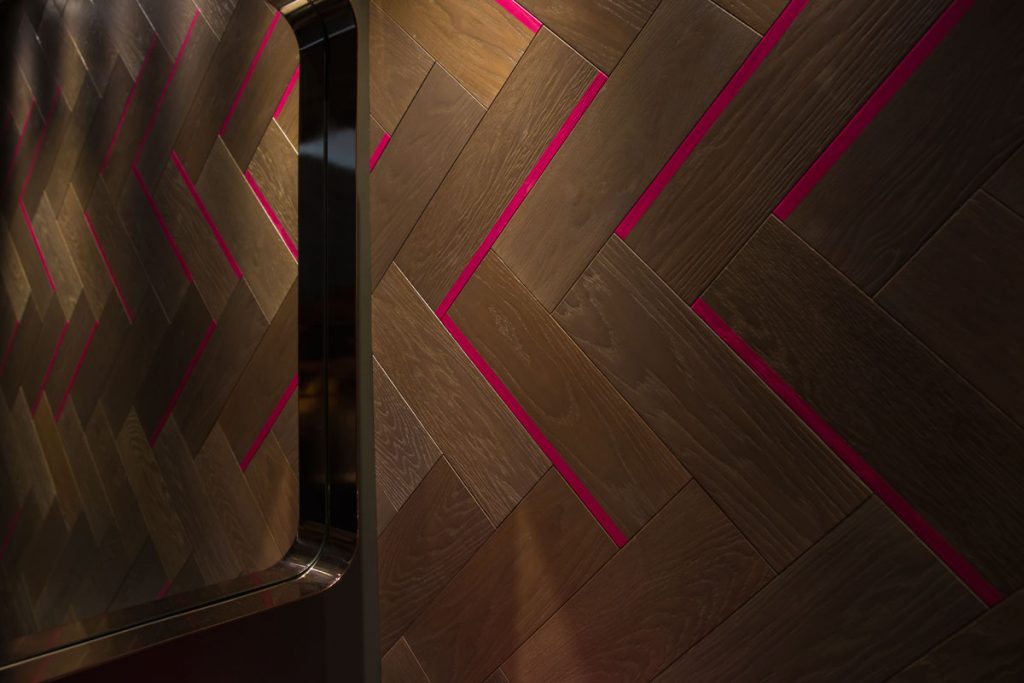 Combining two key interiors trends for this season 'A flash of colour' and 'Dark, dramatic backdrops' the result is a surprising and engaging work of art.
Perfectly showcasing the handcrafted brass basin the dark and sultry setting is both glamorous and intriguing. With the vivacious flash of vibrant pink matching the impact of the gleaming brass, the basin glows like a jewel in the crown drawing the eye and delighting the emotions.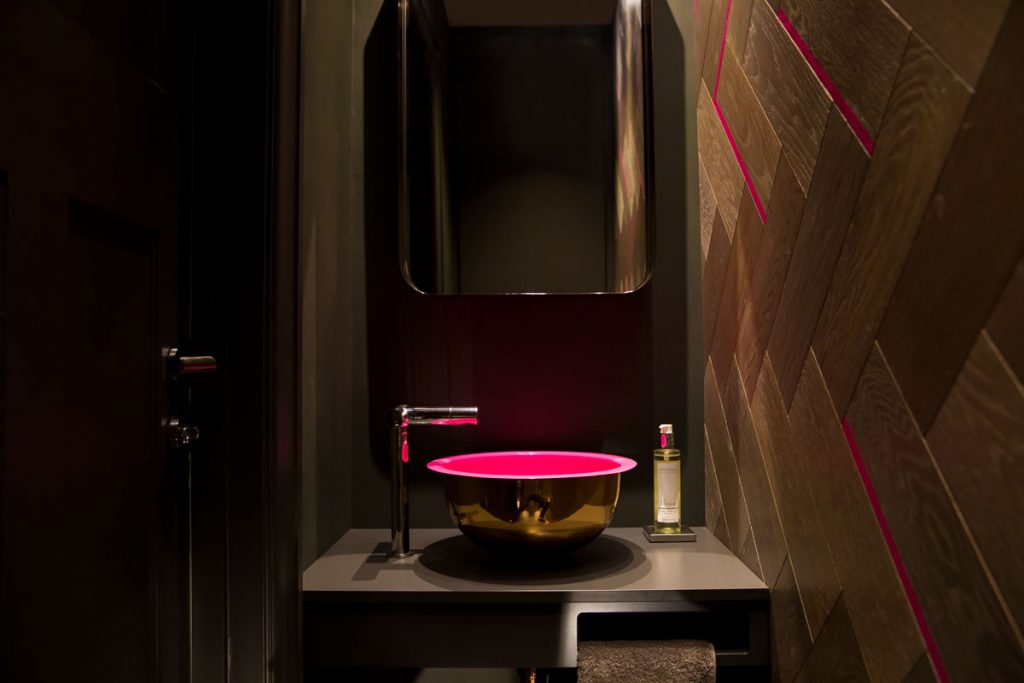 The use of a strong accent colour, cleverly incorporated in elegant details throughout the space, unifies the scheme and infuses the space with an exotic personality and depth.