Inspired by the design heritage of 19th Century France, the William Holland Bateau Bath is the romantic icon of our collection. With flowing lines and organic symmetry, this double ended bathtub perfectly designed for two combines comfort and style in one perfectly formed bath. Traditional in style the finishes available combine contemporary flair with classic design to create an iconic rolltop bath suited to both period and modern interiors.
"Thank you again for such a beautiful bath, which is much admired and continues to make my heart sing"
Elaine Dye
Available in three sizes, the Petit bateau, Classic bateau and Grande Bateau, this versatile bathtub is suitable for the most luxurious of petite spaces right through to the grandest of suites.
Configure Your Bateau Bath
Copper (COP)
Brushed Copper (BCOP)
Patina (PAT)
Verdigris (VGS)
Tin (TIN)
Brass (BR)
Brushed Brass (BBR)
Nickel (NI)
Brushed Nickel (BNI)
Charcoal (CH)
Coloured Enamel (CEN)
Copper (C)
Brushed Copper (BC)
Tin (T)
Nickel (N)
Brushed Nickel (BN)
White Enamel (E)
Coloured Enamel (CE)
Brass (B)
Brushed Brass (BB)
Select Size:
59.1in
66.9in
78.7in
Petit Bateau Bath
59" x 26"
Weight: 66 lb
Capacity: 38 gallons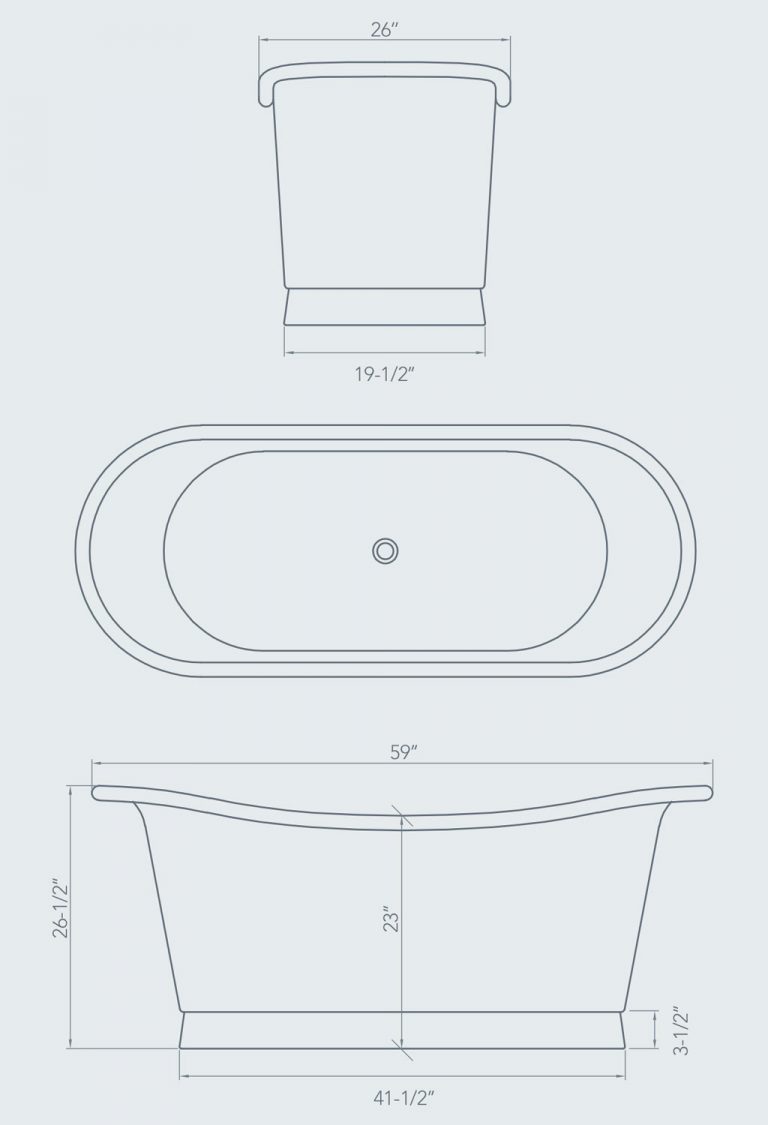 Bateau Bath
67" x 27"
Weight: 88 lb
Capacity: 66 gallons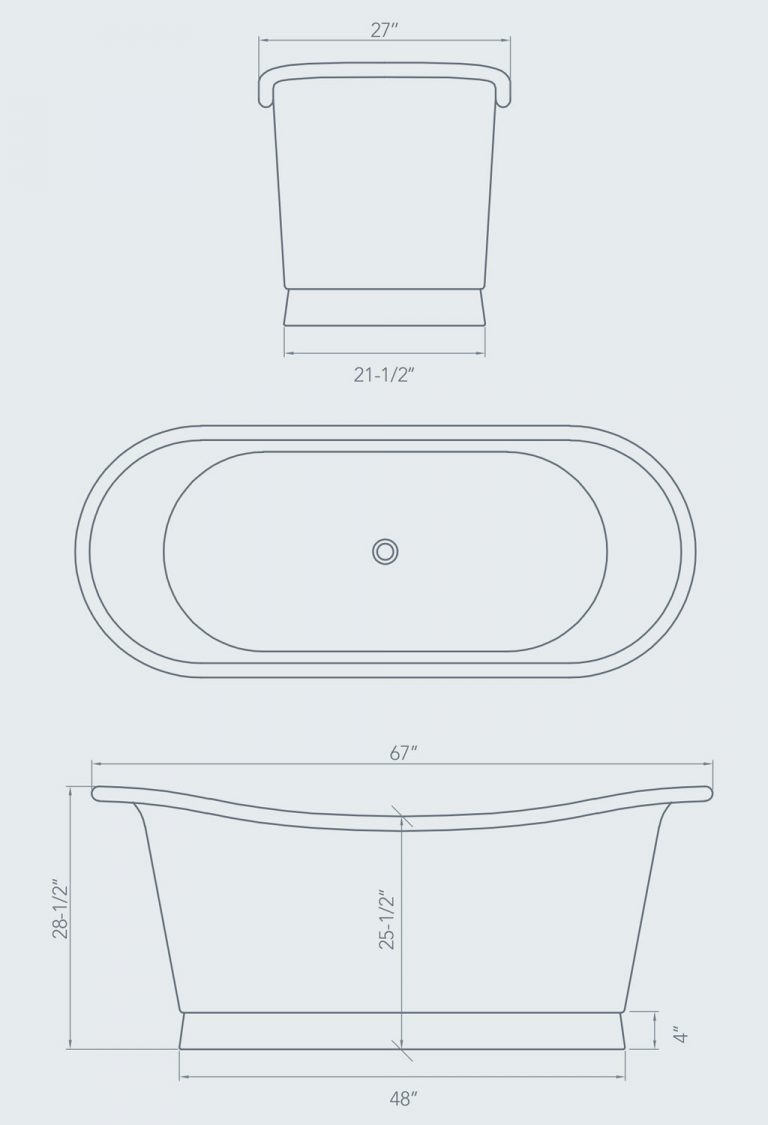 Grande Bateau Bath
78-1/2" x 31-1/2"
Weight: 132 lb
Capacity: 98 gallons